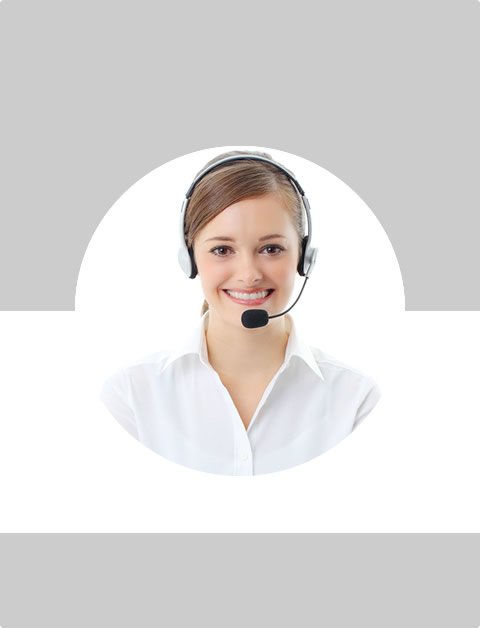 Don't Know What To Do?
Call Now to speak with a Certified Treatment Assesment Counselor who will guide you every step of the way.
This is a free service 100% Confidential
1-855-350-3330
The dangerous effects of drinking alcohol
Alcohol abuse effects are with no doubt very unpleasant and in some cases devastating. The worst part about alcohol abuse is that it not only affects the person who drinks but those around him as well. The effects of drinking alcohol can be both physical and psychological, it can cause changes in behavior along with several physical effects such as impaired coordination and judgment when it comes to drive a car safely which can result in a severe accident.
Alcoholism is actually considered to be an illness where the consumption of alcoholic beverage is at a certain level that affects the person's health and it also has a negative impact on his social life and occupational responsibilities. People who abuse alcohol are usually drinkers that tend to drink more than usual at various times and as a result they will start to experience various alcohol abuse effects whenever they excess alcohol consumption. First physical effects related to alcohol abuse are usually experienced after ten minutes and if the alcohol consumption continues these effects will get worse and become more serious.
Five of the most known effects of drinking alcohol:
1. Losing muscle control
People who start drinking and reach a level of 0.10 of blood alcohol concentration will most likely have a slurred speech, poor coordination and impaired judgment. These effects can lead to certain accidents that can cause serious injury.
2. Inhibitions are reduced
First changes of a person's behavior after drinking alcohol are noticeable when they reach a blood alcohol concentration of 0.05. Due to the fact that drinking alcohol can reduce inhibitions, it can make a person more likely to perform certain actions that he would usually not participate in, such as illegal drug use, sexual activity or continued drinking.
3. Memory loss or blackouts
Due to the fact that blood alcohol levels are increasing and also due to the fact that alcohol is responsible for depressing the brain's control mechanisms, certain situations and several periods of time may be forgotten after abusing alcohol.
4. Confusion
When the alcohol levels get to 0.40, the person who is under the influence can act seriously dazed, confused and disoriented.
5. Coma
This is one of the most severe effects of drinking alcohol and it can occur when a person has a blood alcohol concentration of 0.50;at this point that person is at risk for coma, a severe effect that can pose serious threats to his life. When the level of alcohol is at this level or higher, the person is exposed to respiratory paralysis and even death.
Of course there are also several other effects of drinking alcohol that are short-term such as hangovers, nausea, headaches and fatigue. However, one thing is for certain: the more a person will abuse alcohol, the higher is the chance to develop alcohol dependency and encounter more severe alcohol abuse effects. The most known severe form of alcohol abuse is the alcohol dependency. This is a physical side effect that is usually characterized by various withdrawal symptoms whenever alcohol consumption is ceased and also by the various alcohol-related illnesses along with the well known effects of alcohol abuse mentioned above.
Malnutrition can also develop due to reduced appetite along with inadequate absorption of the nutrients in the intestines and also from the "empty" calories that are present in alcohol. These are called "empty" calories due to the fact that alcohol does not contain any beneficial vitamins, nutrients or minerals. Also, if alcohol consumption continues over the years, most of the drinker's body organs can be seriously affected. Alcohol is very harmful for the liver since it is mostly responsible with breaking down alcohol. It can destroy the liver cells and it can also affect the regenerative ability of the liver. This condition can lead to a progressive inflammatory injury that can seriously affect the liver and which can eventually lead to cirrhosis.
There are also several other long term effects from drinking alcohol such as high blood pressure, brain damage, nerve damage, heart muscle damage, pancreatitis, erectile dysfunction for men, esophagusbleeds, fetal alcohol syndrome in the fetus of alcoholic women, depression, insomnia and even cancer risks. Luckily some of these dangerous effects can be reversed, depending on the length and severity of the disease. There are several substance abuse centers that are destined to offer recovery programs for alcoholics and they can also provide emotional and spiritual counseling along with alcohol detox. Depending on the physical level, people suffering from this addiction can undertake several detoxification programs that can help them get clean and start a new life.
Find Top Treatment Facilities Near You
Detoxification
Inpatient / Residential
Private / Executive
Therapeutic Counseling
Effective Results
Call Us Today!
Speak with a Certified Treatment Assesment Counselor who can go over all your treatment options and help you find the right treatment program that fits your needs.
drug-rehabs.org
1-855-350-3330
Discuss Treatment Options!
Our Counselors are available 24 hours a day, 7 days a week to discuss your treatment needs and help you find the right treatment solution.
Call Us Today!
drug-rehabs.org
1-855-350-3330