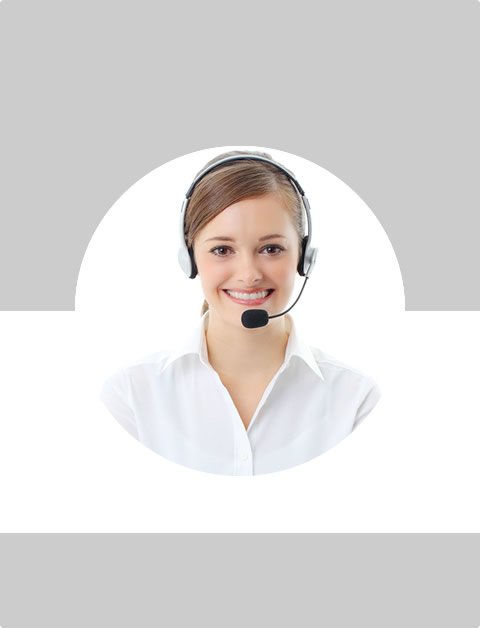 Don't Know What To Do?
Call Now to speak with a Certified Treatment Assesment Counselor who will guide you every step of the way.
This is a free service 100% Confidential
1-855-350-3330
Drug Rehab Florida
Florida
Florida is known as the "Sunshine State" and boasts 31 state forests and 159 state parks. A person who lives in Florida is known as a Floridian, Floridan. The orange blossom is the state flower and the mockingbird is the state bird. The capital of Florida is Tallahassee, FL with a population of 181,376 residents. The 2010 census reports that there were 18,801,310 people calling Florida their home during 2010. Of the 18,801,310 people living in the state 9,189,355 (48.9%) were Male; Female: 9,611,955 (51.1%). White: 14,109,162 (75.0%); Black: 2,999,862 (16.0%); American Indian: 71,458 (0.4%); Asian: 454,821 (2.4%); Other race: 681,144 (3.6%); Two or more races: 472,577 (2.5%); Hispanic/Latino: 4,223,806 (22.5%). 2010 population 18 and over: 14,799,219; 65 and over: 3,259,602; median age: 38.7 (17.3).
Florida Drug Use Trends
Florida has been for quite some time a hub for the trafficking, smuggling, sale, and distribution of drugs as well as a location utilized by international drug trafficking and money laundering organizations. The state is a main thoroughfare for cocaine and heroin coming into the northeastern United States and Canada. With over 8,000 miles of coastline and waterways, it is no wonder that the drug is an ideal location for these illicit activities to occur day in and day out. It is also no surprise that with such easy access to drugs, Florida residents experience very high rates of substance abuse. Around 1.2 million Florida residents ages 12 and older report past month use of an illicit drug, and an estimated 437,000 report illicit drug dependence or abuse within the past year. This impacts youth as well as adults, with approximately 11% of Florida high school students reporting lifetime non-medical abuse of prescription painkillers, and an estimated 10% of Florida 12-17 year olds reporting past month use of an illicit drug. Prescription drug abuse is the primary concern in the state, as is heroin which is also a worsening problem spawned by the prescription opiate abuse problem in the state. Cocaine and methamphetamine continue to be extremely prevalent drug problems as well in the state.
Cocaine
Cocaine is a significant drug threat in Florida, and there are major drug trafficking organizations dealing in crack cocaine all throughout the state. In 2012, there were 1,318 deaths in the state of Florida where cocaine was either primarily or partially responsible, so this is a very serious problem in the state which needs to be addressed.
Methamphetamine
The abuse of the highly addictive stimulant drug methamphetamine has been a problem in the state of Florida for quite some time. Unfortunately efforts to curb the problem, starting with the crackdown on meth labs, hasn't been very effective in the state. In 2008, law enforcement agencies across the state reported 180 meth labs, but in 2012 930 meth labs were reported statewide. As long as the demand is there for the drug and no real effective way to stop the manufacture of it, the only hope that residents in the state have is to find effective drug treatment to help overcome it on a person to person basis.
Opiates
Like all other parts of the nation, Florida has experienced unprecedented increases in rates of abuse of prescription drugs, including prescription pain killers whose chemical makeup and/or effects are very similar to the street opiate heroin when abused in high enough doses. Current reports indicate that five people die in the state each day as a direct result of prescription drug overdoses. The prescription pain killers of choice in Florida are hydrocodone and oxycodone products such as Vicodin and OxyContin. Just to give you an example of the types of consequences abuse of these powerful prescription drugs can result in, in 2012 there were 735 unintentional overdose deaths involving the prescription pain killer oxycodone, 512 involving methadone, 415 involving morphine and 244 involving hydrocodone.
Another problem which is extremely important to highlight is the worsening problem of heroin abuse, addiction and its consequences in Florida, which is in due part to the prescription pain killer epidemic facing the state and the country. Many individuals who begin abusing prescription pain killers find such a habit difficult to maintain logistically and financially, and often phase over into heroin abuse because it is easier to obtain. As a result, drug overdose deaths in the state of Florida reflect this problem, with occurrences of heroin related deaths increasing by 89.5 percent when compared with 2011. There has also been an increase in injection drug use among a new, young adult cohort of prescription opioid injectors and heroin initiates in the state, which has resulting in an ensuing public health threat of increased human immunodeficiency virus (HIV) and hepatitis C transmission in the state.
Other Prescription Drugs
The drugs that caused the most deaths in Florida in 2012 were actually a category of prescription drug known as benzodiazepines. There were 1,337 such deaths in the state that year, mostly caused by alprazolam and diazepam.
So as you can see Florida residents can greatly benefit from things which can prevent the types of disastrous consequences any type of substance abuse can result in, and it can literally be a lifesaving opportunity for so many who would otherwise lose their battle to drug abuse. Awareness must be raised about the consequences of any type of drug abuse, with prescription drugs in particular being a main focus along with injection drug abuse among residents who may not be aware of the risks involved. Most importantly however is the need for effective answers when someone can't help themselves with a substance abuse problem in Florida, and in these instances drug rehab is the most effective way to resolve any type of drug problem no matter how advanced.
It is very important to receive profession detox services when first abstaining from drugs or alcohol, particularly alcohol in fact and certain prescription drugs. But rehab services should never stop there if the individual wants to be able to confidently return to their normal lives with the ability to remain drug free and go on to live a happy and productive life. Floridians who want to make the most out of rehab and give it a honest effort should be prepared to remain in a Florida drug rehab program which provides an inpatient or residential treatment for at least 90-120 days. This makes it possible to address more than just physical manifestations of the problem or surface issues, and gives them the opportunity to address the actual causes of addiction which often run much deeper and take time to uncover and resolve. Putting the work and time in to do this however will always result in the big payoff of being able to live a quality lifestyle that doesn't involve drugs or alcohol.
Population in Florida:
17,789,864
State Prison Population in Florida:
85,533
Probation Population in in Florida:
281,170
Violent Crime Rate in Florida:
National Ranking:
2
2007 Federal Drug Seizures in Florida:
Cocaine seizures in Florida:
5,660.4 kgs.
Heroin seizures in Florida:
1,019.1 kgs.
Methamphetamine seizures in Florida:
19.6 kgs./117 du
Marijuana seizures in Florida:
7,068.5 kgs.
Hashish seizures in Florida:
0.3 kgs.
MDMA seizures in Florida:
0.0 kgs./81,197 du
Meth Lab Incidents in Florida:
100
(DEA, Florida, and local city Law Enforcement)
Drug Situation in Florida:
The State of Florida is a primary area for international drug trafficking and money laundering organizations.
Florida is a principal thoroughfare for cocaine and heroin moving through the northeastern United States and Canada.
Florida's over 8,000 miles of coastline provides unlimited access and opportunities for drug trafficking organizations to use this to their advantage to smuggle drugs. The short distance between Florida and the Bahamas also serves as a smuggling corridor along the southeast coastline. Additionally, Florida's numerous international airports and maritime ports provide traffickers with a means to smuggle drugs through the use of couriers and cargo facilities. South Florida, with its unique mix of nationalities and ties to Central and South America, is a primary domestic command and control center for Colombian narcotics traffickers and money laundering organizations.
Mexican DTOs have recently made headway in drug trafficking into Florida, and are responsible for the smuggling and distribution of cocaine, methamphetamine (i.e. crystal methamphetamine) and marijuana throughout large portions of the state - from the Panhandle of Florida to as far south as Palm Beach County.
Smuggling into Florida occurs via boats and cargo freighters, as well as via commercial aircraft. Additionally, the shift to ground transportation (e.g. passenger vehicle, bus and rail) as a means of transporting narcotics throughout Florida continues to increase.
---
Cocaine is the primary drug threat within Florida.
Cocaine is smuggled into Florida by commercial cargo vessels, private pleasure craft, cargo and passenger aircraft, and automobiles. Cocaine originates from South America and arrives in Florida directly from those sources, or via the U.S. Southwest Border with Mexico.
Mexican organizations have recently increased their hold in Florida and have been transporting and distributing large quantities of cocaine from Mexico to as far south as Palm Beach County.
The Bahamas archipelago is a major transportation route used by trafficking organizations to smuggle cocaine across the Caribbean corridor via vessels. Bimini is merely a short distance of miles from the southeast Florida coastline and Freeport lies 60 miles from West Palm Beach.
After cocaine is smuggled into Florida, some is consumed locally within Miami, but the majority is destined for distribution to other areas of the state and outside Florida.
A local market exists for cocaine in the Fort Lauderdale and West Palm Beach areas of Florida, but much is designated for conversion into crack.
Miami sources account for a portion of the cocaine found from Naples to the Tampa Bay area in Florida.
Mexico sources are transporting cocaine from the Southwest Border states into the Tampa Bay area in Florida. Cocaine is available in northern Florida, primarily from Mexican sources, but demand is mainly for the conversion into crack.
Cocaine hydrochloride (HCl) is available throughout Florida from the gram to kilogram level. According to the 2006 Interim (January-June) Report of the Florida Medical Examiners, Jacksonville had the highest reported incidents of cocaine-related deaths (119 total), followed by West Palm Beach (90) and Orlando (84).
---
Miami, Florida remains the primary source of cocaine HCl procured by crack cocaine trafficking organizations.
Mexican organizations have especially made inroads with crack cocaine in north and central Florida.
Drug trafficking organizations dealing in crack cocaine have been identified in Orlando, Gainesville, Fort Myers, Jacksonville, Fort Pierce and West Palm Beach, thus demonstrating the availability of crack throughout Florida. Each of these areas has organizations capable of conducting crack cocaine conversion operations.
African American and Haitian traffickers, as well as street gang members, continue to dominate crack distribution throughout Florida.
Distribution of crack cocaine centers around public housing developments and inner city areas in Florida. Organizations typically employ minors as lookouts and runners, who re-supply the street dealers from stash locations.
---
South Florida is a primary U.S. point of entry for South American heroin.
Miami International Airport in Florida is the main importation venue for heroin. It is brought into Florida this way by couriers or in air freight shipments. In many instances, heroin is commingled with cocaine shipments and smuggled through legitimate cargo, such as flowers originating from Colombia.
Cruise ship passengers and crew members are also being utilized to smuggle heroin into South Florida and this is generally done via body carrying methods.
The majority of the heroin entering Florida is destined for the east coast of the U.S., as Florida does not have a significant heroin abuse problem.
The Orlando area has the highest concentration of heroin users in Florida. Heroin is a dominant threat there and the majority of the heroin in central Florida is South American in origin.
Heroin in southwest Florida and the Tampa area comes from sources in Miami, Orlando and New York City.
Most heroin distribution and transportation organizations have ties to Colombia and New York, and are active throughout Florida. Once the heroin enters Florida, it is transported out of state via automobiles, buses and trains to the northeast U.S.
Although Florida does not have a high heroin abuse population, the 2006 Interim (January-June) Report of the Florida Medical Examiners reports that Fort Lauderdale had the highest reported incidents of heroin-related deaths (9 total), followed by Miami (5) and St. Petersburg (3).
---
Methamphetamine has affected the majority of Florida's 67 counties and use is widespread. The 2006 Interim (January-June) Report of the Florida Medical Examiners reports there were 58 methamphetamine-related deaths throughout the State of Florida.
Methamphetamine is transported into Florida in multi-pound increments by Mexican DTOs based along the Southwest Border and California. Methamphetamine produced in super labs in Texas and California is brought into Florida along the Interstate-10 corridor.
Alanta has become a new threat and has recently been involved in the distribution of crystal methamphetamine in Florida. Crystal methamphetamine, with high purity levels, is transported from Atlanta into northern Florida and then distributed throughout the state.
There has been a significant increase in crystal methamphetamine use within the South Florida club scene.
Methamphetamine labs became a widespread problem in Florida in 2002, when there were 129 labs. In 2006, there were 245 labs in Florida. The majority of the labs are small-scale, producing gram amounts up to a maximum of 1-2 ounces per cook. Danger lies in the quantity of meth produced, but more importantly in number of labs and the consequences of them. Most labs are set up anywhere and are almost always portable. They have been found and seized in mobile homes, hotel rooms, outdoor areas and near schools.
In the past, methamphetamine labs were concentrated in west central Florida, around Tampa. But in the preceding three years a shift to northern Florida and the Panhandle occurred.
Most recently, the central part of the State of Florida experienced an increased threat from meth labs. Prior to this, it was the Tampa area of Florida. The problem now extends east towards Orlando, and specifically Brevard County.
---
MDMA is the most easily available dangerous drug throughout Florida.
MDMA is found at clubs and rave parties in all parts of Florida, and is frequently used along with other illegal and/or prescription drugs.
MDMA is also found in higher amounts in areas with large populations of university/college students and during "spring break" events in Florida.
LSD remains available in Florida; however, seizures are rare. GHB is also available in Florida, especially in and around colleges and universities and is commonly abused, as is GBL and Butanediol (BD).
---
Marijuana cultivation has become a lucrative business in Florida, mainly through indoor grow operations. These marijuana grows exist all over the state and are found in residential and rural areas in equal amounts. Numerous grow operations have been seized in South Florida and southwest Florida.
Indoor cultivation of marijuana has in northern Florida. In the past several years, eradication efforts and weather patterns moved growers indoors.
Within the State of Florida are numerous supply stores that legally sell hydroponics agricultural equipment which is then used for marijuana cultivation.
Domestically grown marijuana in Florida is coveted by users because the quality of the marijuana exceeds that of marijuana originating from Jamaica and Mexico.
BC Bud marijuana from Canada is highly popular in the northeast section of Florida, and organized groups in that area import it into Jacksonville for further distribution.
Marijuana smuggled from the Bahamas is a significant problem in Florida. Caribbean polydrug transportation groups bring multi-pound quantities of marijuana into Florida from Caribbean locations via water.
Marijuana is also imported into Florida from the Southwest Border. Tex/Mex marijuana is smuggled along Interstate-10 into the Panhandle.
---
There are unprecedented increases in levels of prescription drug abuse which pose a serious threat to the health and safety of Florida citizens. The Florida Medical Examiners report that five people die in Florida daily as a direct result of prescription drug overdoses.
Current investigations indicate that diversion of hydrocodone (e.g. Vicodin) and oxycodone (e.g. OxyContin) products are a problem in Florida.
Benzodiapezines and methadone are identified as being among the most commonly abused and diverted pharmaceuticals in Florida. Primary methods of diversion include the Internet, illegal sale and distribution by health care professionals and workers, "doctor shopping," forged prescriptions and employee theft.
Florida has emerged as a center for Internet holding companies which organize websites, physicians, pharmacies, and even pharmaceutical wholesalers. The Tampa area has become the primary base for Internet diversion.
---
South Florida, especially Miami, is considered the gateway to Latin America. As a result, there are a number of banking industries and commercial businesses in Florida that specifically cater to Latin markets. These are prime facilitators for money laundering activities in Florida.
Money laundering in the South Florida area can be as basic as sending money via money remitter businesses back to source countries, or as elaborate as setting up numerous bank accounts and other financial-type accounts. This enables the transfer of funds into and outside the U.S. Organizations, utilizing the Black Market Peso Exchange system to launder money in Florida. Organizations utilizing this system receive large sums of money from various individuals as payment for products they sell. The majority of the merchandise is then exported to Colombia, with portions sometimes sent to other countries.
Bulk currency shipments remain a common method of laundering narcotics proceeds from the United States back to source countries. Currency amounts range from $10,000 to $1 million, and are often delivered to businesses for shipment in legitimate exported cargo. Many bulk currency seizures are made at agriculture and weigh stations, especially in northern Florida, where bulk amounts are concealed and transported in trucks, trailers and car carriers.
---
In order to fight the growing problem of pharmaceutical drug diversion in Florida, the DEA Miami Field Division joined with the Florida Department of Law Enforcement (FDLE) and the Florida Office of the Attorney General to establish Diversion Response Teams (DRT) throughout the state. The DRT is a task force-like group of people working in Miami, Fort Lauderdale, Orlando, Tallahassee, Tampa, Jacksonville, Fort Myers and Pensacola, Florida. The DRTs are comprised of DEA diversion investigators and special agents, and sworn personnel from FDLE, the Florida Medicaid Fraud Control Unit and local police agencies. Targets of mutual interest are identified based on intelligence from existing investigations, sources and databases. The DRT teams focus on significant pharmaceutical diverters and diversion via the Internet.
---
In 1995 a program was created known as the DEA Mobile Enforcement Teams, or "MET". This was in response to the overwhelming problem of drugs and drug-related crimes across the nation. There have been 34 MET deployments in the State of Florida since the inception of the program: Ft. Pierce (3), Collier County, Opa Locka, Hendry County, Hardee County, Riviera Beach (2), Ft. Lauderdale, Highland County, Kissimmee, Lake Worth, Sumter County, Seminole County, Live Oak, Homestead, Sarasota, South Miami, Florida City, North Miami Beach, Franklin County, Key West (2), Fernandina Beach, Delray/Boca Raton, West Palm Beach, Lee County, Lauderhill, Columbia County, Lake County/Clermont, Hallandale Beach, Orange County, and Ft. Meyers.
There were 2,590 drug violation arrests made in Florida in 2007.
State Policy Offices : Florida
State Criminal Justice Offices : Florida
State Health Offices : Florida
State Education Office : Florida
Find Top Treatment Facilities Near You
Detoxification
Inpatient / Residential
Private / Executive
Therapeutic Counseling
Effective Results
Call Us Today!
Speak with a Certified Treatment Assesment Counselor who can go over all your treatment options and help you find the right treatment program that fits your needs.
drug-rehabs.org
1-855-350-3330
Discuss Treatment Options!
Our Counselors are available 24 hours a day, 7 days a week to discuss your treatment needs and help you find the right treatment solution.
Call Us Today!
drug-rehabs.org
1-855-350-3330