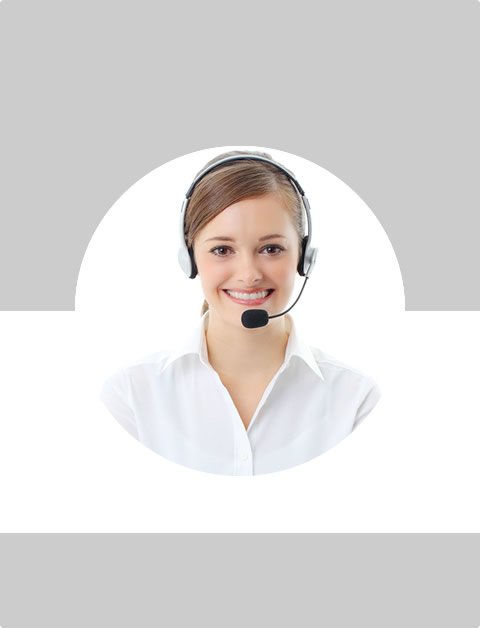 Don't Know What To Do?
Call Now to speak with a Certified Treatment Assesment Counselor who will guide you every step of the way.
This is a free service 100% Confidential
1-855-350-3330
Drug Rehab Maryland
Maryland
Annapolis is the capital of Maryland. This state entered the union on April 28, 1788 and was the seventh state to join. Their state motto is Fatti maschii, parole femine (Manly deeds, womanly words). The state symptoms include the Baltimore oriole, the Maryland blue cram and the Chesapeake Bay retriever. This state is also known as the "Free State" and the "Old Line State". 5,773,552 call the state of Maryland their home. Of this population 2,791,762 (48.3%) are Male; Female: 2,981,790 (51.7%). White: 3,359,284 (58.2%); Black: 1,700,298 (29.4%); American Indian: 20,420 (0.4%); Asian: 318,853 (5.5%); Other race: 206,832 (3.4%); Two or more races: 164,708 (2.9%); Hispanic/Latino: 470,632 (8.2%). 2010 percent population 18 and over: 4,420,588; 65 and over: 707,642; median age: 38.
Maryland Drug Use Trends
Maryland is located in the Mid-Atlantic region of the U.S., and it borders Virginia, West Virginia, Washington D.C., Pennsylvania and Delaware. Maryland has played an important part in American history and is considered in many circles as the birthplace of religious freedom here. Maryland is also one of the smallest yet most densely populated states in the U.S., and it also has the highest median household income in the nation making it the wealthiest state. Yet Maryland is not a state which has been spared from the problem of substance abuse and the need for effective answers for addiction and prevention efforts have never been greater.
The Drug Problem
In Maryland cocaine, marijuana, and heroin are the primary illicit drug problems. Indicators for heroin however have increased including primary treatment admissions, drug overdose deaths, etc. In addition, heroin seizures have increased in recent years while marijuana and prescription opioid seizures have decreased. In Baltimore City, approximately 50% of treatment admissions involved heroin as a primary problem in 2013. Additionally, drug intoxication deaths have significantly increased in Maryland in recent years with heroin-related deaths increasing by 58 percent from 2011 to 2012. Prescription opioid-related deaths decreased by 12 percent during this time. In Baltimore City in particular, heroin-related deaths increased by 68 percent from during the same time period and prescription opioid-related deaths decreased by 16 percent.
Marijuana and synthetic versions of the drug are also a very serious problem in Maryland. Seizures of the drug and its synthetic versions nearly quadrupled between 2011 and 2012, and increased sharply again in 2013. Poison control center calls involving synthetic marijuana increased significantly as well in recent years, as have treatment admissions mentioning synthetic cannabinoids. During 2013, juvenile arrestees in Maryland were more likely to test positive for marijuana (40 percent) than for any other drug.
The Solution
Even with such a serious problem to address in the state involving very addiction drugs, there are solutions available in the form of effective treatment for residents who can't kick the problem on their own. For most, treatment is the only way out of the cycle of addiction because most of the drugs primarily abused in the state are highly dependence forming not just physically but psychologically as well, leaving the substance abuse no choice but to continue their habit even with the best intentions of quitting. The drug rehab program chosen in the state should always match the treatment need of the individual, in other words be the appropriate intensity and length of treatment needed to effectively resolve the problem for good. For most treatment clients in the state, this will mean a 90-120 day stay in an inpatient or residential drug treatment facility in Maryland, many of which are covered by private health insurance making quality treatment accessible to all residents.
Population in Maryland:
5,600,388
State Prison Population in Maryland:
23,285
Probation Population in Maryland:
76,676
Violent Crime Rate in Maryland:
National Ranking:
3
2007 Federal Drug Seizures in Maryland:
Cocaine seizures in Maryland:
256.4 kgs.
Heroin seizures in Maryland:
7.6 kgs.
Methamphetamine seizures in Maryland:
0.0 kgs./482 du
Marijuana seizures in Maryland:
70.2 kgs.
Hashish seizures in Maryland:
0.0 kgs.
MDMA seizures in Maryland:
0.1 kgs./126,195 du
Meth Lab Incidents in Maryland:
0
(DEA, Maryland, and local city Law Enforcement)
Drug Situation in Maryland:
Maryland is located on the north end of the mid-Atlantic region and is bisected by Interstate 95.
Drugs, weapons, and illicit proceeds destined for locations south of New York City routinely transit Maryland through Baltimore.
Maryland's drug problem is complicated by the presence of two major metropolitan areas in the state: Baltimore and its surrounding counties in the northern part of Maryland, and the suburban counties of Washington, DC in southern Maryland.
Maryland's major seaport in Baltimore contributes to a notable amount of international drug traffic coming into the state.
Baltimore, Maryland is deeply affected by the heroin trade, and is considered one of the most heroin-plagued cities in the nation for over a decade.
---
Cocaine and crack abuse and distribution are a significant threat throughout the state of Maryland, specifically in cities situated near Washington, DC.
Law enforcement sources in cities and towns along the Eastern Shore and in western Maryland also state that crack cocaine is the primary drug threat in their areas.
Violence due to the cocaine trade is a serious problem in Maryland.
Wholesale levels of cocaine are available in Maryland via suppliers in New York City, the southwestern U.S., and the Atlanta, GA area.
In 2007 reduced availability and higher prices of cocaine in Maryland indicated that there was a shortage of cocaine in the Baltimore area, as in other parts of the country.
---
Heroin is abused throughout Maryland, but the problem is more concentrated in the city of Baltimore, where high-purity heroin is readily available.
Baltimore, Maryland has higher numbers of heroin addicts and heroin-related crime than almost any other city in the nation. These problems tend to spill over into nearby counties where many heroin distributors reside.
The substantial demand for heroin in the Baltimore area of Maryland led to an increase in the drug's abuse among teens and young adults, who routinely drive into the city to obtain heroin for them and other local abusers.
In the city of Baltimore, Maryland, heroin is sold almost exclusively by street name and packaged in gelatin capsules.
---
Methamphetamine is not in high demand nor is it widely available in the state of Maryland.
Although methamphetamine laboratories have been seized in Maryland in the past few years, the overall problem is small.
The availability of methamphetamine in Maryland which is imported from Mexico and the southwestern U.S. may be slowly increasing.
There were 0 meth lab incidents in Maryland in 2007.
---
Baltimore, Maryland has a thriving rave and nightclub scene in which club drugs, usually MDMA, are abused.
Club drugs such as Ketamine, GHB and others do not have as high of a demand or availability as MDMA in Maryland.
MDMA trafficking in Maryland may be increasing, as evidenced by several large seizures in the state over the course of 2007.
---
Marijuana continues to be the most widely abused drug in Maryland, and remains easily available in every part of the state.
Low levels of marijuana cultivation occur in Maryland, primarily in western Maryland and along the eastern shore, where private farmland and public parkland are conducive to growers' concerns for anonymity.
Several indoor grow operations were also seized in the Baltimore area in 2007. However, most of the marijuana that is trafficked in Maryland is imported from the southwestern U.S.
---
Current reports indicate that diversion of oxycodone products such as OxyContin continues to be a problem in Maryland.
Primary methods of diversion being reported in Maryland are illegal sale and distribution by health care professionals and workers, "doctor shopping", forged prescriptions, and employee theft.
Illegal distribution of controlled substances through Internet pharmacies is a growing problem in Maryland.
Benzodiazepines, methadone, and Klonopin were identified as being among the most commonly abused and diverted pharmaceuticals in Maryland.
---
In 1995 a program was created known as the DEA Mobile Enforcement Teams, or "MET". This was in response to the overwhelming problem of drugs and drug-related crimes across the nation. There have been eight MET deployments in the State of Maryland since the inception of the program: Baltimore (2), District Heights, Hyattsville, Hagerstown, Annapolis (2), and Laurel.
In 1999 a program was created known at the Regional Enforcement Teams, or "RET". This program was designed to augment existing DEA division resources by targeting drug organizations operating in the United States where there is a lack of sufficient local drug law enforcement. It targets organizations that have established networks of cells to conduct drug trafficking operations in smaller, non-traditional trafficking locations in the United States. There has been one RET deployment in the state of Maryland since the inception of the program, in Baltimore.
The Washington/Baltimore HIDTA (High Intensity Drug Trafficking Area) in Maryland supports and helps in the funding of three multi-agency enforcement task forces and an Intelligence group in Washington, DC. Also, the Washington, DC Metropolitan Police Department has its own Major Narcotics Branch, and other drug and violent crime-related enforcement operations in place.
There were 579 drug violation arrests made in Maryland in 2007.
State Policy Offices : Maryland
State Criminal Justice Offices : Maryland
State Health Offices : Maryland
State Education Office : Maryland
Find Top Treatment Facilities Near You
Detoxification
Inpatient / Residential
Private / Executive
Therapeutic Counseling
Effective Results
Call Us Today!
Speak with a Certified Treatment Assesment Counselor who can go over all your treatment options and help you find the right treatment program that fits your needs.
drug-rehabs.org
1-855-350-3330
Discuss Treatment Options!
Our Counselors are available 24 hours a day, 7 days a week to discuss your treatment needs and help you find the right treatment solution.
Call Us Today!
drug-rehabs.org
1-855-350-3330