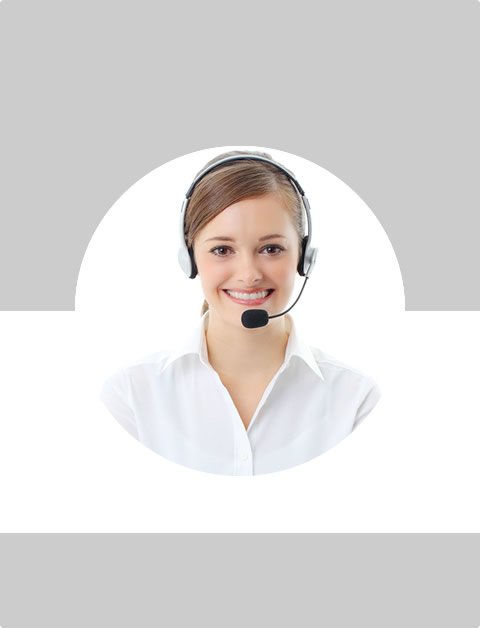 Don't Know What To Do?
Call Now to speak with a Certified Treatment Assesment Counselor who will guide you every step of the way.
This is a free service 100% Confidential
1-855-350-3330
Drug Rehab Washington
Washington
Washington is a state located in the Pacific Northwest on the coast of the Pacific Ocean. Washington is the 18th most extensive and 13th most populous state in the nation. It is also the 2nd most populous state on the West Coast, with about 60% of the 6,724,540 state residents residing in the Seattle metro area. Seattle, Washington is a bustling hub of transportation, business and industry along the Puget Sound region of the Salish Sea with the remainder of the state consisting mainly of rainforests and mountain ranges.
In the Pacific Northwest region, Washington ranks first in terms of population. According to the most recent census information collected, 77% of the states residents are White, 11% are Hispanic or Latino, 7% are Asian, 4% are Black, 1.5% are Native American, and 5% are two or more races. The largest ancestry groups are German, Irish, English, Mexican, and Norwegian.
Washington Drug Use Trends
Located in the Pacific Northwest, Washington State is a leader in the production of lumber and has several manufacturing industries including aircraft and missiles. The state's geography varies with a number of mountain ranges, volcanoes, coastal areas, rain forests, and arid deserts. A majority of Washington's residents choose to reside in the Seattle metropolitan area with easy access to transportation, commerce, and industry. Over the years problems with alcohol and drug addiction has continued to be a problem in Washington. Studies conducted in 2013 revealed a large number of young adults have begun to abuse and become addicted to heroin. The study also showed an increase in drug-caused deaths resulting from methamphetamine use.
Heroin
Heroin addiction has become a widespread problem in Washington. Law enforcement noted that heroin was the most common substance seized during the first half of 2013. Additionally, 22.6% of all drug reports during the first part of 2013 referenced heroin. Washington drug rehab programs enrolled 5,297 individuals struggling with heroin addiction during 2013. This made up 15.8% of all Washington drug rehab admissions during that year. The largest age group to receive heroin addiction treatment in Washington during 2013 was between the ages of 21-25 years old (26% of all individuals receiving heroin addiction treatment). With the high number of young adults struggling with heroin addiction in Washington, concerns for resident's mortality are growing. An increase in the number of drug-caused deaths involving heroin have escalated from 32 deaths during the first part of 2011, up to 43 deaths in the first half of 2012, and then to 50 drug-caused deaths involving heroin during the first part of 2013.
Meth
Methamphetamine remains a problem in Washington. A majority of the meth in Washington is smuggled in from Mexico. However, local drug suppliers still operate clandestine meth labs throughout the state and in 2012 the Department of Ecology cleaned up 84 clandestine drug labs. These drug lab cleanups create a number of health hazards. Individuals residing in a meth lab or those designated to cleanup clandestine drug labs are prone to cancer as well as damage to their brain, liver and kidneys. During 2013, over 5,000 individuals enrolled in Washington drug rehab centers for meth addiction. This portion of Washington State drug rehab enrollments made up 15.3% of all treatment admissions that year. The largest age group to receive drug rehab treatment for meth addiction during 2013 in Washington was between the ages of 26-30 years old. As meth addiction remains a problem in Washington the number of drug-caused deaths involving methamphetamine rises. During the first half of 2013 there were 21 meth related deaths in Washington, up from 7 meth related deaths during the first part of 2011 in the state.
Washington State Drug Trends
During 2013, over 8,000 individuals enrolled in Washington drug rehab programs for problems with alcohol and a secondary substance.
The largest age group to receive treatment for alcohol and drug addiction in Washington during 2013 was between the ages of 12-17 years old (15.7% of all enrollments).
Washington crime lab chemists noted the dangerous adulterant Levamisole in many samples claiming to be cocaine. This adulterant can cause neutropenia, agranulocytosis, arthralgias, retiform purpura and skin necrosis, fever and neutropenia.
Between January and June 2013 Oxycodone drug related deaths exceeded Methadone drug-caused deaths.
Marijuana is a prevalent drug threat in Washington causing 7,427 individuals to enroll in Washington drug rehab programs for marijuana addiction treatment during 2013.
53.2% of all marijuana addiction drug rehab enrollments in Washington State during 2013 were between the ages of 12-17 years old.
Drug Rehab in Washington State
Due to the alcohol and drug problem in Washington the State Legislature and Federal Government has increased access to drug rehabilitation programs for residents looking for treatment. The Federal Government gave over one-hundred and thirty million dollars in federal government grants to Washington State to handle the drug problem, diversify treatment options for residents and create successful inpatient drug and alcohol rehab programs. Today, there are numerous options for residents struggling with substance addiction looking for rehabilitation services. The funding Washington State has received from the Federal Government has lead to an increase in residential and inpatient programs throughout the state. As the first choice in overcoming alcohol and drug addiction, long-term residential and inpatient drug rehab programs have the highest success rates due to:
A supportive drug-free environment during recovery
Safe withdrawal and detox services monitored by medical professionals
Access to staff members around the clock to aid recovering individuals
The length of time one remains in long-term drug rehab provides them with the ability to fully withdrawal, address their addiction and develop the skills necessary to remain clean and sober
Population in Washington:
6,375,600
State Prison Population in Washington:
17,914
Probation Population in Washington:
125,222
Violent Crime Rate in Washington:
National Ranking:
27
2007 Federal Drug Seizures in Washington:
Cocaine seizures in Washington:
571.7 kgs.
Heroin seizures in Washington:
39.9 kgs.
Methamphetamine seizures in Washington:
90.3 kgs.
Marijuana seizures in Washington:
1,575.9 kgs.
Hashish seizures in Washington:
0.2 kgs.
MDMA seizures in Washington:
262.8 kgs./1,230,370 du
Meth Lab Incidents in Washington:
122
(DEA, Washington, and local city Law Enforcement)
Drug Situation in Washington:
Washington shares a border with Canada, and is a transshipment point for drugs and monies entering Canada, as well as Canadian marijuana (street name BC Bud), MDMA (street name Ecstasy) and other drugs entering the United States.
Crystal methamphetamine is broadly available in Washington and distributed by Mexican drug trafficking organizations.
The greater Yakima Valley in Washington is host to large scale drug trafficking organizations responsible for the distribution of drugs throughout the United States.
Money laundering and bulk cash smuggling are additional problems in Washington, with organizations engaging in a variety of methods to legitimize and reposition illicit proceeds.
---
Cocaine and crack cocaine are readily available in Washington.
Crack cocaine is found mostly in low income, urban areas of Washington.
Wholesale amounts of cocaine HCl in Washington are primarily controlled by Mexican drug organizations. These organizations, with connections to large scale traffickers in California and Mexico, are the groups primarily responsible for cocaine destined for Washington.
Cocaine is consumed in Washington and smuggled into Canada for redistribution.
---
The most common type of heroin found in Washington is Mexican black tar heroin.
Mexican drug trafficking organizations, which also traffic methamphetamine and cocaine, are the main source of black tar heroin in Washington.
Black tar heroin is produced in Mexico and transported from distribution cities in southern California directly to western and eastern Washington.
---
Methamphetamine is a severely abused drug in Washington and one which impacts all levels of the community.
Crystal methamphetamine (aka "ice") dominates the market, is the preferred form of methamphetamine, and is easily available throughout Washington.
Mexican drug trafficking organizations are responsible for the importation and distribution of methamphetamine in Washington, most of which is now produced in Mexico.
Clandestine methamphetamine lab activity within Washington has been declining over the years. This is likely due to state and federal legislation, which has hindered accessibility to chemicals such as pseudoephedrine.
There were 122 meth lab incidents in Washington in 2007.
---
MDMA (4-methylenedioxymethamphetamine) is transported into Washington mainly from Canada.
Escalating bulk shipment incidents reported at the U.S./Canada border illustrate the growing popularity of MDMA and the efforts of drug trafficking organizations to use Washington as a transshipment point for MDMA loads destined for Seattle and various U.S. locations.
The manufacture of MDMA within Canada is noted to have increased, and MDMA laboratory activity has also been encountered in Washington.
Other synthetic drugs such as GHB (gamma-hydroxybutyrate), LSD (lysergic acid diethylamide), and 5-MeO-DIPT (5-methoxy-n, ndiisopropyltryptamine/street name Foxy) have been found but on a smaller scale in Washington.
---
Marijuana is readily available throughout Washington.
Three types of marijuana are typically encountered in Washington: locally grown (either from indoor or outdoor grow operations), Canadian BC Bud from British Columbia, and Mexican marijuana. Of these varieties, locally grown sinsemilla and BC Bud are preferred due to their higher THC content.
BC Bud marijuana is available in Washington, particularly in the larger cities, which also serve as major transshipment points for BC Bud distributed throughout the United States.
The outdoor cultivation of marijuana by Mexican nationals on private land as well as Washington State and federal forest lands and parks is on the rise.
---
Pharmacy burglaries are occur routinely throughout Washington and Diversion Investigators are also encountering pharmaceuticals that have been purchased via the Internet without a doctor's prescription.
The abuse and trafficking of oxycodone (OxyContin, Percocet, Percodan), hydrocodone (Vicodin, Lortab), and anabolic steroids continues to be a problem in Washington, while Methadone use has increased dramatically in the state..
---
There were 760 drug violation arrests in Washington in 2007.
State Policy Offices : Washington
State Criminal Justice Offices : Washington
State Health Offices : Washington
State Education Office : Washington
Find Top Treatment Facilities Near You
Detoxification
Inpatient / Residential
Private / Executive
Therapeutic Counseling
Effective Results
Call Us Today!
Speak with a Certified Treatment Assesment Counselor who can go over all your treatment options and help you find the right treatment program that fits your needs.
drug-rehabs.org
1-855-350-3330
Discuss Treatment Options!
Our Counselors are available 24 hours a day, 7 days a week to discuss your treatment needs and help you find the right treatment solution.
Call Us Today!
drug-rehabs.org
1-855-350-3330