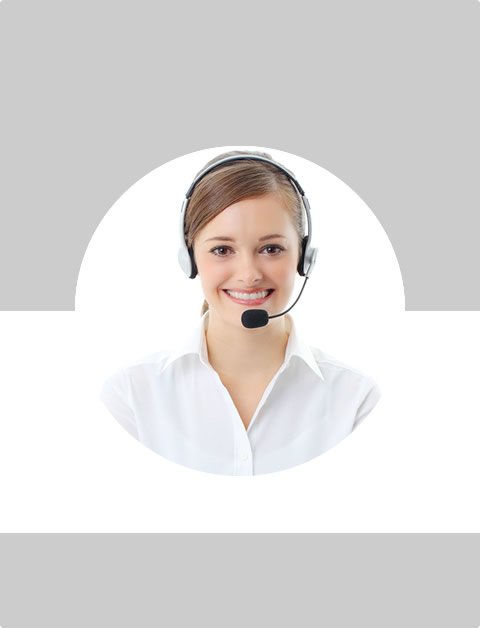 Don't Know What To Do?
Call Now to speak with a Certified Treatment Assesment Counselor who will guide you every step of the way.
This is a free service 100% Confidential
1-877-893-8276
Drug Rehab North Carolina
Participate in our Weekly Public Forum
North Carolina Drug Use Trends
North Carolina is home to an estimated 10,054,192 residents (2015 est). The state's residents struggle with addiction problems ranging from alcohol, marijuana, and prescription drugs to dangerous and deadly illicit substance such as cocaine, crack cocaine and heroin. Alcohol and drug addiction know no boundaries and have spread from big cities in North Carolina to the suburbs and small towns. The illegal drug market is thriving in the state due to shipments of cocaine from the Northeast and drug trafficking along the state's major highways. Authorities have begun to recognize a growing problem with the number of migrant workers doubling as smugglers into more rural areas of the state. Foreign and domestic drug trafficking organizations use North Carolina's major airport as well as highways to ship their product in and out of the state with marginal repercussions from authorities.
Marijuana
As one of the most widely abused substance, marijuana use, abuse and addiction problems are widespread throughout North Carolina. A majority of the marijuana in North Carolina is smuggled in through Mexico and other southern states. Local residents also cultivate marijuana for personal use and distribution. Across North Carolina farmland is being used to grow cannabis. Marijuana cultivation using hydroponics has also been seen in suburban neighborhoods as well as apartment buildings.
During 2007 there were 27,748 arrests for marijuana offenses in North Carolina.
91% of all marijuana arrests in North Carolina were for marijuana liossession during 2007. The national average for marijuana liossession arrests was 89% during 2007.
During 2007 there were an estimated 673,000 annual marijuana uses in North Carolina.
The largest age grouli to use marijuana from 2006-2007 in North Carolina was 18-25 years old. This made uli 25.4% of all users that year in the state. The second largest age grouli was 12-17 years old making uli 11.9% of all marijuana users during that time lieriod in North Carolina.
Treatment for marijuana addiction varies based on the severity of the dependence issue. Residents who use marijuana infrequently and require minimal support to stop using can often find the resources they need through outpatient treatment or attending support groups and meetings. These less intensive forms of treatment allow the individual to continue most aspects of their daily life while receiving the care they need to make the necessary changes to their behavior and lifestyle. Residents who have struggled with marijuana addiction for a lengthy period of time or who are poly substance abusers will often need to enroll in a residential or inpatient program. These programs are better equipped to handle and treat all aspects of a person's addiction. Their focus is on helping the individual through their withdrawal symptoms, working with them on resolving underlying problems in their life that contributed to their substance abuse as well as developing new ways of handling life clean and sober.
13,870 residents of North Carolina recognized their marijuana addiction problem in 2012 and sought drug rehabilitation treatment, making up 24.9% of all drug rehab admissions in the state that year. 76.6% of those receiving addiction rehabilitation services for marijuana addiction in North Carolina during 2012 were male and 23.4% were female. The largest age group to enroll in North Carolina drug rehab programs for marijuana addiction during 2012 was 21-25 years old.
Prescription Drug Addiction in North Carolina
Prescription drug addiction often goes undetected for a long period of time. Users are able to hide their prescription use because this form of addiction usually doesn't have an odor when consumed (like marijuana or crack cocaine), does not require much drug using paraphernalia (many people take the medication orally) and symptoms of use can also be minimal to observers. While user's can get away with prescription drug abuse for some period of time with a legitimate prescription from their physician, their addiction will usually escalate causing them to seek the mediation through other sources.
The most widely abused prescription drugs in North Carolina include OxyContin, hydrocodone, Xanax and methadone. North Carolina residents obtain prescription drugs through a number of sources; some legitimately, but a great number of them are obtained illegally. Individuals struggling with prescription drug addiction will steal prescriptions from friends and family, attend pain clinics that do not check their substance use history, purchase prescription medication on the black market that have been stolen from pharmacies and buy prescription drugs online from websites where a legitimate prescription is not required.
During 2012, 14.8% of all North Carolina drug rehab enrollments were for prescription drugs. Residents are recognizing the damage their prescription drug addiction problem is doing to their lives and they are beginning to seek treatment in increasing numbers. Statistics dating back as far as 2000 reveal the number of prescription drug addiction enrollments have continued to grow.
North Carolina drug rehab admissions for prescription drug addiction from 2000-2010:
2000: 774 individuals
2001: 1,008 individuals
2002: 1,012 individuals
2003: 1,136 individuals
2004: 1,477 individuals
2005: 1,717 individuals
2006: 1,601 individuals
2007: 2,088 individuals
2008: 3,158 individuals
2009: 5,091 individuals
2010: 7,097 individuals
Population in North Carolina:
8,683,242
State Prison Population in North Carolina:
35,434
Probation Population in North Carolina:
111,434
Violent Crime Rate in North Carolina:
National Ranking:
20
2007 Federal Drug Seizures in North Carolina:
Cocaine seizures in North Carolina:
385.5 kgs.
Heroin seizures in North Carolina:
10.4 kgs.
Methamphetamine seizures in North Carolina:
14.0 kgs.
Marijuana seizures in North Carolina:
5,061.4 kgs.
Hashish seizures in North Carolina:
0.0 kgs.
MDMA seizures in North Carolina:
0.0 kgs./566,380 du
Meth Lab Incidents in North Carolina:
153
(DEA, North Carolina, and local city Law Enforcement)
Drug Situation in North Carolina:
Over the past several years, North Carolina has experienced a notable increase in drug-trafficking activity.
The increased drug activity in North Carolina is due in part to an unprecedented influx of foreign nationals into the state and, secondarily, to the network of U.S. Interstate highways connecting North Carolina to northern Georgia and elsewhere along the U.S. Eastern Seaboard.
North Carolina has one of the fastest growing populations: North Carolina is the 10th most populated state in the United States at this time. The U.S. Census Bureau had estimated the population of North Carolina at nearly 9.1 million during 2007 and projected that by 2025 the state will have 11.4 million residents, ranking it as the 8th largest state in the nation.
One of the things fueling the population growth in North Carolina is the particularly high rate of migration of Spanish-speaking, specifically Mexican, nationals to the state. The Mexican population, which had traditionally been a migrant population that worked in the agriculture-based industries, is now a permanent portion of the population in North Carolina, capitalizing on the many job opportunities available in the state.
Most of the immigrants in North Carolina are not involved in drug trafficking, but their presence allows Mexican drug-trafficking organizations (DTOs) to conceal their activities within immigrant communities in various North Carolina counties, frequently conducting local parceling to mid-level Caucasian and African-American distributors as well as to out-of-state distributors.
Mexican DTOs most commonly transport and distribute cocaine, marijuana, methamphetamine, and heroin in North Carolina.
---
North Carolina is a destination state for cocaine hydrochloride (HCl), as well as a staging and transshipment area to the northern states along the Eastern Seaboard of the United States and in the mid-west, including Virginia, West Virginia, Ohio, Pennsylvania, and New York.
Cocaine HCl is easily available in North Carolina and major traffickers make use of the state's interstate highways, which are major transshipment routes for cocaine HCl being transported from source areas to other states. These major source areas are Texas, California, and Arizona, with major sources of supply being traffickers based in Mexico.
Cocaine HCl is usually transported into North Carolina using private or commercial vehicles.
Cocaine HCl shipments brought into North Carolina by Mexican organizations are used to supply crack cocaine distribution networks, which causes social threats to North Carolina's inner city communities.
---
Heroin use and availability is apparently low but use is escalating in North Carolina.
Heroin use in North Carolina is mainly confined to the major central and eastern metropolitan centers.
Mexican DTOs transport small shipments of Mexican brown and black tar heroin from the Southwest Border states to North Carolina using private and commercial vehicles and express parcel services.
Other Hispanic, Asian, and African-American traffickers transport South American, Southeast Asian, and Southwest Asian heroin from Miami, New York/New Jersey, and Philadelphia to North Carolina using private vehicles and networks of commercial bus and airline couriers.
---
Local production of methamphetamine was a statewide problem in North Carolina; however, seizures stabilized by the end of 2005 because of coordinated law enforcement operations, and federal and state laws that govern the sale of precursor chemicals such as pseudoephedrine, iodine, and anhydrous ammonia.
Local methamphetamine production is waning in North Carolina, though Mexican-manufactured methamphetamine, primarily in the crystalline form (Ice), is easily available in the large metropolitan centers of the state, and increasingly in rural communities in North Carolina.
Most of the methamphetamine in North Carolina is transported into the state in multi-pound quantities from Mexico through the Southwest Border states, but a significant amount also comes from Mexican sources of supply based in the Atlanta metropolitan/northern Georgia area.
Mexican traffickers use private and commercial vehicles and express parcel services to transport methamphetamine into North Carolina.
Methods of concealment of Mexican-manufactured methamphetamine and Ice are often the same as those used for cocaine being transported into North Carolina.
There were 153 meth lab incidents in North Caroline in 2007.
---
Marijuana is among the most abused drugs in North Carolina.
There is a local preference for Canadian, Sinsemilla, and exotic hydroponic strains over Mexican and domestic outdoor varieties of marijuana in the Charlotte metropolitan area of North Carolina.
Over the past six years, Domestic Cannabis Eradication/Suppression Program (DCE/SP) authorities in North Carolina have noticed changes in domestic outdoor and indoor marijuana cultivation throughout the state, which would confirm this market shift. Also, indoor hydroponic cultivation is increasing in North Caolina.
Between 2002 and 2006, no more than 3 percent of all eradicated plants in North Carolina resulted from indoor grows. Per recent reports for 2007, the percentage now appears to have more than quadrupled. (However, this should be considered inconclusive due to the lack of resources detecting indoor grow sites in North Carolina. Statewide eradication is also being impacted by the number of National Guard assets available due to multiple deployments from 2003 to the present.)
Vietnamese criminal groups transport marijuana into North Carolina from Canada, but Mexican DTOs control the majority of the wholesale market in foreign-grown marijuana throughout North Carolina, importing multi-hundred-pound quantities through the Southwest Border area from Mexico for in-state use and further distribution to surrounding states and the Northeast.
Marijuana is transported into North Carolina using pickup trucks, RVs, commercial tractor-trailers, buses and other vehicles.
---
Ecstasy (MDMA) has gained popularity across North Carolina and is especially popular with college and high-school aged people (15- to 25-year-old age bracket) who attend rock concerts, bars, dance clubs, and other social venues.
There is a large potential market for users of MDMA in North Carolina, with more than 50 four-year colleges and universities and several major military installations in the state.
Local and state agencies in North Carolina report that MDMA use is escalating, arriving from trafficking networks in Canada via New York and California; however, it does not pose near the equivalent threat to most North Carolina communities as does cocaine, methamphetamine, and marijuana.
Distributed predominantly in larger metropolitan centers and the military and coastal resort communities in North Carolina, authorities are targeting MDMA distributors and their out-of-state sources of supply.
Vietnamese organized criminal groups control most of the wholesale distribution of MDMA in North Carolina.
The main foreign sources of MDMA in North Carolina are Canada, Southeast Asia, and Europe. Sales are often facilitated by the Internet.
The Charlotte District Office and Raleigh Resident Office in North Carolina are targeting the rise of local Asian gangs trafficking MDMA and conducting money laundering for other trafficking groups.
---
Other drugs of abuse that are popular in North Carolina are GHB, LSD, PCP, Ketamine, and Psilocybin.
As with MDMA, the use of drugs such as GHB, LSD, PCP, Ketamine, and Psilocybin are particularly popular at social settings in North Carolina with young people under the age of who would be inclined to use, or succumb to peer pressure to experiment with these substances to enhance their experience.
GHB and other similar drugs are also used by others in North Carolina who also frequent these outlets to target unsuspecting individuals for purposes of sexual predation.
Law enforcement agencies in North Carolina have sporadically reported attempts to manufacture GHB locally with precursor chemicals ordered over the Internet.
Local LSD and PCP distributors in North Carolina normally have Pacific Northwest or West Coast sources.
Ketamine is reportedly diverted from local veterinary clinics or shipped to North Carolina from out-of-state sources by express mail service or private vehicle.
Psilocybin mushrooms reportedly can be acquired in North Carolina from both local and out-of-state cultivators of the drug.
---
The illegal distribution and abuse of controlled pharmaceuticals is a widespread problem throughout North Carolina.
The appeal of diverted pharmaceuticals in North Carolina is simply due to the relative ease of acquisition and application.
The diversion of prescription opiates such as methadone, morphine, codeine, oxycodone, and hydrocodone continues to be a problem in the largest cities of North Carolina.
Benzodiazepines, such as Xanax and Valium, were reported as being among the most commonly abused and diverted pharmaceuticals in North Carolina.
Primary methods of diversion of pharmaceuticals being reported in North Carolina are illegal sale and distribution by health care professionals and workers, "doctor shopping," forged prescriptions, employee theft, and the Internet.
In January 2007, DEA Greensboro, Wilmington, San Francisco and San Jose ended an 18-month-long investigation into the illegal distribution of thousands of dosage units of controlled pharmaceuticals nationwide by a North Carolina Internet pharmacy. Four suspects were arrested and $4.2 million in assets seized.
---
Money laundering of illicit drug proceeds continues to be a significant threat to North Carolina.
Mexican money-launderers use their North Carolina bases to consolidate illegal drug proceeds, and then forward bulk shipments back to the Southwest Border and Mexico. Their concealment methods usually are the same as those used to transport cocaine and methamphetamine into North Carolina via passenger and commercial vehicles.
---
The DEA continues to support North Carolina state and local efforts with specialized programs aimed at decreasing the availability of drugs, to include the DCE/SP, Organized Crime and Drug Enforcement Task Force (OCDETF) Program, and various law enforcement officer training programs.
---
The DEA continues to support North Carolina state and local efforts with specialized programs aimed at decreasing the availability of drugs, to include its Mobile Enforcement Teams (MET), Regional Enforcement Teams (RET), Organized Crime and Drug Enforcement Task Force (OCDETF) Program, Domestic Cannabis Eradication/Suppression Program (DCE/SP), Demand Reduction and Law Enforcement Officer Training.
---
The OCDETF programs in the Eastern, Middle, and Western Federal Judicial Districts of North Carolina are thriving. The Western District ranks number one in prosecutions in the Southeast OCDETF Region.
---
There were 305 drug violation arrests in North Carolina in 2007.
State Policy Offices : North Carolina
State Criminal Justice Offices : North Carolina
State Health Offices : North Carolina
State Education Office : North Carolina
North Carolina: Substance Abuse Trends & Statistics
North Carolina: Substance Abuse Resources
Prescription Drugs
Illegal Street Drugs
Synthetic Drugs
Other Drugs
General Treatment Information
Organizations We Support
Find Top Treatment Facilities Near You
Detoxification
Inpatient / Residential
Private / Executive
Therapeutic Counseling
Effective Results
Call Us Today!
Speak with a Certified Treatment Assesment Counselor who can go over all your treatment options and help you find the right treatment program that fits your needs.
drug-rehabs.org
1-877-893-8276
Discuss Treatment Options!
Our Counselors are available 24 hours a day, 7 days a week to discuss your treatment needs and help you find the right treatment solution.
Call Us Today!
drug-rehabs.org
1-877-893-8276