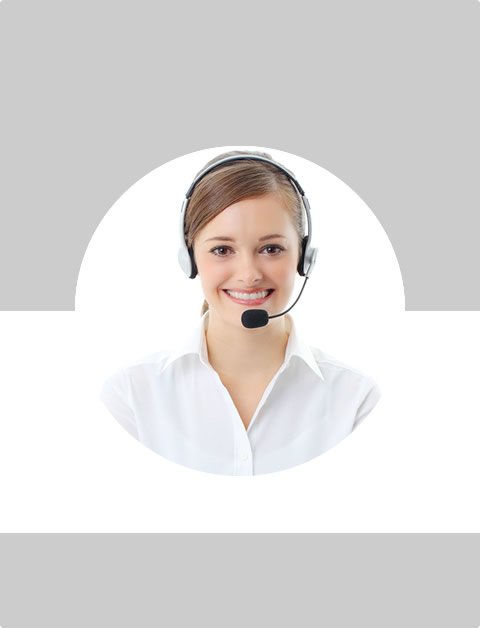 Don't Know What To Do?
Call Now to speak with a Certified Treatment Assesment Counselor who will guide you every step of the way.
This is a free service 100% Confidential
1-877-882-9275
Drug Rehab Illinois
Participate in our Weekly Public Forum
Illinois Drug Use Trends
Illinois is located in the Midwestern portion of the U.S., and is the 5th most populous state in the nation. In the state of Illinois it isn't uncommon for individuals to become involved in substance abuse and even to become addicted to drugs or alcohol, making it crucial for residents to have access to quality drug treatment solutions when they need it.
Alcohol
Alcohol is by far the most prevalent substance abuse among youth in Illinois, with patterns of recent alcohol use at the 8th grade level in the City of Chicago being somewhat more pronounced than in other areas of the state. Binge drinking prevalence among youth and young adults in the state ranges from 15% for 6-12th grade students to 48% for college students. Binge drinking trends in adults indicates a small increase between 1998 and 2007. In 2007, the number of alcohol-involved motor vehicle accident fatalities in Illinois was 561, with a vast majority of the people involved in such accidents being between the ages of 21 and 30 than any other group.
Illicit Drugs
Heroin and prescription opiates and opioid drugs are a major problem in terms of abuse and addiction. Heroin is currently the primary substance of abuse among treatment admissions to publicly funded drug rehab facilities in Illinois, and it is estimated that nearly 500,000 residents in Illinois are abusing prescription medications. This isn't only a problem among adults, with 15% Illinois youth reporting abuse some type of prescription drug within the past year. Consequences of this can be seen in the negative outcomes of such abuse, and in 2007 there were 1,239 deaths in the state directly caused by drug overdose. In 2009, there were an estimated 136,993 drug-related emergency room visits in Illinois that involved illegal drugs, prescription and over-the-counter drugs, non-pharmaceutical inhalants, alcohol in combination with other drugs, and alcohol only.
Treatment
For the many residents who struggle with addiction and are looking for answers, there are quality treatment solutions available to effectively address any type of substance abuse issue in Illinois. So whether someone in Illinois is looking for help with alcoholism which would require professionally supervised detox services or any other type of drug addiction, there are outpatient programs as well as inpatient and residential drug rehab programs in the state. Although significantly more intensive and requiring more of a commitment than outpatient programs, long-term inpatient and residential drug rehab programs in Illinois are going to give individuals the best chance at recovering from substance abuse and maintaining their abstinence once they leave treatment. Fortunately, most of these programs are covered through private health insurance and when not facilities often work with clients to finance treatment or even provide financial assistance.
Population in Illinois:
12,763,371
State Prison Population in Illinois:
44,054
Probation Population in Illinois:
143,871
Violent Crime Rate in Illinois:
National Ranking:
11
2007 Federal Drug Seizures in Illinois:
Cocaine seizures in Illinois:
1,228.2 kgs.
Heroin seizures in Illinois:
37.4 kgs./73 du
Methamphetamine seizures in Illinois:
12.4 kgs./1 du
Marijuana seizures in Illinois:
3,744.9 kgs.
Hashish seizures in Illinois:
2.3 kgs.
MDMA seizures in Illinois:
0.0 kgs./47,498 du
Meth Lab Incidents in Illinois:
(DEA, Illinois, and local city Law Enforcement)
Drug Situation in Illinois:
Chicago, Illinois is the primary transportation hub and distribution center for illegal drugs throughout the Midwest due to its geographic location and multi-faceted transportation infrastructure.
The most common means used to transport drugs into Chicago, Illinois are commercial trucks, passenger vehicles, package delivery services, air packages or couriers, and railways.
Most of the investigations done by the Chicago Division in Illinois target one of the following drug trafficking groups: Mexico-based poly-drug organizations, Colombian cocaine and heroin trafficking organizations, and Nigerian/West African groups trafficking in Southeast and Southwest Asian heroin.
Chicago-based street gangs in Illinois such as the Gangster Disciples, Vice Lords, and Latin Kings control the distribution and retail sale of cocaine, heroin, and marijuana.
Most law enforcement agencies in Illinois see the violent crime associated with gang-related drug trafficking as the most serious criminal threat to the state.
Violent crime associated with street gangs in Illinois, while decreasing in some major urban areas, is increasing in suburban and rural areas as these gangs expand their drug markets.
Mexican-based DTOs are trafficking methamphetamine into Illinois mostly from California and Mexico.
Methamphetamine is the principle drug of concern in the rural areas of central and southern Illinois.
---
Mexico-based DTOs transport metric-ton quantities of cocaine from the southwest border into Illinois, mainly to Chicago, on a regular basis. Brokers oversee this at the southwest border and then travel to the Chicago area to get the drugs delivered to local cells.
The Chicago, Illinois area further serves as a distribution hub, supplying other cities throughout the Midwest and as far east as New York City.
At the end of the 2nd quarter and throughout the 3rd quarter of fiscal year 2007, the Chicago Field Division in Illinois experienced a cocaine shortage.
An evaluation of all available intelligence information showed that most areas within the CFD area of responsibility in Illinois were experiencing a significant drop in cocaine availability.
CFD cocaine investigations in Illinois revealed kilogram prices for cocaine increased $4,500 to $6,000 during the 2007 shortage. There appears to be several probable reasons for the cocaine shortage in Illinois. Some investigations developed information about the inability of traffickers to move cocaine across the Southwest Border into Illinois. While other cases suggest cocaine seizures in Central and South America, combined with two seizures of 300 kilograms of cocaine in Chicago, Illinois contributed to the shortage in the CFD. As well, there is speculation that traffickers may be taking advantage of the press reporting these sizable seizures to boost prices in Illinois.
During the 1st quarter of 2008, the average purity of cocaine obtained by DEA in Chicago, Illinois declined substantially at the retail level, from 67.7 percent to 50.3 percent for exhibits between 1 to 10 grams, as well at the wholesale level, from 79.9 percent to61.8 percent for exhibits between 1 to 10 kilograms.
---
Chicago, Illinois receives heroin from all four source areas-South America, Southeast Asia, Southwest Asia, and to a lesser extent Mexico, on a consistent basis from year to year.
Until recently, almost all of the white heroin available in the Chicago area was smuggled into Illinois by Nigerian/West African criminal groups. But current information and Domestic Monitor Program results indicate that South American heroin availability has become more prominent in Illinois.
Purity levels of heroin in Illinois are lower than typically seen in East Coast markets.
At the retail level in Illinois, heroin is sold at numerous open-air drug markets, predominantly on the west side of Chicago, that are controlled by street gangs, such as the Gangster Disciples and Vice Lords.
---
Illinois is faced with a two-pronged methamphetamine problem. First, large amounts of methamphetamine produced by Mexico-based DTOS are brought into Illinois from California and Mexico. They use the same means of distribution used for other drugs brought into Illinois.
Outlaw motorcycle gangs and Hispanic street gangs control the retail distribution of methamphetamine in Illinois.
There is increasing evidence that methamphetamine is being distributed in the Chicago area of Illinois, which is probably the result of rising availability of the drug as more Mexico-produced methamphetamine meant for markets in other areas transits to Chicago.
Small-scale methamphetamine laboratories have proliferated greatly in many areas Illinois.
Methamphetamine is the principal drug of concern in the rural areas of central and southern Illinois.
There were 342 meth lab incidents in Illinois in 2007. These incidents have been on a decline in Illinois since 2004, in which there were 1,098 such incidents.
---
Due to its status as an international transportation and trade center, Chicago, Illinois remains a distribution hub for organizations involved in trafficking club drugs, such as MDMA (ecstasy), GHB, Ketamine, and PCP.
The DEA CFD in Illinois is aggressively targeting dangerous drug traffickers internationally and domestically.
Chicago, Illinois serves as a secondary source area for club drugs distributed throughout the Midwest.
---
Chicago, Illinois's status as a major financial center offers opportunities for laundering the large sums of money that are generated from the trafficking of drugs.
Typically, money laundering in Chicago is accomplished by investing profits from illegal drug sales into legal businesses such as nightclubs and grocery stores in Illinois.
Mexican drug traffickers typically transport proceeds from drug sales in Illinois in bulk, via commercial vehicles or tractor-trailers to the southwest border and then into Mexico. Colombian traffickers use separate operational cells to launder money through more sophisticated mechanisms. The cells use foreign banks associated with countries with lax banking laws and greater secrecy principles, money exchange/wire businesses, ATM deposits and withdrawals or they may physically smuggle currency out of the United States. Colombian traffickers also use the Black Market Peso Exchange, which is a scheme to launder drug proceeds using Colombian Pesos.
---
Marijuana is the most widely available and used illicit drug in Illinois.
Mexico-based poly-drug trafficking organizations bring bulk marijuana shipments hidden with legitimate goods in tractor-trailers into the Chicago area of Illinois from the southwest border.
It is common for smaller shipments of marijuana to be brought across the southwest border and later consolidated into larger shipments destined for Illinois.
The main wholesalers of marijuana in Illinois are the same Mexico-based organizations who supply most of the cocaine, methamphetamine, and Mexican heroin in the Chicago area.
Mexican trafficking cells operating in the Illinois area are often composed of extended family members of associates or organization members in Mexico.
Local marijuana production in Illinois, in both outdoor and indoor cultivation sites, reportedly is increasing in many areas.
---
The diversion of pharmaceutical drugs is a significant problem in Illinois.
The problem of buying pharmaceutical drugs over the Internet has grown dramatically in Illinois.
Ritalin, a controversial drug used for attention deficit disorder in children, may be gaining popularity as a recreational drug for teenagers in Illinois.
The most commonly diverted pharmaceutical drugs in Illinois continue to be those containing hydrocordone, alprazolam, and phentermine. There has also been an increase in the abuse of diazepam (valium), especially 10 mg strength tablets.
There has been a rise in Illinois in the number of reported incidents of diversion of pseudoephedrine and. Consequently, the number of investigations in Illinois is on the rise.
OxyContin remains a highly abused substance in Illinois.
With increased media attention on OxyContin there has been a shift to an increased use and abuse of methadone in Illinois.
Current investigations indicate that diversion of hydrocodone products such as Vicodin, oxycodone products such as OxyContin, and pseudoephedrine continues to be a problem in Illinois.
Methods of diversion of pharmaceutical drugs being reported in Illinois are illegal sale and distribution by health care professionals and workers and "doctor shopping".
Benzodiazepines (such as alprazolam), methylphenidate, and methadone were also identified as being among the most commonly abused and diverted pharmaceuticals in Illinois.
---
In 1995 a program was created known as the DEA Mobile Enforcement Teams, or "MET". This was in response to the overwhelming problem of drugs and drug-related crimes across the nation. There have been MET deployments in the State of Illinois since the inception of the program: Kankakee, North Chicago, Aurora, Chicago Heights, Bloomington, Chicago, Round Lake, Peoria, East St. Louis, Alton (2), Madison, Washington Park, Waukegan, Riverdale, LaGrange, and Rockford.
Drug violation arrests in Illinois has been steadily rising since 2003, with 983 arrests in 2007.
There are 19 drug courts in existence in Illinois, with many more in the development stages. The Administrative Office of Illinois Courts assists court services departments and/or judges in the establishment of drug courts. As well, they offer research and strategic planning services. The state drug courts in Illinois are overseen by the State's Attorneys Office.
In 2007, the Illinois Attorney General's office developed the Methnet webpage which contains resources, links, methamphetamine laws, and legislation to better educate the citizens of Illinois on the awareness methamphetamine.
State Policy Offices : Illinois
State Criminal Justice Offices : Illinois
State Health Offices : Illinois
State Education Office : Illinois
Illinois: Substance Abuse Trends & Statistics
Illinois: Substance Abuse Resources
Prescription Drugs
Illegal Street Drugs
Synthetic Drugs
Other Drugs
General Treatment Information
Organizations We Support
Find Top Treatment Facilities Near You
Detoxification
Inpatient / Residential
Private / Executive
Therapeutic Counseling
Effective Results
Call Us Today!
Speak with a Certified Treatment Assesment Counselor who can go over all your treatment options and help you find the right treatment program that fits your needs.
drug-rehabs.org
1-877-882-9275
Discuss Treatment Options!
Our Counselors are available 24 hours a day, 7 days a week to discuss your treatment needs and help you find the right treatment solution.
Call Us Today!
drug-rehabs.org
1-877-882-9275