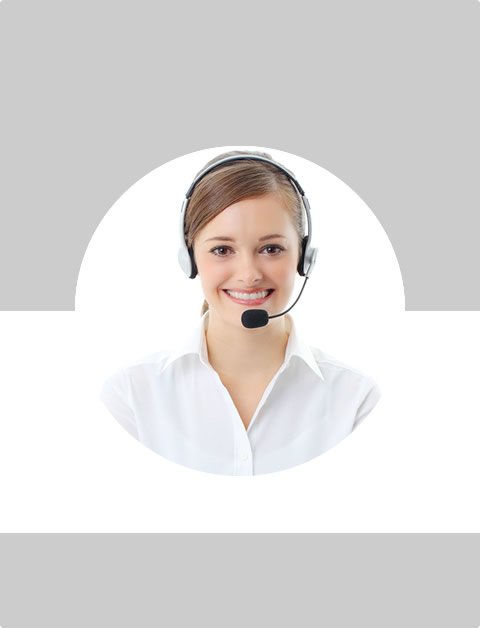 Don't Know What To Do?
Call Now to speak with a Certified Treatment Assesment Counselor who will guide you every step of the way.
This is a free service 100% Confidential
1-877-893-8276
Drug Rehab Arkansas
Arkansas
The state of Arkansas entered the union on June 15, 1836 and was the twenty-fifth state to do so. Their state motto is Regnat populous (The people rule) and nickname is The Natural State. The apple blossom is the state flower of Arkansas and the pine is their state tree. Little Rock is the capital of Arkansas and the state's abbreviation is AR. The 2010 census population of this state was 2,915,918 people. Of the 2,915,918 people living in Arkansas in 2010, 1,431,637 were Male; Female: 1,484,281. White: 2,245,229 (77.0%); Black: 449,895 (15.4%); American Indian: 22,248 (0.8%); Asian: 36,102 (1.2%); Other race: 99,571 (3.4%); Two or more races: 57,010 (2.0%); Hispanic/Latino: 186,050 (6.4%). 2010 population 18 and over: 2,204,443; 65 and over: 419,981; median age: 37.4.
Arkansas Drug Use Trends
Arkansas is predominantly rural, with about half of the 75 counties in the state having a population under 20,000. Nearly 20% of state residents live below the poverty line, which is well above the national average and is an indicator of the types of challenges Arkansas residents face in their lives, including the fact that 17 percent of Arkansans ages 25 and older have not obtained a high school diploma. One of the problems Arkansans face is substance abuse, and how to effectively address it. The following are some specific examples unique to Arkansas and what can be done about the problem in terms of quality treatment solutions.
Youth
By senior year in high school, over 61% of Arkansas students have had more than a few sips of alcohol, and over 20% have engaged in binge drinking. The percentage of 12th-graders using inhalants is well above the national rate, and there has been a recent increase in both 10th and 12th grades in use of both heroin and methamphetamine, also rates which are greater for Arkansas 12th-graders than those nationally. Astonishingly, about 13% of high school seniors in Arkansas report using methamphetamines in their lifetime.
Adults
Illicit drug use among adults in Arkansas is much greater among residents ages 18-25 (17.9%) than for those ages 26 and older (5.7%). One of the particular substance abuse problems Arkansans face, a problem that is a national epidemic, is non-medical use of prescription pain killers. In 2011, Arkansas had a higher rate (12.9%) of non-medical use of prescription pain relievers among people ages 18-25 than the national rate (10.4%) and also for those ages 26 and older. Another serious problem has to do with the use of methamphetamine, and Arkansas is ranked 2nd nationally among 18-25 year-olds for methamphetamine use in the past year.
Consequences of Substance abuse in Arkansas
Nearly 50% of drug related arrests in Arkansas are concerning to marijuana or hashish.
Between 2000 and 2010, rates of suicide deaths among Arkansas males were 4-5 times higher than females, and studies show that suicide is often caused by substance abuse problems.
Arkansas is in the top 5 in the nation for overall crash fatality rate, a rate which is higher than the national average for both adults and underage drinkers.
Treatment Data
In recent years, treatment data shows that there has been a decrease in alcohol and marijuana treatment admissions, and an increase in methamphetamine treatment admissions. Additionally there has been a significant increase in drug related admissions with a co-occurring alcohol problem, and in 2013 more than 11,000 Arkansans were admitted to an alcohol or drug treatment state-supported facility. Between 2005 and 2009, treatment admissions for other opiates which include prescription pain killers increased more than 250%.
Treatment Solutions
It is estimated that 53,000 Arkansans need help for illicit drug use, and 118,000 Arkansans need help for alcohol use, neither of which are receiving treatment. Because substance abuse affects so many residents and the consequences of this can be so devastating, it is crucial that Arkansans know that there are quality drug treatment options in the state if they need it. Some programs are available as part of state and government established facilities or even religious based groups which offer treatment at no cost or very little cost to clients. This may only offer brief intervention so that a person can have support while they get off of drugs, and extensive aftercare may be required and in this case individuals may want to agree to a stay in a sober living facility or halfway house in Arkansas until they are more stable and on their feet. This is particularly the case for long-term addicts or for inmates who have just been released for example and may have this requirement as part of their probation.
There are of course facilities which offer treatment which the client must pay for, such as private drug rehab programs in the state or programs which accept health insurance. These tend to be the more quality options in Arkansas, particularly when choosing a long-term inpatient or residential facility, because they are well equipped and prepared to help an individual become abstinent but more importantly give them the opportunity, ample time and appropriate environment to establish the causes of their substance abuse problem so they can fix it. While there are no promises, being in a therapeutic environment where the client is not rushed through the rehab process gives them the solace needed to be able to focus completely on treatment not be caught off guard by things in their environment back at home which could trigger a relapse, which is often the case with outpatient programs in the state for example.
If someone you know needs help for any type of substance abuse problem no matter how advanced, contact a profession treatment counselor in your area to get help getting them into the right treatment facility in the state right away.
Population in Arkansas:
2,779,154
State Prison Population in Arkansas:
13,807
Probation Population in Arkansas:
29,128
Violent Crime Rate in Arkansas:
National Ranking:
15
2007 Federal Drug Seizures in Arkansas:
Cocaine seized in Arkansas:
181.6
Heroin seized in Arkansas:
0.0 kgs.
Methamphetamine seized in Arkansas:
17.9 kgs.
Marijuana seized in Arkansas:
3,788.5 kgs.
Hashish seized in Arkansas:
0.0 kgs.
MDMA seized in Arkansas:
0.0 kgs./51 du
Meth Lab Incidents in Arkansas:
240
(DEA, Arkansas, and local city Law Enforcement)
Drug Situation in Arkansas:
Drug abuse remains a serious problem in Arkansas, coinciding with the smuggling of methamphetamine, cocaine, and marijuana for local consumption and further distribution.
The largest quantities of drugs are seized on Arkansas interstates, particularly Interstate 40.
Each year, tens of thousands of pounds of marijuana and hundreds of kilograms of cocaine are seized in Arkansas. Most large seizures involve tractor-trailers, although private vehicles are also used, particularly methamphetamine seizures. Large quantities of drugs are also seized from other forms of transportation including commercial air and bus service.
---
Crack cocaine, as well as powder cocaine has been a long-term problem in Arkansas, especially in the inner cities.
Cocaine use has been surpassed by methamphetamine use in Arkansas, but is the foremost concern of law enforcement, considering its impact on communities in terms of violent crime, including homicides, principally by street gangs.
Cocaine is now readily available in suburban and rural areas of Arkansas due to the movement of street gangs beyond traditional areas of operation.
Crack's explosive growth in Arkansas can be attributed to the drug's wide availability, inexpensive price, simplicity of conversion from powdered cocaine hydrochloride, and its addictive properties.
The black communities of Arkansas are greatly stricken with the crack cocaine problem.
Distribution points for crack include Little Rock, Texarkana, El Dorado, Hot Springs, and Dumas. Cocaine is transported into Arkansas in both powder and crack form. Powder cocaine usually arrives in multi-kilogram quantities, while crack arrives in multi-ounce or kilogram quantities.
---
Drug law enforcement agencies in Arkansas do not see heroin use as a significant problem.
Heroin trafficking patterns in central Arkansas are difficult to monitor, as there have been so few investigations of this type.
What little tar heroin is encountered in central Arkansas appears to be imported into the state by the Mexican trafficking organizations.
Recently, the DEA Little Rock District Office seized one-gram of tar heroin coming from the Los Angeles area. It had been shipped to Little Rock, Arkansas through a parcel service.
The city of Baltimore, Maryland has been noted as a supplier of gram quantities of Colombian heroin encountered in Little Rock, Arkansas. This heroin was also shipped to the recipient through the mail.
---
Methamphetamine has grown from a problem limited to the Southwest and Pacific areas of the United States to Arkansas' primary drug of concern.
Arkansas methamphetamine is produced locally and imported from Mexico.
Arkansas's rural landscape provides an ideal setting for illicit manufacturing of methamphetamine.
The wide availability of precursor chemicals in Arkansas also contributes to the ease of manufacturing methamphetamine.
Criminal groups in Arkansas are acquiring thousands of cases of pseudoephedrine via wholesalers and use sophisticated schemes to illegally ship, at a considerable profit, pseudoephedrine to methamphetamine producers.
There were 240 Methamphetamine lab incidents in Arkansas in 2007.
---
MDMA is the most prevalent and popular club drug in Arkansas.
LSD, OxyContin and GHB are also increasing in use and popularity in Arkansas. These dangerous drugs continue to be the drugs of choice at "raves" and college hangouts throughout Arkansas.
Sources in California transport LSD to the Little Rock and Fayetteville areas for redistribution Arkansas.
The LSD in Arkansas is sold in several different forms including blotter paper and small vials of liquid.
Shipments of LSD to Arkansas are also mailed through the U.S. Postal Service and commercial shipping companies.
---
Marijuana is in high demand and easily available throughout Arkansas.
Mexican produced and domestically grown marijuana are both popular in the Arkansas.
The rural nature of the land, the warm climate, and long growing season in Arkansas give cultivators the perfect opportunity to produce domestic marijuana.
The eastern and northwestern regions of Arkansas are the traditional growing areas for domestically produced marijuana, and it is cultivated indoors as well as outdoors.
Indoor cultivation of marijuana in Arkansas is found in cities and occasionally in rural areas, and each site offers fifty to two hundred plants.
The outdoor growing sites in Arkansas range from small patches of twenty to several hundred plants. The plants are scattered throughout an area located near a water source.
Plots are usually located within a mile or two radius of each other.
Outdoor sites of marijuana plots in Arkansas have become scarce due to intensified air surveillance by law enforcement.
Asset forfeiture laws have been enforced on cultivators of marijuana in Arkansas. This has caused the cultivators to utilize leased hunting land, timberland, or national forest land as grow sites. The DEA Fayetteville Resident Office maintains a close working relationship with the U.S. Forestry Service in view of the unique marijuana situation in northwest Arkansas.
---
The use of hydrocodone products such as Vicodin and oxycodone products such as OxyContin, as well as morphine and pseudoephedrine, continues to be a problem in Arkansas. These drugs are being obtained in Arkansas through the illegal sale and distribution by healthcare professionals and workers, "doctor shopping" (going to a number of doctors to obtain prescriptions for a controlled pharmaceutical), forged prescriptions, employee theft, pharmacy theft, and the Internet.
Demerol and Dilaudid were also identified as being among the most commonly abused and diverted pharmaceuticals in Arkansas.
Drug violation arrests in Arkansas was at 375 for 2007 and has been on a steady incline for at least the past 5 years per statistics.
---
The DEA Regional Enforcement Team was designed to augment existing DEA division resources by targeting drug organizations operating in the United States where there is a lack of sufficient local drug law enforcement. This Program was conceived in 1999 in response to the threat posed by drug trafficking organizations that have established networks of cells to conduct drug trafficking operations in smaller, non-traditional trafficking locations in the United States. As of January 32005, there have been 27 deployments nationwide, and one deployment in the U.S. Virgin Islands, resulting in 671 arrests.
There have been no RET deployments in the State of Arkansas.
---
The Little Rock District Office in Arkansas is in the process of organizing two HIDTA initiatives in an effort to join the Gulf Coast HIDTA. The two initiatives will each consist of two task force groups, one Major Investigations Team and one Highway Interdiction Team. One initiative will be located in Little Rock, Arkansas and the other will be located in Fort Smith.
State Drug Offices: Arkansas
State Criminal Justice Offices Arkansas

State Health Offices Arkansas
Find Top Treatment Facilities Near You
Detoxification
Inpatient / Residential
Private / Executive
Therapeutic Counseling
Effective Results
Call Us Today!
Speak with a Certified Treatment Assesment Counselor who can go over all your treatment options and help you find the right treatment program that fits your needs.
drug-rehabs.org
1-877-893-8276
Discuss Treatment Options!
Our Counselors are available 24 hours a day, 7 days a week to discuss your treatment needs and help you find the right treatment solution.
Call Us Today!
drug-rehabs.org
1-877-893-8276