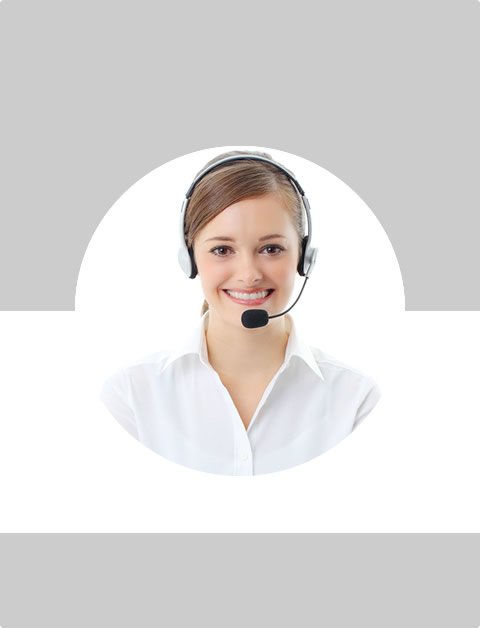 Don't Know What To Do?
Call Now to speak with a Certified Treatment Assesment Counselor who will guide you every step of the way.
This is a free service 100% Confidential
1-877-882-9275
Drug Rehab Michigan
Michigan
The state capital of Michigan is Lansing, MI. This state was originally organized as a territory in 1805 and then entered the union on January 26, 1837. The state of Michigan was the 26th state to join the union. Their state motto is Si quaeris peninsulam amoenam circumspice (If you seek a pleasant peninsula, look around you). The state symbols include the apple blossom, robin and white-tailed deer. People who call Michigan their home are sometimes referred to as Michigander, Michiganian, or Michiganite. The 2010 census showed that 9,883,640 people call the state of Michigan their home. Of this population 4,848,114 are Male; Female: 5,035,526. White: 7,803,120 (78.9%); Black: 1,400,362 (14.2%); American Indian: 62,007 (0.6%); Asian: 238,199 (2.4%); Other race: 147,029 (1.5%); Two or more races: 230,319 (2.3%); Hispanic/Latino: 436,358 (4.4%). 2010 population 18 and over: 7,539,572; 65 and over: 1,361,530; median age: 38.
Michigan Drug Use Trends
Michigan is located in the Great Lakes region of the Midwestern United States, and is one of the U.S's most populous states with an estimated population of 9.9million residents. The state of Michigan also boasts the longest freshwater coastline of any political subdivision in the world, and is home to nearly 65,000 inland lakes and ponds. The state also struggled with very specific substance abuse problems. Along with this, there tends to be a lack of awareness regarding treatment options which are available in the state to help those who struggle with any type of substance abuse problem. It is hope that this article will help resolve this problem and provide essential answers.
Alcohol
Alcohol abuse and its consequences are a particular problem in the state of Michigan. In 2010, 30% of all traffic crash fatalities involved at least one alcohol-impaired operator, bicyclist, or pedestrian. And between 2008 and 2010, nearly 17% of individuals over 18 years-of-age in the state were binge drinkers.
Drugs
The state of Michigan, much like nearly every other state in the nation, has been significantly impacted by the problem of non-medical use of prescription drugs. Of particular interest is the narcotic pain killer hydrocodone, and in 2010 alone there were over 5.8 million prescriptions for this drug dispensed in the state, accounting for 31.2% of all controlled substance prescriptions dispensed that year. Additionally, opioid antagonists have also increased between 2003 and 2010, which includes drugs such as Suboxone and Subutex, which are drugs opioid users often use to avoid going through withdrawal. Prescription increases between 2003 and 2010 in Michigan show that prescription for oxycodone has increased 113%, for methadone 146%, and hydromorphine 275%. Between 2001 and 2011, the rate of treatment admissions for opiate abuse and addiction in Michigan has increased fourfold. Rates of illicit drug use has likewise increased in the state, such as heroin use, as it becomes a more affordable option to progress into such use because prescription habits can become very expensive and difficult to maintain.
Treatment
Treatment is often the only answer for individuals who have developed any time of dependence to a drug, be it physical and/or psychological. Often, it is both. So before choosing a treatment option that might just end in another relapse, it is best to choose a program which is comprehensive and intensive enough to allow an individual to have the best chance at making rehab a successful effort. Particularly for opiate addicts, which is a very distinct problem in the state of Michigan at this time, it is important to have a strong support system with no access to drugs and to be in an environment which is free from the typical drug triggers that exist in someone's everyday life. In Michigan, this would be inpatient and residential drug rehab program, and preferably those which provide a 90-120 day stay and a comprehensive treatment program which go far beyond addressing surface symptoms of addiction and gets down to the root causes. Long-term inpatient or residential programs have the highest success rates in Michigan and should be a primary option.
Population in Michigan:
10,120,860
State Prison Population in Michigan:
48,883
Probation Population in Michigan:
176,083
Violent Crime Rate in Michigan:
National Ranking:
17
2007 Federal Drug Seizures in Michigan:
Cocaine seizures in Michigan:
295.9 kgs./2 du
Heroin seizures in Michigan:
9.1 kgs.
Methamphetamine seizures in Michigan:
0.4 kgs./789 du
Marijuana seizures in Michigan:
2,649.8 kgs.
Hashish seizures in Michigan:
0.1 kgs.
MDMA seizures in Michigan:
53.3 kgs./719,139 du
Meth Lab Incidents in Michigan:
164
(DEA, Michigan, and local city Law Enforcement)
Drug Situation in Michigan:
Cocaine, heroin, marijuana, and MDMA are the major drug threats in Michigan.
Mexican DTOs, with direct links to the Southwest Border and links to major Colombian cocaine cartels, are responsible for the majority of the cocaine distributed in Michigan.
Cocaine in Michigan is either resold to local distributors or converted into crack cocaine for street distribution.
South American heroin remains constantly available throughout Michigan, although Mexican Brown heroin and Mexican black tar heroin is also available.
Southwest Asian heroin is easily available in the Detroit metropolitan area of Michigan, with New York as the primary point of origin for the influx of Southwest Asian heroin.
The influx of Canadian marijuana, often referred to as "B.C. Bud", along with MDMA, by Asian organized crime groups at Michigan's Northern Border ports of entry is encountered with increased frequency.
Detroit, Port Huron, and Sault Ste. Marie, Michigan are evidently becoming transshipment areas to the rest of the United States.
Cocaine from the Southwest Border is smuggled north into Canada at these same Michigan ports of entry.
---
Cocaine and crack cocaine trafficking and abuse are at high levels within the state of Michigan.
Wholesale distribution groups operating in the major cities of Michigan are operated by Mexican drug trafficking organizations that have direct links to Colombian cartels.
Local crack distribution groups dominate inner city trafficking activities in Michigan.
The organizations dealing crack in Michigan are frequently involved in violence in conjunction with their illicit activities.
Cocaine purity levels in Michigan range between 40% to 90% and quantities can be purchased in amounts ranging from grams to several kilograms.
---
Heroin is readily available throughout the Detroit area and the more densely populated areas of Michigan.
Large quantities of heroin are transported to Michigan from South America, Mexico and Africa.
Southeast and southwest Asian heroin is available in the city of Detroit, Michigan, but South American heroin is the most abundant.
Major heroin DTOs in Michigan are inner-city and Hispanic.
The city of Detroit is a transshipment location to other communities in Michigan and Ohio, as well as a consumption city.
---
Small "Mom and Pop" and "Tweaker" operators continue to manufacture methamphetamine in Michigan, in small amounts between one to two ounce quantities for personal use and for distribution at the local level.
The primary producers of methamphetamine are Caucasian and Hispanic males.
There were 164 meth lab incidents in Michigan in 2007.
---
The Northern Border in Detroit, Michigan is used as a transshipment point for multi-thousand dosage unit quantities of predatory and club drugs, such as MDMA and GHB.
Middle Eastern and Caucasian criminal groups, Asian groups, independent inner-city groups, and area college students bring MDMA into Michigan primarily from the Toronto area of Canada. MDMA and other club drugs are then brought to other areas of the country.
Cocaine and drug proceeds are transported into Canada at the Northern Border in Detroit, Michigan.
---
The Northern Border of Michigan is utilized to transport Canadian indoor-grown marijuana, referred to as B.C. Bud, into the United States at Michigan ports of entry.
B.C. Bud has a higher amount of tetrahydrcannabinol (THC) than domestically grown or Mexican produced marijuana. As a result, the demand for B.C. Bud in Michigan has increased significantly.
Large-scale marijuana seizures at the Northern Border ports of entry in Michigan have increased.
Multi-hundred pound seizures of B.C. Bud are regularly brought across the Northern Border into Michigan.
The Northern Border Ambassador Bridge located at the Detroit, Michigan/Windsor, Ontario port of entry is the busiest commercial land border entry port in the world, making the detection of marijuana mixed with legitimate goods a daunting task.
Marijuana brought into Michigan from the Southwest Border is primarily distributed by Mexican and inner-city trafficking organizations.
---
OxyContin demand is increasing throughout Michigan.
The Michigan Automated Prescription System (MAPS) program shows that Michigan's OxyContin prescriptions have increased by 31 percent.
Michigan is ranked number for its OxyContin comsumption per capita.
Straits Area Narcotic Enforcement (SANE) Task Force in Cheboygan County, Michigan states that 90 percent of the problems encountered are related to OxyContin.
The number of charges for OxyContin abuse in Michigan has also increased. In 2002, there were 37 charges made as compared to 60 in 2003.
Abusers of OxyContin in Michigan are obtaining this drug through break-ins and robberies, doctor shopping, stealing from legitimate patients, selling parts of legitimate prescriptions, home break-ins and forged prescriptions.
---
The abuse and diversion of prescription drugs, particularly hydrocodone, oxycodone (Lortab, Lorcet, Vicodin, and Oxycontin), and methadone, is getting worse throughout Michigan.
Detroit, Michigan is a source city for OxyContin that is transported and distributed to users in Kentucky and West Virginia for a higher profit.
Primary methods of diversion of pharmaceuticals in Michigan are illegal sales, "doctor shopping", pharmacy break-ins and robberies, stealing from legitimate patients, selling legitimate prescriptions, illegally obtaining them from the streets, illegitimate prescriptions, home break-ins, forged prescriptions, and Internet pharmacies.
---
In 1995 a program was created known as the DEA Mobile Enforcement Teams, or "MET". This was in response to the overwhelming problem of drugs and drug-related crimes across the nation. There have been MET deployments in the State of Michigan since the inception of the program: Pontiac, Ypsilanti, Lincoln Park/Melvindale, Inkster, Muskegon, Benton Harbor (2), Mt. Clemens, Flint (2), Lansing, Detroit, and Mt. Pleasant.
There were 697 drug violation arrests in Michigan in 2007, an ever-increasing statistic.
---
Based on drug trafficking statistics, in 2002, specifically due to the increased production of methamphetamine in the western portion of Michigan, additional funding was secured from ONDCP to expand HIDTA. This expansion included the five counties of Allegan, Genesee, Kalamazoo, Kent, and Van Buren, Michigan. The HIDTA is now known as the Michigan HIDTA and its area of responsibility includes the cities of Grand Rapids, Flint, Kalamazoo, and Detroit and accounts for approximately 60 percent of the population of Michigan.
The Michigan HIDTA is responsible for supplying funding and assistance to initiatives, of which 17 are federal, state and local drug task forces. These initiatives have been designed to address specific drug problems in their areas of responsibility. The Michigan HIDTA also funds an Intelligence Support and Deconfliction Center (ISDC) located in Detroit. The mission of the ISDC is to provide law enforcement agencies with timely deconfliction and intelligence support through the sharing of multi-agency information related to international and domestic narcotics trafficking, violent crimes, and terrorists activities.
The following agencies participate in the Michigan HIDTA at this time: Drug Enforcement Administration, Federal Bureau of Investigation, Internal Revenue Service, Bureau of Immigration & Customs Enforcement, Bureau of Alcohol, Tobacco & Firearms, U.S. Coast Guard, U.S. Customs and Border Protection, U.S. Marshall Service, Michigan State Police, Detroit Police Department, Grand Rapids Police Department, Kalamazoo Police Department, Flint Police Department, Sheriff's Departments from the nine HIDTA counties, Michigan National Guard, Michigan Office of Drug Control Policy and many other local law enforcement agencies.
State Policy Offices : Michigan
State Criminal Justice Offices : Michigan
State Health Offices : Michigan
State Education Office : Michigan
Find Top Treatment Facilities Near You
Detoxification
Inpatient / Residential
Private / Executive
Therapeutic Counseling
Effective Results
Call Us Today!
Speak with a Certified Treatment Assesment Counselor who can go over all your treatment options and help you find the right treatment program that fits your needs.
drug-rehabs.org
1-877-882-9275
Discuss Treatment Options!
Our Counselors are available 24 hours a day, 7 days a week to discuss your treatment needs and help you find the right treatment solution.
Call Us Today!
drug-rehabs.org
1-877-882-9275