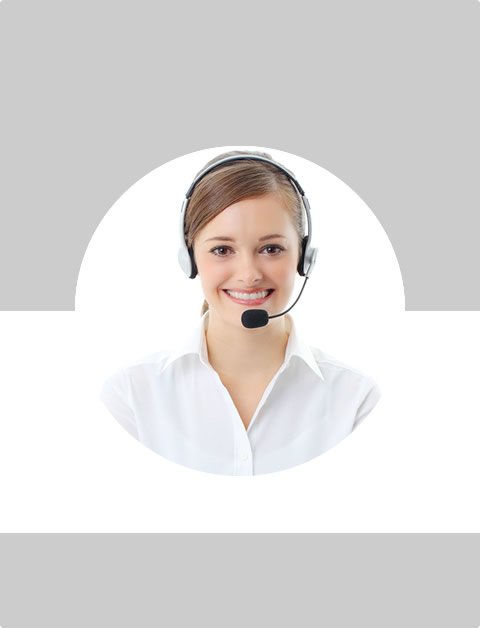 Don't Know What To Do?
Call Now to speak with a Certified Treatment Assesment Counselor who will guide you every step of the way.
This is a free service 100% Confidential
1-855-350-3330
Drug Rehab Wisconsin
Wisconsin
The state of Wisconsin is located in the north-central United States, in the Midwest and Great Lakes regions. By area, Wisconsin ranks 23rd and is the 20th more populous state with 72 counties in the state. The state capital is Madison, and the largest city in Wyoming is Milwaukee. Wisconsin is known as "America's Dairy Land" due to the fact that is a leading dairy producer. Manufacturing and tourism also contribute to the states economy. As of 2012, the population of Wisconsin was 5,726,398. Approximately 86% are White, 6% are Black or African American, 6% are Hispanic or Latino, 1% American Indian and Alaska Native, 2% Asian, and about 2% are from two or more races. There was a surge of European settlers to the state during the early 19th century, which is why the six largest ancestry groups in the state are:
German (42.6%), Irish (10.9%), Polish (9.3%), Norwegian (8.5%), English (6.5%), and Italian (6.1%). Wisconsin boasts the highest percentage of residents of Polish ancestry of any state in the U.S.
Wisconsin Drug Use Trends
Known as "America's Dairyland", Wisconsin is the country's top dairy producer made famous for their cheese. In addition to dairy, the state's economy is also fueled by the manufacturing of paper products, information technology and tourism. Drug and alcohol abuse are a serious problem in the state. Wisconsin has one of the highest rates of alcohol use in the United States with close to half (49.6%) of all enrollments into Wisconsin drug rehab programs citing alcoholism as their reason for receiving treatment in 2012. In addition to alcohol addiction, residents struggle with marijuana addiction, illicit drugs and the non-medical use of prescription pain relievers.
Alcohol
Alcohol consumption in Wisconsin exceeds that of most other states. During 2012, the state's consumption was 660 standard drinks per resident age 14 or older. That same year the national average for alcohol consumption across the U.S. was 513 standard drinks. Between 2011 and 2012 28% of youth living in Wisconsin ages 12-20 years old reported current alcohol use. 18% of residents living in Wisconsin between the ages of 12-20 reported binge drinking in the past month. Treatment admissions for Wisconsin drug and alcohol rehab programs show that 14,729 individuals received alcohol addiction rehabilitation services during 2012. While underage drinking continues to be a problem in the state the largest group to enroll in Wisconsin alcohol and drug rehab programs were between the ages of 46-50 years old.
Marijuana
Marijuana use and abuse is found throughout the state. In 2010, an estimated 77% of all drug arrests were connected to marijuana. As a gateway drug, the use of marijuana continues to be a problem in Wisconsin and often leads to addiction on harder substances or poly-substance addiction. Studies conducted in 2013 show that marijuana remains the most frequently used substance by Wisconsin high school students followed by prescription drug abuse, inhalants and cocaine. The largest age group abusing marijuana between 2011 and 2012 were between 18-25 years old. During 2012 close to three thousand individuals enrolled in Wisconsin drug rehab programs as a result of marijuana addiction. This portion of drug rehab enrollments made up just over nine percent of all admissions into Wisconsin drug rehabs during that year.
Prescription Drugs
The prescription drug problem in Wisconsin has continued to cause addiction issues, emergency department visits and overdose deaths. Between 2004 and 2008 the number of emergency department visits due to non-medical use of opioid analgesics and benzodiazepines more than doubled. Today, visits to the E.R. for misused prescription and over-the-counter medications are nearly as common as trips to the emergency room for the abuse of illicit substances. A 2013 survey reported that as many as 15% of Wisconsin high school students have used prescription medications such as OxyContin, Percocet, Vicodin, Adderall, Ritalin and Xanax non-medically during their lives. In 2012, over two thousand individuals enrolled in Wisconsin drug rehab programs because of prescription drug addiction. This constituted 6.8% of all admissions into Wisconsin drug rehab centers during that year. The ratio of male to female was close, with 55.9% of prescription drug enrollments being male and 44.1% being female.
Treatment for Alcohol and Drug Addiction
The wide range of treatment options for residents in Wisconsin include inpatient drug rehab centers, residential addiction treatment programs, outpatient care, sober living facilities as well as support groups. The state has developed a number of cutting edge inpatient programs for residents struggling with alcohol addiction. Many of these programs have been made affordable for low income residents who might have no other way of receiving inpatient care. Additional addiction rehabilitation services have been created over the years for residents including the development of Alcohol Treatment Courts. First initiated in 2009, Alcohol Treatment Courts are a blending of the traditional court setting combined with specialized alcohol rehabilitation methods dedicated to helping the resident resolve their addiction problem. Focusing their efforts on community safety and the rehabilitation of the individual, Alcohol Treatment Courts implement penalties and rewards based on the offender's status in the system.
Wisconsin has a diverse mix of drug rehab centers that range from short-term treatment to long-term care. There are luxury inpatient programs that often feel more like a retreat than a rehab center as well as medically based drug rehabs that are clinical and exacting in their procedures and the medications they use. Determining what type of treatment program and length of care one needs is centered on understanding the individual's addiction history, substance of choice, if they are physically addicted to the substance and if they have been through rehab previously. Residents who have struggled with addiction issues for a substantial length of time will generally require long-term inpatient residential treatment to fully recover and restore their ability to live clean and healthy lives. Attending outpatient alcohol and drug rehab programs is often one's first choice when thinking about getting help with addiction problems. While these types of programs provide a number of addiction rehabilitation services such as counseling and therapy, they are ill-equipped to help a long-time addict make a real and lasting recovery. Outpatient care is often the right choice for residents who have a brief history of substance abuse or who have been through a more intensive program previously and are in need of support and guidance to reestablish or maintain their sobriety.
Population in Wisconsin:
5,536,201
State Prison Population in Wisconsin:
22,966
Probation Population in Wisconsin:
54,970
Violent Crime Rate in Wisconsin:
National Ranking:
45
2007 Federal Drug Seizures in Wisconsin:
Cocaine seizures in Wisconsin:
5.8 kgs.
Heroin seizures in Wisconsin:
0.1 kgs.
Methamphetamine seizures in Wisconsin:
0.0 kgs.
Marijuana seizures in Wisconsin:
34.8 kgs.
Hashish seizures in Wisconsin:
0.0 kgs.
MDMA seizures in Wisconsin:
0.0 kgs/66,103 du
Meth Lab Incidents in Wisconsin:
4
(DEA, Wisconsin, and local city Law Enforcement)
Drug Situation in Wisconsin:
The drug problem in Wisconsin varies by area.
In eastern and central Wisconsin, there is a concern regarding the availability, distribution, and abuse of powder and crack cocaine, as well as the increasing availability of high purity heroin; and the number of new users, particularly in the Milwaukee area.
Marijuana is the most easily available and most widely abused drug throughout Wisconsin.
Methamphetamine production and use are a problem in Wisconsin, but appears to be declining.
The majority of the methamphetamine found in Wisconsin continues to be in the western part of the state, near the border of Iowa and Minnesota.
Three types of organizations are responsible for the majority of the transportation and wholesale distribution of drugs in Wisconsin: Mexican drug trafficking organizations that transport cocaine, marijuana, and methamphetamine; Nigerian criminal groups that distribute Southwest Asian heroin; and Dominican criminal groups that distribute cocaine and South American heroin.
Loosely organized African American and Hispanic street gangs, especially organized street gangs, are involved in the street-level distribution of most drugs, particularly crack cocaine in Wisconsin.
---
Both cocaine and crack are broadly available in Wisconsin.
Cocaine is brought into Wisconsin by Mexican drug trafficking organizations. Mexican DTOs transport large shipments of cocaine from the southwest border either through Chicago or to Milwaukee directly, hidden within shipments of legitimate goods in tractor-trailers.
Mexican DTOs are the main wholesale distributors of cocaine in Wisconsin and supply African American and Hispanic street gangs that are involved in the retail distribution of crack throughout the state.
In Wisconsin, the DEA Milwaukee and DEA Madison report that cocaine is readily available in multi-kilogram quantities.
In Wisconsin, the DEA Green Bay reports that cocaine is readily available in multi-ounce to kilogram quantities.
---


The Milwaukee County Medical Examiner's Office records show that heroin abuse has remained stable in Wisconsin over the past few years.
The majority of the heroin use in Wisconsin is concentrated in the Milwaukee and Racine areas.
Rising levels of heroin purity give users the option of snorting the drug rather than injecting, an option that may appeal to younger users in Wisconsin.
West African traffickers supply the Southwest Asian heroin available in Milwaukee, while South American heroin is distributed primarily by Dominican traffickers.
The availability of brown heroin remains low in Wisconsin, and black tar heroin is rare in Milwaukee.
---
Methamphetamine use seemed to be expanding from Minnesota and Iowa into rural counties in western Wisconsin, though production of the drug in Wisconsin has decreased steadily.
Some methamphetamine is imported into Wisconsin by Mexican suppliers from the southwest border.
In Wisconsin, DEA Milwaukee has not observed a notable increase in distribution or use of methamphetamine.
In Wisconsin, DEA Green bay reports that there is limited availability of methamphetamine in the area.
In Wisconsin, DEA Madison reports that methamphetamine is readily available in ounce quantities in northwestern Wisconsin, coming from sources from Minneapolis.
There were 4 meth lab incidents in Wisconsin in 2007.
---
In Wisconsin, "Club drugs" and "designer drugs" are terms referring to synthetic chemical drugs that have become popular with teenagers and young adults. These drugs include MDMA (ecstasy), Ketamine, GHB, GBL, and LSD.
Per recent reports from various law enforcement agencies in Wisconsin, club drugs were available in their jurisdictions, albeit at low levels.
In Wisconsin, the DEA has reported encounters with Ketamine in Milwaukee and Madison, and with GHB in Green Bay.
---
Marijuana is the most easily available and most widely used drug in Wisconsin.
Milwaukee and Madison are both major destinations for Mexico-produced marijuana in Wisconsin, and transshipment points to other areas in the state. This is augmented by local cultivation.
DEA Milwaukee, Madison, and Green Bay report that marijuana is readily available in multi-kilogram amounts in Wisconsin.
There has been a substantial increase in the availability and use of high-grade marijuana throughout Wisconsin, particularly in the Madison area.
The use of diverted controlled substances in Wisconsin continues to be a concern.
The most commonly diverted substances from the licit market in Wisconsin are Ritalin, Vicodin, hydrocodone, and other hydrocodone products, OxyContin, and other oxycodone products, and the benzodiazepines.
---
Current investigations show that diversion of hydrocodone products (such as Vicodin), and OxyContin continues to be a problem in Wisconsin.
Primary methods of diversion of pharmaceuticals being reported in Wisconsin are illegal sale and distribution by health care professionals and workers, "doctor shopping", forged prescriptions, and the Internet.
Benzodiazepines, Dilaudid, methadone, and Percocet have been identified as being among the most commonly abused and diverted pharmaceuticals in Wisconsin.
---
In 1995 a program was created known as the DEA Mobile Enforcement Teams, or "MET". This was in response to the overwhelming problem of drugs and drug-related crimes across the nation. There have been four MET deployments in the State of Wisconsin since the inception of the program, in Racine, Beloit, and Milwaukee (2).
There were 232 drug violation arrests in Wisconsin in 2007.
---
The Chicago Field Division is committed to aiding in cooperative efforts among federal, state, and local law enforcement agencies in Wisconsin. There are Task Force Officers, representing eight law enforcement agencies, assigned to the DEA in Wisconsin.
State Policy Offices : Wisconsin
State Criminal Justice Offices : Wisconsin
State Health Offices : Wisconsin
State Education Office : Wisconsin
Find Top Treatment Facilities Near You
Detoxification
Inpatient / Residential
Private / Executive
Therapeutic Counseling
Effective Results
Call Us Today!
Speak with a Certified Treatment Assesment Counselor who can go over all your treatment options and help you find the right treatment program that fits your needs.
drug-rehabs.org
1-855-350-3330
Discuss Treatment Options!
Our Counselors are available 24 hours a day, 7 days a week to discuss your treatment needs and help you find the right treatment solution.
Call Us Today!
drug-rehabs.org
1-855-350-3330