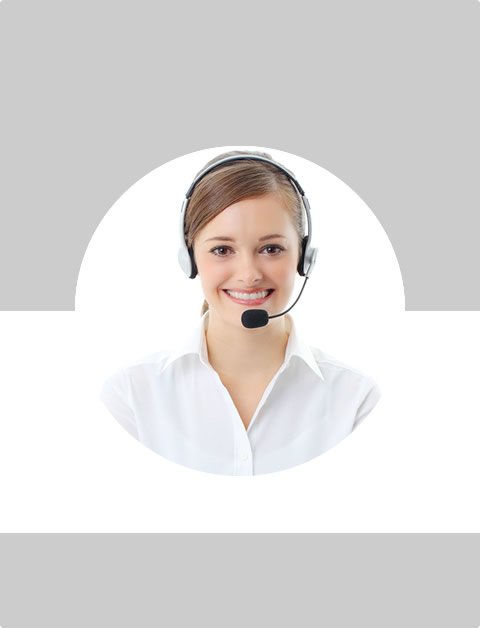 Don't Know What To Do?
Call Now to speak with a Certified Treatment Assesment Counselor who will guide you every step of the way.
This is a free service 100% Confidential
1-877-882-9275
Drug Rehab Pennsylvania
Participate in our Weekly Public Forum
Pennsylvania Drug Use Trends
As one of the thirteen original founding states, Pennsylvania is home to 12,787,209 residents as of 2014. The state is the location of the country's first zoo, the Philadelphia Zoo as well as a number of amusement parks including Dorney Park and Wildwater Kingdom, Hersheypark and Sandcastle Waterpark. While Pennsylvania has a number of fun recreational activities for residents to enjoy, a segment of the population is caught up in darker more dangerous activities. In recent years alcohol, heroin, marijuana and cocaine use have escalated throughout Pennsylvania has driven many residents to enroll in drug addiction treatment.
Alcohol:
Alcohol is one of the leading substances of abuse in Pennsylvania. Alcohol addiction accounted for 39.7% of all Pennsylvania drug rehab enrollments from 2011 through 2012.
Alcohol was the leading reason behind mortality cases with the presence of drugs. In 2011, 20% of these cases involved alcohol. In 2012, 26.7% of these cases involved alcohol.
Heroin:
36.8% of drug mortality cases in Pennsylvania during 2012 were a result of heroin or morphine.
During 2011, 17.7% of Pennsylvania drug rehab enrollments were for heroin addiction. In 2012, the percentage increased to 24% of all Pennsylvania drug rehab admissions citing heroin addiction as their reason for receiving treatment.
Marijuana:
Marijuana is one of the most commonly abused substances in Pennsylvania and across the United States. In Philadelphia County, Pennsylvania marijuana accounted for 32.9% of all positive drug reports during 2012.
30% of all residents entering probation or parole for the first time tested positive for marijuana.
Cocaine:
During 2012, 27% of National Forensic Laboratory Information System (NFLIS) data for Philadelphia County reported cocaine use.
There was an increase in Pennsylvania drug rehab enrollments for cocaine addiction between 2011 and 2012. During 2011, 10.2% of all Pennsylvania drug rehab admissions cited cocaine addiction. In 2012, 11.6% of all Pennsylvania drug rehab admissions cited cocaine addiction as their reason for receiving treatment.
Mortality data from the Medical Examiner Office in Pennsylvania reports that 39% of all cases with the presence of drugs had cocaine in their system. This is an increase from the previous year of 26.5% of all mortality cases with the presence of drugs containing cocaine.
Smoking crack cocaine is the preferred route of administration among residents of Pennsylvania. Drug trafficking organizations transport illicit drugs and various substances into the state. Today, Pennsylvania is a pivotal location in the pipeline for shipping illegal drugs into the United States and across the entire country. State law enforcement struggle with drug trafficking problems and the fallout of substance abuse and addiction throughout Pennsylvania brought on by foreign cartels as well as homegrown insurgences. With the great geographical size of the state and dense population the need for a diverse range of treatment options exists in Pennsylvania. To meet the needs of the growing drug problem throughout the state, a number of alcohol and drug rehabilitation programs have been created.
Drug Rehab Options:
Addiction Counseling in Pennsylvania: Addiction counseling is a way for residents to speak freely with a skilled counselor about their substance abuse and addiction issues. Counseling therapy may be conducted on an individual or group basis. This form of addiction rehabilitation is often an essential part of one's recovery process and can work to prevent relapse.
Group Meetings in Pennsylvania: Attending group meetings is often an effective way of maintaining sobriety after drug addiction treatment. These meetings are usually free of charge and are centered on finding support through sharing one's personal experiences with addiction. They are typically self-governing and self-supporting. The focus of these group meetings is to share with others while finding strength and hope for lasting sobriety from addiction.
Inpatient Drug Rehab in Pennsylvania: Enrolling in an inpatient drug rehab means living at the drug treatment facility while receiving addiction rehabilitation services. They are often in medical type setting, but some are located in residential areas. Inpatient drug rehab will provide supervised detox services and may utilize medication during the recovery process.
Outpatient Drug Rehab in Pennsylvania: Focusing more on education than the physical aspect of addiction recovery, outpatient drug rehab programs are ideal for individuals who do not require detoxification services. The program participant attends outpatient drug rehab at set times and days while enrolled in the program. They are responsible for maintaining their sobriety when they are not physically at the treatment center. Providing recovering individuals with peer-oriented support and therapeutic programing, outpatient drug rehab allows the individual to remain part of their daily life while receiving addiction treatment.
Residential Inpatient Drug Rehab in Pennsylvania: The purpose of residential drug rehab programs is to provide the recovering individual with a safe, drug-free environment during their recovery. These programs are highly structured and focus on having the recovering individual take personal and social responsibility for their actions. As their time in rehab progress they become integrated in their recovery program and benefit from spending quality time surrounded by others who are working on achieving sobriety too. Long-term inpatient and residential drug rehab programs have been shown to have the highest success rates for achieving lasting sobriety.
Population in Pennsylvania:
12,440,621
Law Enforcement Officer in Pennsylvania:
29,557
State Prison Population in Pennsylvania:
32,380
Probation Population in Pennsylvania:
167,561
Violent Crime Rate in Pennsylvania:
National Ranking:
23
2007 Federal Drug Seizures in Pennsylvania:
Cocaine seizures in Pennsylvania:
739.0 kgs.
Heroin seizures in Pennsylvania:
20.8 kgs.
Methamphetamine seizures in Pennsylvania:
2.3 kgs.
Marijuana seizures in Pennsylvania:
571.5 kgs.
Hashish seizures in Pennsylvania:
0.3 kgs.
MDMA seizures in Pennsylvania:
0.0 kgs./82,410 du
Meth Lab Incidents in Pennsylvania:
11
(DEA, Pennsylvania, and local city Law Enforcement)
Drug Situation in Pennsylvania:
Heroin, cocaine HCl, crack cocaine, and marijuana are the most available, popular, used, and trafficked illegal drugs in Pennsylvania.
Clandestinely manufactured drugs, such as methamphetamine, crystal methamphetamine, and club drugs, such as MDMA/ecstasy, remain readily available to users of various ages and socioeconomic backgrounds in Pennsylvania.
OxyContin availability is reportedly decreasing in Pennsylvania, yet it has remained popular in some areas, especially in northeastern Pennsylvania.
The diversion of methamphetamine precursor chemicals such as ephedrine, pseudoephedrine, and anhydrous ammonia, as well as the discovery of clandestine laboratories, remain a problem in western Pennsylvania, and significant investigations of internet pharmacies continues.
Methamphetamine and crystal methamphetamine abuse and trafficking are a significant problem in Pennsylvania, as shown by an increase in new crystal methamphetamine investigations and a substantial increase in overall methamphetamine seizures from fiscal year 2004 to present.
Most trafficking and distribution were facilitated by various Hispanic and African-American networks that are scattered throughout Pennsylvania. These groups distributed drugs that were either transported into Pennsylvania via various transshipment locations, or were shipped directly to Philadelphia or other localities.
Hidden in vehicle compartments, public transportation, airline luggage, as well as freight and parcel services, remain commonly used modes for shipping quantities of drugs into Pennsylvania.
Philadelphia's street corner distribution networks remained sources of drugs sold to users in Pennsylvania.
Drug distributors operating in some smaller cities and towns in Pennsylvania often travel either to New York or to lower-level distribution points other than Philadelphia to purchase larger quantities of drugs to sell at the retail level.
Heroin, cocaine HCl, and crack cocaine trafficking organizations remained the Philadelphia Division's top enforcement priorities, as intelligence has indicated that these organizations continue to infiltrate the smaller cities and rural areas in Pennsylvania.
The violence, intimidation, and increasing number of overdose deaths remain a serious concern to local law enforcement, as well as community and treatment officials in Pennsylvania.
---
Cocaine HCl is currently one of the drugs of choice in Pennsylvania, and its overall popularity has not diminished greatly over the last few years.
The use of cocaine HCl in Pennsylvania, which is most commonly cooked into crack cocaine, remained a significant concern in suburban and rural communities outside of Philadelphia.
Cocaine HCl continued to be snorted and used in combination with heroin and/or alcohol in Pennsylvania.
Reports also indicated that admissions for cocaine treatment have been overtaken by admissions for heroin treatment in several areas of central Pennsylvania.
New York City is the primary source area for cocaine HCl distributed in Pennsylvania.
Colombian, Puerto Rican, and Dominican groups based in New York and in Philadelphia supply wholesale amounts of cocaine HCl to lower-level Hispanic and African-American groups that distributed it in the inner city neighborhoods and suburbs of Philadelphia, as well as in smaller cities, towns, and rural areas of Pennsylvania.
---


South American heroin is still readily available in Pennsylvania, as distributors continue to target new customers in smaller towns and rural areas.
Although the greater Philadelphia area is considered a consumer heroin market, North Philadelphia's street corner distribution sites also attract distributors from areas throughout Pennsylvania.
Heroin is distributed to a lesser extent in West and South Philadelphia, Pennsylvania. There are also several Dominican sources of supply concentrated in Northeast Philadelphia.
The relocation of trafficking organizations in Pennsylvania has resulted in the increased availability of heroin in locations once thought to not have the problems associated with heroin distribution and use.
Intelligence has shown that cheap, high-purity heroin remained readily available in the northeastern and southwestern parts of Pennsylvania, areas where cocaine distribution dominated for years.
Availability of heroin appeared to be on the rise in western Pennsylvania, especially in the Pittsburgh area, but overall purity remains low.
Heroin purity levels in the Pittsburgh, Pennsylvania area appeared to be rising slightly over the past several months.
Heroin availability has remained stable in other areas Pennsylvania, as it remained easy for users to obtain it in most cities and towns within the state. Some of these cities and towns, especially Allentown, Bethlehem, Reading, and Easton, have become lower-level distribution points for users and distributors operating in surrounding communities of Pennsylvania. These cities are located within a short drive of Philadelphia, and other localities in eastern Pennsylvania are also located within a short drive of New York City.
---
Methamphetamine is available in different quantities in Pennsylvania with consumption concentrated in the Philadelphia area.
Most of the methamphetamine used in Pennsylvania is supplied by local traffickers who manufacture or produce it themselves and by major trafficking organizations operating in California and Mexico.
Intelligence indicates that trafficking organizations from California and Mexico transport methamphetamine into Pennsylvania using a variety of methods, including private vehicles, commercial bus luggage, and packages shipped via express mail and parcel services.
The availability of methamphetamine in Pennsylvania is low compared to the midwestern and western United States, however investigations and reports from state and local law enforcement in Pennsylvania confirm the eastward movement of methamphetamine production into Pennsylvania.
Rural areas, such as the northwestern counties and Pocono Mountain in Pennsylvania have been infiltrated with small, yet dangerous, methamphetamine laboratories, as numerous seizures have documented by law enforcement in the last few years.
The rural parts of Pennsylvania have remained the most popular sites for clandestine laboratories due to the reduced risk of detection caused by the pungent odor of a laboratory as well as the likelihood of a lesser law enforcement presence.
Investigations continue to reveal that small-scale laboratories exist in Pennsylvania in residences and motel rooms in cities and towns throughout the state. These laboratories are responsible for the vast majority of methamphetamine laboratories seized in Pennsylvania and the majority of methamphetamine available in western Pennsylvania. However, the production output of these laboratories account for only a small percentage of the methamphetamine consumed in all of Pennsylvania.
Though not nearly as popular as heroin, cocaine, or crack cocaine, methamphetamine is an attractive drug because of its longer lasting high and because users can easily produce their own methamphetamine with readily available recipes, precursor chemicals or ingredients, and equipment.
Laboratory operators in Pennsylvania use various methods of obtaining precursor chemicals, including diversion from legitimate sources and self-production. However, precursor chemicals include commonly used household products/chemicals, such as lye, and over the counter drugs, such as pseudoephedrine, most of which are readily available at retail stores.
The availability of methamphetamine appears to be escalating in Pennsylvania, as small clandestine laboratories continued to be seized throughout the division at increasing rates.
Intelligence has cited an increase in popularity of crystal methamphetamine in the downtown Philadelphia nightclub scene of Pennsylvania. In addition, high purity Ice has been increasing in popularity among all age groups, in many geographic areas in Pennsylvania.
Intelligence reported that methamphetamine abuse in Pennsylvania was most prevalent among middle and lower-middle class white males.
Intelligence has reported a rise in the abuse of methamphetamine in several rural areas of northwest Pennsylvania, and abuse in the "club scene" in Pittsburgh has been on the rise as well.
There were 11 meth lab incidents in Pennsylvania in 2007.
---
MDMA is mainly available at rave parties and nightclubs in the metropolitan areas of Pennsylvania (Philadelphia and Pittsburgh), and remains available as well among teenagers and young adults on college campuses across Pennsylvania.
GHB and the precursor gamma butyrolactone (GBL), and ketamine are also available in the Philadelphia-area nightclubs, while GHB was available and used in central Pennsylvania.
New York City is the primary source area for the retail amounts of MDMA available in Pennsylvania.
Investigations show that MDMA is smuggled by Israeli and Dutch nationals as well as by members of Russian and Israeli organized crime groups from the Netherlands, through Canada, New York, and the Caribbean, and then to cities in Pennsylvania.
Wholesale amounts of MDMA tablets are shipped and transported directly into Pennsylvania via mail/parcel services or by couriers flying into major international airports. Philadelphia International Airport is one of these locations, where couriers travel with suitcases or wearing clothing that conceals tablets.
---
Marijuana is abundantly available in both wholesale and retail quantities in Pennsylvania.
In western Pennsylvania, marijuana abundance was attributed to the continued use of commercial shipping companies to transport it, and also the existence of growing operations in Pennsylvania.
The investigation of an Asian trafficking organization revealed that high-grade "BC Bud" marijuana was also available in the Philadelphia area.
The wide availability of marijuana makes it obtainable and usable to individuals from a variety of ethnic populations and socioeconomic sectors of Pennsylvania.
Recreational use of marijuana is popular with high school and college age students in Pennsylvania, while adults remained the predominant users of marijuana, especially in large social gatherings, such as rock concerts.
Reports cited that some users in Pennsylvania smoke marijuana in combination with crack cocaine, heroin, and PCP.
Source areas of marijuana in Pennsylvania include the US southwest border region, namely Arizona, Texas, California, and Mexico, as well as New York City (especially northeast PA).
Intelligence from the Harrisburg area has cited an escalation in encounters with individuals transporting marijuana into Pennsylvania from California and Arizona in personal vehicles.
Means of transport employed by traffickers transporting large quantities of marijuana into Pennsylvania include tractor-trailers, passenger vehicles, passenger luggage on commercial aircraft, buses, and trains, the US Postal Service, and freight and parcel shipping companies (e.g. UPS, FedEx).
Due to their proximity to major thoroughfares, localities throughout Pennsylvania remained transshipment points as well as consumer markets.
At the retail level, Hispanic, African-American, and Caucasian groups, as well as some dominant Jamaican organizations, control the marijuana market by distributing bag, ounce, and pound quantities to users across Pennsylvania.
---
In the Philadelphia area of Pennsylvania, phencyclidine (PCP) is available and commonly used with marijuana.
Reports indicate that LSD is available in western Pennsylvania and in smaller urban areas north and west of Philadelphia. Caucasian juveniles and young adults who reside in these smaller urban areas and area colleges of Pennsylvania are reportedly the predominant users and distributors of LSD.
California is the most commonly reported source area for LSD in Pennsylvania, while California and New York are considered the source areas for the PCP that is primarily distributed in Philadelphia. Typically, these drugs are transported into Pennsylvania in vehicles or shipped in parcels via the US Postal Service or other parcel services.
---
Investigations in Pennsylvania indicate that diversion of hydrocodone products such as Vicodin, oxycodone products such as OxyContin, fentanyl (such as Actiq), and pseudoephedrine continues to be a problem in Pennsylvania.
Primary methods of diversion of pharmaceuticals in Pennsylvania being reported are illegal sale and distribution by health care professionals and workers, "doctor shopping", forged prescriptions, and the Internet.
Benzodiazepines such as diazepam and alprazolam (both the generic formulation and brand name Xanax) were also identified as being among the most commonly abused and diverted pharmaceuticals in Pennsylvania.
---
In 1995 a program was created known as the DEA Mobile Enforcement Teams, or "MET". This was in response to the overwhelming problem of drugs and drug-related crimes across the nation. There have been MET deployments in the State of Pennsylvania since the inception of the program: Bristol, Chester City (2), Clariton, Easton, Norristown, Reading (2), York, Pottstown, Bethlehem, Allentown (2), Philadelphia (2), Upper Darby, Harrisburg, Bristol Township, and Lancaster.
In 1999 a program called Regional Enforcement Team or "RET" was designed to augment existing DEA division resources by targeting drug organizations operating in the United States where there is a lack of sufficient local drug law enforcement. There has been one RET deployment in the State of Pennsylvania since the inception of the program, in Pittsburgh.
There were 813 drug violation arrests in Pennsylvania in 2007.
---
The money attained from drug sales is transported to source areas from Pennsylvania using any or a combination of several common methods.
Methods of transporting illicit drug proceeds in Pennsylvania typically fall under one of two categories: physical transportation or electronic transfer.
Methods of physical transportation of illicit drug proceeds in Pennsylvania include direct shipment of cash via parcel or mail services and transportation by vehicle employing a variety of concealment measures.
State Policy Offices : Pennsylvania
State Criminal Justice Offices : Pennsylvania
State Health Offices : Pennsylvania
State Education Office : Pennsylvania
Pennsylvania: Substance Abuse Trends & Statistics
Pennsylvania: Substance Abuse Resources
Prescription Drugs
Illegal Street Drugs
Synthetic Drugs
Other Drugs
General Treatment Information
Organizations We Support
Find Top Treatment Facilities Near You
Detoxification
Inpatient / Residential
Private / Executive
Therapeutic Counseling
Effective Results
Call Us Today!
Speak with a Certified Treatment Assesment Counselor who can go over all your treatment options and help you find the right treatment program that fits your needs.
drug-rehabs.org
1-877-882-9275
Discuss Treatment Options!
Our Counselors are available 24 hours a day, 7 days a week to discuss your treatment needs and help you find the right treatment solution.
Call Us Today!
drug-rehabs.org
1-877-882-9275