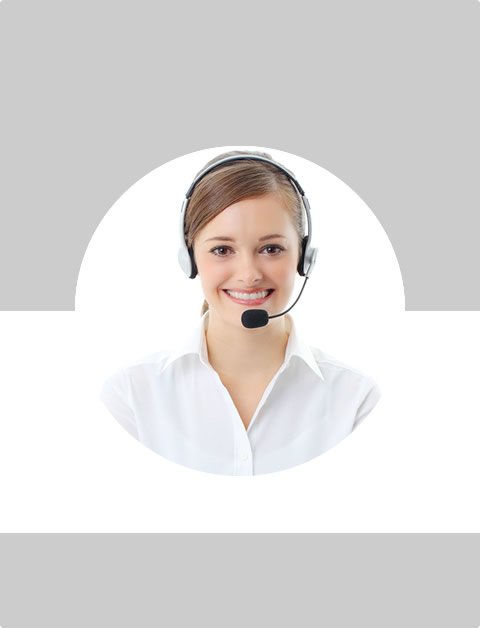 Don't Know What To Do?
Call Now to speak with a Certified Treatment Assesment Counselor who will guide you every step of the way.
This is a free service 100% Confidential
1-877-893-8276
Drug Rehab California
California
The capital of California is Sacramento boasting a population of 489,488 residents. The entire state's population as of the 2010 census results show 37,253,956 people have made the state of California their home. Perhaps it is due to the 18 national forests and 278 state parks and beaches located in California. The state flower is the golden poppy and tree is the California redwoods (Sequoia sempervirens & Sequoiadendron giganteum). The state's 10 largest cities as of 2010 are: Los Angeles, 3,792,621; San Diego, 1,307,402; San Jose, 945,942; San Francisco, 805,235; Fresno, 510,365; Sacramento, 489,488; Long Beach, 462,257; Oakland, 409,300; Bakersfield, 347,483; Anaheim, 336,265. Results from the 2010 census reveal that out of the 37,253,956 people living in California 18,517,830 are Male; Female: 18,736,126. White: 21,453,934 (57.6%); Black: 2,299,072 (6.2%); American Indian: 362,801 (1.0%); Asian: 4,861,007 (13.0%); Other race: 6,317,372; Two or more races: 1,815,384 (4.9%); Hispanic/Latino: 14,013,719 (37.6%). 2010 population 18 and over: 27,958,916; 65 and over: 4,246,514; median age: 35.2
California Drug Use Trends
California is the 3rd most expansive and the most populous state in the U.S. and is also home to a total of 38 million people. If California were a country, it would boast the 8th or 9th greatest economy in the world. The state has played an important part in American history, starting with the Gold Rush in the 1800's and of course it's important role in the movie industry. Being in such close proximity to the Mexican border, it is also a key transportation hub for drugs which come across the border and either remains in California for local use or are shipped throughout the country. With so many people with such easy access to drugs, one would imagine that California is a state which has struggled with the problems of substance abuse among residents, how to effectively curb the problem, and ways to effectively address it when residents are struggling with addiction.
Adolescents
Substance abuse can begin at a very early age for Californians, with an estimated 347,000 adolescents (11.1% of all adolescents) per year in between 2009 and 2013 reporting illicit drug use within the past month. Of those surveyed between 2009 and 2013, an estimated 9.5% had initiated alcohol use. Over 6% of 7th graders, 19% of 9th graders and 33% of 11th graders in California are either classified as a high risk alcohol user, meaning their alcohol use will very likely turn excessive, or they are in fact using alcohol excessively. Reported lifetime use of alcohol nearly triples among California youth from 7th grade to 11th grade, and a nearly five-fold increase in binge drinking occurs as the grades increase.
Alarmingly, 8 in 10 (79.1%) adolescents in California perceive no great risk from smoking marijuana once a month, a percentage far higher than the national percentage. Since marijuana is a known gateway drug, one can imagine the problems these youths face in the future with other drugs if not intervened upon. By their sophomore year, over two-thirds of students in California have used some sort of drug at some point in their life, rates of which have been on the rise for over a decade. The drug problem among youth in California also includes the problem of non-medical use of prescription pain killers, with an alarming 35% of 11th graders in California reporting such abuse.
Alcohol
In California, about 800,000 people aged 12-20 report binge alcohol use within the past month and an estimated 2.3 million individuals aged 12 or older are dependent on or have abused alcohol within the year. An additional 1.5 million adults aged 21 or older in California report heavy alcohol use within the month. Binge drinking is a particular problem in California, and adults in the state have a significantly higher rate of binge drinking than their national counterparts. The consequences of alcohol abuse in the state are clearly evident with the 8 year average of alcohol related deaths being over two-times greater than the national average.
Drugs
In California, about 947,000 individuals aged 12 or older are dependent on or have abused illicit drugs within the past year prior to being surveyed. Californians primarily abuse prescription drugs non-medically, methamphetamine, heroin, marijuana and cocaine. Compared to the rest of the nation as a whole, California actually ranks 3rd highest in overall misuse of prescription psychotherapeutic drugs, including prescription pain relievers, tranquilizers, stimulants, and sedatives. This is a very common problem nationally, but one which has particularly impacted the state of California.
Treatment Data
In a single-day count in 2013, nearly 118,000 Californians were enrolled in substance use treatment, a decrease from 137,960 individuals in 2009. Of residents in California enrolled in substance use treatment at this time, around 42% were in treatment for drug use only, around 17% were in treatment for alcohol use only, and around 42% were in treatment for both drug and alcohol use. Unfortunately, the vast majority of Californians who struggle with dependence and/or addiction never make it to drug rehab in the state.
Consequences
One of the ways to establish which drugs are negatively impacting residents in California is to take a look at the rates of emergency department visits, which reflects this pretty clearly. Rates for alcohol-related emergency department visits in California are over twice as high as those for other drugs. The same holds true for hospitalizations in the state. Rates of emergency department visits for other drugs are primarily related to opioids, which includes heroin and prescription pain killers, rates of which increased substantially from 17.1% in 2006 to 22.3% in 2009.
The number of emergency department visits is also much higher for alcohol involved motor vehicle crashes in the state than drug involved collisions, with 14,455 and 807 such collisions in 2009, respectively.
In 2009 in California, 1,263 people died in alcohol-related motor vehicle collisions. And between 2011 and 2012, the adult drug offense rate increased by 3.5 percent. In 2012, 43.6 percent of misdemeanor arrests in California were either alcohol or drug-related.
Treatment Solutions
Fortunately for California residents, there are many different treatment options available throughout the state. Many of the drug rehab programs are extremely well established and have been operating in the state for decades with much success. The vast majority of treatment clients currently in treatment in California are taking part in outpatient treatment programs. California residents often have very fast paced lives that they want to get back to right away, making inpatient and residential programs seem less ideal. Anyone wanting a quality drug treatment option in the state however should understand that this is always the best approach, and it can take a great deal more time and intensity of treatment than one would ever think to fully resolve addiction.
Inpatient programs in California provide the ideal treatment environment for anyone who has struggled with chronic long-term substance abuse problems, and these programs offer both short term 30 day treatment plans as well as long term treatment. Specialty detox services as available at such facilities in the state, as are solutions for individuals who struggle with co-occurring mental health and substance abuse disorders in the state. On many occasions individuals will need help from specialists to determine the causes of their problem, i.e. what triggered it. Because inpatient programs in California provide a safe and therapeutic environment for clients, it is easier to identify these factors and find solutions for them which often entails make important lifestyle and overall life changes. Residential programs in the state are also plentiful, and often offer the same types of services that inpatient programs provide, while also providing many of the amenities that one would expect back at home. Inpatient and residential drug rehab programs which offer long-term treatment have the highest success rates of helping clients in the state, because they provide individuals with the right environment and conditions to be able to fully focus on overcoming obstacles to their sobriety.
Population in California:
36,132,147
State Prison Population in California:
166,556
Probation Population in California:
384,852
Violent Crime Rate in California
National Ranking:
10
2007 Federal Drug Seizures in California:
Cocaine seizures in California:
10,548.3 kgs.
Heroin seizures in California:
212.7 kgs.
Methamphetamine seizures in California:
1,958.2 kgs/109 du
Marijuana seizures in California:
176,378 kgs./2,665 du
Hashish seizures in in California:
62.5 kgs/1,367 du
MDMA seizures in California:
7.6 kgs/318,151 du
Meth Lab Incidents in California:
221
(DEA, California, and local city Law Enforcement)
Drug Situation in California:
Due to California's diverse culture and it's geography, there are many issues that affect the drug problem in California.
Cocaine, heroin, methamphetamine, and marijuana are smuggled into California from Mexico.
Methamphetamine and marijuana are produced or cultivated in large quantities within the state of California.
San Diego and Imperial Counties remain principal transshipment zones for cocaine, heroin, marijuana and methamphetamine smuggled from Mexico into California.
Rather than specializing in one type of drug, most DTOs that are encountered by law enforcement in California continue to be poly-drug traffickers.
Since September 11, 2001, more emphasis has been placed on screening people and vehicles entering from the California Ports of Entry into the U.S. from Mexico. The has forced traffickers to attempt to smuggled their drugs into California using tunnels that run underneath the border and more sophisticated hidden compartments in vehicles.
Los Angeles, California is used as a distribution center for all types of illicit drugs destined for other major cities throughout the U.S. as well as locally.
Drug traffickers are being deterred from traveling through Los Angeles International Airport in California due to heightened security measures.
In the rural areas of northern California, methamphetamine continues to be a great problem.
Heroin remains the number one drug of abuse in San Francisco, California.
Heroin and crack cocaine continues to be a problem in Oakland, California.
Methamphetamine continues to be a problem in an around Sacramento, California.
---
Mexican DTOs, working in conjunction with Colombian suppliers, dominate the wholesale cocaine trade in California.
Mexican traffickers specialize in cross-border cocaine smuggling by air, land and sea.
Based on consistent seizures by U.S. Customs personnel, the majority of the cocaine destined for the U.S. continues to enter the country by land through the Ports of Entry along the California/Mexico border.
Traffickers transport cocaine to Los Angeles, California in vehicles with hidden compartments and then offload the cocaine into stash houses.
Cocaine is easily available throughout the state of California, with Los Angeles remaining one of the nation's largest cocaine transshipment and distribution centers.
Cocaine is also widely available in San Francisco and other areas of northern California.
---
Mexico black tar heroin is seized throughout the state of California and Mexican brown tar heroin to a lesser extent.
Southeast Asian, Southwest Asian, and Colombian heroin seizures sometimes occur throughout the state of California.
High purity heroin that can be snorted has increased in availability in California. This allows a new, younger population to use heroin without a syringe and needle. Drug treatment specialists stated that these new heroin users ingest large amounts of heroin and become quickly addicted.
Law enforcement officials normally encounter ethnic West African and Southeast Asian nationals in the distribution and transportation of Asian heroin. California does not have any noticeable heroin abuse in its Asian communities.
High purity Colombian heroin is now available in the counties surrounding Los Angeles, California. A recent seizure was made of 200 grams of Colombian heroin by law enforcement in Ventura County, California.
---
Methamphetamine is the primary drug threat in California.
The distribution of high-quality meth in California is currently dominated by Mexican DTOs.
A secondary trafficking group, composed primarily of Caucasians, operates small, unsophisticated laboratories in California.
Clandestine laboratories can be found in any location: high density residential neighborhoods, sparsely populated rural areas, remote desert locations in the southern portions of California, and the forested areas in northern California.
There has been a decrease in the number of meth labs seized in California in recent years, and an increase in the number of meth labs just south of the border in Mexico.
Rural areas in the Central Valley of California are the source of much of the meth produced in California and seized elsewhere.
Hispanics and Caucasians are the almost exclusive consumers of meth within California itself,
Purity levels of meth in California have ranged from a low of ten percent to a high of 100 percent purity.
Restrictions on pseudoephedrine importation into Mexico, balance-of-power issues among rival Mexican cartels, and increased enforcement efforts by the current Mexican government have all significantly impacted methamphetamine manufacturing and the smuggling of finished product into the Los Angeles, California area.
---
MDMA or Ecstasy are considered the most popular "club drug" in the state of California among teens and young adults.
A number of years ago, law enforcement targeted rave promoters in the San Diego county of California which resulted in their inability to hold such events. This decreased the possibility for distribution of Ecstasy through that channel.
Ecstasy is of limited availability for sale in San Diego, California.
MDMA is often obtained through suppliers based in Los Angeles, California or on the Internet.
Asian drug trafficking organizations continue to grow as significant MDMA suppliers and distributors to California. They are also using Canada as a manufacturing base and decreasing their use of western European countries as transshipment points.
Formerly dominant Israeli and Russian international drug trafficking organizations continue to decline in California as Los Angeles MDMA suppliers.
MDMA is widely available in Los Angeles, California which is one of three major gateway cities for the influx of MDMA into the U.S.
Compton (near Los Angeles, California) remains a primary source of PCP throughout the U.S.
Street gangs in California continue to control both production and distribution of PCP.
Though not as popular as most rave drugs, LSD remains readily available throughout the Los Angeles, California area. The large supply of LSD is due to the number LSD laboratories operating in remote areas of Northern California, which has been the center of LSD production since the 1960's.
Internet sales of GHB and GBL persist in California.
---
Due to the discrepancy in national laws between the U.S. and Mexico, the "border pharmacies" within walking distance across the border in Tijuana and other Mexican border towns continue to be a major source of controlled substances in the San Diego, California metropolitan area. The Internet continues to be a major source of controlled substances as well, which has greatly facilitated the smuggling of illicit pharmaceuticals into the U.S. through Tijuana-based distributors.
Doctor shopping and prescription forgery are the primary methods of prescription drug abuse in the Los Angeles and San Francisco, California metropolitan areas.
In Northern California, OxyContin, Vicodin, benzodiazepines and carisoprodol are most commonly abused.
In the Los Angeles, California area, Vicodin, Xanax, codeine, Valium, OxyContin, and Promethazine with codeine cough syrup remain the principal drugs abused.
In the San Diego, California area, prescription drugs of choice are Vicodin, VicodinES, Lortab, and Vicoprofen, along with anabolic steroids.
Rohypnol is rarely encountered by law enforcement within in the greater Los Angeles, California area.
---
Marijuana remains the most widely available and abused illicit substance in California.
Large quantities of low-grade marijuana are smuggled into the state of California from Mexico.
The demand for highly potent Canadian marijuana, commonly referred to as "BC bud," appears to have waned in the Los Angeles area, but quantities of this variety are still smuggled into the state of California.
Potent domestic marijuana is also cultivated in sophisticated indoor, hydroponic gardens throughout the state of California.
5 Medicinal marijuana clubs and hydroponic shops in the State of California have faciliated the problem of domestically grown marijuana. These clubs and shops openly advertise or sell cannabis seeds and seedlings subsequently used in indoor or small outdoor grows.
Los Angeles, California based gangs dominate the street level distribution of crack cocaine throughout the Los Angeles and San Diego metropolitan areas.
Cocaine bought by the gangs in California is "rocked" or converted into crack cocaine in the Los Angeles area (including Santa Ana and Riverside) and then sold locally or distributed to other cities in California and nationally.
These California gang organizations frequently use intimidation and violence to facilitate their narcotics trafficking activities.
Gang members involved in the street distribution of crack in California are often armed and commit acts of violence against other gang members whom they feel are invading their areas of control.
---
Current investigations indicate that diversion of hydrocodone products such as Vicodin, and oxycodone products such as OxyContin, continues to be a problem in California.
Primary methods of diversion being reported in California are illegal sale and distribution by health care professionals and workers, "doctor shopping", forged prescriptions, employee theft, pharmacy and in-transit theft, and the Internet.
Fentanyl (such as Actiq), benzodiazepines (such as Valium, diazepam and clonazepam), and codeine were also identified as being among the most commonly abused and diverted pharmaceuticals in California.
Vicodin, Ritalin, Rohypnol, Ketamine, and Valium are commonly diverted pharmaceutical narcotics in California and many of these narcotics are used by teens and young adults involved in the club scene.
The Los Angeles area, specifically Compton, California, is the primary source for the majority of PCP found in the United States. As a result, PCP remains readily available.
Drug violation arrests in California was 3,055 in 2007. This statistic has been on a steady incline since 2003.
---
In 1995 a program was created known as the DEA Mobile Enforcement Teams, or "MET". This was in response to the overwhelming problem of drugs and drug-related crimes across the nation. There are three DEA Division offices in California: Los Angeles, San Diego, and San Francisco. Combined, these three divisions have completed 76 MET deployments throughout the State of California since the inception of the program. These cities are: San Luis Obispo (2), Oxnard/Ventura, Gardena, Century, Rampart (2), Antelope Valley, El Monte, Santa Maria, Quad Cities in Los Angeles, Coachella Valley, Wilshire, Pico Rivera, Hawthorne, Inglewood, Santa Paula, Hollenbeck, Devonshire, Ontario, Pasadena, Baldwin Park, Bell Gardens, Garden Grove, Oceanside (2), El Cajon, Chula Vista, National City (2), Vista, San Diego (3), La Mesa, Escondido (2), San Marcos, Spring Valley, Richmond (2), Vallejo (2), Seaside (2), Merced (3), Modesto, Oakland (2), West Contra Costa County, Eastern Kern County, Yuba County, San Jose, Stanislaus County, Woodland (2), Salinas, Santa Cruz (2), Monterey, Sacramento (2), South Bureau LAPD, Corona, Azusa, Yolo County, Compton, Fontana, Skyline District, Santa Rosa, East Palo Alto, Long Beach, LAPD/Newton, and Colton.
The following 12 MET deployments targeted methamphetamine trafficking organizations in California: Corona, Azusa, Fontana, Escondido, Colton, Skyline District, East Palo Alto, Richmond, Merced (2), Yolo County, and Vallejo.
The DEA Regional Enforcement Team was designed to augment existing DEA division resources by targeting drug organizations operating in the United States where there is a lack of sufficient local drug law enforcement. This Program was conceived in 1999 in response to the threat posed by drug trafficking organizations that have established networks of cells to conduct drug trafficking operations in smaller, non-traditional trafficking locations in the United States. As of January 31, 2005, there have been 27 deployments nationwide, and one deployment in the U.S. Virgin Islands, resulting in 671 arrests. There have been four RET deployments in the State of California since the inception of the program: Hayward, San Francisco (2 Phases), Riverside/Santa Ana, and San Jose.
State Policy Offices : California
State Criminal Justice Offices : California
State Health Offices : California
State Education Office : California
Find Top Treatment Facilities Near You
Detoxification
Inpatient / Residential
Private / Executive
Therapeutic Counseling
Effective Results
Call Us Today!
Speak with a Certified Treatment Assesment Counselor who can go over all your treatment options and help you find the right treatment program that fits your needs.
drug-rehabs.org
1-877-893-8276
Discuss Treatment Options!
Our Counselors are available 24 hours a day, 7 days a week to discuss your treatment needs and help you find the right treatment solution.
Call Us Today!
drug-rehabs.org
1-877-893-8276