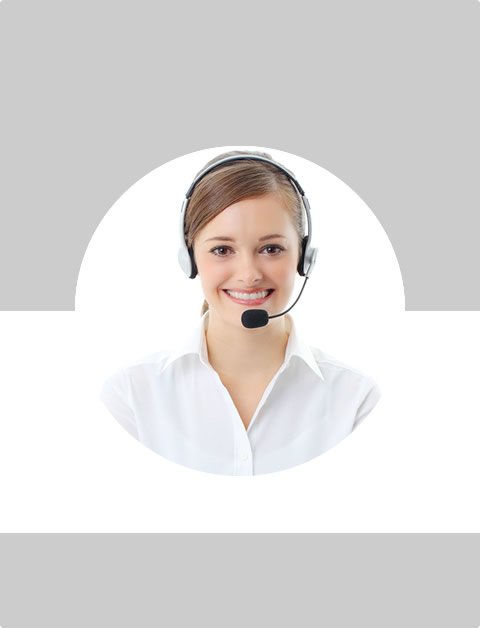 Don't Know What To Do?
Call Now to speak with a Certified Treatment Assesment Counselor who will guide you every step of the way.
This is a free service 100% Confidential
1-877-882-9275
Drug Rehab Colorado
Colorado
The state of Colorado became part of today's United States on August 1, 1876 and was the thirty-eighth state to join. Their state motto is Nil sine Numine (Nothing without Providence) and colors are blue and white. Colorado is also known as the Centennial State and takes its given name from the Spanish "ruddy" or "red". The capital is Denver, CO boasting over 600,158 residents as of 2010. The 2010 census population for the state of Colorado showed that 5,029,196 people called the sate their home with 2,520,662 being Male; Female: 2,508,534. White: 4,089,202 (81.3%); Black: 201,737 (4.0%); American Indian: 56,010 (1.1%); Asian: 139,028 (2.8%); Other race: 364,140 (7.2%); Two or more races: 172,456 (3.4%); Hispanic/Latino: 1,038,687 (20.7%). 2010 population 18 and over: 3,803,587; 65 and over: 549,625; median age: 35.7.
Colorado Drug Use Trends
The state of Colorado is located in the Western part of the US, encompassing most of the Southern Rocky Mountains. It is the 8th most extensive state in the nation, and has an estimated population of around 5.4 million. Colorado boasts a beautiful landscape, with mountains, plains, canyons and rivers alike. Colorado is also one of only 4 states in the nation to legalize the medicinal and recreational use of marijuana, with its recreational use just recently being approved and medicinal use being legal since 2000. With such liberal use of marijuana, it is no wonder that Colorado is faced with several other drugs threats and the need for effective substance abuse treatment in the state has never been greater. Studies and treatment data indicates that alcohol, marijuana, heroin, methamphetamine, prescription pain killers & benzodiazepines/sedative hypnotics are the primary drugs of abuse and drug threats among residents in the state of Colorado.
Alcohol
Like most of parts of the country, alcohol remains Colorado's most frequently abused substance. Alcohol also accounts for the most treatment admissions in the state, as well as most calls to poison control center, drug-related hospital discharges, and drug-related mortality.
Marijuana
Even though marijuana has been legalized in Colorado, this doesn't mean use of the drug doesn't cause problems for residents who choose to use it. Marijuana continues to be a major drug of abuse according to treatment admissions data and hospital discharges. In 2013, primary drug treatment admissions for marijuana represented nearly 19% of total admissions in Colorado.
Methamphetamine
Abuse of methamphetamine is a major problem in the state of Colorado, with an estimated 27% of treatment admissions indicating that methamphetamine is their primary drug of choice. This has been a problem which has only progressed in recent years instead of getting better, and since 2003 meth has surpassed cocaine treatment admissions in Colorado. Methamphetamine has also shown increases in proportions of drug-related deaths and hospital discharge rates, so this is a problem that needs to be more effectively addressed in the state before it gets any worse. In 2011 there were 20 methamphetamine-related deaths in Colorado, with DEA and local law enforcement reporting that methamphetamine seized in the state exhibits extremely high purity levels consistently over 90%.
Heroin & Other Opioids/Opiates
Abuse of heroin and other prescription opioids such is a very significant problem in Colorado. Recent data indicates that the rate of past-year non-medical use of prescription pain relievers among Colorado residents aged 12 or older in Colorado was in the top quintile, and ranked second in the country at 6.0 percent, with the national average being 4.6 percent. The specific prescription opioids of choice among non-medical users in the state are methadone, morphine, hydrocodone, hydromorphone, codeine and oxycodone, according to the large number of opioid cases in emergency departments, calls to poison control centers, and incidents of accidental death each year in the state. Primary drug treatment admissions for prescription opioids other than heroin rose from 2.6 in 2004 to 7.3% of total treatment admissions in 2013. So this too is a worsening problem, and one which will very likely get worse before it gets better unless Colorado clients have access to quality rehabilitation to put an end to such abuse.
Heroin is also a worsening problem according to similar indicators in the state, with treatment admissions data indicating that the drug accounted for over 9% of total treatment admissions in 2013. Another complication arising from this problem is a growing concern regarding a recent increase in new heroin users in Colorado, who have switched to the drug after having previously abused prescription opioids because heroin is more available and accessible cost-wise.
Benzodiazepines & Other Sedative Hypnotics
Non-medical use of prescription benzodiazepines and other sedative hypnotics is likewise a very serious problem and drug threat in the state of Colorado, and it has been a very deadly problem in recent years. Drug related deaths associated with these types of drugs were only 15 in 2003, but this number significantly worsened in recent years with such deaths totaling 168 between 2009 and 2012.
Treatment solutions
It is important for Colorado residents to know that while many of the drug problems they face are severe, there are quality drug treatment solutions in the state to help anyone regardless how bad the problem is. One of the most important things to understand when trying to overcome any type of drug dependence or addiction is that it is often very important to get out of one's current environment in order to have clarity about what changes need to be made in one's life in order to remain off of drugs and alcohol and to determine what is triggering the problem so that this can be resolved as well. So while outpatient treatment in the state is readily available, it is very difficult to sustain progress and remain focused and sober when drug triggers remain an issue and access to drugs and alcohol is possible.
Inpatient programs in Colorado can provide an ideal environment during the treatment process, with access to professional treatment counselors and medical professionals so that rehab is as smooth as possible starting with a safe and well-managed drug or alcohol detox. With no access to drugs or alcohol, individuals have a much better chance of overcoming the intense challenges that most if not all recently abstinent drug treatment clients face which can be both physical and psychological in nature. It is also a therapeutic environment, with drug triggers which would exist back at home not a factor and treatment counselors doing everything possible to ensure the individual is kept on track and taking the important steps each day which will help them have the ability and confidence to remain drug free for life. With the focus only on the treatment process, instead of everyday commitments, obligations and stress that one would normally have to deal with in an outpatient setting, the chances of achieving the desired outcome as a result of time spent in an inpatient program is extremely good. This is also the case with residential drug rehab programs in Colorado, which not only provide this essential change of environment but one which provides many of the comforts of home as well.
Population in in Colorado:
4,665,177
State Prison Population in Colorado:
20,293
Probation Population in Colorado:
58,108
Violent Crime Rate in Colorado
National Ranking:
25
2007 Federal Drug Seizures in Colorado:
Cocaine seizures in in Colorado:
44.0 kgs.
Heroin seizures in in Colorado:
2.5 kgs.
Methamphetamine seizures in Colorado:
8.0 kgs.
Marijuana seizures in Colorado:
1,149.5 kgs.
Hashish seizures in Colorado:
0.0 kgs.
MDMA seizures in Colorado:
0.0 kgs.
Meth Lab Incidents in in Colorado:
44
(DEA, Colorado, and local city Law Enforcement)
Drug Situation in Colorado:
Methamphetamine, cocaine, marijuana, and heroin distribution in Colorado is mostly purported by Mexican poly-drug trafficking organizations.
Asian groups, many with ties to Canada, have been increasingly active in the dealing of club drugs and marijuana in Colorado.
Dealers with ties to larger criminal organizations in Texas, California, and Mexico are involved in all types of drug distribution throughout Colorado.
---
A steady supply of cocaine is coming into and through Colorado.
Crack is available in the larger metropolitan areas of Colorado, generally in street level amounts. Cocaine is trafficked by Mexican poly-drug organizations.
---
Mexican black tar heroin is readily available in the major metropolitan areas of Colorado and is the predominant type of heroin found in Colorado.
Mexican brown heroin is also found in Colorado to a lesser degree.
Various law enforcement and treatment indicators suggest that heroin availability and use may be on the rise in Colorado.
Heroin is being trafficked into Colorado primarily by Mexican poly-drug organizations.
---
Most of the methamphetamine available in Colorado originates in Mexico.
The potency of methamphetamine produced in Mexico has risen in recent years, comparable to levels made in smaller, local clandestine laboratories.
Clandestine laboratories remain problematic to law enforcement in Colorado. The number of such laboratories has diminished dramatically, however. This is possibly due to the increasing supply of Mexican-produced methamphetamine.
Despite a lower number of clandestine laboratories in Colorado, these operations still represent a threat to the public safety and the environment.
There were 44 methamphetamine lab incidents in Colorado in 2007. This is a dramatic decrease in incidents from 2005 in which there were 149, and 2003 in which there were 345 such incidents in Colorado.
---
Marijuana is the most widely abused drug in Colorado and is readily available throughout the state.
Most of marijuana available in Colorado is Mexican-grown and is brought into and through Colorado by poly-drug trafficking organizations.
The highly potent form of marijuana known as "BC Bud" is significantly more expensive, and is smuggled from British Columbia, Canada, and the Pacific Northwest into Colorado.
Indoor marijuana grow operations are regularly found by law enforcement and appear to be increasing in number in Colorado. These operations range from very simple to extremely complex. Some residences have been converted entirely to grow houses. Grow operations are conducted by independent traffickers, loosely organized groups, and Asian gangs. Generally, these groups also have the ability to distribute marijuana from Canada and the Pacific Northwest as well.
Colorado's Amendment 20, which took effect June 1, 2001, allows for the use and possession of small amounts of marijuana for sick and dying patients in Colorado. It provides protection against prosecution under state law, which is where the majority of marijuana small-use and possession cases occur in Colorado.
Ounce or smaller amounts of marijuana for personal recreational use was legalized by a 2005 vote in the City and County of Denver, Colorado. The proponents of this measure introduced a similar marijuana measure proposing changes in state law for Colorado voters to decide in 200Amendment 44 failed in the 2006 vote in Colorado.
---
Current investigations indicate that diversion of hydrocodone products such as Vicodin, and oxycodone products (such as brand name and generic OxyContin) continues to be a problem in Colorado.
Forged prescriptions, employee theft, and the Internet are being reported as primary methods of diversion in Colorado
Benzodiazepines (such as Xanax and Valium), methadone, MS Contin, Darvon and Darvocet were also identified as being among the most commonly abused and diverted pharmaceuticals in Colorado.
---
Pharmaceutical opiates/opioids are the drugs of choice among drug abusing medical professionals in Colorado.
Hydrocodone (Vicodin) and Darvocet are the two controlled substances most commonly abused in Colorado, with various forms of prescription fraud and retail diversion being the methods for obtaining them.
The diversion and abuse of OxyContin (oxycodone) is a significant problem in Colorado
---
In 1995 a program was created known as the DEA Mobile Enforcement Teams, or "MET". This was in response to the overwhelming problem of drugs and drug-related crimes across the nation. There have been approximately two dozen Mobile Enforcement Team (MET) deployments in the State of Colorado since the inception of the program: Lakewood, Durango, Edgewater, Avon, Eagle/Garfield Counties, Pueblo (2), La Plata County, Longmont, El Paso County, Englewood, Jefferson County (2), San Luis Valley, Adams County, Boulder County, Larimer County, and four deployments in Denver.
Three recent MET deployments in Colorado have specifically targeted methamphetamine trafficking organizations in Jefferson County, Larimer County, and Boulder County. During 2006, the MET deployed in Summit County to dismantle multiple poly-drug distributors, resulting in 34 arrests.
A 2003 Denver, Colorado MET deployment, which assisted a local task force in the investigation of a Denver area Mexican methamphetamine trafficking organization, resulted in the arrests of 21 individuals and the seizure of 9 pounds of methamphetamine in Colorado. The methamphetamine seized and purchased through undercover buys was consistently in excess of 90 percent pure.
In 1996, a High Intensity Drug Trafficking Area (HIDTA) was designated in Colorado and is comprised of Adams, Arapahoe, Boulder, Denver, Douglas, Eagle, El Paso, Garfield, Grand, Jefferson, LaPlata, Larimer, Pueblo, Mesa, Moffat, Routt, and Weld counties.
There were 403 drug violation arrests made in Colorado in 2007
State Policy Offices : Colorado
State Criminal Justice Offices : Colorado
State Health Offices : Colorado
State Education Office : Colorado
Find Top Treatment Facilities Near You
Detoxification
Inpatient / Residential
Private / Executive
Therapeutic Counseling
Effective Results
Call Us Today!
Speak with a Certified Treatment Assesment Counselor who can go over all your treatment options and help you find the right treatment program that fits your needs.
drug-rehabs.org
1-877-882-9275
Discuss Treatment Options!
Our Counselors are available 24 hours a day, 7 days a week to discuss your treatment needs and help you find the right treatment solution.
Call Us Today!
drug-rehabs.org
1-877-882-9275