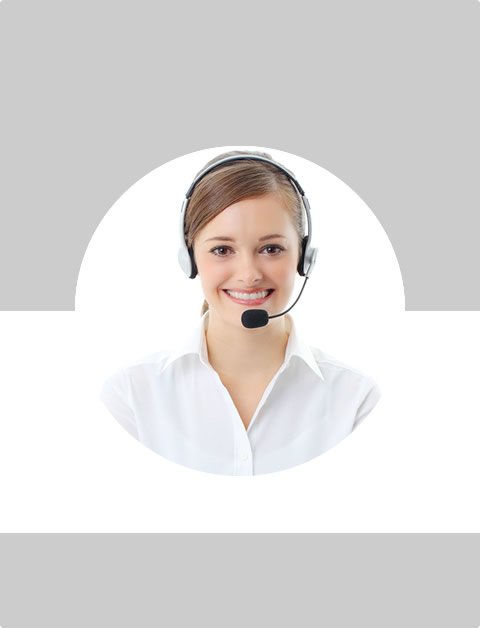 Don't Know What To Do?
Call Now to speak with a Certified Treatment Assesment Counselor who will guide you every step of the way.
This is a free service 100% Confidential
1-855-350-3330
Drug Rehab Louisiana
Louisiana
Baton Rouge is the capital of Louisiana. On April 30, 1812 Louisiana entered the union and became America's eighteenth state. Their state motto is "Union, justice and confidence". You may also hear Louisiana referred to as the Pelican State as it is one of its given nicknames. The largest city in this state is New Orleans with 343,820 residents as of 2010. The state of Louisiana has a population of 4,533,372 people. Of this population, 2,219,292 (48.4%) are Male; Female: 2,314,080 (51.6%). White: 2,836,192 (62.6%); Black: 1,452,396 (32.0%); American Indian: 30,579 (0.7%); Asian: 70,132 (1.5%); Other race: 69,227 (1.4%); Two or more races: 72,883 (1.6%); Hispanic/Latino: 192,560 (4.2%). 2000 population 18 and over: 3,415,357; 65 and over: 557,857; median age: 35.
Louisiana Drug Use Trends
Louisiana is a southern state in the U.S., and is the only state in the U.S. with political subdivisions which are called parishes instead of counties. This is because of the primarily Catholic following in the state. The largest parish in Louisiana is East Baton Rouge, and its most extensive by land area is Plaquemines. The Mississippi River flows through the state, and there are enormous deltas and vast coastal and swamplands in Louisiana. Substance abuse is no stranger to Louisiana, and there are constant efforts to educate, mitigate and treat addiction when possible. However the need for further efforts and the availability of quality treatment is needed more than ever in the state.
Alcohol
Many of the leading causes of death in Louisiana are attributable to substance abuse, with the top 5 all being substance related causes of mortality. In 2006 for example, substance abuse was responsible for over 60% of deaths in the state. In Louisiana, alcohol is consumed more frequently than all other illicit drugs combined, and is the drug most likely associated with injury or death in the state of Louisiana. Drinking typically begins at a very early age for Louisianans, and underage drinking along with problems associated with underage drinking are well above the national average. Even though the national trend has seen a decrease in recent years in the percentage of youth who indicate current drinking, this trend is not seen in Louisiana. Between 1998 and 2006, Louisiana consistently consumed more alcohol per capita than the rest of the United States, and nearly 3 gallons of ethanol per capita were sold in Louisiana in 2006, outpacing the rest of the nation by nearly a gallon. The consequences of alcohol abuse are grim in the state, with alcohol being responsible for approximately 23% of sexual assaults, 30% of physical assaults and also being a key factor in 68% of manslaughters, 62% of assaults, 54% of murders/attempted murders, and 48% of robberies in the state.
Drugs
Louisiana residents have experienced a steady but slight increase in recent years in illicit drug use among all but the youngest of the state's residents. The rate of any illicit drug use in the state is typically higher than the national rate, by about a percentage point across most age groups. Cocaine use in Louisiana is typically higher in those 26 and older, and the rate of marijuana use in Louisiana has held constant in recent years with the highest prevalence of use among young adults aged 18-25 year olds, in which 14-15% reported marijuana use in the past 30 days. An estimated 25% of male college students in Louisiana report using marijuana in the past 30 days, while only 11% of females indicate doing so. An estimated 11% of 8th grade students in Louisiana report using illicit drugs in the past 30 days. In terms of the consequences of such abuse, Louisiana residents aged 35-54 have the highest number of drug induced deaths.
Heroin addiction is a particular problem in Louisiana, fueled and spawned by the prescription pain killer abuse problem which has swept the nation and state over the past decade or so. Prescription pain killer habits can be more challenging to maintain, and many users are switching to cheaper more accessible heroin as a result. This in turn has fueled an increase in deadly overdoses in the New Orleans metro area, with the most drug deaths last year, and the most deaths caused by heroin.
Treatment
Substance abuse and its consequences affect tens of thousands of people in Louisiana, yet there are options which can be accessed when someone needs effective treatment. The first thing to understand is that addiction doesn't have to reach a crisis point before someone in Louisiana can get help, and the time to receive treatment is as soon as possible. It is also important to choose a drug rehab program in Louisiana which meets the level of treatment need based on the individual's history of substance abuse. Heroin or prescription pain killer dependence isn't something that can typically be handled in an outpatient setting for example, if the individual wants to be completely drug free. This type of addiction and dependence issues will need to be addressed in an inpatient or residential drug rehab in the state which delivers long term treatment. This will give the individual time to stabilize because this type of addiction causes intense cravings which can persist for months in some cases and when not in a rehab setting can cause a relapse. So to avoid this, it can be beneficial to stay away from the more abbreviate and less intensive short term or outpatient programs in Louisiana and instead opt for a long-term inpatient or residential drug rehab program in the state, which are the programs with the highest success rates.
Population in Louisiana:
4,523,628
State Prison Population in Louisiana:
36,939
Probation Population in Louisiana:
38,470
Violent Crime Rate in Louisiana:
National Ranking:
6
2007 Federal Drug Seizures in Louisiana:
Cocaine seizures in Louisiana:
279.8 kgs./5 du
Heroin seizures in Louisiana:
0.2 kgs.
Methamphetamine seizures in Louisiana:
4.8 kgs./2 du
Marijuana seizures in Louisiana:
1,161.6 kgs.
Hashish seizures in Louisiana:
0.0 kgs.
MDMA seizures in Louisiana:
0.0 kgs./15,647 du
Meth Lab Incidents in Louisiana:
36
(DEA, Louisiana, and local city Law Enforcement)
Drug Situation in Louisiana:
Louisiana has several factors that contribute to its historic position as a drug smuggling center. The Gulf of Mexico forms the southern border of Louisiana, which consists of over 6,000 miles of navigable waterways, 7,721 miles of broken shoreline, and 397 miles of coastline highly conducive to maritime smuggling. In addition to the Mississippi River that snakes its way through Louisiana, there is an extensive network of rivers, lakes, bayous, and canals. The Gulf Intracoastal Waterway, 3,000 miles of canal extending along the Atlantic and Gulf of Mexico coasts in the southern and eastern U.S., gives New Orleans direct access westward to cities and towns in Louisiana and Texas, as far as the Mexican border and eastward through natural and artificial channels to Florida. Also, there are three deepwater ports located in Baton Rouge, Lake Charles, and New Orleans, Louisiana. Each year up to 100,000 barges move in and out of the New Orleans port, the Nation's second largest port in exports.
Louisiana's highways are utilized by Drug Trafficking Organizations (DTOs) to transport drugs and drug money into and through the region. The state's geographic location places it on several major routes to source cities. Drug seizures on highways in Louisiana and on extensions of those highways in the neighboring states of Texas and Mississippi prove that the problem is not decreasing, despite increased law enforcement pressure.
Mexican drug cartels have taken advantage of NAFTA, and have increased cross-border commercial traffic into Louisiana. Also with the privatization of Mexico's railroads, the potential for use of the rail system to transport drugs into Louisiana, particularly Baton Rouge and Shreveport due to their large switching stations, is notable.
New Orleans, Louisiana is located at the junction where the inland river system, the Intercoastal Waterway System, the national railroad system, and the national highway system converge. The availability of this intermodal transportation system in Louisiana is attractive to worldwide shippers and is used as a natural gateway to the United States.
The program/destination of cargo received into the Port of New Orleans, Louisiana comes from the American Midwest (via inland waterway systems), Latin America, Asia, Europe, and Africa. Trade between the United States and Latin America is expected to flourish over the next two decades. Studies are underway to build bigger and better port facilities to meet future needs. Port authorities hope to increase their share of the container traffic from the Gulf of Mexico as a result of the improvements, thus creating an increased drug threat in Louisiana.
---
Cocaine, primarily crack, is the primary drug threat in Louisiana.
The threat of cocaine in Louisiana is derived from the high rate of addiction and violence associated with the drug.
Cocaine is widely available and often distributed across Louisiana.
Cocaine abuse in Louisiana is reported both in the metropolitan cities and rural areas.
The abuse and distribution of cocaine in Louisiana is associated with many incidents involving violent crimes.
Most of the powdered cocaine brought into Louisiana is converted into crack cocaine.
Mexican DTOs and Black-American criminal groups transport the majority of the powdered cocaine into Louisiana.
DTOs and criminal groups are the primary wholesale distributors of powdered cocaine in Louisiana.
Black American street gangs and local Black American independent dealers are the main distributors of crack at the retail level in Louisiana.
---
Heroin is not considered to be big drug threat in most of Louisiana, except in New Orleans, due to availability and cost.
Heroin abuse in Louisiana, especially New Orleans, is historically cyclical.
The Drug Enforcement Administration's Domestic Monitoring Program claims that South American heroin is the most common type available in Louisiana.
Mexican heroin is also available in Louisiana.
Mexican DTOs are the chief source for heroin in Louisiana.
Heroin in Louisiana is sold at the street level in bags or papers in one-half gram quantities.
The average purity level of heroin for New Orleans, Louisiana from February to August 2005 was 33.04 percent. There was one seizure in the New Orleans area in June 2005 with a purity level of 75.8 percent.
---
Methamphetamine is a major drug threat in Louisiana.
Law enforcement reports states that, in some areas of Louisiana, methamphetamine is replacing crack cocaine as the primary drug threat due to its availability, low cost and long lasting effects.
Methamphetamine production and distribution generates violent crimes and dangerous conditions in Louisiana.
Most of the methamphetamine available in Louisiana is produced in Mexico and the southwestern states and is transported into Louisiana via Mexican DTOs.
Methamphetamine laboratories discovered in Louisiana do not produce large enough quantities for distribution throughout the state.
Independent Caucasian groups are the primary local producers and retail distributors of methamphetamine in Louisiana.
More Black Americans are becoming involved in methamphetamine distribution.
There were 36 meth lab incidents in Louisiana in 2007.
---
Though most drugs are either declining or remaining steady in their abuse or distribution in Louisiana, "Club Drug" abuse and distribution among teenagers and young adults is on the rise.
Law Enforcement and treatment counselors in Louisiana report an increase in the availability and abuse of MDMA (ecstasy),
Ketamine, Rohypnol, LSD, and GHB. GHB and MDMA are the drugs of choice in Louisiana by users who are young Caucasians at all economic levels.
MDMA from sources in California, Texas, and Florida is distributed to college aged youth in Louisiana.
Counterfeit pills in Louisiana are sold to young adults as MDMA, and has become an extremely lucrative business in Shreveport nightclubs.
Vietnamese trafficking groups are now trafficking MAMA into the New Orleans area of Louisiana.
---
Marijuana is the most commonly abused drug in Louisiana.
Reports in Louisiana indicate that marijuana is the gateway drug for teens and young adults to experiment with other illicit drugs.
High-grade marijuana is available in Louisiana due to modern indoor cultivation.
Locally grown marijuana is usually intended for local consumption in Louisiana. The cheaper Mexico-produced product has made local production less profitable in Louisiana.
Marijuana is commonly brought into and through Louisiana via the main transportation routes, which include Interstates 10, 12 and 20.
Mexican DTOs control the majority of the wholesale distribution of marijuana in Louisiana.
Local independent dealers in Louisiana, street gangs, and ethnic trafficking groups distribute marijuana in the local retail market.
---
Use of other dangerous drugs such as MDMA and GHB is steady throughout Louisiana, especially among teenagers and young adults.
Club drugs are easily available throughout Louisiana, especially around college and university towns.
Louisiana has also seen a rise in the distribution and abuse of steroids. Steroids are usually purchased in Louisiana via the Internet and received via postal shipping services such as the United Postal Service, UPS, and FedEX.
---
The abuse of pharmaceutical drugs continues to rise at an alarming rate in Louisiana.
Law enforcement reports state that OxyContin, hydrocodone and Xanax abuse continues to be a serious threat in Louisiana.
Abusers and distributors of pharmaceutical drugs in Louisiana acquire these drugs via prescription forgeries and/or "doctor shopping" in the diversion process.
Some diverted pharmaceutical drugs are transported into Louisiana from Mexico and Southwestern Border cities usually by Caucasian local independent distributors.
Many abusers in Louisiana use the Internet to obtain prescription drugs from sources throughout the United States, Europe, Canada, and the Caribbean.
Methadone overdoses in Louisiana have risen significantly in the past few years.
Pain management clinics have opened in every major city in the state and are serious threat to the communities of Louisiana.
After a major seizure of illicit pharmaceuticals in Louisiana in late 2005, the threat in the New Orleans area has reduced.
The pain management clinics in Louisiana that are illegally prescribing narcotics to addicts are considered a "pill mill."
Louisiana has introduced new laws for opening pain management clinics in an effort to curtail the threat in the communities.
---
DTOs in Louisiana continue to be a significant component of the overall drug threat for the state.
Street gangs, motorcycle gangs, foreign DTOs and other local and regional criminal groups have established operations in Louisiana which aid in the trafficking of illicit drugs. These groups in Louisiana rely upon their organizational strengths and often times, coercion and fear. They utilize the established Louisiana infrastructures and exploit the inadequacies of law enforcement to achieve their illegal endeavors.
---
Louisiana continues to encounter methods of money laundering. Businesses, such as restaurants, bars and nightclubs, as well as the local convenience stores, fishing industry, shipping industry, casinos, tourism, and long-standing business relationships with source and transit countries create an environment conducive to money laundering in Louisiana.
---
In 1995 a program was created known as the DEA Mobile Enforcement Teams, or "MET". This was in response to the overwhelming problem of drugs and drug-related crimes across the nation. There have been MET deployments in the State of Louisiana since the inception of the program: Donaldsonville, Concordia Parish, New Orleans, Hammond, Slidell, Shreveport (2), Bogalusa, Houma, Baker/Zachary, Kenner, St. Landry Parish, Jefferson Parish, Alexandria (2), Lake Charles, and Ascension Parish.
There were 479 drug violation arrests in Louisiana in 2007.
HIDTA - The Gulf Coast HIDTA hosts the following DEA initiatives in Louisiana:
Caddo/Bossier HIDTA Task Force
Network Coordination Group/Intelligence Coordination Network
Major Investigations Team I (Metairie, LA)
Major Investigations Team II (Metairie, LA)
Middle Louisiana Major Investigations Team/Financial Investigations Team (Baton Rouge, LA)
Southwestern Louisiana Major Investigations Team/Financial Investigations Team (Lafayette, LA)
State Policy Offices : Louisiana
State Criminal Justice Offices : Louisiana
State Health Offices : Louisiana
State Education Office : Louisiana
Find Top Treatment Facilities Near You
Detoxification
Inpatient / Residential
Private / Executive
Therapeutic Counseling
Effective Results
Call Us Today!
Speak with a Certified Treatment Assesment Counselor who can go over all your treatment options and help you find the right treatment program that fits your needs.
drug-rehabs.org
1-855-350-3330
Discuss Treatment Options!
Our Counselors are available 24 hours a day, 7 days a week to discuss your treatment needs and help you find the right treatment solution.
Call Us Today!
drug-rehabs.org
1-855-350-3330