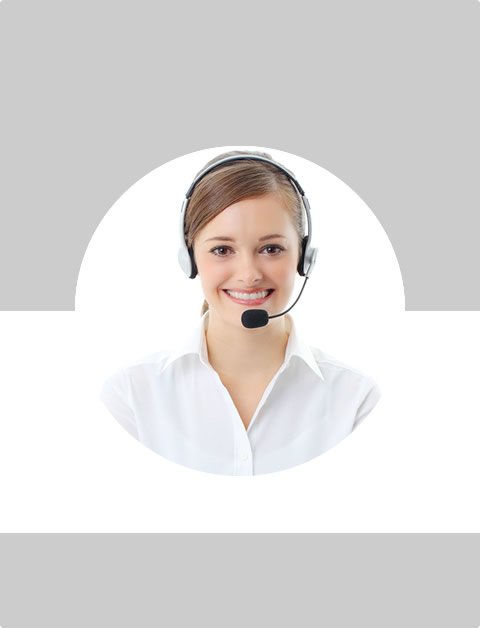 Don't Know What To Do?
Call Now to speak with a Certified Treatment Assesment Counselor who will guide you every step of the way.
This is a free service 100% Confidential
1-877-893-8276
Talking To Children About Drugs and Alcohol
The issue of drugs and alcohol can be very confusing to young children. If drugs are so dangerous, then why is the family medicine cabinet full of them? And why do TV, movies, music, and advertising often make drug and alcohol use look so cool?
We need to help our kids distinguish fact from fiction. You may be wondering, "When should I be talking to my child about drugs and alcohol?" It's not too soon to begin. National studies show that the average age when a child first tries alcohol is 11 while for marijuana it's 12. Many kids start becoming curious about these substances even sooner!
In today's complex and busy world, it is frustrating how few chances there are to have conversations about drugs with our children. To ensure that you have regular get-togethers with your children, try to schedule regular parent-child rituals and family meetings. Rituals may consist of having meals together at least once or twice a week, playing games, going to the library, or to get ice cream together once a week. These can all be opportunities to help the family catch up and establish better and more open communication that is essential to raising drug-free children.
Role play how to say no
Role play ways in which your child can refuse to go along with his friends without becoming a social outcast. Try something like this, "Let's play a game. Suppose you and your friends are at Andy's house after school and they find some beer in the refrigerator and ask you to join them in drinking it. The rule in our family is that children are not allowed to drink alcohol. So what could you say?"
If your child comes up with a good response, praise him or her. If they don't, offer a few suggestions like, "No, thanks. Let's play with Sony PlayStation instead," or "No thanks. I don't drink beer. I need to keep in shape for basketball."
Family Meetings
Family meetings held once a week can also be extremely valuable. Suggestions for making these successful include having a mutually agreed-upon time once a week and clear ground rules to make everyone feel they get a chance to talk without fear of being criticized or punished. Ground rules that help are: Everyone gets a chance to talk; one person talks at a time without interruption; everyone listens; and only positive, constructive feedback is allowed. To get resistant children to join in, combine the get-together incentives such as post-meeting pizza or assign them important roles such as recording secretary or rule enforcer.
Build self-esteem
Kids who feel good about themselves are much less likely than other kids to turn to illegal substances to get high.
As parents, we can do many things to enhance our children's self-image. Here are some pointers:
Offer lots of praise for any job well done.
If you need to criticize your child, talk about the action, not the person. If your son gets a math problem wrong, it's better to say, "I think you added wrong. Let's try again."
Assign do-able chores. A 6-year-old can bring her plate over to the sink after dinner; a 12-year-old can feed and walk the dog after school. Performing such duties and being praised for them helps your child feel good about their self.
Spend one-on-one time with your youngster. Setting aside at least 15 uninterrupted minutes per child per day to talk, play a game, or take a walk together, lets them know you care.
Say, "I love you." Nothing will make your child feel better.
Another way to talk to your children about drugs is to take advantage of everyday "teachable moments."
If you and your child are walking down the street, and you see a group of teenagers drinking and hanging out, talk about the negative effects of drinking alcohol.
Watch TV with your children and ask them what they think.
Whenever you see an anti-drug commercial on TV, use it as an opening to talk with your children about drugs. Ask them what they think about the commercial.
Most importantly, you can take some simple everyday actions that can make a big difference in children's lives:
Listen to what they are saying
Look at them when you are listening, make eye contact
Find out how their day was, what happened in school, or with their friends
Go to their events, i.e., sports games, plays, school shows
Play games with them
Talk with them
Know who their friends are
Know where your children are
Set clear expectations for their behavior
Be consistent in your training and discipline
Give them lots of encouragement
Create ways to have meaningful participation in their lives
Ask them for their opinions
Show them that they matter
When they do well, praise them
Talk to them about the dangers of substance use and abuse!
Find Top Treatment Facilities Near You
Detoxification
Inpatient / Residential
Private / Executive
Therapeutic Counseling
Effective Results
Call Us Today!
Speak with a Certified Treatment Assesment Counselor who can go over all your treatment options and help you find the right treatment program that fits your needs.
drug-rehabs.org
1-877-893-8276
Discuss Treatment Options!
Our Counselors are available 24 hours a day, 7 days a week to discuss your treatment needs and help you find the right treatment solution.
Call Us Today!
drug-rehabs.org
1-877-893-8276