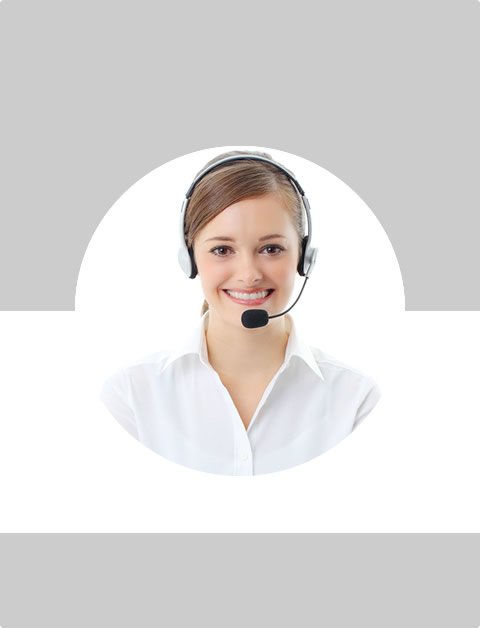 Don't Know What To Do?
Call Now to speak with a Certified Treatment Assesment Counselor who will guide you every step of the way.
This is a free service 100% Confidential
1-877-893-8276
Signs of Teen Drug Use
Teen mainly use drugs out of insecurity, boredom, peer pressure, and curiosity. By using drugs, teens not only break the law, but they put their lives at risk. The signs of teen drug use may not be easily recognizable so knowing what to look for can help you to know when to step in and help the teenager avoid becoming a habitual drug user. The number of drugs used by teenagers is endless. Different drugs and substances can have a different impact on a teenager's behavior, but a common symptom among teens that use drugs is a visible change in attitude. Studies show that every single day, 3000 teens smoke a cigarette for the first time. A third of these new smokers eventually become daily smokers. The following are some common signs of teen drug use:
Behavior
Behavioral changes can indicate drug use. Some common behavioral changes include frequent loss of temper, lying, being disrespectful, breaking curfew, making excuses, inability to focus, suicidal thoughts, hyperactivity, strange sleeping patterns, anxiety, sudden mood swings, becoming physically or verbally abusive towards others, isolation from family and friends, and having drug-related paraphernalia (such as pipes, rolling papers, pills, matches, needles, and syringes). These can be revealing signs that a teen is using drugs. The teenager may also become more secretive and withdrawn than he has been in the past. For instance, he may start locking his bedroom whenever he leaves or answer phone calls using a low voice. You may also begin noticing that your jewelry, money, or prescription drugs are missing. The teenager may begin associating with a whole new group of friends and increasingly use breath mints, perfume, or mouthwash in order to hide unusual odors on his breath or clothes.
Appearance
Changes in appearance resulting from drug use are among the easiest symptoms to detect. When a teenager uses drugs, they take a heavy toll on his mind and body. This manifests itself through a change in the teen's appearance. The teen's personal hygiene may begin to decline or he may lose interest in how he dresses. Drug use takes priority over personal grooming. Troubling signs of changes in appearance include burned fingertips, greasy or unkempt hair, flushed skin, and dramatic weight changes. The teenager may begin wearing long-sleeved clothes even when it is hot. This is one tactic used to hide needle marks which are usually a sign of intravenous drug use.
School or Work
If the teenager's grades drop unexpectedly, he may be using drugs. Substance use usually causes lack of motivation and makes a person to lose focus. The teen may be skipping classes or not paying attention in class when he attends. Reports of strange behavior, lack of interest in extra-curricular activities, and quitting or getting fired from a part-time job are other warning signs. This is especially the case if the teen still goes out of the house for prolonged periods but doesn't want to tell you where he's been.
Health
Teenagers who use drugs usually develop many health problems. They will often become sick and display symptoms like nose bleeds, headaches, red watery eyes, runny noses, hacking coughs, nausea, and vomiting. If these symptoms persist for a longer duration than that of a normal illness, and are combined with behavioral issues or a new appearance, the teen may be on drugs.
Social Changes
When the teenager begins hanging out with a whole new social circle, this may indicate drug use. A teen who uses drugs associates himself with other teenagers who do the same. The teen starts to distance himself from his sober friends. When your teen begins spending a lot of time with mysterious new friends and is reluctant to talk about his former friends, it could be that he has started using drugs.
When to Get Help
If you suspect your teenager of substance use, take him to the doctor immediately. If he doesn't want to get help for his drug use problem, healing and treatment can't take place. You can make an intervention so as to share your feelings on drug use or take him for group counseling. Treatment options for teens usually involve relapse prevention, twelve step programs, and individual drug counseling. If left untreated, substance use gets worse over time. It is important to note that a small talk can be the one thing that saves your teen from becoming fully addicted.
Find Top Treatment Facilities Near You
Detoxification
Inpatient / Residential
Private / Executive
Therapeutic Counseling
Effective Results
Call Us Today!
Speak with a Certified Treatment Assesment Counselor who can go over all your treatment options and help you find the right treatment program that fits your needs.
drug-rehabs.org
1-877-893-8276
Discuss Treatment Options!
Our Counselors are available 24 hours a day, 7 days a week to discuss your treatment needs and help you find the right treatment solution.
Call Us Today!
drug-rehabs.org
1-877-893-8276