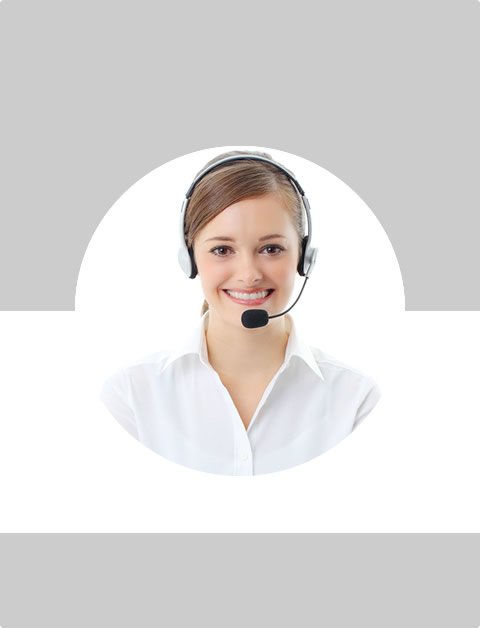 Don't Know What To Do?
Call Now to speak with a Certified Treatment Assesment Counselor who will guide you every step of the way.
This is a free service 100% Confidential
1-877-893-8276
Signs And Symptoms Of Oxycontin Abuse
Oxycontin is a prescription drug and its main ingredient is oxycodone. This prescription medication is a powerful pain reliever administered to ease both severe and modest pain. The drug mimic natural compounds that are found naturally in opium. Side effects of this drug are similar to those of other opium-based drugs like codeine or morphine. The medication is meant for terminal cancer patients as well as those in severe pain. However, this prescription medication is very highly abused. People who abuse the drug might develop resistance after some time, which calls for one to take much higher doses to achieve the desired results. Withdrawal symptoms are common among people who abuse Oxycontin in an attempt to stop or when they skip a dose. Understanding the signs and symptoms of Oxycontin abuse is important because the drug is highly abused.
OxyContin Addiction
It is rare for people to intentionally set out to start abusing Oxycontin. Mostly, a person has a condition that requires the prescription of the drug. With continued use, one develops tolerance to the drug calling for increased intake to get the results, causing abuse. In general, this drug is given to a person with persistent pain. This drug is quite different from others in the same class in that it has an agent that rapidly releases the drug into the bloodstream. There are a number of signs and symptoms of Oxycontin abuse some of which are discussed below.
OxyContin Abuse Signs and Symptoms
Bone or muscle pain is a common symptom of Oxycontin abuse. When a person is abusing this drug, he may complain of bone or even muscle pain, especially when they are out of medication or when they miss a dose. The user may be weak and could even be unable to perform the daily tasks that were easy for him to complete before. Further muscular symptoms like regular twitching or leg movement could also be a sign that a person is abusing Oxycontin.
Another sign of Oxycontin abuse is dizziness. When one takes this drug in large amounts, he might suffer decreased blood pressure and heart speed. Dizziness, lightheadedness, coma or fainting are additional signs that might result from these alterations. A person who is abusing this drug could also have stomach problems. When the abuser is out of medication, he might develop signs like nausea, vomiting or constipation. Headache and dry mouth are also common symptoms among people who abuse Oxycontin.
People who abuse Oxycontin are also likely to have skin changes. According to research, addicts may sometimes experience arbitrary cold flashes or grow goose bumps on the skin. These signs are suffered even when the addict is in warm environments. Their hands may be strangely sweaty, clammy and cold. Another sign and symptom of Oxycontin abuse is insomnia. This is a persistent condition that causes inability to sleep. People who abuse Oxycontin might complain of continued tiredness and being unable or unwilling to sleep.
Behavioral changes are also evident among people who abuse Oxycontin. Some users tend to be depressed and easily irritable, especially when they are out of medication. These symptoms can have a negative effect on the education, social relationships and occupation of the user. This not only affects the drug user but also his family and friends.
People who abuse Oxycontin are also seen to have breathing problems. A person who is abusing this drug may experience breathing issues. One may realize a decrease in the total number of breaths they take each minute. In some users, breathing might be shallow or strenuous. Such users might have a big problem performing physical activities like walking up the stairs or running. In severe abuse cases, the user might suffer respiratory arrest.
People who abuse Oxycontin suffer more severe signs and symptoms when they can no longer get the drug or decide to quit the abuse by themselves. When one stops Oxycontin intake abruptly, he suffers withdrawal symptoms, which are very severe in some cases. The user tends to experience excessive yawning, agitation, chills, sweating and anxiety, at the lowest level. When the abuse has been intense, withdrawal symptoms are likely to be much more severe. Once the signs and symptoms of Oxycontin abuse are clear, it is wise to seek help. With a good treatment center, recovery can be achieved.
Find Top Treatment Facilities Near You
Detoxification
Inpatient / Residential
Private / Executive
Therapeutic Counseling
Effective Results
Call Us Today!
Speak with a Certified Treatment Assesment Counselor who can go over all your treatment options and help you find the right treatment program that fits your needs.
drug-rehabs.org
1-877-893-8276
Discuss Treatment Options!
Our Counselors are available 24 hours a day, 7 days a week to discuss your treatment needs and help you find the right treatment solution.
Call Us Today!
drug-rehabs.org
1-877-893-8276