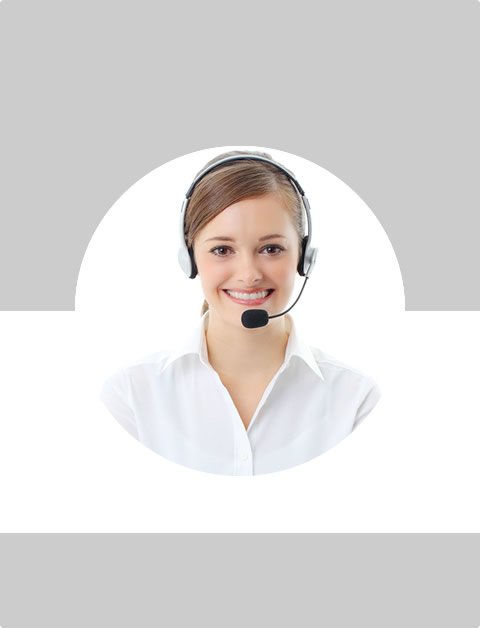 Don't Know What To Do?
Call Now to speak with a Certified Treatment Assesment Counselor who will guide you every step of the way.
This is a free service 100% Confidential
1-877-893-8276
Meth- Childrens Rate and the Effects of Exposure
Most, if not all, of the children present at methamphetamine laboratories are exposed to dangerous chemicals including precursor chemicals, reagents used to convert precursor chemicals into methamphetamine, solvents, and the drug itself. The number of children present at seized methamphetamine laboratory sites increased from 950 in 1999 to 2,028 in 2001, according to the Drug Enforcement Administration (DEA) El Paso Intelligence Center (EPIC) National Clandestine Laboratory Seizure System as of May 15, 2002. In 2001 approximately 35 percent (700) of the 2,028 children found at methamphetamine laboratory sites tested positive for toxic levels of chemicals in their bodies. (See Table 1.) In 2001 the states reporting the highest number of children present at methamphetamine laboratories were California (503), Washington (326), Oregon (241), and Missouri (161). These figures are recognized as underreported because many states do not keep records on children present at laboratory sites or medically evaluate them for the presence of drugs or chemicals.
Table 1- Children at Methamphetamine Laboratories
| ? | Present at Seized Laboratories | Tested Positive for Toxic Levels of Chemicals |
| --- | --- | --- |
| 1999 | ?? 950 | 150 |
| 2000 | 1,748 | 340 |
| 2001 | 2,028 | 700 |
Source: DEA EPIC National Clandestine Laboratory Seizure System?
Effects of Meth Exposure
Chemicals used in methamphetamine production are extremely hazardous (see Table 2). The risk of exposure to toxic chemicals at laboratory sites may be much greater for children than for adults. Young children, unlike adults, engage in behavior that can lead to increased incidents of exposure such as placing their hands and objects in their mouths and playing on floors, tabletops, and countertops or outdoors in the dirt. Producers who operate laboratories in or near residences often produce methamphetamine using common household items including kitchen utensils, dishes, appliances, sheets, and other linens. These items may become contaminated and then fall into the hands of unsuspecting children. Toxic chemicals also frequently are discarded outdoors near areas where children play. For example, in April 2002 a methamphetamine laboratory was discovered in the bedroom of a 1-year-old child in Deville, Louisiana. According to officers from the Deville Police Department, the child was found moving about the home in a walker at the time of the raid. The infant's parents were charged with multiple drug-related crimes as well as child desertion, which includes negligent exposure of a child younger than 10 to dangerous or hazardous situations. Local authorities took custody of the child.
Table 2- Hazardous Chemicals Used in Methamphetamine Production
| Chemical | Hazards |
| --- | --- |
| Pseudoephedrine | Ingestion of doses greater than 240 mg. causes hypertension, arrhythmia, anxiety, dizziness, and vomiting. Ingestion of doses greater than 600 mg. can lead to renal failure and seizures. |
| Acetone/Ethyl Alcohol | Extremely flammable, posing a fire risk in and around the laboratory. Inhalation or ingestion of these solvents causes severe gastric irritation, narcosis, or coma. |
| Freon | Inhalation can cause sudden cardiac death or severe lung damage. It is corrosive if ingested. |
| Anhydrous Ammonia | A colorless gas with a pungent, suffocating odor. Inhalation causes edema of the respiratory tract and asphyxia. Contact with vapors damages eyes and mucous membranes. |
| Red Phosphorus | May explode on contact or friction. Ignites if heated above 260oF. Vapor from ignited phosphorus severely irritates the nose, throat, lungs, and eyes. |
| Hypophosphorus Acid | Extremely dangerous substitute for Red Phosphorus. If overheated, deadly phosphine gas is released. Poses a serious fire and explosion hazard. |
| Lithium Metal | Extremely caustic to all body tissues. Reacts violently with water and poses a fire or explosion hazard. |
| Hydriodic Acid | A corrosive acid with vapors that are irritating to the respiratory system, eyes, and skin. If ingested, causes severe internal irritation and damage that may cause death. |
| Iodine Crystals | Gives off vapor that is irritating to respiratory system and eyes. Solid form irritates the eyes and may burn skin. If ingested, it will cause severe internal damage. |
| Phenylpropanolamine | Ingestion of doses greater than 75 mg. causes hypertension, arrhythmia, anxiety, and dizziness. Quantities greater than 300 mg. can lead to renal failure, seizures, stroke, and death. |
?Source: DEA Office of Diversion Control.
The physical effects resulting from exposure to the toxic chemicals present at methamphetamine laboratories vary based on the manner in which the chemicals are introduced into the body. Children at methamphetamine laboratories may absorb chemicals into their bodies via ingestion, inhalation, skin contact, or accidental injection.
Although exposure most frequently results from inhalation or through contact with the skin, ingestion poses the greatest risk to a child's health. Children may ingest toxic chemicals by eating or drinking contaminated food or beverages--which may be prepared using the same kitchen utensils and appliances used for methamphetamine production--or by placing a contaminated object into their mouths. Children also have consumed various forms of methamphetamine. Ingesting toxic chemicals or methamphetamine may result in potentially fatal poisoning, internal chemical burns, damage to organ function and development, and harm and inhibition to neurological and immunologic development and functioning.?
Long-Term Risks to Children
A child's developing brain and other organs are more susceptible to damage at specific maturational levels, and children may be less able to process and eliminate chemicals than adults. A child exposed to toxic chemicals may develop acute or chronic diseases such as cancer and organ damage. In addition, children who have lived in a home where methamphetamine was produced often exhibit emotional and behavioral problems that may persist indefinitely.

Source: Drug Endangered Children Program.
Inhaling chemical vapors and gases resulting from the methamphetamine production process causes shortness of breath, cough, and chest pain. Exposure to these vapors and gases may also cause intoxication, dizziness, nausea, disorientation, lack of coordination, pulmonary edema, chemical pneumonitis, and other serious respiratory problems when absorbed into the body through the lungs.
The chemicals used to produce methamphetamine may cause serious burns if they come into contact with the skin. Chemicals often are spilled onto surfaces within the household where methamphetamine laboratories are operating, and sometimes the chemicals are spilled directly onto children present in these areas.
Many methamphetamine producers also abuse the drug, sometimes via injection. This increases the risk of a child's being injected accidentally with methamphetamine or other drugs when needles and drug paraphernalia are left within a child's reach. Contact with contaminated needles also can expose children to infectious diseases such as HIV and hepatitis.
Children at methamphetamine laboratories are at risk for other injuries as well. Some chemicals used in methamphetamine production are highly volatile and may ignite or explode if mixed or stored improperly. For example, in February 2001 Catoosa County, Georgia, authorities responded to a fire and explosion in a home. An 11-month-old infant was rushed to the hospital in critical condition with burns and other injuries. The infant passed away after several months. The parents, who were fugitives, were captured in July 2001 while attempting to purchase precursor chemicals.
Find Top Treatment Facilities Near You
Detoxification
Inpatient / Residential
Private / Executive
Therapeutic Counseling
Effective Results
Call Us Today!
Speak with a Certified Treatment Assesment Counselor who can go over all your treatment options and help you find the right treatment program that fits your needs.
drug-rehabs.org
1-877-893-8276
Discuss Treatment Options!
Our Counselors are available 24 hours a day, 7 days a week to discuss your treatment needs and help you find the right treatment solution.
Call Us Today!
drug-rehabs.org
1-877-893-8276