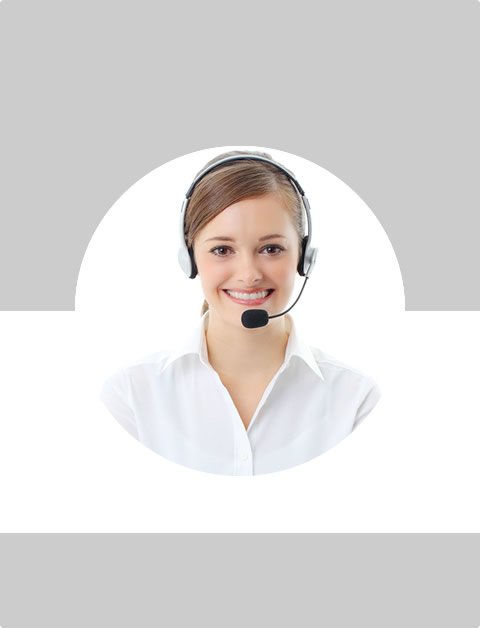 Don't Know What To Do?
Call Now to speak with a Certified Treatment Assesment Counselor who will guide you every step of the way.
This is a free service 100% Confidential
1-877-893-8276
Prescription Drug Abuse and Youth
Prescription drugs, a category of psychotherapeutics that comprises prescription-type pain relievers, tranquilizers, stimulants, and sedatives, are among the substances most commonly abused by young people in the United States. Prescription drugs are readily available and can easily be obtained by teenagers who abuse these drugs to experience a variety of desired effects. Often these young people are unaware of the serious health risks involved in abusing prescription drugs. Increasingly younger adolescents obtain prescription drugs from classmates, friends, and family members, or they steal the drugs from school medicine dispensaries and from people for whom the drug had been legitimately prescribed.?
Table 1. Prescription Drugs Frequently Abused by Young People
| Drug Type | Common Brand Names | Prescribed For | Physiological Effects | Adverse Effects |
| --- | --- | --- | --- | --- |
| Opioids/pain relievers | Dilaudid, Lorcet, Lortab, OxyContin, Percocet, Percodan, Tylox, Vicodin | Pain, cough, diarrhea | Affects brain region that mediates pleasure resulting in euphoria | Life-threatening respiratory depression |
| Depressants (benzodiazepines, tranquilizers, barbiturates, sedatives) | Valium, Xanax | Anxiety, sleep disorders | Slows down brain activity resulting in a drowsy or calming effect | Seizures, respiratory depression, decreased heart rate |
| Stimulants | Adderall, Concerta, Ritalin | Narcolepsy, attention deficit/hyperactivity disorder, obesity | Enhances brain activity resulting in an increase in alertness, attention, and energy | High body temperature, irregular heart rate, cardiovascular system failure, fatal seizures, hostility or feelings of paranoia |
Source: National Institute on Drug Abuse.
Prescription Drug Abuse Among Young People
In the United States young people frequently abuse prescription drugs; the only illicit drug that is abused more frequently is marijuana. According to the 2000 National Household Survey on Drug Abuse (NHSDA), 10.9 percent of 12- to 17-year-olds reported nonmedical use of any psychotherapeutic at least once during their lifetime compared with 18.3 percent who reported having abused marijuana. (See Table 2.) These figures changed little from the previous year when 10.9 percent reported abusing a psychotherapeutic and 18.7 percent reported abusing marijuana. (The abuse of psychotherapeutics as reported by NHSDA denotes the nonmedical use of psychotherapeutics, a category that comprises prescription-type pain relievers, tranquilizers, stimulants, and sedatives.)?
Table 2. Nonmedical Use of Psychotherapeutics Among 12- to 17-Year-Olds, 1999-2000
?
Lifetime
Past Year
Past Month
?
1999
2000
1999
2000
1999
2000
Any Psychotherapeutic*
10.9
10.9
7.1
7.1
2.9
3.0
Pain Relievers
8.2
8.4
5.5
5.4
2.1
2.3
Tranquilizers
2.5
2.5
1.6
1.6
0.5
0.5
Sedatives
0.8
0.8
0.5
0.5
0.2
0.2
Stimulants**
3.9
4.0
2.1
2.4
0.7
0.8
Source: U.S. Department of Health and Human Services, Substance Abuse and Mental Health Services Administration, NHSDA.
*Denotes the nonmedical use of any prescription-type pain reliever, tranquilizer, stimulant, or sedative; does not include over-the-counter drugs.
**Includes methamphetamine.
?Prescription drugs, which are widely available and easy to obtain, provide young people with an easily accessible, inexpensive means of altering their mental and physical state. Abusers may experience a heightened sense of pleasure, euphoria, drowsiness, increased energy, or various other effects depending upon the drugs they abuse. Young people who abuse prescription drugs put themselves at risk of experiencing dangerous side effects. Prescription drugs--when taken as prescribed by a physician--successfully treat a variety of mental or physical conditions. However, when abused, these drugs can alter the brain's activity and lead to debilitating or life-threatening health problems and result in physical or psychological dependence.?
Find Top Treatment Facilities Near You
Detoxification
Inpatient / Residential
Private / Executive
Therapeutic Counseling
Effective Results
Call Us Today!
Speak with a Certified Treatment Assesment Counselor who can go over all your treatment options and help you find the right treatment program that fits your needs.
drug-rehabs.org
1-877-893-8276
Discuss Treatment Options!
Our Counselors are available 24 hours a day, 7 days a week to discuss your treatment needs and help you find the right treatment solution.
Call Us Today!
drug-rehabs.org
1-877-893-8276