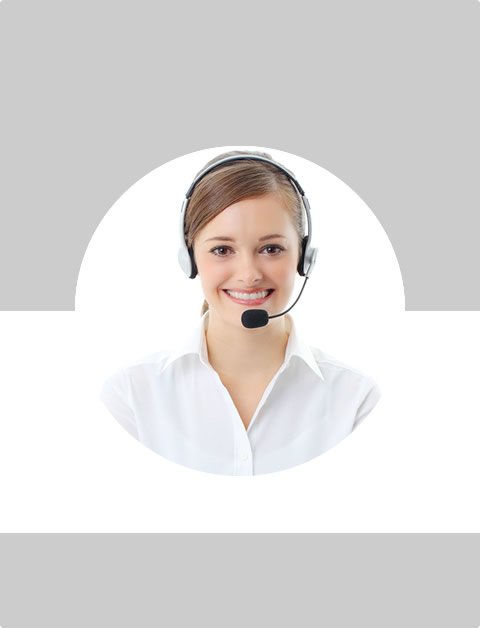 Don't Know What To Do?
Call Now to speak with a Certified Treatment Assesment Counselor who will guide you every step of the way.
This is a free service 100% Confidential
1-877-893-8276
Methadone Side Effects
Methadone is a narcotic pain relieverthat is similar to morphine. Methadone is usually used to treat withdrawal symptoms experienced by hard drug addicts i.e. heroin addicts. Methadone is also used to relieve pain in drug addiction maintenance and detoxification programs.
Methadone side effects
It is important to note that some methadone side effects may not be known or reported. If you experience any side effect that is not included below, consult your doctor for medical advice. You can also report this new side effect to relevant medical bodies i.e FDA.
Methadone consumer side effects
These side effects apply to methadone forms i.e. oral solution, oral concentrate and oral tablet. You must seek medical attention if you experience any of the following allergic reactions when taking methadone; difficulty breathing, hives, throat swelling, lip throat swelling, tongue throat swelling and/or face swelling.
You must call your doctor immediately if you experience any of this serious side effects; confusion, hallucination, shallow breathing, chest pain, fainting, dizziness, pounding heartbeat, light-headedness, trouble breathing or fainting.
Less serious/mild methadone side effects include; nervousness, restlessness, anxiety, insomnia, drowsiness or feeling weak, nausea, dry mouth, vomiting, constipation, diarrhea, loss of appetite, impotence, decreased sex drive or difficulty having orgasm.
As mentioned above, not all consumer side effects are mentioned above. If you experience any new side effects, do not hesitate to inform your doctor.
Methadone side effects for healthcare professionals
These side effects apply to the following methadone forms i.e. compounding powder, oral concentrate, injectable solution, oral solution, oral tablet dispersible and oral tablet.
Nervous system side effects
Neurologic side effects caused by methadone are very rare. They include choreic movements and tardive dyskinesia. Methadone nervous system side effects include; confusion, agitation, disorientation, insomnia or sleepiness, dysphoria, seizures, euphoria and dizziness.
Cardiovascular side effects
Methadone also has cardiovascular side effects. The most common cardiovascular side effects include; hypotension, arrhythmias, bigeminal rhythms, bradycardia, cardiomyopathy, extrasystoles, flushing, ECG abnormalities, heart failure, phlebitis, palpitations, QT interval prolongation, T-wave inversion, syncope, tachycardia, edema, ventricular fibrillation and ventricular tachycardia. In rare cases, it is possible for methadone patients to suffer from cardiac arrest.
Gastrointestinal side effects
Methadone has a number of gastrointestinal side effects. For instance, methadone patients usually suffer from sphincter of Oddi contraction which increases intrabiliary pressure. Sphincter of Oddi contraction is also known to worsen instead of relieving biliary colic. Common gastrointestinal side effects of methadone include; abdominal pain, constipation, biliary tract spasm, glossitis, dry mouth and appetite abnormalities.
Other methadone side effects
Other common methadone effects include; increased sweating which is common in patients who use methadone for a prolonged period of time. Hypersensitivity is also another methadone side effect although rare examples of hypersensitivity reactions caused by methadone include; edema, rash and pruritus.
Methadone also has psychiatric side effects. For instance, there are studies indicating that methadone maintenance therapy can cause organic mood syndrome. Other psychiatric side effects include psychological dependence and obsessive compulsiveness. Many patients under methadone therapy have developed these side effects as symptoms caused by methadone tapering.
Methadone endocrine side effects include; (TBG) thyroxine binding/globulin stimulation, that results in an increase TBG. There is however no change in free T3/T4. Another endocrine methadone side effect is hyperprolactinemia which according to many studies has been closely associated with methadone therapy.
Genitourinary side effects caused by methadone include antidiuretic effect, amenorrhea, reduced libido, impotency, urinary retention and urinary hesitancy. Methadone also has respiratory side effects which include respiratory depression, pulmonary edema and blunted response towards hypercarbia.
Renal methadone side effects are also important. There have been cases of rhabdomyolysis and acute renal failure reported after ingestion of methadone in large doses. These side effects are however rare. Other rare methadone side effects are hematologic side effects. These side effects include; mild lymphocytosis, increased serum protein, increased albumin and increased globulin.
Other important but rare methadone effects include metabolic and ocular methadone side effects. Metabolic side effects of methadone that have been reported include; hypokalemia, weigh gain and hypomagnesemia. Ocular side effects include; visual disturbances. Other general methadone side effects include edema, asthenia and headache.
In summary, the above methadone side effects include common and rare side effects. It is however important to note that not all methadone side effects are included above.
Find Top Treatment Facilities Near You
Detoxification
Inpatient / Residential
Private / Executive
Therapeutic Counseling
Effective Results
Call Us Today!
Speak with a Certified Treatment Assesment Counselor who can go over all your treatment options and help you find the right treatment program that fits your needs.
drug-rehabs.org
1-877-893-8276
Discuss Treatment Options!
Our Counselors are available 24 hours a day, 7 days a week to discuss your treatment needs and help you find the right treatment solution.
Call Us Today!
drug-rehabs.org
1-877-893-8276