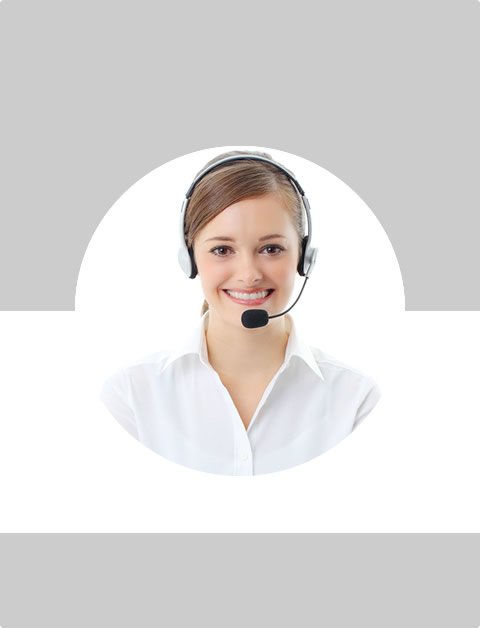 Don't Know What To Do?
Call Now to speak with a Certified Treatment Assesment Counselor who will guide you every step of the way.
This is a free service 100% Confidential
1-877-893-8276
Meth- Scope And Severity
Methamphetamine is a very dangerous drug. It is also very addictive. One of the reasons why meth use is so widespread today is because meth can be manufactured using readily available chemicals. Meth chemicals are readily available in countries such as Mexico. They are then trafficked to countries such as the US where meth chemicals are under strict and tight control. Meth use is also widespread because making meth is easy. There is a lot of information readily available online on how to make the drug. Meth also has a street value of approximately $6,000 per kilogram. This makes meth production very lucrative business.
Meth Problem Increasing
Meth has been a problem in the US for many decades. Meth use however became a national problem in the 1990s. There have been very many studies over the years on meth use. Some of the first studies carried out on meth use i.e. 1998 survey on household drug abuse indicated that over 4.7 million Americans at the time (1998) had already tried methamphetamine at least once in their lifetime. When the same survey was carried out again in 2000, it showed that meth users had grown by almost double to 8.8 million.
Drug Abuse Warning Network- DAWN
Other survey networks i.e. DAWN (Drug Abuse Warning Network) involved in collecting drug related information showed that meth related hospital visits tripled between years 1991 and 1994. This just shows how meth use increased drastically in the 1990s. Between years 1993 and 1999, meth addicts represented 5% of all admissions to public drug abuse treatment facilities. As of 1993, the DAWN network indicated that meth use had become concentrated in three states in the west namely; California, Nevada and Oregon. By 1996, the meth treatment rate had increased by 79% in public drug abuse treatment facilities.
Community Epidemiology Work Group- CEWG
Recently, meth is still a popular drug. According to warning networks of researchers i.e. (CEWG) Community Epidemiology Work Group that offers information on drug abuse patterns and nature in major areas in the US, meth use is still a problem. The most affected area is the west in areas such as Honolulu, Seattle, San Diego, Los Angeles and San Francisco. Meth use in the US is also widespread in other areas. Both rural and urban areas in the Midwest and south are affected. In fact, meth use has been reported recently to be a fast growing problem in areas such as metropolitan Atlanta.
National Drug Use And Health Survey- NDUH
Recent survey done i.e. National drug use and health survey indicates that approximately 10.4 million persons aged 12 and above have tried meth at least once in their life. An estimated 1.3 million people have reported using meth over the past year and a total of 512,000 people have reported using meth in the past month. This statistics are shocking.
Monitoring The Future Survey- MTF
Other surveys on meth use i.e. (MTF) Monitoring the future survey targeting drug use among students reported that approximately 4.5% of all high school seniors have used methamphetamine at least once in their lifetimes. The survey indicated that 8th and 10th graders are the worst hit meth users with 3.1 and 4.1% respectively in regards to being fulltime meth users.
Adding It All Up
Most meth surveys show an increase in meth use especially among young adults and adolescents. These survey findings are supported from evidence in treatment programs and emergency departments. According to recent surveys carried out by the DAWN network there has been an increase (greater than 50%) in regards to the number of emergency room visits and drug treatment programs related to meth use.
Treatment admissions for meth abuse have increased drastically over the years as discussed above. What is shocking is the effect this has on the community. Meth is a very dangerous drug known to have very serious side effects to the body. For instance, meth users are prone to organ damage i.e. liver and kidney damage, respiratory problems i.e. collapsing lungs especially users in meth labs e.t.c. Also, meth production is accompanied by a lot of waste production i.e. over 5 pounds of waste for every pound of meth made. This waste ends up in household drainage systems, in dumpsites and in the air causing environmental hazards. As meth use continues to rise, the severity of meth use will continue to be felt. The meth menace has to be contained once and for all to ensure that the community stays safe.
Find Top Treatment Facilities Near You
Detoxification
Inpatient / Residential
Private / Executive
Therapeutic Counseling
Effective Results
Call Us Today!
Speak with a Certified Treatment Assesment Counselor who can go over all your treatment options and help you find the right treatment program that fits your needs.
drug-rehabs.org
1-877-893-8276
Discuss Treatment Options!
Our Counselors are available 24 hours a day, 7 days a week to discuss your treatment needs and help you find the right treatment solution.
Call Us Today!
drug-rehabs.org
1-877-893-8276