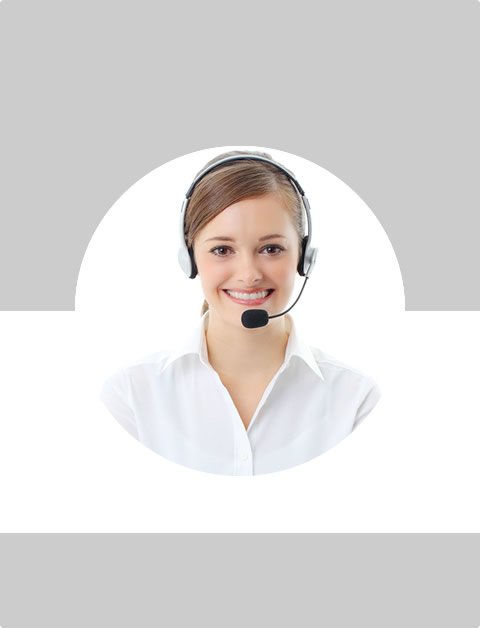 Don't Know What To Do?
Call Now to speak with a Certified Treatment Assesment Counselor who will guide you every step of the way.
This is a free service 100% Confidential
1-877-893-8276
Medical Complications of Heroin Use
Heroin is an opiate substance which is synthesized out of morphine, a natural substance taken out from the seed case of the opium poppy plant. Heroin generally looks like a white or brownish powder or like a black sticky substance, referred to as black tar heroin.
As with many illegal drugs, heroin use includes both short term and long term consequences. Whether injected, smoked or snorted, heroin will start to have an effect on the body's nervous system almost just after it's used.
Medical Complications of heroin use
As with the other drugs, the health complications of heroin can vary based on the individual, consistency of use, quantity of dosage, or earlier medical attributes.
Addiction
Heroin use can result in addiction, a long-term relapsing condition attendant to repetitive drug use which has high potential for producing neurochemical as well as molecular alterations in the brain in addition to instigating behavior changes.
Withdrawal
Withdrawal signs and symptoms are most apparent between twenty four and forty eight hours following the last dosage of heroin and will include restlessness, muscles and bone pain, sleeplessness, diarrhea, nausea or vomiting, cold sensations with goose bumps along with leg movements. Users at times express withdrawal to be similar to a bad case of flu. The signs and symptoms often decrease following a week but there's been studies showing that this symptoms might be prolonged for several months. Heroin users seldom die as a reult of withdrawal.
Cognitive Functioning
Chronic use or misuse of heroin can result in long-lasting and negative impairments on rational functioning. The unwanted effects on brain performance can include a reduction in functioning memory, decision making and episodic memory. Additionally, active heroin addicts might present poor behavioral instinct control, decision making, organizing, verbal performance, and visual spatial analysis.
Injecting-Related complications
Injecting is an especially prevalent route of administration amongst heroin users. This is really a problem due to the fact chemicals in street heroin might not break down readily. As an outcome, injecting heroin can bring about the blocking of blood vessels which lead to the liver, kidneys, brain and the lungs.
Collapsed veins, abscesses and cellulitis are common complications amongst chronic heroin injection users. Within Arizona, the majority of heroin used is often a black sticky form of the drug known as black tar heroin. This type of the drug could be especially bothersome since it is less processed and less expensive compared to white powdered heroin and it is often combined with various adulterants including dextrose, burnt cornstarch, coffee, and occasionally dirt. As a consequence of the blending process, microbial spores could get into to the last product.
Additionally, due to the fact black tar heroin mostly is injected, repetitive IV shots could result in vascular sclerosis and cause the injectors to insert subcutaneously or intramuscularly. As an effect, a number of bacterial infections collctively known as necrotizing fasciitis can build and turn fatal.
Smoking-Related complications
Some short-term effects related to heroin smoking or inhaling heroin vapors can sometimes include leuko-encephalopathy, decreased lung function, difficulty in breathing and also status asthmaticus.
Pulmonary complications
Poor overall health of the heroin users as well as the depressing side effects heroin brings about on respiration are adding factors to lung complications such as different forms of pneumonia.
Immune System
Recent research has documented that peripheral immuno-modulatory functions are affected by opiates. Exogenous opiates, like heroin, have a tendency to suppress various immune functions. The suppression of the defense mechanisms together with very poor nutritionary status, intravenous substance use as well as unsanitary houses can bring about cutaneous and wide spread infections frequently noticed among heroin users.
Infections
Along with cellulitis and abscesses, endocarditis is additionally documented in injections drug users abusing heroin. Endocarditis mainly shows up in the right side, frequently involving the lungs.
Infections of the Liver
The hazards for acquiring hepatitis A, hepatatis B and hepatatis are greater in those heroin users who seem to administer this drug intravenously. Usually, hepatitis B and hepatatis C might occur due to sharing of infected drug injecting devices. Hepatitis A, that is normally transmitted within the common population through the usual fecal-oral route, can be transmitted between heroin users because of bad hygiene in preparing the drug.
Blood borne viral infections
HIV is also a significant concern, especially amongst injection drug users. Sharing of needles, as well as other injecting devices and a rise in high risk sexual conducts for instance prostitution, play a role in the transmitting of HIV.
Find Top Treatment Facilities Near You
Detoxification
Inpatient / Residential
Private / Executive
Therapeutic Counseling
Effective Results
Call Us Today!
Speak with a Certified Treatment Assesment Counselor who can go over all your treatment options and help you find the right treatment program that fits your needs.
drug-rehabs.org
1-877-893-8276
Discuss Treatment Options!
Our Counselors are available 24 hours a day, 7 days a week to discuss your treatment needs and help you find the right treatment solution.
Call Us Today!
drug-rehabs.org
1-877-893-8276