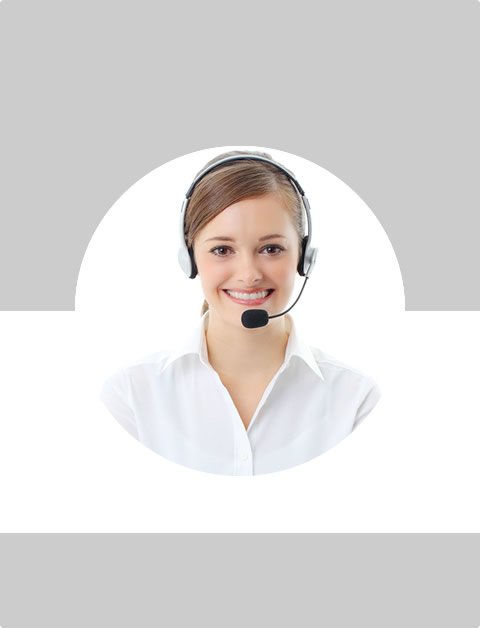 Don't Know What To Do?
Call Now to speak with a Certified Treatment Assesment Counselor who will guide you every step of the way.
This is a free service 100% Confidential
1-877-893-8276
All you need to know about Ketamine drug testing.
As with testing for any other drug, there are specific procedures Ketamine drug testing. However, Ketamine testing isn't part of standard/advanced drug tests simply because it's difficult to detect in the human body. Ketamine is commonly used to induce general anesthesia in both animal and human medicine. As a drug that suppresses awareness of nervous response, Ketamine effectively shuts the brain off from the rest of the body. This results in a dream like psychedelic state in non-knockout doses, and some users report feelings of interactions with surreal forces and beings while under its influence.
What is Ketamine?
Ketamine is a commonly abused drug simply because it is so cheap and easily available. Any veterinarian will have it and it's pretty easy to obtain for anyone who knows where to look. Ketamine is also fairly easy to ingest and Ketamine drug testing isn't common, so authorities won't suspect abuse until an user exhibits obviously drugged behavior that points to heavy Ketamine use. Ketamine is ingested in many ways, but the most common methods so far are intramuscular injections and swallowing as a liquid. Both methods are equally dangerous and the risk of overdosing is pretty high. However, most users manage to remain within safe dosage limits because they pass out well before they're able to administer a lethal dose to themselves.
Types of Tests
Users are sometimes made to undergo compulsory Ketamine drug testing using two routes. Blood tests and Urine tests. Ketamine usage is pretty much illegal all over the world unless it's being administered for purposes of anesthesia or prescribed by a certified medical doctor to treat specific medical conditions. You can expect to go through Ketamine testing if you show up at the hospital with accidental overdosing, or if you're arrested for possession of the drug or recreational use. Ketamine shows up in your blood whichever way you ingested it. It helps if you're aware of this before ingesting the drug under unsafe circumstances.
It is also highly illegal in most parts of the world to drive under the influence of any drug that impairs your sensory and motor skills. Ketamine does both and though it doesn't show up in standard drug tests, it can be detected by authorities using special tests if they suspect Ketamine abuse based on paraphernalia or behavior. As of now, Ketamine drug testing isn't included in the SAMHSA-5 standard testing method or even in advanced drug tests available across the world. Ketamine usage can go undetected unless in cases of homicide or felonies where autopsies and intensive blood testing become mandatory.
Ketamine Detection
The only way Ketamine use can be detected is by studying the levels of "Norketamine" in the blood and urine. This test is a specific test for Ketamine and is only done in special cases where abuse is highly suspected. The breakdown drug, Norketamine is detectable in the blood and urine of users for up to 7-14 days depending on dosage and frequency of use. In some cases involving regular users, Norketamine can be detected using Ketamine drug testing for a lot more time beyond the 7-14 day period.
Once you undergo Ketamine drug testing and abuse is established without doubt, you will undoubtedly be charged with possession, drug abuse or both unless you have a valid prescription to be using the drug. Even if you do have a valid prescription and were caught doing something prohibited under the influence of the drug, like driving for instance, the penalties can be particularly harsh, especially in cases of vehicular homicide even without intent. If you're using the drug for therapeutic effects, it's safer to use it while under the supervision or care of someone close to you.
Though current standard drug testing and advanced drug testing do not test you for Ketamine, that is no excuse to abuse the drug. Most users of Ketamine think they can get away with anything as long as standard screening tests don't prove it. The problem is, Ketamine abuse leads to the same potentially fatal consequences as any other drug if abused. This alone is enough reason for users to be responsible and stay away from a drug that can cause so much harm if used unchecked. Ketamine drug testing is more widely available these days and in many cases authorities may pursue additional testing if the standard tests show up negative and there is enough suspicion left to continue testing.
Find Top Treatment Facilities Near You
Detoxification
Inpatient / Residential
Private / Executive
Therapeutic Counseling
Effective Results
Call Us Today!
Speak with a Certified Treatment Assesment Counselor who can go over all your treatment options and help you find the right treatment program that fits your needs.
drug-rehabs.org
1-877-893-8276
Discuss Treatment Options!
Our Counselors are available 24 hours a day, 7 days a week to discuss your treatment needs and help you find the right treatment solution.
Call Us Today!
drug-rehabs.org
1-877-893-8276