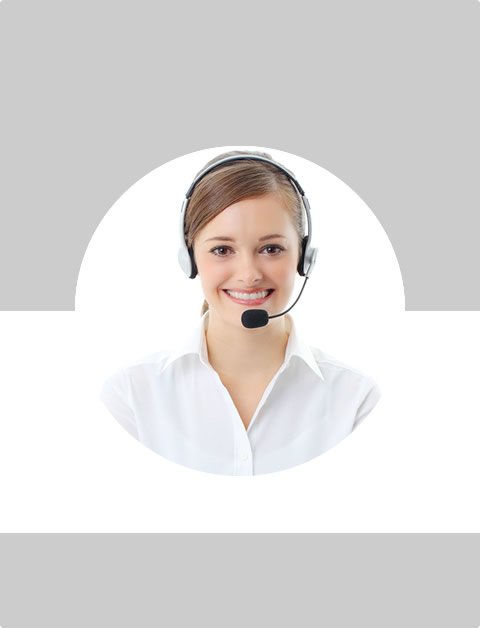 Don't Know What To Do?
Call Now to speak with a Certified Treatment Assesment Counselor who will guide you every step of the way.
This is a free service 100% Confidential
1-877-893-8276
A Closer Look At Heroin Users And HIV-AIDS
Heroin is known as one of the most addictive and most dangerous drugs at the moment. It is one of the most-spread drugs worldwide, and it is illegal in many countries all around the world. For this reasons, patients with HIV/AIDS who use heroin are at high risk, given the fact that the drug can interfere with the antiretroviral drugs. In this article you will find detailed information about heroin users and HIV-AIDS.
Sharing Needles
Heroin users are also at high risk of contracting the virus, as dirty needles that are used by two or more individuals are one of the main causes of HIV infection. Sharing needles is part of the risky behaviours, along with unsafe sex. Many heroin users (especially those who are homeless) share needles with other users, unaware of the health implications of this practice. Even though needles do not have visible traces of blood on them, blood can still be present inside the needle or inside the syringe. Only a small amount of blood is needed to infect a person with viruses like HIV or Hepatitis C.
Chronic drug abuse can and will eventually lead to serious consequences due to a person engaging in various risky behaviors in order to use IV heroin. Heroin is highly addictive, and this is what determines heroin users to compulsively use the for various purposes. For instance, if a person tries to quit using heroin, he or she will soon experience withdrawal symptoms. These particular symptoms are so difficult to resist that the user would do anything to get the daily dose of heroin, even share needles with another person.
Those who are addicted to heroin experience numerous health complications in the long run, and they also expose themselves to a wide variety of potentially fatal diseases. The HIV virus is only one of the dangers heroin users expose themselves at whenever they share needles with other people. All that is needed to become infected with HIV is an infected hypodermic needle that has small traces of blood on it, or inside the syringe.
Many users cannot afford purchasing sterile needles every time they need to inject the drug, and this is why they often share them or bleach them. Bleaching the needles properly can indeed clean the virus, but if not done properly, the HIV virus is strong enough to resist bleaching. As a matter of fact, HIV can survive in a syringe up to 4 weeks, and it can infect those who use it within this time period. Bleaching is not 100% safe when it comes to removing the virus, this is why it is highly recommended to use a new syringe for every dose (or at least use your own syringe and never share it).
Approximately 15% of the new HIV infections occur among those who use IV drugs and share needles. In addition to increasing the number of HIV infections, heroin users who already have HIV or AIDS can damage their immune system even more if they use this drug. Heroin, just like cocaine and all the other street drugs, have a devastating impact on one's immune system and they also lover the number of CD4 cells, which are essential for fighting infections and viruses. In other words, heroin can trigger the early onset of AIDS and this will eventually lead to the death of the patient.
Heroin Weakens the Immune System
Another aspect that makes heroin very risky for those who suffer from HIV/AIDS is that it can interfere with the ARVs. Currently, there are only a few antiretroviral drugs available on the market who can efficiently keep the HIV virus under control. If the efficiency of these drugs is affected by intravenous heroin, the virus will multiply at a faster pace, therefore resulting in the early onset of AIDS. This not only weakens the patient's immune system, but also makes the patient prone to developing opportunistic infections which can turn out to be fatal, if the immune system is compromised.
Conclusion
Having said that, it must be mentioned that HIV/AIDS is a disease that can be easily prevented by avoiding the risky behaviour mentioned above. For this reason, many organizations distribute free condoms and syringes, in order to lower the number of HIV infections. There are more than 30 million people living with HIV/AIDS worldwide, and tens of thousands have acquired the disease by sharing needles with other heroin users.
Providing access to clean, sterile needles would significantly decrease the number of new HIV infections among injection drug users (IDU).
Find Top Treatment Facilities Near You
Detoxification
Inpatient / Residential
Private / Executive
Therapeutic Counseling
Effective Results
Call Us Today!
Speak with a Certified Treatment Assesment Counselor who can go over all your treatment options and help you find the right treatment program that fits your needs.
drug-rehabs.org
1-877-893-8276
Discuss Treatment Options!
Our Counselors are available 24 hours a day, 7 days a week to discuss your treatment needs and help you find the right treatment solution.
Call Us Today!
drug-rehabs.org
1-877-893-8276