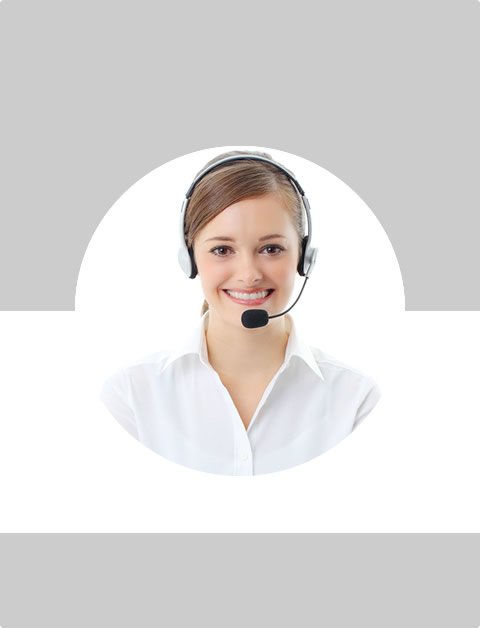 Don't Know What To Do?
Call Now to speak with a Certified Treatment Assesment Counselor who will guide you every step of the way.
This is a free service 100% Confidential
1-877-893-8276
Heart Problems and Cocaine
Cocaine is known to have several adverse effects on the regular functioning of the heart along with other complications that may arrive from overdosing. Cocaine, which is priced higher than other drugs, is a very expensive way of getting high. Due to the high pricing, it is also known as the drugs used by celebrities all over the world. But, like any other drug cocaine use also comes at a heavy price that sometimes you have to pay with your life.
Cocaine is an addictive drug and a large number of cocaine users fall prey to its traps of addiction. While long term use and overdosing on cocaine has long proved to cause severe physiological and psychological complications, new studies reveal that even using the drug one or two times can cause heart ailments.
Cocaine's Adverse Effect on Heart- New Study
A team of researchers from Australia has found that cocaine affects the heart right after its consumption. The study found that compared to non-users, those who chronically use cocaine have an increased chance contracting cardiovascular ailments. The effects of the cocaine remain in the body long after its effects have been worn out.
The researchers found that cocaine users have a 35% more chance of stiffening the heart vessels, increased blood pressure and thickening of the heart walls. These effects can have serious consequences like heart attacks even in young, healthy individuals.
Cocaine use may trigger any of the following ailments in its user.
Heart Attack
Heart Failure
Arrhythmias(Increased heart rate)
Myocarditis(Inflammation of the heart muscle)
Dilated Cardiomyopathy(Heart enlargement)
Endocarditis( Inflammation of the heart lining)
Vascular Thrombosis(clots in blood vessels)
One of the important things to note is that one does not have to be a habitual user to have any of these diseases. Even an onetime user, even if he is healthy and young could fall victim to any of this serious illnesses.
Cocaine usage kills an average of 15000 people in the US alone. The hidden risks of cocaine are not known to many and they believe that an one or two time use would not have any adverse effects. The falling price cocaine recently has attracted many to use the drug.
How Cocaine Affects the Heart
Cocaine affects the heart in two ways. It affects the outflow of the sympathetic nervous output and it also has the effect of an anesthetic. The increased sympathetic tone causes the heart rate to go up substantially. It also causes increased myocardial contractility and blood pressure. All these effects demand more oxygen. But due to the coronary vasoconstriction the oxygen supply decreases. At a certain stage, the oxygen demand overcomes the oxygen supply leading to chest pain and heart attacks.
The effect of cocaine on the heart is directly depended on the dose consumed. While taken along with smoking, cocaine's effects become potentially fatal to even healthy ones.
Why Cocaine is known as a Silent Killer?
Many researches who have conducted studies on cocaine abuse conclude cocaine as a silent killer. A large percentage of cocaine users never realize the adverse effects that the drug has on their bodies. In one study conducted among 30 people, it is found that 80% of them had heart tissue damage and swelling.
But, these seemingly small issues do not turn into any outward symptoms leaving the users completely oblivious of its deadly effects. Not knowing about the ill effects of the fatal drug puts the users at greater risk of heart attacks and sudden deaths. The drug also can cause irreversible damage to the heart without any symptoms.
Other Effects of Cocaine
Cocaine's deadly effectsdo not stop at heart diseases. There are other dangerous and fatal effects hidden behind the drug.
Many cocaine users experience paranoia, irritability and restlessness and anxiety.
It also affects the brain badly by restricting blood flow leading to strokes.
Nose perforation is common among those who like to snort cocaine.
Sinus and lung damage, sometimes permanent is also associated with cocaine use.
One of cocaine's fatal effects is constricting the blood vessels. It decreases blood flow to the intestine causing ulcers and perforation of the intestinal walls.
Kidney failure among cocaine users is not uncommon. People with high blood pressure are more at risk in developing kidney failure.
Find Top Treatment Facilities Near You
Detoxification
Inpatient / Residential
Private / Executive
Therapeutic Counseling
Effective Results
Call Us Today!
Speak with a Certified Treatment Assesment Counselor who can go over all your treatment options and help you find the right treatment program that fits your needs.
drug-rehabs.org
1-877-893-8276
Discuss Treatment Options!
Our Counselors are available 24 hours a day, 7 days a week to discuss your treatment needs and help you find the right treatment solution.
Call Us Today!
drug-rehabs.org
1-877-893-8276