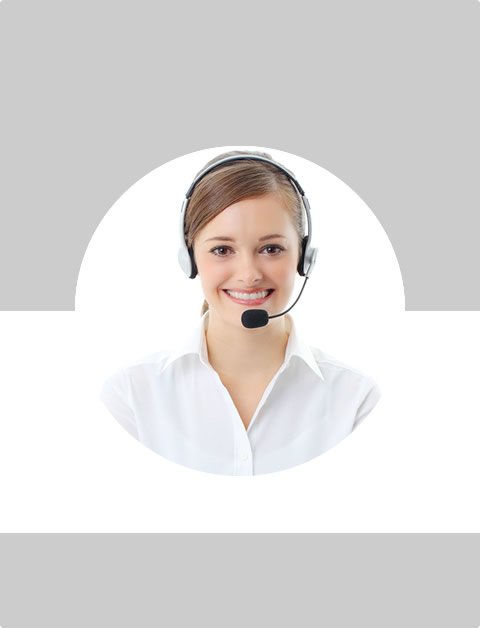 Don't Know What To Do?
Call Now to speak with a Certified Treatment Assesment Counselor who will guide you every step of the way.
This is a free service 100% Confidential
1-877-893-8276
Healthy Choices for Partying
For many people, there is a pervasive culture where parties and other social events go hand in hand with drug and alcohol consumption. It seems as if at every party, people have a few drinks or use drugs to help them relax and socialize. The truth of the matter is that it doesn't have to be this way. There are many ways to party that are much healthier and don't involve drugs or alcohol. Here are just a few ideas to help you host or enjoy a party or evening out without needing drugs or alcohol.
One of the reasons that alcohol or drug use can be so pervasive at parties is that they are "social lubricants" and help people relax and feel like they are having a good time. If you are hosting a party, there are lots of ways to make sure your guests relax and have a fun time without these substances being involved.
Healthy Choices If You're Hosting a Party
1.- Make sure to provide lots of healthy beverage choices- You don't have to limit yourself to the usual soft drinks; there are many non-alcoholic drinks that taste delicious and are also good for you. You can serve your guests frozen "virgin" pina coladas or other "virgin' cocktails like delicious "tropical sunrises" ( juice with a splash of grenadine and lemon-lime soda), non- alcoholic beer or wine or even create an unique signature "mocktail" just for your party!
2.- Make sure there's plenty of good snacks- Good food has a way of really bringing people together and gives them something to talk about. If you offer interesting and healthy food options, your guests may find that they don't even notice that no alcohol has been served.
3.- Plan lots of activities to help break the ice and keep people entertained- Costume or themed parties are always fun, and give people a chance to let their wild side come out. "Murder Mystery" parties can be a lot of fun, and are sure to be a night your guests won't soon forget. There's lots of board games that can be really fun at parties, as can karaoke or a movie marathon.
If you are going to a party and want to have a great time, there's many ways you can have fun and still be healthy and safe. Here a few ideas.
Healthy Choices If You're Attending a Party
1.- Be the designated driver- If you decide before you even leave for the night that you are the designated driver and that others are depending on you to get them home safely, you'll have a huge incentive not to drink or use drugs at the party. Make sure that you bring along some non-alcoholic drinks for yourself, as there may not be any provided. Having your drink in a container with a lid will help to keep others from tampering with it. try and keep your drink with you at all times.
2.- Have responses ready- Some people seem to enjoy pressuring others to drink or use drugs. It's a good idea to have some responses in mind should this happen to you. While It's easy to say that should never allow someone to make you should feel pressured to do something you don't want to do, sometimes it's just easier to give them an excuse so they'll leave you alone. Some good ones are:
"I'm taking medication that doesn't mix with alcohol"
"I'm driving"
"Drugs/alcohol don't do anything for me"
"I have to be up really early tomorrow"
"( if you're young) my mom/dad would kill me if I they found out I was drinking/ had used drugs"
Someone you know was harmed by drug/alcohol abuse, and you don't want to use them
Perhaps the best response of all "I just don't want to drink/ use drugs, now leave me alone"
3.- Choose Your Friends Wisely- If your friends are the kind to pressure you to something you don't want to do when you're out trying to have fun, perhaps it's a good idea to try and make some new friends that you can party with and who won't pressure you.
4.- Enjoy Non-Alcoholic Options- Many bars and clubs offer a good selection of non-alcoholic drink options that are have the added bonus of being cheaper than their alcoholic counterparts.. You can enjoy delicious drinks, save yourself some money, have a great time and in the morning, you won't be left feeling like you got hit by a bus and you'll actually remember the fun you had the night before.
5.- Try Something New- If you find that a typical night of partying for you and your friends always seems wind up involving drugs and alcohol, then why not try and find a new way to party and have fun? There's lots of things you can do as a group that don't involve getting drunk or drug use. A night out at the movies, a "spa day", going to a local sporting event, having a beach party or bonfire, signing up as a group to take a class or just having a house party where no drugs or alcohol will be permitted are all healthy and fun options for you and your friends.
While it may sound cliche, there is much truth to the statement that you don't need drugs or alcohol to party and have a good time. Why not try and enjoy your next party free of them? You might just be surprised at how much more fun you have, and how much better you feel the morning after.
Find Top Treatment Facilities Near You
Detoxification
Inpatient / Residential
Private / Executive
Therapeutic Counseling
Effective Results
Call Us Today!
Speak with a Certified Treatment Assesment Counselor who can go over all your treatment options and help you find the right treatment program that fits your needs.
drug-rehabs.org
1-877-893-8276
Discuss Treatment Options!
Our Counselors are available 24 hours a day, 7 days a week to discuss your treatment needs and help you find the right treatment solution.
Call Us Today!
drug-rehabs.org
1-877-893-8276