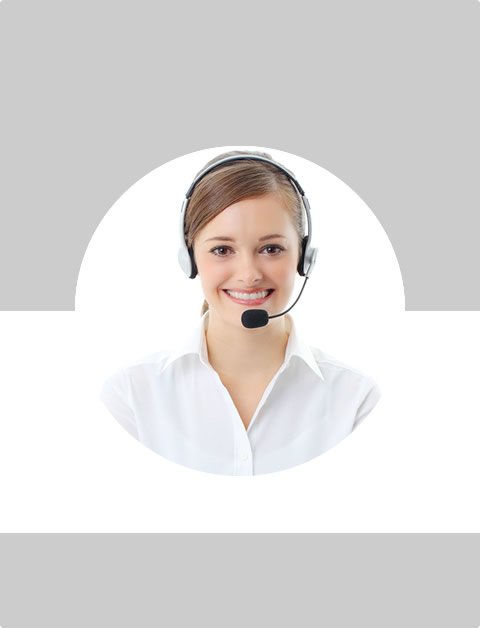 Don't Know What To Do?
Call Now to speak with a Certified Treatment Assesment Counselor who will guide you every step of the way.
This is a free service 100% Confidential
1-877-882-9275
Health Risks of Crystal Meth
Crystal meth is a mix of toxic ingredients such as ephedrine, pseudoephedrine, red phosphorus, lantern fuel and lead acetate. It contains methamphetamine- which is a powerful habit-forming drug. It is a man-made crystal like- flashy and translucent substance, and is often sold at a very low price. It is also called 'tina', 'tweak', 'crank', 'bump' and 'tik'. The most common way of taking crystal meth is to heat it and inhale the noxious fumes that are released when the crystal hits a specific temperature. It can be swallowed, smoked, snorted, injected or inserted anally.
Crystal meth is the latest buzzword in the drug circles and is quite popular among school children. It is also known as the "stay-awake drug that makes you feel awake". People who take meth report feeling of euphoria that is so strong and persistent. In order to get that feeling, they go back using it again and again. It is an extremely addictive drug that can lead to dependence or abuse. Doing crystal once in a while can quickly transform in to addiction or abuse.
Effects of crystal meth
The effects of crystal meth are experienced within few minutes of taking methamphetamine. There is a feeling of intense rush, which is followed by increased energy levels, alertness, confidence, euphoria and wellbeing. These effects are due to the increased secretion of dopamine in the body. Once these initial effects of the drug are worn off, opposite feelings are experienced by the user. This leads to craving for crystal meth.
Health risks of crystal meth
Meth takes a terrible toll when it enters the body. It causes several physical as well as psychological symptoms, when taken for a long time. Serious health problems are noticed even when the user takes high doses of crystal meth for a short duration.
Short-term health problems- People who take high doses of meth experience symptoms like chest pain, heart palpitations and panic attacks. These symptoms can cause terrible effects, if the user is suffering from an existing heart condition. It can also lead to heart attack or death. Other immediate possible effects include increased wakefulness, decreased appetite, increased heart rate and blood pressure, increased respiration rate, hypothermia, nervousness, anxiety, and convulsions.
Long term health risks of crystal meth- Crystal meth can be damaging in several ways. Chronic abuse can lead to several physical and mental symptoms, which go on worsening if the treatment is not started.
Brain- This stimulant drug works on the central nervous system, and in particular affects the dopamine levels in the brain. Long term meth use limits the activity and function of brain cells. This can affect smooth nerve transmission, which can further have an impact on several body functions. This results in improper motor coordination, memory and concentration problems and decreased thinking abilities. Using crystal meth for a long time can cause permanent damage to the brain cells, which can lead to stroke.
Blood vessels- Methamphetamine causes constriction and shrinkage of blood vessels in the body. This can lead to improper supply of blood and oxygen to the tissues and organs. Without adequate blood supply, the skin around the vessels begins to dry and shrivel. The moisture level decreases, which leads to acne outbreak.
Overuse of meth can cause inflammation of the lining of the heart and blood vessels. It can cause irreversible damage to the heart and blood vessels.
Teeth and mouth- Meth can also cause certain oral symptoms, such as blackened or stained teeth, and bleeding or sore gums. As meth is acidic in nature, it can lead to erosion of enamel.
Psychological effects- Long term use of meth can lead to out-of-control rage, anxiety, confusion, mood disturbances and insomnia. Some users may experience hallucinations, obsessive-compulsive behaviour, paronia and other mental issues. The paronia can lead to suicide or homicide.
Sexually transmitted diseases- There is also an increased risk of being infected with HIV or other sexually transmitted disease, meth users are more involved in wild sex. As crystal meth lowers your inhibitions, so you forget the importance of safe sex. This condition is more prevalent among bisexual and gay men who have unprotected sex with other men.
Knowing about the health risks can help in early intervention, which can help the addict in better recovery.
Find Top Treatment Facilities Near You
Detoxification
Inpatient / Residential
Private / Executive
Therapeutic Counseling
Effective Results
Call Us Today!
Speak with a Certified Treatment Assesment Counselor who can go over all your treatment options and help you find the right treatment program that fits your needs.
drug-rehabs.org
1-877-882-9275
Discuss Treatment Options!
Our Counselors are available 24 hours a day, 7 days a week to discuss your treatment needs and help you find the right treatment solution.
Call Us Today!
drug-rehabs.org
1-877-882-9275