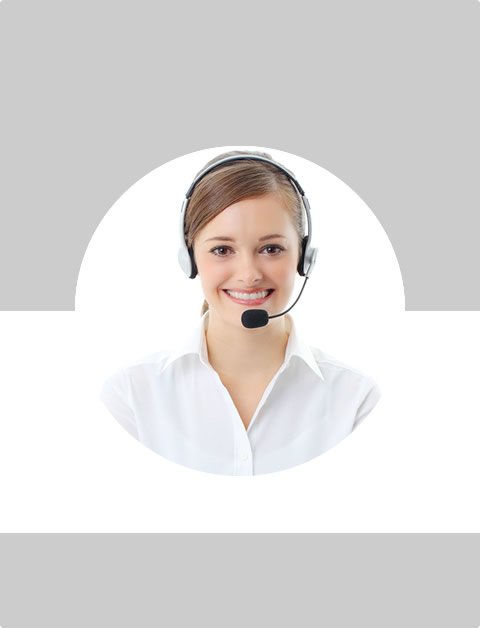 Don't Know What To Do?
Call Now to speak with a Certified Treatment Assesment Counselor who will guide you every step of the way.
This is a free service 100% Confidential
1-877-893-8276
The Extent of Prescription Drug Use
The non-medical use or abuse of prescription drugs remains a serious public health concern. According to the National Institute on Drug Abuse's (NIDA) research report Prescription Drugs: Abuse and Addiction, there are three classes of prescription drugs that are most commonly abused.
Classes of Drugs Abuses
opioids, which are most often prescribed to treat pain,—examples include: codeine, oxycodone (OxyContin and Percocet), and morphine (Kadian and Avinza);
central nervous system (CNS) depressants, which are used to treat anxiety and sleep disorders—examples include: barbiturates (Mebaral and Nembutal) and benzodiazepines (Valium and Xanax);
stimulants, which are prescribed to treat the sleep disorder narcolepsy, attention-deficit hyperactivity disorder (ADHD), and obesity—examples include: dextroamphetamine (Dexedrine and Adderall) and methylphenidate (Ritalin and Concerta).
Many Americans benefit from the appropriate use of prescription pain killers, but, when abused, they can be as addictive and dangerous as illegal drugs. Prescription drugs should only be taken exactly as directed by a medical professional.
The Synthetic Drug Control Strategy addresses the extent of and problems associated with prescription drug abuse. Prescription drugs account for the second most commonly abused category of drugs, behind marijuana and ahead of cocaine, heroin, methamphetamine, and other drugs. Prescription drug abuse poses an unique challenge because of the need to balance prevention, education, and enforcement, with the need for legitimate access to controlled substance prescription drugs.
Data from the National Drug Intelligence Center's 2006 National Drug Threat Survey (NDTS) reveal that 78.8% of state and local law enforcement agencies reported either high or moderate availability of illegally diverted pharmaceuticals.
According to the 2005 National Survey on Drug Use and Health (NSDUH), approximately 48.7 million Americans aged 12 or older reported non-medical use of any psychotherapeutic at some point in their lifetimes, representing 20% of the population aged 12 or older. Approximately 6.4 million Americans aged 12 or older reported current (past month) use of psychotherapeutic drugs for non-medical purposes, representing 2.6% of the population. In this report, psychotherapeutics includes any prescription-type pain reliever, tranquilizer, stimulant, or sedative but do not include over-the-counter drugs.
Percent of U.S. Household Population 12 and Older Reporting Past Month Non-Medical Use of Psychotherapeutics, 2005, by Age
| | 12-17 | 18-25 | 26 or older | 12 or older |
| --- | --- | --- | --- | --- |
| Non-medical use of psychother. | 3.3% | 6.3% | 1.9% | 2.6% |
| Pain relievers | 2.7 | 4.7 | 1.3 | 1.9 |
| OxyContin | 0.1 | 0.4 | 0.1 | 0.1 |
| Tranquilizers | 0.6 | 1.9 | 0.6 | 0.7 |
| Stimulants | 0.7 | 1.3 | 0.2 | 0.4 |
| Sedatives | 0.1 | 0.2 | 0.1 | 0.1 |
Additional data from the 2005 NSDUH show that 2.2 million people, aged 12 or older, initiated nonmedical use of prescription pain relievers within the past year.Each year, the Monitoring the Future (MTF) study asks drug use and related questions of 8th, 10th, and 12th graders nationwide. MTF provides usage estimates for alcohol, tobacco, illegal drugs, and substances that are only legally available by prescription. The study includes data for the non-medical use of amphetamines, stimulants including Ritalin, and sedatives (barbiturates) including: methaqualone, tranquilizers, the narcotic pain relievers Vicodin and OxyContin, as well as GHB, Ketamine, and Rohypnol, which is not legal for prescription in the United States. Survey respondents were asked to exclude from their responses any use of prescription drugs that occurred under medical supervision.

MTF data for 2006 show that lifetime prevalence rates for amphetamine use without a doctor's orders were 7.3% for 8th graders, 11.2% for 10th graders, and 12.4% for 12th graders.
Percent of Students Reporting Lifetime Non-Medical Use of Psychotherapeutics, 2006, by Grade
Drug

8th Grade

10th Grade

12th Grade

Amphetamines

7.3%

11.2%

12.4%

Sedatives

n/a

n/a

10.2

Methaqualone

n/a

n/a

1.2

Tranquilizers

4.3

7.2

10.3
Approximately 8.1% of 12th graders surveyed in 2006 reported annual (past year) use of amphetamines without a doctor's orders.
Percent of Students Reporting Annual Non-Medical Use of Prescriptions, 2006, by Grade
Drug

8th Grade

10th Grade

12th Grade

OxyContin

2.6%

3.8%

4.3%

Vicodin

3.0

7.0

9.7

Amphetamines

4.7

7.9

8.1

Ritalin

2.6

3.6

4.4

Sedatives

n/a

n/a

6.6

Methaqualone

n/a

n/a

0.8

Tranquilizers

2.6

5.2

6.6
According to data from the Bureau of Justice Statistics, approximately 21.3% of State prisoners and 16.9% of Federal prisoners surveyed in 2004 indicated that they abused depressants at some point in their lives. For this report, depressants were defined to include barbiturates, tranquilizers and Quaalude.
Percent of State and Federal Prisoners Reporting Abuse of Depressants, 1997 and 2004
State Prisoners
Federal Prisoners
1997
2004
1997
2004

At time of offense

1.8%

2.0%

1.0%

1.4%

In month before offense

5.1

5.4

3.2

4.4

Regularly*

11.3

9.9

8.0

8.6

Ever in lifetime

23.7

21.3

16.5

16.9

* Used drugs at least once a week for at least a month.
Find Top Treatment Facilities Near You
Detoxification
Inpatient / Residential
Private / Executive
Therapeutic Counseling
Effective Results
Call Us Today!
Speak with a Certified Treatment Assesment Counselor who can go over all your treatment options and help you find the right treatment program that fits your needs.
drug-rehabs.org
1-877-893-8276
Discuss Treatment Options!
Our Counselors are available 24 hours a day, 7 days a week to discuss your treatment needs and help you find the right treatment solution.
Call Us Today!
drug-rehabs.org
1-877-893-8276