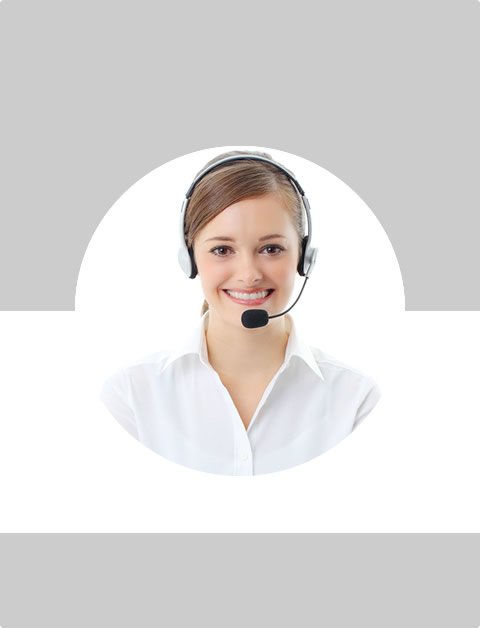 Don't Know What To Do?
Call Now to speak with a Certified Treatment Assesment Counselor who will guide you every step of the way.
This is a free service 100% Confidential
1-877-893-8276
The basics of EMIT & EIA drug testing
Introduction
EMIT & EIA drug testing serves as one of the many major drug tests available today that have proven to be very effective in the general detection of drugs. The "enzyme multiplied immunoassay technique" (EMIT) is a well known method for the screening of body fluids such as urine and blood for both legal and illegal drugs. This method actually forms part of the homogenous immunoassay with the patent for the EMIT technology being owned by Syva Corporation of Palo Alto, CA. One interesting thing about the technique is the fact that it is relatively non specific which is unlike many other common methods of analysis such as mass spectrometry. Though the technique has been rumored to be slightly inaccurate, it has evidently proven to be fast and relatively affordable.
Details of EMIT & EIA drug testing
The enzyme multiple immunoassay technique
This technique first debuted in 1973 and has since been widely used commercially. It serves as a quantitative and qualitative determination method for detection of drugs and certain proteins in urine and serum. Applications for the EMIT include:
Therapeutic drug monitoring (serum)
Primary screening for abused drugs together with their metabolites. (urine)
This technique is very helpful in the determination of the level of drug presence in serum especially when there is a "therapeutic window" a small difference in the concentrations needed to cause adverse side reactions and therapeutic effects. Good thing about EMIT & EIA drug testing is the fact that the tests involved give very accurate information regarding the concentrations of drugs such as digoxin, carioactive drugs, theophylline, antibiotic and even anti epileptic drugs. What more the EMIT urine Assays for commonly abused drugs such as morphine, amphetamine, cannabinoids etc. this is because the technique is able to detect the presence of the drug or its metabolite in any concentration that is above the pre- specified minimum detection limit.
It is also very important to understand that although the assays are very accurate, they are susceptible to attempts by patients to circumvent the EMIT & EIA drug testing though alteration of the sample. As a result, positive results are usually confirmed by an alternative testing method which in many cases is usually mass spectroscopy. Take note, just like all immunoassays, EMIT takes advantage of anti bodies that are specifically designed to bind molecules of interest without necessarily binding o any other substances in the sample.
Details of results from tests involving EMIT & EIA drug testing
The EMIT has one very unique feature which is the ability to detect bindings without having to resort to any cumbersome separation of the bound component. All this is possible by simply including the mixture of anti bodies and then sampling an enzyme that is attached to the drug.
Antibodies that fail to be bound to the drug end up binding to the enzyme drug. This is because conjugate is designed in a manner that allows anti bodies to bind to the respective drug portions. Depending on the outcome, in case an enzyme substrate is present it is converted to a colored product. Otherwise the presence of a drug will inhibit the formation of a detectible product to a level similar to the concentration of the drug.
Applications of EMIT & EIA drug testing
1. Determination of antibody concentration in serum: The fact that the EMIT & EIA drug testing can easily be performed to evaluate or determine the presence of antibodies in a sample, it has turned out to be a very useful tool in determining serum antibody concentrations.
2. Food industry: it is being used in the food industry to detect any potential food allergens e.g. milk, walnuts, eggs, peanuts, almonds etc
3. The drug test is also been adapted to help in toxicology: here it is used as a rapid presumptive screen to help identify certain specific classes of drugs.
Bottom line
In a nutshell EMIT & EIA drug testing has proven to be very effective in the analysis of specific compounds especially in biological fluid. What's more, the assay is based on the competition of drugs present in the sample and the drugs labeled with enzymes i.e. glucose-6-phosphate dehydrogenase (G6P-DH) particularly for anti body binding sites. Take note, enzyme activity decreases upon the binding to antibodies meaning that the drug concentration can be determined simply from the enzyme activity.
Find Top Treatment Facilities Near You
Detoxification
Inpatient / Residential
Private / Executive
Therapeutic Counseling
Effective Results
Call Us Today!
Speak with a Certified Treatment Assesment Counselor who can go over all your treatment options and help you find the right treatment program that fits your needs.
drug-rehabs.org
1-877-893-8276
Discuss Treatment Options!
Our Counselors are available 24 hours a day, 7 days a week to discuss your treatment needs and help you find the right treatment solution.
Call Us Today!
drug-rehabs.org
1-877-893-8276