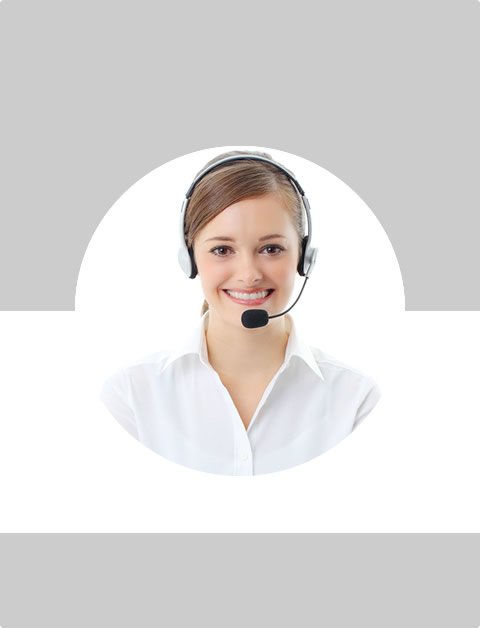 Don't Know What To Do?
Call Now to speak with a Certified Treatment Assesment Counselor who will guide you every step of the way.
This is a free service 100% Confidential
1-877-893-8276
The Effects of Other Drugs and Xanax
Alprazolam is the sold under the brand name, Xanax which belongs to a class of benzodiazepines. It is an anti-anxiety medication used in the treatment of anxiety and panic disorders. Xanax is known to help provide short term relief of various anxiety symptoms in the user.
High doses of Xanax can put the user at risk of extreme physical or emotional dependence. Stopping the medication abruptly or lowering the dose may cause in the eruption of withdrawal symptoms like worsening or anxiety or seizures. It has been also found that the risk of experiencing physical or psychological dependence to Xanax is also there, even if the individual take the medication for a shorter period of time. The greatest risk in Xanax withdrawal is the seizures may be life threatening.
Xanax has many side effects on the individual, which should be communicated to the physician if it becomes bothersome. However, the effects of Xanax can be increased, decreased or altered, when it is taken with certain medications. Xanax depresses the central nervous system, so extra vigilance is required while combining it with anticonvulsants, antihistamines, psychotropic medications, and other depressants. Drug interactions between xanax and these drugs can sometimes be dangerous, even life threatening.
The effects of other drugs and Xanax:
The anti-depressant effect of Xanax can be additively or synergistically increased by the use of certain medications that are known to cause sleepiness. Medications that normally increase sleepiness includes cold or allergy medicines, narcotic pain killers, medicine used to treat anxiety, depression, or seizures, muscle relaxers, sleeping pills, and other sedatives.
Patients who take Xanax with other medications that induce sleepiness should remain in close contact with the health care provider, reporting any side effects immediately. It has been found, that the combination of Xanax with these medications makes the central nervous system to slow down so much, that will make the heart stop beating and the lungs stop breathing leading to death. This indicates the importance of communicating the importance of drug interactions with patient by the doctor, before prescribing these medicines.
The following list of medications can cause drug interactions with Xanax. So, it is advisable to consult the health care provider before taking these medications, or if these medications are taken already, informing the doctor about such medicines is necessary to prevent any drug interaction and other associated complications.
a. Anti-seizure drugs such as prim done, phenytoin, oxacarbazepine, felbamate, and carbamazepine.
b. HIV medications such as ritonavir, saquinavir, nevirapine, nelfinavir, indinavir, etravirine, efavirenz, delaviridine, or atazanavir.
c. Cardiovascular drugs like quinidine, nifedipine, nicardipine, diltiazem, or amiodarone.
d. Barbiturates such as phenobarbital, pentobarbital, secobarbital, or secobarbital.
e. Antidepressants like nefazodone, imipramine, desipramine, fluvoxamine, or fluoxetine.
f. Antifungal drugs like voriconazole, or miconazole.
g. Antibiotic medications like telithromycin, rifapentine, rifampin, rifabutin, erythromycin, or clarithromycin.
h. Tuberculosis drug isoniazid.
i. St. John's wort, imatinib
j. Ergotamine
k. Dexamethasone
l. Cyclosporin
m. Birth control pills.
The list of medications described above is not the complete list. Certain other drugs that are not included may also interact with Xanax and cause unpleasant or unsafe side effects. Prescription, herbal preparations, over the counter medications, and vitamins may also interact with Xanax. Supplements should also be avoided. Hence, it is advisable, not to start taking any medication without the knowledge of the health care provider.
Food or alcohol interactions with Xanax:
Like Xanax drug interaction with other medications, it can also interact with certain foods and alcohol. Taking Xanax with alcohol is considered unsafe for the user. When alcohol is mixed with Xanax, it can enhance the risk of serious reactions. This is due to the fact that, both xanax and alcohol are antidepressants that work on the same part of the brain producing similar effects on the body. Mixing Xanax and alcohol increases the effects of each substance significantly. This cumulative effect is often unpleasant which include extreme dizziness or drowsiness. So, alcohol should be avoided as long as the patient takes Xanax, irrespective of the dosage or type of Xanax used.
Food interaction can also be experienced with individuals taking Xanax. Taking dietary or herbal supplements like valerian, DHEA, dehydroepiandrosterone, melatonin, or kava kava, and grape fruit juice with Xanax can also interact with each other.
Find Top Treatment Facilities Near You
Detoxification
Inpatient / Residential
Private / Executive
Therapeutic Counseling
Effective Results
Call Us Today!
Speak with a Certified Treatment Assesment Counselor who can go over all your treatment options and help you find the right treatment program that fits your needs.
drug-rehabs.org
1-877-893-8276
Discuss Treatment Options!
Our Counselors are available 24 hours a day, 7 days a week to discuss your treatment needs and help you find the right treatment solution.
Call Us Today!
drug-rehabs.org
1-877-893-8276