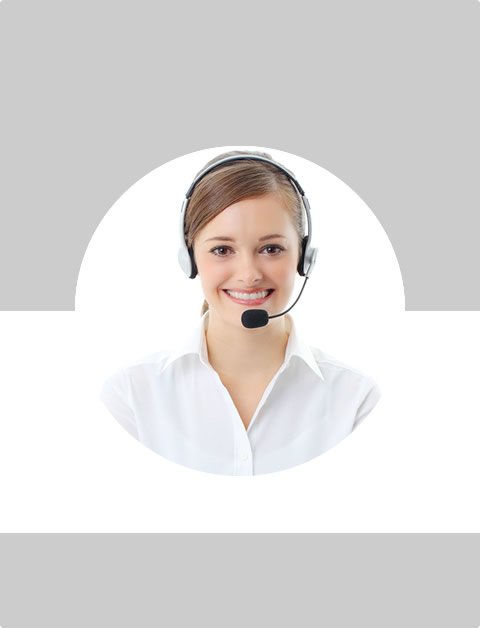 Don't Know What To Do?
Call Now to speak with a Certified Treatment Assesment Counselor who will guide you every step of the way.
This is a free service 100% Confidential
1-877-893-8276
Ecstasy Facts and Statistics
Ecstasy (MDMA) is a semi-synthetic drug patented by Merck Pharmaceutical Company in 1914 and abandoned for 60 years. In the late 1970s and early 1980s psychiatrists and psychotherapists in the US used it to facilitate psychotherapy.

Source: Greer G and Tolbert R. A Method of Conducting Therapeutic Sessions with MDMA. in Journal of Psychoactive Drugs 30 (1998) 4:371.379. For research on the therapeutic use of MDMA see: www.maps.org.

Ecstasy's effects last 3 to 6 hours. It is a mood elevator that produces feelings of empathy, openness and well-being. People who take it at all night "rave" dances say they enjoy dancing and feeling close to others. It does not produce violence or physical addiction.

Source: Beck J and Rosenbaum M. Pursuit of Ecstasy: The MDMA Experience. Albany: State University of New York Press, 1994.

Some of these deaths are related to overheating. MDMA slightly raises body temperature. This is potentially lethal in hot environments where there is vigorous dancing and the lack of adequate fluid replacement. Many of these tragic deaths are preventable with simple harm reduction techniques such as having free water available and rooms where people can rest and relax.

Source: C.M. Milroy; J.C. Clark; A.R.W. Forrest, Pathology of deaths associated with "ecstasy" and "eve" misuse, Journal of Clinical Pathology Vol 49 (1996) 149-153.

One of the recent risks associated with Ecstasy is the possibility of obtaining adulterated drugs that may be more toxic than MDMA. Some of the reported deaths attributed to Ecstasy are likely caused by other, more dangerous drugs.

Source: Laboratory Pill Analysis Program, DanceSafe. For results visit www.DanceSafe.org. See also, Byard RW et al., Amphetamine derivative fatalities in South Australia-is "Ecstasy" the culprit?, American Journal of Forensic Medical Pathology, 1998 (Sep) 19(3): 261-5.

Deaths from adulterated drugs are another consequence of a zero tolerance approach. The drug should be tested for purity to minimize the risk from adulterated drugs by those who consume it.

Source: DanceSafe provides testing equipment and a testing service which can be used to determine what a substance is. See www.DanceSafe.org.
Effects of MDMA
MDMA raises blood pressure and heart rate. Persons with known cardiovascular or heart disease should not take MDMA.
Recent studies have indicated that individuals who have used MDMA may have decreased performance in memory tests compared to nonusers. These studies are presently controversial because they involved people who used a variety of other drugs. Furthermore, it is difficult to rule out possible pre-existing differences between research subjects and controls.

Source: E. Gouzoulis-Mayfrank; J. Daumann; F. Tuchtenhagen; S. Pelz; S. Becker;H.J. Kunert; B. Fimm; H. Sass; Impaired cognitive performance in drug free users of recreational ecstasy (MDMA), by Journal Neurol Neurosurg Psychiatry Vol 68, June 2000, 719-725; K.I. Bolla; U.D.; McCann; G.A. Ricaurte; Memory impairment in abstinent MDMA ('Ecstasy') users, by Neurology Vol 51, Dec 1998, 1532-1537.

Some assertions about the negative health affects of MDMA use are exaggerated, and researchers have been forced to retract their more extreme claims. Dr. George Ricuarte wrote the journal Science on Sept. 12, 2003: "We write to retract our report "Severe dopaminergic neurotoxicity in primates after a common recreational dose regimen of MDMA ("ecstasy")" (1), following our recent discovery that the drug used to treat all but one animal in that report came from a bottle that contained (+)-methamphetamine instead of the intended drug, ()MDMA. Notably, (+)-methamphetamine would be expected to produce the same pattern of combined dopaminergic/serotonergic neurotoxicity (2) as that seen in the animals reported in our paper (1)."

Source: Ricuarte, George A., Jie Yuan, George Hatzidimitriou, Branden J. Cord, Una D. McCann, "Retraction," Letter to Science Magazine, Sept. 12, 2003, Vol. 31, p. 1479.

In 2004, the Drug Enforcement Administration gave permission for the first US trial of MDMA for use in treating trauma.

Source: "DEA Approves Trial Use Of Ecstasy In Trauma Cases," Washington Post, March 2, 2004.

"Pill testing interventions are important measures to enter into contact with hard-to-reach populations and to raise their interest in preventive and harm reduction messages."

Kriener, Harald, Renate Billeth, Christoph Gollner, Sophie Lachout, Paul Neubauer, Rainer Schmid, "An Inventory of On-Site Pill-Testing Interventions in the EU" (Lisbon, Portugal: European Monitoring Centre for Drugs and Drug Addiction, 2001), p. 60.
Ecstasy Pill Testing
In an evaluation of on-site pill testing, an European Monitoring Centre for Drugs and Drug Addiction scientific report concluded that "Despite the lack of empirical data for health systems in general and information and prevention projects in particular it is crucial to know about new substances and consumption trends, otherwise there is a high risk of loosing credibility with well-informed users of psychoactive substances. Pill-testing projects can be an important source of information on new substances and consumption trends as they are in closest possible contact with the relevant scenes, more so than other organisations within the prevention system. They have, furthermore, an insight into most substances that are actually being consumed, and know who and where, in which manner, and why these substances are being consumed.
"Pill-testing interventions have to be part of a global strategy for prevention and harm reduction in recreational settings.
"By using the information from on-site pill-testing interventions, a national warning system could deepen its data pool in terms of social contexts: who are the people consuming these substances, how, where and why are they consuming these substances in this and that particular way and which information can be passed on to potential consumers in a meaningful and successful manner?
"Due to the lack and difficulties of evaluation, on one hand there is still no strict scientific proof for the protective impact of on-site pill testing interventions, but on the other hand there is also no scientific evidence to conclude that such interventions would rather promote drug use or might be used by dealers for marketing purposes. Bringing together pieces of evidence is however often a first step for deciding on new intervention models."

Kriener, Harald, Renate Billeth, Christoph Gollner, Sophie Lachout, Paul Neubauer, Rainer Schmid, "An Inventory of On-Site Pill-Testing Interventions in the EU" (Lisbon, Portugal: European Monitoring Centre for Drugs and Drug Addiction, 2001), pp. 60-61.
Find Top Treatment Facilities Near You
Detoxification
Inpatient / Residential
Private / Executive
Therapeutic Counseling
Effective Results
Call Us Today!
Speak with a Certified Treatment Assesment Counselor who can go over all your treatment options and help you find the right treatment program that fits your needs.
drug-rehabs.org
1-877-893-8276
Discuss Treatment Options!
Our Counselors are available 24 hours a day, 7 days a week to discuss your treatment needs and help you find the right treatment solution.
Call Us Today!
drug-rehabs.org
1-877-893-8276