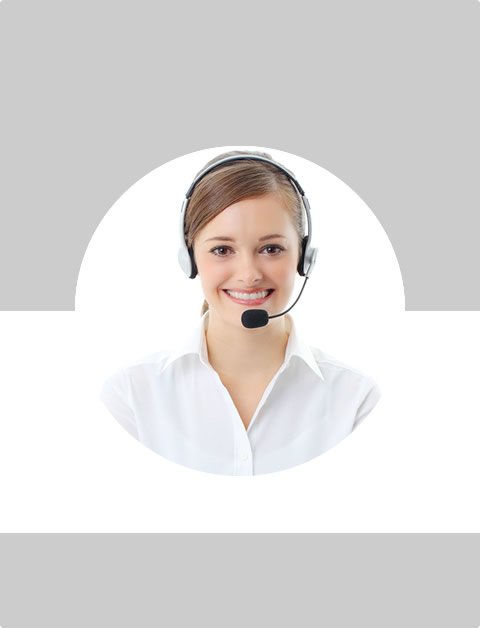 Don't Know What To Do?
Call Now to speak with a Certified Treatment Assesment Counselor who will guide you every step of the way.
This is a free service 100% Confidential
1-877-893-8276
Drug Abuse and Health Care Costs
The effect of drug abuse and addiction costs the health care system more than what is spent on immediate treatment. Drug abuse is ever-present, touching every segment of health care from cardiovascular disease and cancer to AIDS and birth impediments. Drug abuse complicates all types of unconnected ailments and diseases, continuously placing heavy burdens on the health care system. For instance, a person addicted to methamphetamines may have severe burns requiring a hospital stay and treatment. Whether the individual is insured or not, treatment is needed, thereby affecting and raising the cost of health care.
Calculations differ concerning the complete direct and indirect cost of drug abuse on the health care system; however, the amount runs more than $135 billion a year, representing a momentous fraction of the complete health care bill. Regardless of the cost, it is obvious that applying meaningful health care reform will be complex if the problem of drug abuse is not addressed.
Drug Abuse and Health Care Expenditures
Drug abuse affects health care cost both in the short and long-term. What is coming about in health care cost, along with Medicaid, is the outcome of the snowballing effects of using and abusing drugs over many years. This results in illnesses like cancer and heart disease. Nonetheless, some costs are derived from the more direct medical effects of drug abuse like injuries resulting from accidents and violence, birth difficulties, strokes amongst younger individuals who overdose on drugs, and AIDS. Decreasing the long-term expenditures is vital, but the shorter-term costs have a significant importance in the framework of health care reform because it assures savings that are more direct. Even though drug abuse may never be completely abolished, a steady decrease in usage will generate more savings in the long run.
Medicaid, Drug and Substance Abuse
Medicaid is an important component in drug abuse treatment. The high cost of the Medicaid program is a major concern of just about every governor in the country. The program does not supply sufficient health care to poor individuals, still the cost of Medicaid is hurting state budgets. In addition, the Medicaid program consists of a large amount of children and pregnant women. Drug abuse has a tremendous impact not only because of birth results and pregnancy, but includes permanent health care costs for babies born to drug abusing mothers. Finally, the increasing tribulations and swelling cost of AIDS is excessively endured by the Medicaid program. Mostly because it is frequently the financier of individuals who are disconnected from the private insurance sector.
Currently, drug abuse bears a heavy weight on restricted Federal and state tax-dollars. Still, there is no overt repayment of drug abuse treatment or deterrence services under Medicaid, neither are states mandated to offer such benefits either. Drug abuse is not only the dilemma of Medicaid recipients, neither are they the most pricey population segment in this manner. Alcohol, smoking, and drug abuse are problems that the populace suffers with regardless of their status in life. Certainly, the methods that are in place to examine Medicaid costs through epidemiologic and medical proof, shapes the basis for a wider study of the connection between drug abuse and disease with all inhabitants and financiers.
Medicare/Health Insurance Companies and Drug Abuse
Private health insurance companies and Medicare forward the expenses for drug abuse patients to consumers in the shape of increased premiums according to CAIF, the Coalition-Against-Insurance-Fraud. In reference to a 2007 account by CAIF, the fee for prescription-painkiller abuse alone cost insurers $72.5 billion. The bulk of the cost is related to treatment in the shape of linked health problems, rehabilitation, and emergency room, according to CNN Money evaluations.
Medicare and health insurance companies pick up the cost for drugs used to treat abusers as well. The alliance states that the standard "doctor-shopper" is an individual who jumps from doctor-to-doctor accumulating prescriptions for the identical drug, costing insurers around $10,000 to $15,000 each year. A report made public in 2011 in the Clinical-Journal-of-Pain discovered drug abuse, especially prescription drug abuse cost associated to weakened productivity, cost over $8 billion in criminal-justice expenditures.
A previous senior advisor to the White House Office of National-Drug-Control-Policy stated, "there is no uncertainty that this is an increasing cost to society, we are in the middle of an epidemic, and it is truly time for the country to wake up."
Find Top Treatment Facilities Near You
Detoxification
Inpatient / Residential
Private / Executive
Therapeutic Counseling
Effective Results
Call Us Today!
Speak with a Certified Treatment Assesment Counselor who can go over all your treatment options and help you find the right treatment program that fits your needs.
drug-rehabs.org
1-877-893-8276
Discuss Treatment Options!
Our Counselors are available 24 hours a day, 7 days a week to discuss your treatment needs and help you find the right treatment solution.
Call Us Today!
drug-rehabs.org
1-877-893-8276