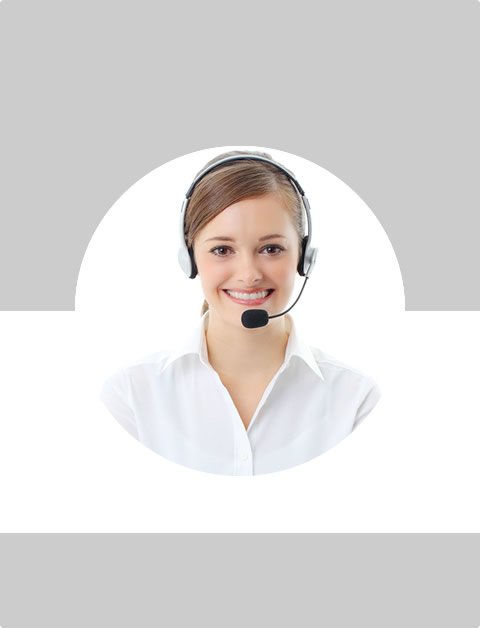 Don't Know What To Do?
Call Now to speak with a Certified Treatment Assesment Counselor who will guide you every step of the way.
This is a free service 100% Confidential
1-877-893-8276
Dexedrine Withdrawal Symtoms
Dexedrine is a prescription medication used in the treatment of Attention deficit hyperactivity disorder (ADHD) and narcolepsy. It is a psychoactive stimulant and belongs to a class of drugs called Central nervous system stimulants. It can cause withdrawal symptoms in people who stop taking them suddenly. Most often, Dexedrine withdrawal symptoms occur in people who take higher doses of the medication that what was originally prescribed by the health care provider.
Addiction to Dexedrine is extremely common, and most people who are prescribed become dependent to the drug with no fault on their own. Tolerance develops over time, and the individual has to take higher doses of the medication in order to get the same desired effect. When the users physical and psychological need does not get satisfied with the dose that is taken or if the person stops taking the medication abruptly, then withdrawal symptoms may develop
Dexedrine withdrawal symptoms:
Dexedrine withdrawal symptoms are the physical symptoms that occur when an individual cease to take the medication. The most common physical withdrawal symptoms of Dexedrine are increased appetite and extreme fatigue. These withdrawal effects mainly occur due to the slowing down of the body's metabolism rate as a result of the absence of Dexedrine. Intense cravings for the drug are another important early withdrawal symptom following Dexedrine cessation.
Psychological withdrawal symptoms of Dexedrine include cognitive impairment, irritability, and anxiety. The most dangerous withdrawal symptoms are severe depression and euphoria. Depression, if left untreated may induce suicidal thoughts and behaviors. Difficulty in concentration, shaking or tremors, vivid or lucid dreams, excessive sleep, extreme tiredness, and heart rythm changes are other withdrawal symptoms associated with Dexedrine withdrawal.
The risk involved in Dexedrine withdrawal puts the user under risk, and makes him or her to medical help as early as possible.
Dexedrine withdrawal treatment:
Long term use of Dexedrine may cause addiction in patient using the drug. Tolerance develops over time, and the user ay physically and psychologically get depended on Dexedrine. Sudden withdrawal of the medication may pose health risk to the user because it may create certain unpleasant and uncomfortable effects on the patient and puts him or her at a health risk.
The common treatment strategies for Dexedrine withdrawal symptoms include the use of a replacement substance. They are nothing but weakened form of medications having the same effect on the body. These replacement drugs suppress the withdrawal effects caused by Dexedrine withdrawal. Limited amount of replacement drugs are given to the user in safe doses and are usually performed only in drug rehabilitation centers.
When the Dexedrine concentration in the blood hits its significant levels, then the replacement drug doses are reduced otherwise they are also somewhat addictive in nature. Tapering replacement drug is quite easier compared to stopping Dexedrine use, because the symptoms caused by tapering the replacement drug are very less.
Another common treatment program for Dexedrine withdrawal is detoxify treatment. It involves cleansing the patient's blood to eliminate all toxic substances, including Dexedrine. Detox treatments are mainly used in hardcore victims who have been using the drug for a long period of time. This treatment may develop withdrawal symptoms too. So, it is crucial for the professional therapist to have close monitoring over the patients to prevent the onset of such unpleasant withdrawal symptoms.
When treating Dexedrine abuse, behavioral treatment is also very crucial. It is imperative that most people are victims of relapse, who quit addiction or abuse but could not withstand for a long periods of time. Behavioral treatment involves improving patient's habits and dissuading them from the company of their former fellow addicts to prevent them from falling back into addiction problem.
Holistic approach to treatment of Dexedrine abuse is a natural way of getting rid of the problems so that no side effects are encountered. Yoga and meditation practices are the holistic approach to Dexedrine treatment program.
Spirituality is also used successfully in addressing Dexedrine abuse, but not very popular. Religions like Christianity, Islam, and Buddhism views drugs as substances that defile the spiritual purity of an individual. With this basic concept in mind, drug abuse is highly condemned by these religions thereby leading abusers to control their drug abuse habits.
Find Top Treatment Facilities Near You
Detoxification
Inpatient / Residential
Private / Executive
Therapeutic Counseling
Effective Results
Call Us Today!
Speak with a Certified Treatment Assesment Counselor who can go over all your treatment options and help you find the right treatment program that fits your needs.
drug-rehabs.org
1-877-893-8276
Discuss Treatment Options!
Our Counselors are available 24 hours a day, 7 days a week to discuss your treatment needs and help you find the right treatment solution.
Call Us Today!
drug-rehabs.org
1-877-893-8276