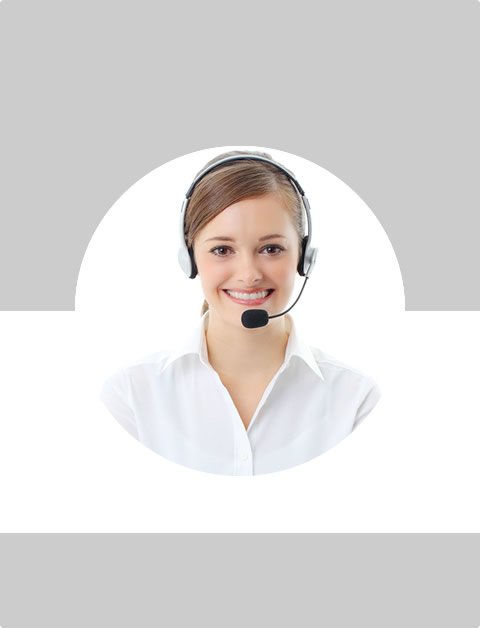 Don't Know What To Do?
Call Now to speak with a Certified Treatment Assesment Counselor who will guide you every step of the way.
This is a free service 100% Confidential
1-877-893-8276
Death by GHB
Caleb will sleep deeply for awhile, but then wake up and carry on. Just check on him every so often to make sure he's positioned on his side and still breathing, but don't bother calling 911 and incurring that huge expense for nothing.
That, says Caleb Shortridge's stepmother, Anya, is what friends advised Shortridge's roommate, Sarah, on April 30, 1998. On that hot San Diego day, the thirsty Shortridge had taken a few chugs from a water bottle his friend had set on the coffee table before realizing that the clear liquid was not water, but GHB, or gamma hydroxybutyrate, says Anya. But, she adds, Shortridge and his friends weren't overly concerned about the amount he drank of the euphoria-producing "party drug."
Shortridge was familiar with the drug, she explains, from the all-night "rave" dance parties that he and his friends frequented and where he sometimes performed as a disc jockey. In fact, she adds, he was the person friends would go to for advice like "Which drugs can I take safely?" and "Which shouldn't I mix together?"
So Shortridge's friends found it ironic, on top of tragic, Anya says, that he was the one who ended up dead at age 27 from a drug overdose. "It gave them all a wake-up call," she says.
Anya and Shortridge's father, Ken, now devote themselves to waking others up to the life-threatening dangers of the drug that took their son's life. Last Dec. 3, they appeared on a "Leeza" talk show segment on Sex, Drugs, and Death, sharing the stage with other families whose loved ones were killed by party drugs.
Try as she might to alert people to GHB's dangers, Anya says, some people inevitably won't hear the message until something terrible happens to them. "It's naive people that are getting hurt," she says. "We get letters saying, 'You don't know what you're talking about. If he had done this properly ... If there was this circumstance ... If you know what you're doing, this won't happen to you.'"
But if you really do know what you're doing, experts say, you know that anyone can accidentally overdose on GHB, also known on the street as salty water, scoop, GBH, grievous bodily harm, Georgia home boy, liquid ecstasy, liquid x, somatomax, goop, or simply G.
GHB Side Effects
By powerfully and rapidly depressing the central nervous system, GHB can produce an intoxicated feeling that has earned it a reputation as a pleasure enhancer for thrill-seeking youngsters. But its side effects can range from nausea and vomiting to delusions, depression, vertigo, hallucinations, seizures, difficulty breathing, slowed heart rate, low blood pressure, amnesia, and coma.
The U.S. Drug Enforcement Administration officially cites more than 45 deaths and 5,500 emergency room overdoses associated with GHB. Since 1990, the Food and Drug Administration has issued multiple warnings to consumers about the drug's sometimes-deadly effects.
History of GHB
GHB was first synthesized in 1960 and, before its harmful potential became known, was sold at health food stores as a dietary supplement. In the '80s, GHB was popular among bodybuilders because of its supposed ability to release a growth hormone and stimulate muscle growth.
But in 1990, based on more than 30 reports of GHB-linked illness, FDA declared the product unsafe and illegal except in the carefully controlled environment of agency-approved drug studies. Still today, however, GHB continues to be illegally promoted, not just for inducing an uninhibited high and for building muscles, but also for combating depression, aiding sleep, and fostering weight loss.
Last year, in response to renewed abuse of the drug, FDA reissued its warning, telling consumers again about GHB's risks and reiterating that the drug has never been approved for sale as a medical product in the United States.
FDA has also warned consumers about two potentially deadly "chemical cousins" of GHB, which are precursors of the drug that are converted into GHB in the body:
gamma butyrolactone, or GBL, which is marketed under brand names such as Renewtrient, Revivarant or Revivarant G, Blue Nitro or Blue Nitro Vitality, GH Revitalizer, Gamma G, and Remforce.
1,4 butanediol, abbreviated BD, a chemical in products sold under brand names like Revitalize Plus, Serenity, Enliven, GHRE, SomatoPro, NRG3, Thunder Nectar, and Weight Belt Cleaner.
GHB Statistics
Nationwide, the government's Drug Abuse Warning Network has tracked an increase in GHB-related emergency room visits from 20 in 1992 to more than 750 in 1997. (See graph below.) But these statistics are the "tip of the iceberg," warns rave drug specialist and former narcotics detective Trinka Porrata, who adds, "Kids are dropping like flies."
Two things help explain why official reports under-represent the problem by far, Porrata says: Emergency rooms often can't detect or identify the drug because it leaves the body in about 12 hours, and many doctors are not yet familiar with this relatively new drug of abuse.
Despite the bleak statistics, young people are freely experimenting with GHB. Cities reporting widespread use include Boston, Honolulu, Los Angeles, Baltimore, Detroit, Phoenix, Miami, New York, Atlanta, Minneapolis/St. Paul, Dallas, Seattle, San Francisco, San Diego, New Orleans, and Newark, according to the National Institute on Drug Abuse.
Around Florida State University, says 20-year-old junior Debbie Mallard (not her real name), GHB is "very popular. At clubs, they go around and sell it to you in a shot." One of Mallard's friends uses it as an alternative to drinking when she goes out because she doesn't like the taste of alcohol. "With GHB, you can get the same effect [as alcohol] with such a small amount," says Mallard. And compared to other drugs, GHB is cheap--$5 to $10 for a capful or teaspoonful dose, according to the Office of National Drug Control Policy.
Usually made as a clear liquid or a light-colored powder that the user mixes with water, alcohol or soda, GHB's identity is easily masked. At night clubs and raves, partiers often carry the drug around in Visine bottles or simple water bottles like the one from which Shortridge drank the day he died. The drug hasn't been dubbed salty water for nothing. Anya says, "It looks just like water. It's scary."
Scary, because people can accidentally drink it like Shortridge did, or be tricked into drinking it when someone secretly laces their drink with the so-called "date-rape drug."
For those who take GHB deliberately, the objective is to hit the "right level," says Porrata, "where you get the out-of-body buzz, like you're watching yourself on T.V." But, she says, it's a goal that many overshoot, risking deadly overdose.
Kids think passing out is just a part of doing G, Porrata says. Student Mallard agrees: "When you're in college, you don't think anything's going to happen to you. I've seen people pass out. People are always falling down at clubs, but you're in your own world and you don't really care. You think, 'Oh, that's a bummer.'"
And what about when someone dies from a condition called pulmonary edema, the symptoms of which Porrata describes as "blood frothing out of their nose and mouth all over the place?" Well, then they rationalize that the person just took too much, says the ex-detective.
"They all think they'll be more careful, but you can't be careful about a drug like this with no predictability," Porrata says. "The dose that might make a 150-pound girl high could kill a 300-pound man. And the dose that made you high yesterday might kill you today." The fact that the drug is made in clandestine laboratories--often in people's homes--compounds its unpredictability, according to the Drug Enforcement Administration.
GHB is especially dangerous when mixed with alcohol or, as Mallard reports is common at her school, taken with ecstasy or other drugs. But contrary to common misrepresentations on the Internet, GHB also often kills or injures all by itself.
Controlling GHB Use
To curb GHB production, FDA's Office of Criminal Investigations has participated in numerous investigations and prosecutions related to the drug's illegal manufacture and distribution. So far, the government has won more than 33 GHB-related convictions.
Based on its abuse potential, at press time, Congress was considering GHB for "scheduling" under the Controlled Substances Act. If GHB is classified as a controlled substance, the act would set forth federal penalties, including imprisonment and fines, for marketing the drug illegally.
In addition to the extent of a drug's abuse potential, the decision whether to schedule a drug and how strictly to control it depends on factors such as:
The drug's capacity for producing physical and psychological dependence. GHB has been shown to cause addiction with sustained use. Withdrawal symptoms can include insomnia, muscle cramps, tremor, and anxiety.
Whether the drug has an accepted medical use. At press time, GHB was not approved for any use in the United States but was being studied to treat the symptoms of a sleep disorder called narcolepsy. In Europe, GHB has been used as an anesthetic and experimentally to treat alcohol withdrawal.
More than 20 states have already classified GHB as a controlled substance. And some other states impose criminal penalties for the drug's possession though they haven't scheduled it.
To truly fetter GHB use, however, experts emphasize that public education is needed to complement these legal actions. The National Institute on Drug Abuse is dedicating $54 million to a national campaign with partner organizations Join Together, National Families in Action, the American Academy of Child and Adolescent Psychiatry, and the Community Anti-Drug Coalitions of America to alert teens, young adults, parents, educators, and others to the dangers of GHB and other club drugs.
Porrata, Anya Shortridge, and others hope that such legitimate public education will outweigh the often inaccurate information disseminated by individuals over the Internet. Internet authors who enjoy taking illegal drugs are not to be counted on for correct, unbiased information, Porrata points out.
As for the common Internet claim that a person who passes out from GHB will wake up in four hours, don't count on it. Anya pleads on her own Website, "If anyone you know has used GHB or any other substance and has passed out and is unarousable and/or having seizures: Call 911 immediately!"
Porrata offers this additional advice: Since even those who are near death from GHB use typically don't remember the experience, videotaping people when they're exhibiting dangerous symptoms may help convince them of the problem's seriousness.
Don't yet know of anyone who's been harmed by the so-called party drug? Count yourself lucky, says Janet Woodcock, M.D., director of FDA's Center for Drug Evaluation and Research. "Like many dangerous habits, sometimes you can get away with it for a while. But then your number may come up."
Find Top Treatment Facilities Near You
Detoxification
Inpatient / Residential
Private / Executive
Therapeutic Counseling
Effective Results
Call Us Today!
Speak with a Certified Treatment Assesment Counselor who can go over all your treatment options and help you find the right treatment program that fits your needs.
drug-rehabs.org
1-877-893-8276
Discuss Treatment Options!
Our Counselors are available 24 hours a day, 7 days a week to discuss your treatment needs and help you find the right treatment solution.
Call Us Today!
drug-rehabs.org
1-877-893-8276