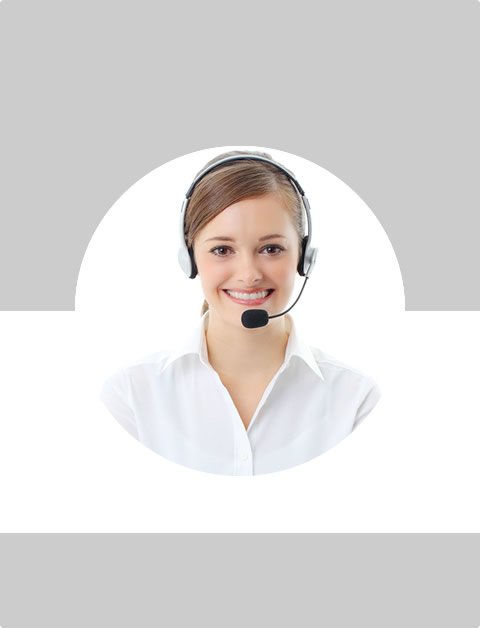 Don't Know What To Do?
Call Now to speak with a Certified Treatment Assesment Counselor who will guide you every step of the way.
This is a free service 100% Confidential
1-855-350-3330
Criminal Justice Programs
Locking Out Drunk Drivers.
While many law enforcement programs help identify drunk drivers on the road, modern technology can keep them from driving at all. The Ignition Interlock device, which connects a Breathalyzer to the automobile ignition, is widely used as a sanction for drivers convicted of driving under the influence (DUI), as an alternative to long-term license revocation. DUI probationers must blow into the device before starting their vehicles; if they have been drinking, their ignitions will not operate. The Ignition Interlock device also includes random re-tests while the car is in motion; if the driver fails the test, the device sets off a blaring horn and flashing headlights. In Hancock County, Indiana, for example, almost all repeat DUI offenders had the Ignition Interlock device in their cars by 1993. Between 1990 and 1995, DUI arrests in Hancock County dropped 40 percent. Local law enforcement officials attribute the drop to the Ignition Interlock Program. For more information about the Hancock County Ignition Interlock Program, call (317) 462-4617.
Working MADDly Against Underage Drinking.
Underage drinking costs society more than $58 billion a year. Mothers Against Drunk Driving (MADD) uses grassroots efforts to reduce the economic and human costs associated with underage drinking and alcohol-related crashes. Founded in 1980 by Candy Lightner, whose daughter was killed by a drunk driver, MADD's 600 chapters are dedicated to stopping drinking and driving and underage drinking. MADD's Youth In Action campaign began in 1996 to combat underage drinking through close monitoring of alcohol sales to minors, merchant compliance and use of fake identification. The campaign is expanding thanks to a new partnership with the Office of Juvenile Justice and Delinquency Prevention. Funding for MADD comes from its three million supporters, as well as the U.S. Department of Transportation. Students Against Drunk Driving (SADD) was formed in 1981, changing its name to Students Against Destructive Decisions in 1998, to include all the problems faced by teenagers today, including violence and drug use. Rating the States, MADD's report card on state policies related to drinking and driving, sets high standards for state lawmakers. Visit MADD's website at www.madd.org or call (214) 744-MADD.
A Sobering Alternative
In the early 1990s, public intoxication and disorderliness were overwhelming problems for Santa Barbara's Police Department (SBPD). In 1994, SBPD established California's fourth Community Sobering Center. Administered by Thresholds to Recovery—an employment agency for recovering alcoholics and other drug addicts—the Sobering Center serves intoxicated individuals who otherwise would be charged with disorderly conduct or first-time driving under the influence offenses. Instead of arresting intoxicated offenders, local police take them to the Sobering Center for a minimum stay of four hours. Offenders are allowed a maximum of five Sobering Center visits per year without arrest. The Sobering Center served more than 4,900 individuals between 1994 and 1998, giving police more time on the streets and less time processing paperwork. Although the program has not been formally evaluated, more than 600 participants have entered treatment since its inception. The Community Sobering Center is funded by SBPD. For more information, call (805) 966-3017.
Investing In Safety
A 1997 Robert Wood Johnson Foundation survey found that 82 percent of Americans would be willing to raise alcohol taxes by 5? per drink if the funds supported alcohol prevention and treatment programs for youth. Several states do allocate excise tax revenues for such programs as well as education and law enforcement efforts which address drinking and driving. In West Virginia, all of the revenues from a 6 percent excise tax on alcoholic beverages sold in clubs are used to fund the State Police Commission on Drunk Driving Prevention. In 1998, revenues were nearly $1 million. Since 1983, the funds have provided grants to police departments throughout the state to help fund overtime patrols, sobriety checkpoints and studies of local drunk driving trends. The Commission's efforts helped reduce alcohol-related traffic fatalities in the state from 243 in 1983 to 145 in 1998 (a 40 percent decline). Raising alcohol excise taxes has other benefits: research indicates that higher prices reduce alcohol consumption, as well as alcohol-related crime, traffic fatalities and cirrhosis mortality. For more information about West Virginia's State Police Commission on Drunk Driving Prevention, call (304) 746-2120.
Checking On Drivers
Sobriety checkpoints are a visible way for police officers to deter drunk driving. According to the National Highway Traffic Safety Administration (NHTSA), checkpoints can reduce alcohol-related crashes by at least 15 percent, saving lives and saving communities millions of dollars. In 1993, Tennessee law enforcement agencies entered a partnership with NHTSA to establish the Statewide Sobriety Checkpoint Program. Every county in the state actively implemented sobriety checkpoints, which were publicized through public service announcements. Nearly 900 new checkpoints were established throughout the state. Each weekend, there were checkpoints in at least four counties, and in all counties on five weekends during the program year. Checkpoints involved license examination and random testing to determine whether a driver had been drinking. In the first year of the program, 145,000 vehicles were checked and over 9,000 drivers were detained for further investigation. The incorporation of sobriety checkpoints resulted in a 20 percent reduction of alcohol-related crashes and extensive cost savings. For more information about Tennessee's Statewide Sobriety Checkpoint Program, call (615) 741-0065.

Find Top Treatment Facilities Near You
Detoxification
Inpatient / Residential
Private / Executive
Therapeutic Counseling
Effective Results
Call Us Today!
Speak with a Certified Treatment Assesment Counselor who can go over all your treatment options and help you find the right treatment program that fits your needs.
drug-rehabs.org
1-855-350-3330
Discuss Treatment Options!
Our Counselors are available 24 hours a day, 7 days a week to discuss your treatment needs and help you find the right treatment solution.
Call Us Today!
drug-rehabs.org
1-855-350-3330