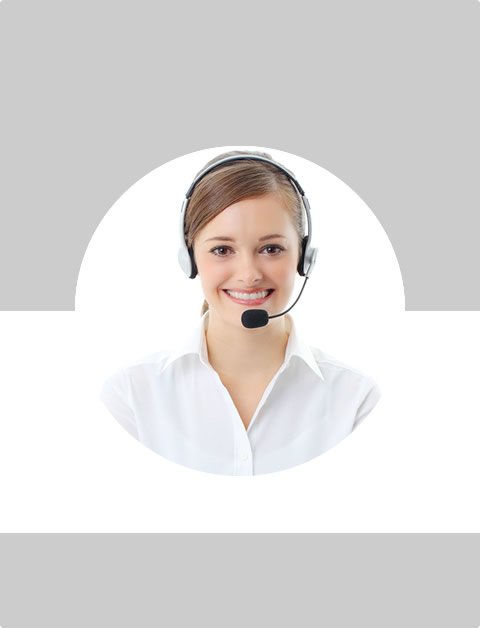 Don't Know What To Do?
Call Now to speak with a Certified Treatment Assesment Counselor who will guide you every step of the way.
This is a free service 100% Confidential
1-877-893-8276
Prescription Drugs
Prescription drugs when used as directed have many legitimate uses and can save lives, provide pain relief and result in a better quality of life for millions of patients around the globe. When prescription drugs are misused by both legitimate and recreational users however, they can have very powerful effects much like any other illicit street drug of abuse which can result in many serious consequences. Because prescription drugs are thought to be "safe" and don't necessarily carry the same stigmas as illegal street drugs when abused, today's culture uses prescription drugs much in the same way as any other drug of abuse and this has become the social norm. Prescription drug abuse has therefore become one of the top, if not the most significant, drug problem that society faces today. This is such a widespread problem, that nearly 52 million individuals aged 12 and older have misused prescription drugs at some point in their lifetimes.
Prescription Drug Abuse
Prescription drug abuse can develop over time as a result of dependence to the prescription drug, even if the individual has been prescribed the drug legitimately. While there are different types of prescription drugs, most if not all can create dependence and this may not be evident right away but most certainly will be when the individual stops taking it. So someone who has just suffered an injury and has been prescribed a prescription an analgesic such as OxyContin or Vicodin will take the drug just as prescribed until it's gone. If they have taken it long enough, dependence will develop and the individual will find that they will experience typical opiate withdrawal symptoms upon sudden cessation of use just as with heroin or any other opiate. This will results in intense cravings to take more of the prescription drug to relieve these symptoms. This is just one very common example of how prescription drug abuse can develop.
It is also extremely common for recreational drug users to misuse prescription drugs to get high; exactly in the same manner they would abuse any other drug. Prescription drugs can produce the exact same effects as any other illicit drug, and can be used to get high, to experience a sense of euphoria, etc. Because prescription drug abuse doesn't come with the same stigmas as illicit drug abuse, individuals don't realize they are going to suffer the exact same consequences if not worse. Abuse of prescription painkillers for example creates the exact same effects and presents the exact same risks as abuse of heroin. Much like a heroin overdose, individuals who overdose on prescription pain relievers may experience respiratory depression and die. To make matters even worse, illicit drug users aren't aware of the serious side effects or drug interactions that are associated with prescription drugs, and often mix illicit and prescription drugs in combination with each other or with alcohol, greatly increasing the risk of dangerous side effects, overdose and death.
Commonly Abused Prescription Drugs
The prescription drugs which are most commonly misused among legitimate and recreational users are opioids, benzodiazepines, and stimulants. Opioids are powerful pain killers meant for short-term use. However, these types of prescription pain killers act just like heroin when abused and cause the same side effects. In fact some heroin users switch back and forth from heroin to prescription opioids depending on what is more available and which is going to produce the most intense high. Prescription opioid addiction can turn into a seriously expensive and dangerous habit, with some individuals spending hundreds of dollars a day on pills and putting their health in jeopardy in the process.
Benzodiazepines and Central Nervous System Depressants are prescription drugs which are commonly prescribed to treat anxiety or sleep disorders. Abuse of this type of prescription drug is extremely dangerous, especially when combined other drugs or alcohol which can very easily cause overdose. Individuals who are taking benzodiazepines and CNS depressants whether legitimately or without a prescription often develop dependence to these drugs very quickly. So if they abruptly stop using these types of prescription drugs after developing dependence, withdrawal is particularly dangerous and seizures are known to occur which could lead to death. This is why anyone who is on benzodiazepines and CNS depressants should always seek medical assistance when they want to stop using these types of prescription drugs, as a doctor will very likely work to taper dosage gradually to avoid any potentially life threatening circumstances res or other serious consequences.
Prescription stimulants have become a very seriously abused prescription drug, and are used for their stimulant properties among youth, students, party-goers, etc. for their powerful stimulant effects. This type of prescription drug is often prescribed for individuals who suffer from conditions such as attention-deficit hyperactivity disorder, and depression, and sometimes as a diet aid for individuals who struggle with obesity because stimulants suppress appetite. While individuals who abuse stimulants to experience an enhanced sense of alertness, attention, and energy, most don't realize that there are serious side effects involved including elevated blood pressure and increased heart rate and respiration. These are not benign drugs of abuse, and overdose can very easily result in death. This is particularly a likely outcome for those who combine these powerful stimulants with other illicit drugs, prescription drugs and alcohol.
Prescription Drug Abuse Treatment
It is an unfortunate fact that prescription drug abuse has literally become an epidemic that will be very difficult to get a handle on. The key is to help individuals understand that these drugs are addictive, and help those who have become caught up in prescription drug addiction get the help they need. Just like any other type of drug addiction, individuals who have become dependent and addicted to prescription drugs will require extensive treatment if they have any chance of overcoming this problem. To not address prescription drug addiction opens the door to many serious consequences, and many overdoses occur each year directly associated with this program. These circumstances can be averted if the problem is acknowledged and addressed immediately before any serious consequences become a reality.
Find Top Treatment Facilities Near You
Detoxification
Inpatient / Residential
Private / Executive
Therapeutic Counseling
Effective Results
Call Us Today!
Speak with a Certified Treatment Assesment Counselor who can go over all your treatment options and help you find the right treatment program that fits your needs.
drug-rehabs.org
1-877-893-8276
Discuss Treatment Options!
Our Counselors are available 24 hours a day, 7 days a week to discuss your treatment needs and help you find the right treatment solution.
Call Us Today!
drug-rehabs.org
1-877-893-8276