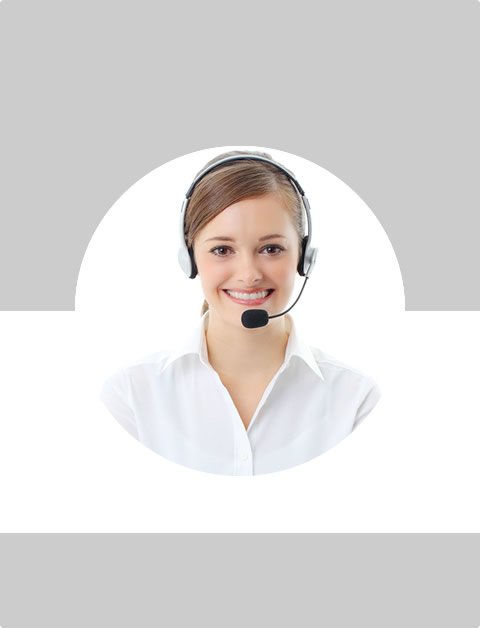 Don't Know What To Do?
Call Now to speak with a Certified Treatment Assesment Counselor who will guide you every step of the way.
This is a free service 100% Confidential
1-855-350-3330
Cocaine - What It Is And How It Is Made
From a chemical point of view, cocaine is actually an alkaloid. This substance is present in the leave structure of the so-called coca plant. Usually, the coca plant grows in a number of regions in Colombia. This plant is highly adaptable, which allows it to grow in a range of different climate conditions, while soil quality doesn't affect it either. The coca plant has a life span of approximately fifty years.
It grows to be three metres tall and its leaves are harvested and processed throughout every season. The bushes need to be stripped only manually. The harvested leaves are then dried in the sun until they become brittle. These dried coca plant leaves are then taken to an illegal drug laboratory. Cocaine is an illegal drug throughout the world.
Cocaine can be described as a powerful narcotic. Cocaine is regarded as a potent stimulant. Furthermore, it acts as an appetite suppressant, while in some cases it can be used as a topical anesthetic. From a biological point of view, the narcotic acts as a serotonin-norepinephrine-dopamine reuptake inhibitor, which is often known as a triple reuptake inhibitor.
How Cocaine affects the Brain
When an individual consumes cocaine on a regular basis, the mesolimbic reward pathway is severely affected, thus resulting in the development of addiction symptoms.
Depending on the quality of the harvested leaves, it may take up to a 150 Kg of dry, brittle coca leaves to make only 1 Kg of dry coca paste. The earliest stage of cocaine production is usually to chop the harvested leaves. Afterwards, they are dusted with lime and a small quantity of fresh water. The dried leaves are then soaked in plain water, a powerful alkali like lime is then added - this releases the alkaloids.
Kerosene needs to be added to the mixture and stirred in. This further dissolves the alkaloids. The solvent, kerosene, does not mix with the watery part of the mixture. The kerosene is then separated from the water, after which water is drained through the bottom of the mixing container and the solvent is poured out the top.
A further step in the making of cocaine paste is the adding of sulphuric acid. This leads to the separation of the alkaloids. The resulting cocaine paste is then separated from the remainings of the used solvent and finally dried in the sun, as were the leaves in the beginning.
After several similar steps, the resulted cocaine product is then dried again. This process converts it into what is known as cocaine hydrochloride. This is the actual street cocaine, which is a crystalline powder of usually a faint white color. Its taste is very bitter and the effect on the consumer is numbing. In any other forms, the potency of cocaine, as well as its solubility, may be lost.
High quality cocaine must be completely soluble in water. Otherwise it cannot be injected. If it is not, the narcotic can have a clumpy texture that, if it is injected can cause an immediate cardiac arrest. As cocaine hydrochloride, a substance that strongly resembles fine salt, the narcotic can be both snorted and injected. The blood stream absorbs it immediately.
It is actually illegal to own, manufacture, or even sell this narcotic for recreational purposes in just about every single country. Nevertheless, cocaine is consumed extensively all through the world and most consumers are not informed about the dangers they are exposing themselves to.
Cocaine laced drinks, tonics and even wines were widely used by individuals belonging to all social classes. This really is a truth that is certainly one of the most hidden aspects in North American history.
The simple truth is the fact that at this time there was a significant drug culture affecting a large part of the American society. Cocaine was used as a primary ingredient within a wide variety of "cure all" tonics and other similar drinks. In the medicinal beverages that drug corporations had been making at that particular point, cocaine would be blended with opiates and administered freely to both new and experienced consumers.
Cocaine Addiction
Cocaine addicts usually start to have hallucinations. Furthermore, most addicts behave in a completely delusional way. Reducing the dosage of cocaine leads to depression. This particular person can then grow to be so desperate for more of the same drug that he or she was taking.
These people are ready to do just about anything to obtain much more of it. In the event that the drug is just not readily accessible, the depression that particular person experiences can grow to be so great, that the user will at times develop suicidal thoughts and even go through with them. It is actually as a result of this heinous impact on the user that the word "fiend" became related to cocaine addiction.
Regrettably, as with all the opiates like heroin, the hazards of cocaine abuse were only recognized by law makers following the damage it had already caused to American society. The industry of cocaine had already been established and continues cause harm to societies around the globe. Usually, cocaine is mixed with other substances before it is sold. These substances increase the power of the narcotic.
Find Top Treatment Facilities Near You
Detoxification
Inpatient / Residential
Private / Executive
Therapeutic Counseling
Effective Results
Call Us Today!
Speak with a Certified Treatment Assesment Counselor who can go over all your treatment options and help you find the right treatment program that fits your needs.
drug-rehabs.org
1-855-350-3330
Discuss Treatment Options!
Our Counselors are available 24 hours a day, 7 days a week to discuss your treatment needs and help you find the right treatment solution.
Call Us Today!
drug-rehabs.org
1-855-350-3330