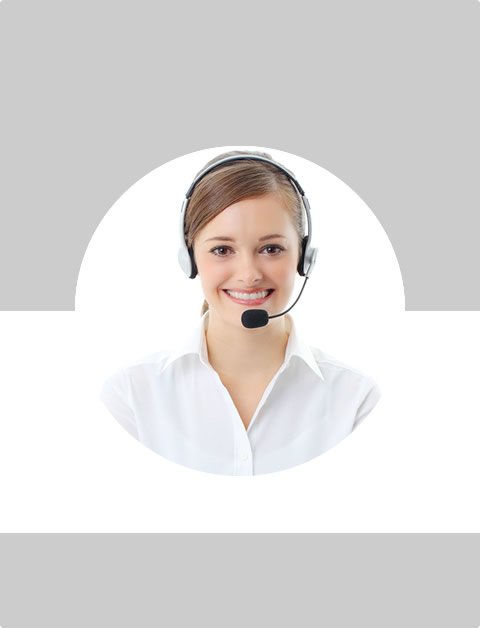 Don't Know What To Do?
Call Now to speak with a Certified Treatment Assesment Counselor who will guide you every step of the way.
This is a free service 100% Confidential
1-877-893-8276
Cocaine Addiction Treatment
Cocaine is an addictive and bitter pain blocker. There are different forms of this street drug. It is extracted from the leaves of cocoa scrub, found in the Andean highlands in South America. It is the most powerful natural stimulant known.
In the past, the cocaine was used as a pain blocker in the medical profession. However, due to the addictive nature of cocaine and development of the safer anesthetics, its use had been stopped. The cocaine is commonly used as a recreational drug, often characterized as illicit cocaine. It is famous by several names such as powder, ski, and snow, blow, cocoa, soft, slopes, and nose candy. It is normally supplied in the form of a white crystalline powder that is cocaine hydrochloride. The power is mostly diluted and mixed with many other substances including anesthetic, sugars, inositol, and mannitol.
Cocaine Abuse:
The cocaine is commonly administered by: snorting, injecting, and smoking. Snorting involves inhaling of cocaine drug powder through the nose. It enters the bloodstream via nasal tissues. The cocaine is also directly injected into the bloodstream with a needle. It is also inhaled into the lungs by smoking. The absorption by smoking and ingestion is very fast. All these methods of abuse can lead to cocaine addiction and cause severe health and other problems.
Effects of Cocaine:
The cocaine is known for its powerful stimulating effects on the nervous system. It escalates levels of dopamine which acts as a neurotransmitter and gives pleasure and movement in the brain. The user gets an enhanced feeling of well-being, euphoria, motor activity, alertness, and energy. Cocaine is a highly addictive drug. Long term usage of cocaine may bring in gradual changes in the systems in the brain and increase the risks of addiction.
Cocaine addiction or dependence is a compelling mental desire to use this drug regularly. Many people get exposure to the use of the drug cocaine in their teenage years. This rears the reinforcing effects and makes them exposed to getting addicted. They take cocaine ecstasy also recognized as polyconsumption. The cocaine is classified as a high dependency, high abuse and a high risk stimulant by the federal government.
Signs and Symptoms:
The signs and symptoms of cocaine addiction depend on the method of its ingestion. Snorting cocaine can cause loss of sense of smell, hoarseness, nosebleed, chronically running nose and difficulty in swallowing.
Cocaine addiction can also lead to frequent and increased mood swings, anxiety, restlessness, irritability, paranoia, insomnia, psychosis, tachycardia, high blood pressure, panic attacks and cognitive impairments. It can also bring noticeable changes in lifestyle, personality and behavior including compulsive, aggressive, criminal as well as erratic behaviors.
High Social Risks of Cocaine Addiction:
The cocaine addicts ultimately prefer to confine to cocaine than involving in any other activity. A few cases of mothers selling their children, professionals waste their money; people losing the jobs and becoming bankrupt or even dying are some of the social problems caused by cocaine addiction.
Health Risks of Cocaine Addiction:
The cocaine addiction can have the following negative effects on the health, other than the risks mentioned above. A regular ingestion can cause severe bowel gangrene due to reduction in blood flow. The injecting has a high risk of acute allergic reactions and blood-borne diseases including hepatitis and HIV/AIDS.
The consumption of cocaine can also lead to several other health problems such as dilation of pupils, blood vessel constriction, increased body temperature, nausea, hypertension, abdominal pain, headaches, and loss of appetite, malnutrition, respiratory problems and stroke.
The cocaine can cause cardiovascular as well as brain damage due to the constricting of blood vessels in the brain. The constriction of arteries can cause heart attacks. There are many cocaine-related deaths as a result of cardiac arrests and brain strokes.
Treatment Options:
Behavioral interventions such as use of cognitive-behavioral therapy can be an effective way for treating the cocaine addiction and preventing relapse. The treatment should be tailored according to the need of the patient to get the best results. The treatment includes social supports as well as other services. At present, there is no FDA-approved medication available for treating all cocaine addiction.
The good news is that according to various surveys there is a continuing decline in the use of cocaine powder due to the awareness created by the various organizations.
Find Top Treatment Facilities Near You
Detoxification
Inpatient / Residential
Private / Executive
Therapeutic Counseling
Effective Results
Call Us Today!
Speak with a Certified Treatment Assesment Counselor who can go over all your treatment options and help you find the right treatment program that fits your needs.
drug-rehabs.org
1-877-893-8276
Discuss Treatment Options!
Our Counselors are available 24 hours a day, 7 days a week to discuss your treatment needs and help you find the right treatment solution.
Call Us Today!
drug-rehabs.org
1-877-893-8276