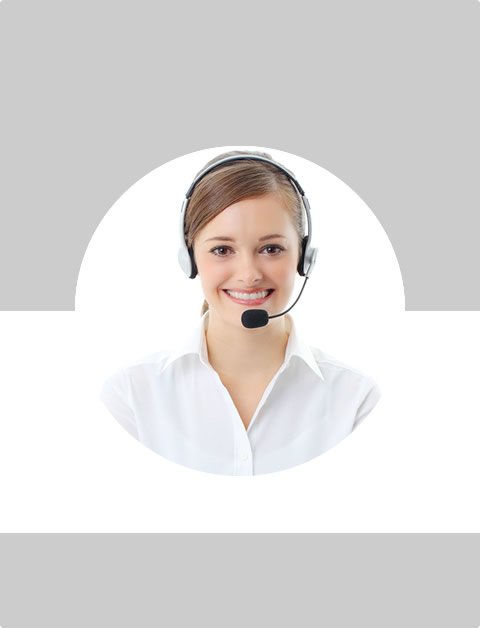 Don't Know What To Do?
Call Now to speak with a Certified Treatment Assesment Counselor who will guide you every step of the way.
This is a free service 100% Confidential
1-877-893-8276
Buprenorphine and Heroin Addiction
For those unfortunate enough to develop an addiction to heroin, their only real chance of a safe and healthy recovery is with the help of a rehabilitation program. Only with the guidance, supervision and medication of a professional rehab facility can an addict be safely weaned from heroin. Any other method of coming off heroin may be hazardous to the health and safety of the user.
What is Heroin Addiction?
An user can become addicted to heroin very quickly after the first use. If use continues the chemistry of the brain becomes altered to a new ground state, and in order for the user to function they must continue to use the drug simply in order to maintain equilibrium.
Heroin addiction occurs when an user becomes physically and psychologically dependent on regular doses of heroin. When heroin cannot be administered the user will begin to experience withdrawal symptoms within several hours of the last dose. These symptoms are caused by the altered brain chemistry of the user, as the balance of neurotransmitters in the brain adjusts through regular use.
Heroin withdrawal symptoms will continue until either the user receives another dose of the drug or the chemical balance of the brain is restored to that of a healthy person. Unfortunately, the symptoms of heroin withdrawal can be hazardous and potentially fatal, so without the use of heroin or a synthetic opioid replacement the life of the user may be at risk.
What is Buprenorphine?
Buprenorphine (marketed variously as Subutex, Suboxone, Buprenex, Temgesic, Butrans and Norspan) is a semi-synthetic opioid commonly used in the management of acute pain caused by the symptoms of heroin withdrawal.
Buprenorphine is a Schedule III drug prescribed to heroin addicts as part of a rehabilitation program. The drug acts to replace heroin, and depending on the user and the dosage it can reduce the symptoms of heroin withdrawal. In some cases it can even prevent the symptoms entirely.
How is Buprenorphine Used?
Buprenorphine and heroin addiction are closely linked, and the majority of prescriptions are issued to heroin addicts wishing to cease their use of the drug. Medical professionals may want to prescribe the drug for a brief period to help an addict through the worst of the withdrawal period, but it is also often prescribed over the long term as a replacement for heroin, offering addicts the option of a safe, supervised maintenance dose to control their cravings in a controlled way.
The timing of the first dose of buprenorphine is critical to find the correct dosage and minimize the risk of a combined overdose of both heroin and buprenorphine. The first dose must be administered eight hours after the final dose of heroin.
To reduce the risk of abuse buprenorphine must be taken in the presence of the prescribing doctor. The drug is delivered in pill form, and it must be allowed to dissolve under the tongue for several minutes in order to reach the blood stream. If the pill is swallowed and dissolves in the stomach it will have no effect.
Buprenorphine vs. Methadone
Methadone is a more popular medication than buprenorphine for recovering heroin addicts, though some users and medical professionals favor the latter for various reasons. Some methadone users report feeling more clear-headed after switching to buprenorphine, which can be of great benefit when trying to deal with the psychological dependence on heroin during detox. Other users suffer adverse effects when using methadone, making buprenorphine a safer option.
While statistics show that methadone can be a more effective drug when administered as a replacement for heroin, buprenorphine is less likely to result in a substance dependence situation. Methadone can be strongly habit forming, while buprenorphine is easier to wean off of. Many addicts, therefore, prefer to use methadone as a stepping stone towards buprenorphine before finally attempting to live completely drug free.
Finally, buprenorphine carries a reduced risk of overdose compared to both heroin and methadone. While the effects of overdose can be severe they may be less potentially fatal than either of the other options.
Why Use Buprenorphine?
The advantages of buprenorphine over heroin are clear. A regular dose will eliminate or reduce cravings for heroin, allowing users to avoid the risks and temptations of the illicit drug scene. Buprenorphine can offer a safe, manageable method by which heroin users make the transition away from drugs, providing both short term and long term solutions to the problems of withdrawal and continued use of illegal drugs.
Find Top Treatment Facilities Near You
Detoxification
Inpatient / Residential
Private / Executive
Therapeutic Counseling
Effective Results
Call Us Today!
Speak with a Certified Treatment Assesment Counselor who can go over all your treatment options and help you find the right treatment program that fits your needs.
drug-rehabs.org
1-877-893-8276
Discuss Treatment Options!
Our Counselors are available 24 hours a day, 7 days a week to discuss your treatment needs and help you find the right treatment solution.
Call Us Today!
drug-rehabs.org
1-877-893-8276