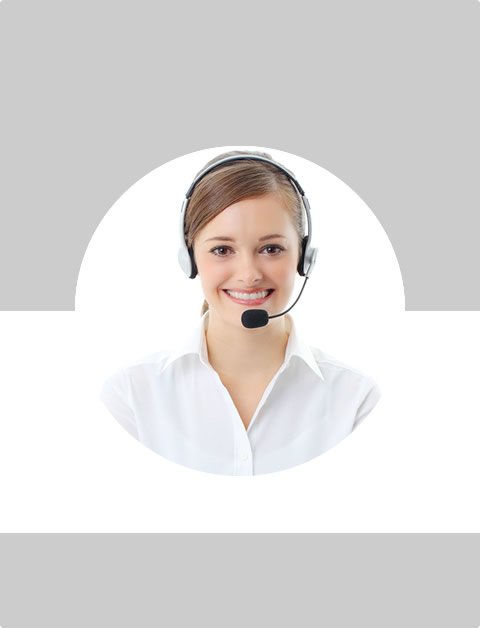 Don't Know What To Do?
Call Now to speak with a Certified Treatment Assesment Counselor who will guide you every step of the way.
This is a free service 100% Confidential
1-877-893-8276
Brain Regions are Changed Because of Cocaine Addiction
A team led by researchers from Massachusetts General Hospital (MGH) has used advanced imaging techniques to identify an unexpected structural difference in the brains of cocaine addicts.
The report in the Nov. 18 issue of Neuron describes how a key structure called the amygdala, which previous research has linked to the brain's reward-processing system, is smaller in cocaine addicts than in healthy volunteers. While the current study cannot determine whether this difference is a cause of addiction or results from an early event in the course of drug use, the findings suggest a need to reformulate current strategies for treating cocaine addiction.
"Work here and at other centers has identified the amygdala's fundamental role in addiction. It is important for producing drug craving, which has a powerful effect in maintaining drug abuse," says Hans Breiter, MD, co-director of the Motivation and Emotion Neuroscience Collaboration in the MGH Departments of Radiology and Psychiatry, and the senior author of the current study.
"No one anticipated such a specific pattern of volume reduction in the amygdalas of cocaine addicts – pointing to potential problems in a small number of sub-regions of this brain structure."
Earlier studies by Breiter's group and others used advanced imaging techniques to show how cocaine use affects the activity of key structures deep within the brain. Among those findings was reduced activity in the amygdala, particularly during times when addicts reported feelings of craving.
Vulnerability to Cocaine Addiction
In the few previous studies that examined brain structure in cocaine addicts, abnormalities were found only in regions connected to the amygdala. Pursuing those observations, the researchers sought to discover whether structural abnormalities would be found in the amygdala itself that could reflect either vulnerability to cocaine addiction or changes caused by drug use.
Using newly developed imaging techniques to produce extremely detailed structural information, the researchers analyzed data gathered in earlier imaging studies of 27 cocaine addicts who had participated in cocaine infusion studies. For purposes of comparison, they did the same analysis on similar images gathered from 27 healthy controls, who matched the addicts in a number of variables.
The amygdalas of cocaine addicts were found to have significantly less volume than those of the healthy controls, reductions that consistently applied to specific areas. Several characteristics of the changes observed in this study suggest that they may result from genetic differences that could underlie an increased vulnerability to cocaine addiction.
Short-Term Degeneration
"All of the cocaine addicts studied – those whose drug use extended for decades and those who had been using for as little as one year – had the same sort of reduction in amygdala volume, which makes it hard to argue for alterations due to long-term degeneration," Breiter says.
Previous studies have shown that, during healthy adolescent development, the right amygdala becomes larger than the left amygdala, leading a normal asymmetry between the right and left sides. In the current study, this asymmetry was not observed in the cocaine-dependent subjects but was present in the healthy controls.
"Asymmetries that appear during the course of development often arise from the actions of specific genes" says co-first author Gregory Gasic, PhD, of the Martinos Center for Biomedical Imaging at MGH. "We cannot, however, rule out rapid changes in amygdala volumes early in the course of drug use that abolish this asymmetry."
Amygdala Linked to Drug Craving
Although there was no correlation of amygdala size with the duration of cocaine addiction, those addicts whose amygdalas were smallest reported the highest levels of drug craving experienced throughout the day, a finding that complements earlier associations of drug craving with amygdala activity.
Perhaps most intriguing is the fact that early studies by Breiter and other investigators have revealed a key role for the amygdala in alerting other brain regions of the possibility of undesirable events or bad outcomes, since drug addicts commonly have difficulty evaluating the long-term consequences of their actions.
"Until now, those of us who study addictions have been focusing on the excessive rewards addicts receive from substance abuse. But it's more complicated than that," says David Gastfriend, MD, director of Addictions Research at MGH and a co-author of the Neuron paper. "In combination with other work, this study suggests that, when the opportunity for excitement presents itself, some people cannot make good judgments– just like teenagers who take excessive risks in pursuit of thrills. It looks like this is a continuing problem for people with cocaine addiction, and now we know where in the brain that problem resides."

Find Top Treatment Facilities Near You
Detoxification
Inpatient / Residential
Private / Executive
Therapeutic Counseling
Effective Results
Call Us Today!
Speak with a Certified Treatment Assesment Counselor who can go over all your treatment options and help you find the right treatment program that fits your needs.
drug-rehabs.org
1-877-893-8276
Discuss Treatment Options!
Our Counselors are available 24 hours a day, 7 days a week to discuss your treatment needs and help you find the right treatment solution.
Call Us Today!
drug-rehabs.org
1-877-893-8276