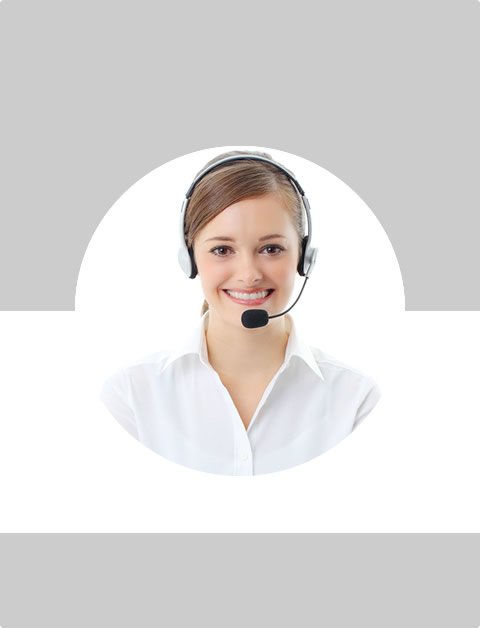 Don't Know What To Do?
Call Now to speak with a Certified Treatment Assesment Counselor who will guide you every step of the way.
This is a free service 100% Confidential
1-877-893-8276
Amphetamines
Definition: Amphetamines
Amphetamines are stimulant drugs. They are also used as appetite suppressant drugs. Amphetamines stimulate the CNS or central nervous system which includes the brain and nerves by increasing the amounts of certain useful chemicals in the body. This in turn increases the blood pressure and heart rate. The increase in these chemicals in the body also decreases appetite. The chemicals also have other useful effects. Amphetamines are normally used to treat ADHD (attention deficit disorder with hyperactivity) and narcolepsy. Amphetamines may sometimes be used for other purposes that aren't listed medication guides.
Basic facts and information about Amphetamines
Amphetamines should be avoided when operating machinery, driving and doing any other tasks that are hazardous activities. This is because amphetamines are known to cause dizziness, restlessness or blurred vision. The drug is also capable of hiding symptoms and signs of extreme tiredness which is dangerous. You must therefore avoid hazardous activities when using amphetamines.
It is also important to note that amphetamines are habit forming drugs. You are therefore likely to develop psychologically and physical dependency when using the drug. You are also likely to experience withdrawal effects after you stop using the drug. Amphetamine use should be stopped gradually as opposed to stopping suddenly to avoid serious withdrawal effects. Amphetamines must also be taken according to the directions. Don't crush or chew amphetamine capsules or tablets. You should instead swallow them with water.
Before you take amphetamines, it is important to consider some things. For instance; you shouldn't use amphetamines if you have high blood pressure or heart disease. You should also avoid amphetamines if you have arteriosclerosis which is a condition characterised by hardening of arteries. Amphetamines should also be avoided by individuals with glaucoma and hyperthyroidism. You should also avoid the drug if you have taken MAO inhibitors (monoamine oxidase inhibitors) i.e. isocarboxazid, tranylcypromine or phenelzine in the last two weeks. Amphetamines should also be avoided by individuals with a history of alcohol or drug abuse.
Patients are advised to inform their doctors if they suffer from the following ailments before taking amphetamines. These ailments include; any anxiety disorder, tourette's syndrome or phonic or motor tics, epilepsy or any another seizure disorders and diabetes. You shouldn't take amphetamines, if you have any of the above conditions because the drug can cause serious health risks/problems.
Amphetamine administration
You should take amphetamines exactly the way your doctor directs you. If you happen to become confused by the directions, do not hesitate to ask clarification from your doctor or pharmacist. Proper administration of amphetamines is very important to ensure safety. As mentioned above, the drug (amphetamine tablets or capsules) should be taken using water. You shouldn't take the drug at night because it is known to cause insomnia. You should never take additional doses of amphetamine without consulting your doctor. If you happen to develop tolerance towards the drug, consider consulting your doctor first before altering your dosage. It is important to note that amphetamines are habit forming drugs. Do not take too much of the drug because it is dangerous in huge quantities.
Amphetamines and pregnancy
Amphetamines are category C FDA pregnancy drug. This simply means that there is no information to ascertain whether the drug is harmful to the unborn. You must therefore consult your doctor first before taking amphetamines if you are already pregnant or you are planning to become pregnant. Amphetamines are capable of passing into breast milk thus there may be high chances of the drug affect your baby if you decide to take the drug without consulting your doctor. You shouldn't take the drug when breast-feeding a baby.
Amphetamines and dosage
If you happen to miss a dose, take it immediately when you remember. In cases where you remember that you missed a dose very late, consider continuing with your normal dosage schedule. You must never take a double dose to cater/cover a missed dose.
In case of amphetamine overdose, you should seek immediate medical attention. Some of the symptoms of amphetamine overdose include; tremor, restlessness, rapid/increased breathing, confusion, panic, hallucinations, aggressiveness, vomiting, nausea, diarrhea, seizures and irregular heartbeat.
In conclusion, the above information is adequate enough to guide you on amphetamine usage. You must however keep researching on new information about amphetamine to be at par with various drug developments.
Find Top Treatment Facilities Near You
Detoxification
Inpatient / Residential
Private / Executive
Therapeutic Counseling
Effective Results
Call Us Today!
Speak with a Certified Treatment Assesment Counselor who can go over all your treatment options and help you find the right treatment program that fits your needs.
drug-rehabs.org
1-877-893-8276
Discuss Treatment Options!
Our Counselors are available 24 hours a day, 7 days a week to discuss your treatment needs and help you find the right treatment solution.
Call Us Today!
drug-rehabs.org
1-877-893-8276