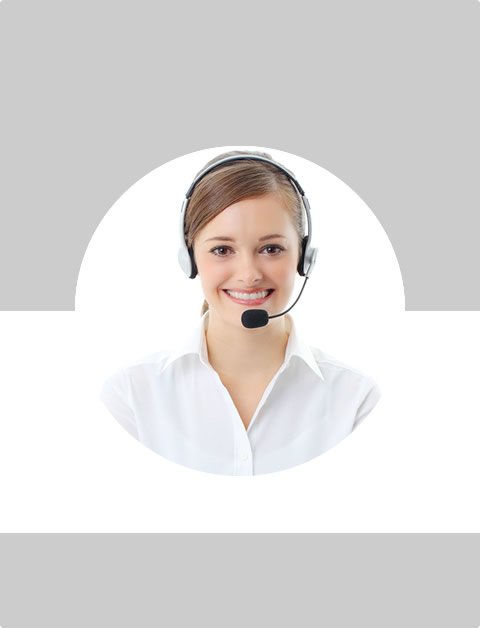 Don't Know What To Do?
Call Now to speak with a Certified Treatment Assesment Counselor who will guide you every step of the way.
This is a free service 100% Confidential
1-877-893-8276
Types of Alcohol Treatment Facilities
Alcoholism is a major concern that has a destructive impact on the patient. Deciding to enroll in one of the many alcohol treatment facilities is a significant step in the course of recovery. Life at an alcohol rehab center focuses on habit, health as well as getting well. This is the starting point of living a fulfilling life of sobriety and requires great dedication and commitment both on the part of the patient and the patient's support system.
There is a diverse variety of alcohol treatment facilities available these days, which are offered by quite a big number of healthcare providers as well as cooperative societies. The facilities providing alcohol treatment provide care based on the intensity of the alcohol addiction and the living condition of the patient. It is only after careful analyzing of facts that one should choose an alcohol treatment facility to deal with alcohol addiction. Here are some of the options to choose from.
Inpatient facilities
An inpatient alcohol treatment facility requires the individual to reside in the rehab center as in-patients during the period of their treatment process where the physicians can supervise them well. They stay there in the company of other individuals who are trying to fight their addiction and go through treatment. The patients are allowed visitors at particular times and only after their first week in the facility.
The period of their stay usually vary from a month to more than a few months or a year. The first week is normally a time for detoxification if necessary or if not accomplished in a hospital previously. It is also a time to become accustomed and get introduced to the recovery process of the treatment centre. This treatment method is considered to be highly practical in serious cases of alcohol abuse.
Outpatient facilities
At outpatient alcohol treatment facilities, the patients are required to attend conferences which are performed there on a regular basis. In addition, they are supposed to follow a strict alcohol treatment schedule. Medicines are administered according to the patient's treatment plan to prevent a relapse from taking place. Counseling as group therapy or individually is also conducted. Individuals who have comparable symptoms talk about their personal methods of alcohol recovery.
Compared with the inpatient treatments, individuals undergoing this kind of treatment can obtain more direct support from relatives and friends during the treatment process and they do not have to go to the rehab centers far away from their family. Weekly individual outpatient counseling sessions are often used together with recovery support groups. Outpatient treatment is suitable in situations where the patient does not have chronic alcohol addiction.
Therapeutic Communities
A therapeutic community is made of individuals who form a type of cooperative society to help people suffering from alcohol and drug dependency. They consider alcoholism as an entirely mental condition that facilitates the need for stable counseling as well as supportive therapy. Therefore, focus is to ensure changes in behavior in the addicts' home environment. The length, content and type of alcohol treatment in this treatment method may vary from one community to another.
Adolescent alcohol treatment facilities
The rising number of alcoholics among the adolescent age group has resulted in the establishment of more alcohol treatment facilities specifically intended for treating teenagers successfully and helping them get rid of adolescent stage alcoholism. The treatments offered at these facilities are usually different from those at other treatment centers.
Cognitive behavioral therapy
This is a prearranged method of treating alcohol addiction. The addict is given training and is made to transform their approach towards alcohol consumption. Medicines can be administered to help the patient to calm down and keep their mind engaged. In this kind of alcohol treatment facility, the patient is assigned tasks to complete and they have to reside in the treatment center to finish the therapy course.
These are some of the different kinds of alcohol treatment facilities accessible for individuals suffering from alcohol addiction. Most facilities will assess the level of alcohol dependency and health and also the kind of treatment that can work best for the particular individual.
Addiction experts will also look at the patients drinking patterns and design a personalized recovery arrangement, highlighting the right treatment, which includes diagnostic and statistical details. Choosing the right center for alcohol addiction makes the recovery process much faster and easier.
Find Top Treatment Facilities Near You
Detoxification
Inpatient / Residential
Private / Executive
Therapeutic Counseling
Effective Results
Call Us Today!
Speak with a Certified Treatment Assesment Counselor who can go over all your treatment options and help you find the right treatment program that fits your needs.
drug-rehabs.org
1-877-893-8276
Discuss Treatment Options!
Our Counselors are available 24 hours a day, 7 days a week to discuss your treatment needs and help you find the right treatment solution.
Call Us Today!
drug-rehabs.org
1-877-893-8276