P.O. Box 1807
Watsonville
,
CA.

95077

(831) 722-2074
At Teen Challenge - Watsonville, CA (Pajaro Men's Center), one of the most common questions we get asked is why they should go with a Christian recovery program. There are many factors that set us apart from traditional recovery centers, and we believe these differences are some of the biggest reasons our program works so well. We can offer healing in a way that traditional substance abuse treatment programs can't through Christ.
Type of Care:
Drug and Alcohol Rehab Services
161 Miles Lane
Watsonville
,
CA.

95076
Si Se Puede offers an unique bilingual and monolingual treatment program for adult, Spanish-speaking men in the area of Watsonville, California. This 23-bed residential treatment facility provides 1-6 months of recovery services for individuals who suffer from substance use disorder and co-occurring disorders. Their program utilizes cognitive behavioral therapy, trauma-informed care, individual and group counseling, life skills training, and mindfulness meditation. The program is staffed by professional, bilingual clinicians and is licensed by the State Department of Health Care Services.
Type of Care:
Drug and Alcohol Rehab Services
Service Setting:
Inpatient Drug Rehab, Long-Term Drug Rehab
262 Gaffey Road
Watsonville
,
CA.

95076
Elevate Addiction Recovery Services' Seascape Recovery Center is a 50-bed inpatient addiction rehab facility located in Watsonville, CA. It also offers detox services and transitional housing that adds another 24 beds to the facility. In addition to seaside views, this facility offers whole-person recovery services. Seascape offers a gym, nutritious, chef-prepared meals, and many amenities. These include a swimming pool, basketball hoop, volleyball court, gardens, and more on 28 acres, providing an environment that is intentionally comfortable and peaceful in order to support patients' recoveries.
Type of Care:
Drug and Alcohol Rehab Services, Detox, Halfway House, Alcohol Detox
Service Setting:
Inpatient Drug Rehab, Short-Term, Long-Term Drug Rehab, Inpatient Detox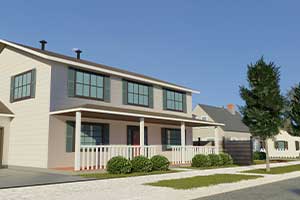 284 Pennsylvania Avenue
Watsonville
,
CA.

95076

831-319-4200
Type of Care:
Drug and Alcohol Rehab Services, Methadone Maintenance, Methadone
Service Setting:
Outpatient Programs, Regular Outpatient Treatment