Get Help - Find a Rehab Center Today

For help finding an addiction treatment center, Call us!
All calls are 100% confidential and free
1-877-882-9275
Waiting for the Individual to "Hit Rock Bottom" vs. Intervention
Addiction's grip on the addict is powerful and all-consuming. By creating physical changes within the brain and fostering psychological dependence, drugs and alcohol make it difficult for the user to break away. By compromising the prefrontal cortex, where decision-making and self-control occur, addictive substances make it harder for the person addicted to choose recovery. And with the specter of a difficult and possibly even dangerous withdrawal in front of them, people with addiction often find it easier to keep using than to face the hard path to rehab.
What is rock bottom?
So what convinces a person with addiction to pursue rehab? Often, it is what is described as '''rock bottom'''. Rock bottom is the point at which things cannot possibly get any worse for the person suffering from addiction. Typically, rock bottom involves reaching a point of desperation, where the person does not feel as if there is any way forward.
Rock bottom can include any of the following feelings and symptoms:
Depression
Hopelessness
Terror
A sense of being overwhelmed
Lack of energy
Self-isolation
Physical distress, such as panic attacks, high blood pressure, and stomach problems
Anxiety
Disordered eating
Trembling
Dizziness
Rock bottom looks different for everyone. For one person, it could be getting arrested for drug possession. For another, it could be going through a divorce. For another, it could be losing a close friend to a drug overdose, or experiencing a close call themself. When the person with addiction feels as if their life cannot get any worse, that is the point at which it can be said they have reached rock bottom.
People who have reached rock bottom do not always immediately seek out a solution for their problem. In fact, desperation, despair, and depression can lead to delays in their pursuit of rehab. Sometimes, rock bottom can last weeks, months, or years before a person pursues rehab. In order to turn rock bottom into healing, people with addiction often need to be shown that there is hope with a path toward healing.
The idea that a person must reach rock bottom before pursuing recovery is very common. Family, friends, the general public, and even people with addiction themselves may believe that they have to reach their lowest possible point before they can begin to heal.
The reality, however, is that some people with addiction never do reach rock bottom. Sometimes, they tragically die from their addiction before they can pursue rehab. Waiting for a loved one to reach rock bottom can be a dangerous approach to healing and recovery.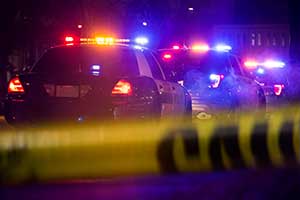 Dangers of Waiting For Rock Bottom
Waiting for a loved one to hit rock bottom, while often considered an appropriate response to addiction, has some inherent dangers.
What if the person with addiction is arrested for a DUI or drug possession and ends up in jail?
What if they overdose on drugs or alcohol?
What if they drive while high and kill someone in an accident?
What if they die themselves from an overdose or accident?
What if they commit a violent crime?
What if they destroy their finances, or their family's finances?
What if they irreparably harm their relationships?
What if they permanently damage their physical or mental health?
Rock bottom can be a very dark place, and some people never even get there. Helping a person with addiction find their way to recovery before they hit rock bottom can prevent much heartache. One of the most effective ways to do so is to stage an intervention to introduce, support, and encourage rehab and recovery.
What is involved in a drug/alcohol intervention?
A drug or alcohol intervention is an attempt by an addicted person's loved ones to impress upon them the consequences of their addiction and convince them to pursue rehab. There are a number of elements that go into an intervention.
Love and Concern
The driving force behind an intervention must be love for the addicted person. Each participant must join with the goal of helping the addicted person achieve recovery because they want what is best for that person. This love, when communicated throughout the intervention, can be powerfully persuasive.
Professional Mediation
Typically, an intervention is mediated by a professional mental health counselor, addiction counselor, psychologist, social worker, or intervention specialist. This professional helps to prepare the family members and friends for the intervention and guide the intervention toward a successful conclusion.
Addict's Loved Ones
The most critical participants in an intervention are the addicted person's loved ones. Friends and family members can use their relationship with the addicted person to encourage recovery. Knowing the impacts of addiction on their loved ones can sometimes be a powerful motivator to seek recovery.
Faith Leader
A member of the addicted person's faith community may also join the intervention. This individual, such as a rabbi or priest, can offer spiritual support for all involved in the intervention. In addition, their spiritual authority can help convince the person with addiction to choose rehab.
Surprise
Most often, the intervention is a surprise to the person with addiction. The hope is that by providing the intervention unannounced, the friends and family will be successful in getting the attention of the person addicted.
Outline of Addiction's Impacts
Each person in the intervention will take the time to specifically outline the ways in which the person's addiction has negatively affected them. From depleted finances to destroyed communication, these impacts will hopefully show the person the true scope of the damage their dependence upon drugs and alcohol is causing.
Outline of Boundaries
Each participant will also lay down boundaries for the person addicted. For example, a spouse may let them know that they will be separating from them if they do not seek treatment.
Treatment Plan
Finally, the intervention will offer the person with addiction a specific treatment plan. For example, the family may offer to drive the person to a rehab facility as soon as the intervention is over. Providing concrete support and solutions can help the person visualize a way forward.
What are the next steps after rock bottom/intervention?
If an intervention or rock bottom is effective, the person with addiction will agree to addiction treatment. This means that they will start with a detox program and then move to a rehab program that fits their needs.
Throughout this process, the person with addiction will continue to need the love and support of their friends and family. Often, rehab is difficult and relapse is frequent. Knowing that they have a loving support system can help give them the strength to successfully pursue their recovery.
If the person with addiction refuses to change their behavior, it may be time for family and friends to implement the boundaries they discussed during intervention. This is often difficult. Family and friends may feel as if they are betraying or hurting their loved one. However, firm boundaries can protect both the loved ones and the person with addiction by making it more difficult for them to pursue their addiction. It also allows more opportunities for loved ones to encourage them to pursue rehab.
Confronting a person with addiction and enforcing boundaries, if necessary, can be the most loving action friends and family can take. These actions can make a difference. About 90 percent of professionally mediated interventions succeed in convincing addicted person to pursue recovery. Interventions and recovery can be a lifesaving choice.
Sources:

Other Drug and Alcohol Rehab Services:
National Non Profit Helpline - 1-877-882-9275
Our National Non Profit Helpline is a 24/7, 365-day-a-year treatment referral and information service for individuals and families faced with mental and/or substance use disorders.
All calls are strictly confidential
Our service provides referrals to licensed treatment facilities, support groups, and community-based organizations. You don't have to struggle alone with addiction. Help is just a phone call away. Call 1-877-882-9275 now to get the help you need and deserve.