Get Help - Find a Rehab Center Today

For help finding an addiction treatment center, Call us!
All calls are 100% confidential and free
1-877-882-9275
Inpatient vs Outpatient Treatment
Addiction treatment usually falls into one of two categories: inpatient and outpatient treatment. Both approaches offer professional support for people with addiction who are pursuing recovery. However, they have some fundamental differences. have some fundamental differences. Here is a look at each of these types of rehab programs.
Inpatient Treatment: A Definition
Inpatient treatment, also known as residential treatment, is defined as an addiction treatment program where the patient lives in the treatment center around the clock receiving intensive therapy and treatment during their stay. The 24/7 housing and support provides an intense recovery experience that typically encompasses three stages of recovery: detox, reflection, and growth.
Inpatient addiction treatment can vary in its length. Short-term residential rehab lasts up to 30 days, while long-term residential rehab lasts longer than 30 days. Regardless of the length of the stay, it is the controlled environment, round-the-clock support, and intensive therapy that define inpatient treatment.
Preparing for Inpatient Rehab
Inpatient rehab is a big commitment, and it will require the person seeking rehab to leave their daily life behind for the length of treatment. As a result, you and they will need to take some time to prepare for their residential stay.
Get daily affairs in order.
Daily obligations must continue to be handled while a person is in inpatient treatment. Here are a few of the things to arrange before entering residential treatment:
Living arrangements for children and dependents
Pet care
Plant care
Home maintenance and care
Bill payment
Inform employers.
Addiction treatment is eligible for both FMLA (Family and Medical Leave Act) and ADA (Americans with Disabilities Act) coverage. This means that the person entering rehab may be able to keep their job while admitted. They must make the appropriate arrangements with their employer to seek this protection and to maintain a good relationship with their workplace. Discuss the treatment plan with employers and following their policies for applying for the appropriate leave coverage will help to ease the transition to and from rehab.
Arrange transportation to and from the facility.
Having a vehicle is not necessary or often allowed while living in residential rehab. Therefore, transportation will need to be arranged both to and from the facility. Friends, family members, or even taxis and Ubers can provide a way to come and go from the treatment facility.
Say goodbye to friends and family.
Entering residential rehab is an important step in one's recovery. It is encouraged to share the rehab journey with your loved ones. Not only can they help with arrangements, but they can offer emotional support during the journey toward overcoming addiction. Their encouragement and reassurance will help support healing through one's addiction recovery.
Life During Inpatient Rehab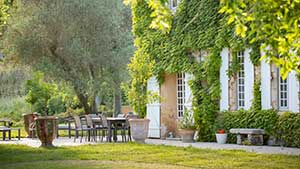 Life during inpatient rehab will be intense, but it is designed to facilitate recovery from addiction. Here is what can be expected while in an inpatient treatment program:
Detox
People with addiction will be closely monitored by healthcare professionals during withdrawal. These professionals may also administer medications to keep one stable and alleviate the worst symptoms of withdrawal. This will help the person affected to not suffer the physical and psychological impacts of withdrawal alone.
Nourishing Food
Residential rehab facilities will provide three nourishing meals a day. These meals will strengthen the body and mind to help gain the most out of your therapy and treatments available at the facility.
Group Therapy
Each day will include a series of both group and individual counseling sessions. Group sessions offer the opportunity to connect with others who are experiencing the same or similar addiction and life struggles. The creation of friendship and trust can generate a strong support system for the addicted and others in the facility.
Individual Therapy
Individual therapy often utilizes cognitive behavioral therapy (CBT). CBT identifies individual responses to addiction triggers, and retrains the brain and promotes behaviors that adopt healthier responses. Individual therapy also offers a place to honestly discuss addiction and any underlying issues in a supportive environment.
Activities and Classes
Therapy will be supplemented by a variety of activities and classes that encourage relaxation, focus, and healing. Here are some of the most common activities that will encountered in a residential rehab facility:
Yoga
Meditation
Exercise
Art
Music therapy
Acupuncture
Equine therapy
The inpatient treatment program chosen will determine one's exact daily schedule. Generally speaking, though, a mix of activities, therapy, food, and personal time will be assigned or available throughout the inpatient rehab journey.
Outpatient Treatment: A Definition
Outpatient treatment, also known as intensive outpatient programs or IOPs, provides treatment for people with addiction while allowing them to live at home and pursue their daily activities such as work, school, and family care.
Outpatient treatment typically requires up to 12 hours a week of attendance at a treatment facility with daily visits to the center. Treatment can consist of a variety of activities including the following:
Group therapy
Individual therapy
Outpatient detox
Support groups
Education
Outpatient treatment typically costs less than inpatient treatment, and is also less intensive. Outpatient treatment can last anywhere from 3 months to more than a year, depending upon the patient's needs.
Which is better: Inpatient or Outpatient Treatment?
If you are considering rehab for an addiction for yourself or a loved one, choosing whether to attend an inpatient or outpatient drug treatment depends upon a number of factors. Considering all of the factors and making the choice that best suits you or your loved one will help increase the changes of a successful recovery process.
Intensity of Addiction
Severe addiction, repeated relapses, or addictions that have been going on for a long time tend to respond better to inpatient rehab. Milder addictions can often be faced effectively through outpatient rehab.
Responsibility and Obligations
An individual's responsibilities and obligations can also affect their treatment of choice. Patients who have work, school, or family commitments they cannot leave may benefit most from outpatient treatment,while patients who can temporarily suspend their daily responsibilities may prefer residential rehab.
Support Systems
Outpatient rehab generally requires the patient to have a strong external support system of friends and/or family. Patients who lack a support system may do better in a residential facility where they receive support 24/7.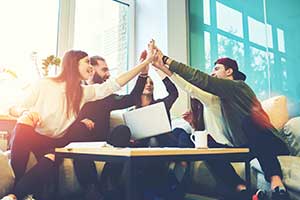 Finances
Because inpatient programs are more expensive, patients who are financially limited may want to consider an outpatient treatment program. However, those who can access financial aid, find a facility that accepts their insurance, or who have the resources available may want to choose inpatient rehab.
Success Rates
Success rates for inpatient and outpatient rehab are about the same..If you or a loved one are ready to seek treatment for addiction, , consider the success rates of the individual programs being considered and remember that the most successful treatment will be the one that meets the individual's needs and is accomplished with the support of friends and family.
Sources:

Other Drug and Alcohol Rehab Services:
National Non Profit Helpline - 1-877-882-9275
Our National Non Profit Helpline is a 24/7, 365-day-a-year treatment referral and information service for individuals and families faced with mental and/or substance use disorders.
All calls are strictly confidential
Our service provides referrals to licensed treatment facilities, support groups, and community-based organizations. You don't have to struggle alone with addiction. Help is just a phone call away. Call 1-877-882-9275 now to get the help you need and deserve.