Drug-Rehabs.org Health Care Scholarship
Drug-Rehabs.org was founded with its primary mission to create a necessary Drug Education and Awareness Program in communities across the United States.
Our secondary mission is to serve people and families in the United States affected by drug and alcohol abuse and help them find treatment. We are devoted to helping each and every person that contacts our organization regardless of their financial situation.
As part of this mission, Drug-Rehabs.org has created a $1,000 scholarship for students pursuing a health-related course of study.
ELIGIBILITY
In order to be eligible, students must meet the following criteria:
Enrolled or accepted in an accredited college or university and plan to continue enrollment
U.S. citizen or permanent U.S. resident
Consent to a release and be willing to provide a digital image and testimonial to be displayed on Drug-Rehabs.org
DESCRIPTION OF SCHOLARSHIP
Drug-Rehabs.org has created a $1,000 scholarship for students pursuing a health-related course of study. Areas of study that will be considered can include psychology, counseling, social work, pre-med, or nursing (and any other health/wellness related fields of study).
All submissions must include a personal statement (no more than 1000 words) answering the question: "With drug abuse being a prodigious societal issue, what things do you think could be done to prevent young adults from abusing drugs and alcohol?". All applications must be received in full by the end of day on July 1, 2021.
Amount: $1,000
Deadline: July 1, 2021
One-time prize
TERMS & RULES
This document outlines the terms and conditions for all scholarships, bursaries and awards, administered by the Drug-Rehabs.org Scholarship Program. By submitting an application for our scholarship, you are agreeing to these terms and conditions.
Students in receipt of a scholarship may also be required to sign an individual scholarship agreement which will act as a release allowing Drug-Rehabs.org to use an image and a bio of the award recipient to be displayed on the Drug-Rehabs.org website.
Applicants must be 18 years or older at the time of application to be eligible, and either currently enrolled or applying to enroll in a degree program from an accredited college or university.
All correspondence between applicant and Drug-Rehabs.org will be operated primarily via email, with the option of telephone communication, based on Drug-Rehabs.orgâ''s decision.
Drug-Rehabs.org reserves the right to cancel the scholarship program at any point. Drug-Rehabs.org reserves the right to have ongoing email communication with applicants.
Should the applicant have any questions or complaints they may contact:
HOW TO APPLY
Applicants must complete an online scholarship application form at https://www.drug-rehabs.org/scholarships/ no later than July 1, 2021. All applications must be received prior to the deadline to be eligible.
Responses must be in English, and fewer than 1000 words. Responses that are late, incomplete, unreadable, inaccurate, unintelligible, obscene, or otherwise objectionable will be disqualified.
Limit one (1) application per person. Multiple entries from the same individual will be disqualified. Use of automated entry or similar devices to participate or subvert the entry process is prohibited, and all entries through such devices are void.
Drug-Rehabs.org is not responsible for any problems such as any technical difficulties that may include server, email, hardware, or software malfunctions that prevents the entry from being received by Drug-Rehabs.org by the deadline.
SELECTING THE WINNER
Drug-Rehabs.org will review all applications and confirm eligibility before selecting a winner. Drug-Rehabs.org is looking for applicants with well-written themes based on the subject outlined in the scholarship description.
Drug-Rehabs.org reserves the right to not choose a winner, at its sole discretion, if it does not receive sufficient eligible and qualified applications.
All students offered scholarships will receive an official email offering the funds, and must reply either accepting or rejecting this offer within 7 days of receipt.
Failure to respond within this 7-day period may result in the scholarship offer being withdrawn and reassigned. You must accept your scholarship offer by the due date, as instructed in your email, to be eligible to receive payment.
Drug-Rehabs.org will make payment of the funds in one single installment directly to the school, not to the individual student.
If Drug-Rehabs.org knows or has reason to believe that you have provided false or misleading information, Drug-Rehabs.org may reassess your entitlement to the scholarship and assign the scholarship to someone else.
PRIZE
The scholarship winnerâ''s school will receive the prize in the amount of $1,000, to be spent on tuition, fees, books, or supplies required for the studentâ''s classes at an accredited college or university.
The scholarship winner is responsible for paying all applicable federal, state and local taxes, if any, and all other unspecified expenses associated with the acceptance and/or use of their award.
Previous Winners
---
2020 Winner, Rica Blanks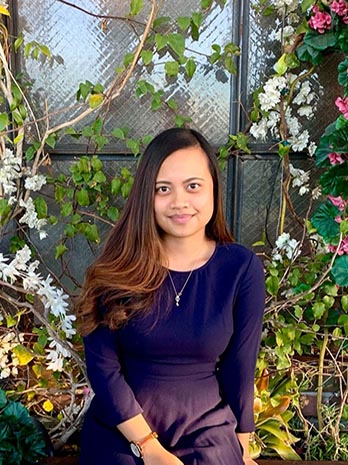 My name is Rica Blanks, and I'm currently pursuing a Master's in Social Work in an Advanced Standing cohort. In my previous experience as a substance use Prevention Specialist, I learned first-hand the significance of prevention work in strengthening youth and helping build resilient communities. I am beyond grateful for the Drug-Rehabs.org scholarship for providing me with the financial relief I need-especially during a period in time where distress and trauma have heightened due to recent events surrounding the pandemic. With my MSW, I hope to invest my education, skills, and experiences in helping develop prevention programs that will promote positive youth development and overall strengthen communities.
With gratitude,
Rica Blanks
2019 Winner, Melanie Ryerson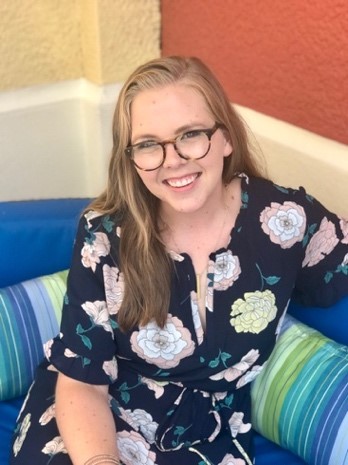 I am currently a middle school Special Education teacher planning to become a Licensed Mental Health Counselor. As someone who has experienced loss and trauma, I dream of establishing a Wellness/Mental Health Collective that addresses the holistic needs of youth and adults who have experienced trauma. The Drug-Rehabs.org Scholarship has provided me the financial relief I need to focus more on the most important aspect of school, learning.
With gratitude,
Melanie Ryerson
Get Help - Find a Rehab Center Today

For help finding an addiction treatment center, Call us!
All calls are 100% confidential and free
1-877-882-9275