Get Help - Find a Rehab Center Today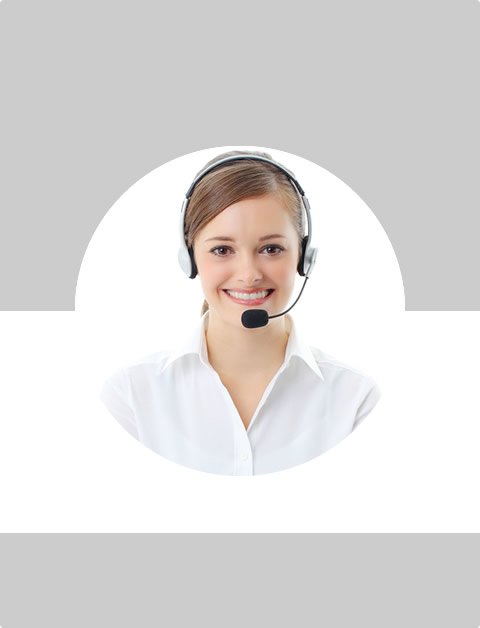 If you need help, call now and one of our Certified Counselors will assist you.
This is a free service 100% Confidential
1-877-882-9275
Article Summary
Alcohol Abuse Statistics In The United States
Alcohol abuse and alcoholism are serious problems affecting many people all around the world. As such, it is important that you inform yourself of the effects and symptoms of these conditions. In particular, such understanding and knowledge could help reduce the statistics showing that there has been a rise in the number of casual injuries, fatalities, and diseases arising from alcohol abuse.
From the alcohol abuse statistics in the United States, it is clear that there is a need for education on the various effects of such abuse. Only through such education can the number of people who are addicted to and negatively affected by alcohol be reduced.
Today, it is estimated that 2/3rds of the entire American population takes alcohol while only 10% of drinkers consume half of all the alcoholic beverages in the country. Read on to find out more about these statistics:
Understanding Alcohol Abuse And Alcoholism In The United States
Alcohol, also known as ethanol is the most commonly abused intoxicating substances. As such, it accounts for the largest number of admissions into addiction treatment facilities according to the 2017 survey by Recovery Brands.
This survey also reports that over 70 percent of all respondents included alcohol among the substances they sought rehabilitation, detox, and treatment for. Additionally, 52.87% of the respondents said that they had looked for treatment for alcoholism and alcohol abuse.
In spite of the many different intoxicating and mind altering substances most people seek treatment for, it seems that alcohol causes the greatest harm. Luckily, there is a wide variety of treatment options and programs located all around the country to help you if you have a drinking problem.
Other studies and surveys show that every 1 in 13 adults - which is close to 14 million Americans - have a problem with alcohol or abuse it. Additionally, several million more take part in risky and harmful consumption of the beverage, which could potential cause them to suffer an addiction and abuse problem.
Similarly, it has been reported that over 3 million teens between the ages of 14 and 17 have a problem with alcohol. In comparison to adult drinkers - most of whom start drinking around the age of 21 - young people who start drinking before they reach 15 are twice as likely to engage in alcohol abuse and are 4 times more likely to eventually develop dependence and alcoholism.
In fact, other reports show that 62% of underage seniors in high school have been drunk at one point or the other in their lives while 31% of them took more than 5 drinks in the two weeks prior to the studies.
However, the numbers of Americans below the age of 17 who consumed alcohol heavily dropped by 2/3rds from 1985 to 1997. Even though the number is still declining, underage drinking is still a cause for concern in the country.
The CDC (Centers for Disease Control and Prevention) reported in 2009 that close to 51% of the entire population of American adults drunk alcohol regularly. These includes those who consumed at least 12 alcoholic drinks within the past year. On the other hand, current infrequent drinkers were at 13.6% and included those who took anywhere between 1 and 11 drinks within the past year.
However, over 7% of Americans aged above 18 had a problem with alcohol abuse - a number that is close to 13.8 million people. Among these, 8.1 million were alcoholics. From these numbers, it is quite clear that alcohol abuse and alcoholism are serious issues that affect many Americans.
Apart from the above, the total number that seeks treatment of alcohol-related problems like alcoholism isn't as high as those who face these issues. For instance, only about 3.1 million people received treatment and rehabilitation in 1997 - with most of them aged between 26 and 34. This is despite the fact that there were over 3 million teens in American high schools who struggled with serious alcohol abuse and could be classified as active alcoholics.
Gender And Alcoholism
Despite these generalized numbers, research shows that alcohol abuse and alcoholism affect more men than they affect women. While only about 3.9 million women have a problem with alcohol in the country, the issue affects more than 3 times this number of men (close to 9.8 million in number).
Still, women have to be careful about drinking alcohol because it tends to intoxicate them more than it does men - even when they consume roughly the same amounts of the beverage. This is according to reports from the National Clearinghouse for Alcohol and Drug Information.
Additionally, data from an Alcohol Study by the Harvard School of Public Health College shows that women may be more likely than men to experience a variety of problems linked to alcohol - including but not limited to depression, unwanted sexual advances, and abusive relationships.
In the same way, women from minority groups are more likely than those from majority populations to have problems as a result of alcohol abuse. For instance, many lesbians report that they drink to cope with the social stigma surrounding their sexual orientation as well as with the internalized homophobia they experience. On the other hand, 25% of all women struggling with eating disorders have an alcohol abuse problem.
Apart from the above, statistics show that the heaviest rates of alcohol abuse are among female Latina students in high school. Numbering 36%, this population tends to consume more than 5 alcoholic beverages in relatively short periods of time.
Similarly, 13% of all black students in the same age group report that they consume alcohol heavily while 40% of all American-Indian adult women said that they were dependent on alcohol.
Understanidng Alcoholism In The United States
Approximately 53% of Americans have close relatives with an alcohol abuse and dependency problem. Additionally, 43% of all surveyed American adults said that they were exposed to this problem in their families - either as they were growing up or through their partners/spouses. It is also estimated that 6.6 million American children below the age of 18 have parents struggling with alcohol abuse, alcohol dependency, and alcoholism.
Given these numbers, it is not surprising that 79,000 annual deaths in the country are attributed to alcohol - deeming it the 3rd leading cause of preventable deaths. In this, alcohol is only preceded by diet/activity problems and tobacco abuse.
However, the total number of deaths that are related to alcoholism and alcohol abuse is lower than that of deaths arising from cancer or heart disease. Still, these alcohol-related deaths affect younger people.
Every year, it is approximated that excessive alcohol use leads to close to 2.3 million years of active and productive life lost. For every fatality, therefore, this averages to a total loss of 30 years of potentially productive time.
Alcohol problems, however, do not just take away lives, they also cost money. In fact, the Institute of Medicine (National Academy of Sciences) reports that alcohol abuse as well as alcoholism result in violent crime, medical care, lost production, road accidents, and the need for welfare and social programs. In the same way, they also cost the entire country anywhere between $40 and $60 billion on an annual basis.
Deaths Related To Alcohol Abuse
In 2005, there were over 4 million visits to emergency rooms and departments as well as 1.6 million hospitalizations arising from a variety of problems related to alcohol abuse and alcoholism.
A third of the total number of deaths arising resulting from alcohol abuse usually come in the form of suicide - including motor vehicle crashes, drowning incidents, and head injuries.
In the same way, 20% of all the suicide victims in the country are alcoholics while 41% of all the fatal traffic accidents are related to alcohol abuse. When these numbers are broken down, they show that car crashes linked to alcohol use occur after every 48 minutes and 30 people lose their lives on a daily basis as a direct result.
Of every traffic accident and suicide in America, half of the resulting fatalities as well as a third of the resulting injuries are linked to alcohol abuse. Those who are most at risk include teen drivers as well as drivers and motorcyclists who were previously convicted for driving under the influence of alcohol (driving while drunk).
To this end, the number of people who lose their lives in 2009 as a result of being involved in accidents caused by drivers who were impaired by alcohol was reported to be 10,839. This number accounts for 1/3 of all the traffic related deaths that were reported that year.
Additionally, more than 1.4 million people were arrested for driving under the influence of alcohol the same year - which is considerably less than 1% of the 147 million number of people who report themselves for driving while impaired by alcohol every year. On an annual basis, motor vehicle crashes related to alcohol cost the country over $51 billion.
Statistics On Excessive Drinking
The excessive drinking of alcohol causes a variety of health problems such as liver disease. Research in 2009 showed that the total number of deaths arising from liver disease caused by alcohol abuse was at 15,183. On the other hand, the total number of deaths related to alcohol - excluding accidents and homicides - was 24,518.
NIAAA (the National Institute on Alcohol Abuse and Alcoholism) defines binge drinking as a pattern that can bring the levels of your blood alcohol concentration to 0.08 grams (or more).
National surveys show that close to 92% of adults in the US report that they have engaged in binge drinking at some point within the past month. Even though most of these people might not be dependent, their actions make them prone to a variety of health problems. This is unfortunate especially given the fact that most of these people are quite young - between 18 and 20 in age. Similarly, 90% of all alcoholic drinks that teens consume are binge drinks.
Excessive drinking by people who are underage comes with a variety of consequences that tend to affect all college students - whether they drink or not. These problems include:
Vandalism
Unsafe sex
Suicide attempts
Sexual abuse
Property damage
Police involvement
Injury
Health problems
Drunk driving
Death
Assault
Alcohol dependence and alcoholism
Alcohol abuse
Academic problems
Alcohol Abuse And Crime
Among the consequences mentioned above, it is quite clear that are strong links between alcohol abuse and crime. In fact, close to 3 million violent crimes happen every year in the US. Of these, 35% involve offenders who were drinking when they caused the offense.
On the other hand, 2/3rds of all the victims who reported suffering partner or domestic violence said that there was alcohol involved in the altercation. In these cases, 3 out of every 4 spousal violence incidents also involved offenders who were under the influence at the time.
According to the 1995 National Incident-Based Reporting System by the FBI, 7 out of every 10 violent incidents that involved alcohol abuse happened in homes and private residents - with most of them occurring at 11 pm.
Alcohol Abuse And Health Problems
Alcohol abuse and alcoholism cause a wide variety of health problems, all of which are of great public and private concern because they are severe. In a recent study by the Harvard Medical School, there are links between breast cancer and moderate drinking in over 100000 women.
Additionally, 9.6% of all American adults who have mental health disorders and issues also depend on alcohol. Most of these people engage in alcohol abuse to overcome the symptoms of their conditions.
Excessive drinking causes a wide variety of problems. Apart from disrupting your sleep cycle (and, thereby, depleting your energy and - over time - your brain cells), it may also result in your brain being unable to create new memories and learn.
In the same way, those who partake in binge drinking might tamper with their natural ability to effectively recall verbal information. This is because alcohol abuse in such excessive amounts often negatively affects verbal declarative memory.
Conclusion
According to the above alcohol abuse statistics in the United States, it is clear that drinking is a problem that many people experience. Although the country falls in the 32nd place on the comprehensive list of the top alcohol consuming nations in the world, these problems are still a major source of concern particularly because anyone can be affected.
To ensure that you do not form part of these statistics, therefore, you should cut down on your alcohol abuse. If you are already dependent or are a clinical alcoholic, the best solution is to seek treatment and rehabilitation for your disorder(s) before they get out of hand.

1-877-882-9275
Other Drug and Alcohol Rehab Services:
1-877-882-9275

1-877-882-9275