Get Help - Find a Rehab Center Today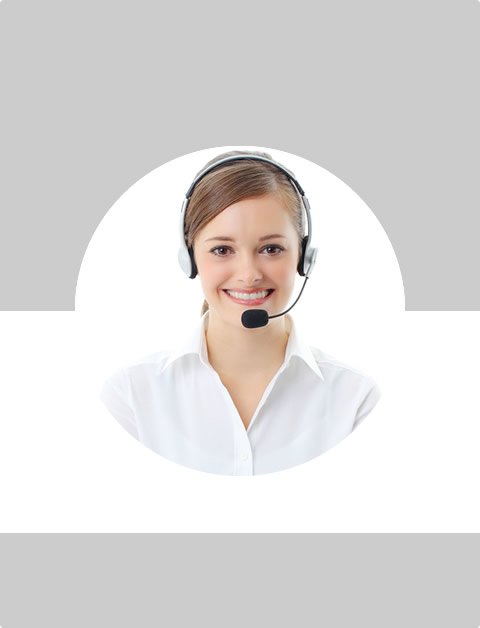 If you need help, call now and one of our Certified Counselors will assist you.
This is a free service 100% Confidential
1-877-882-9275
Drug and Alcohol Intervention
A drug and/or alcohol intervention should be designed to motivate an addict to seek help. If there's someone in your social or work circle - a friend, a colleague, or even a member of your family - who has an addiction problem, you might have a hard time convincing them to turn back from their errant ways.
At times, the best way to kick start them on the road to full recovery would be to hold a heart-to-heart conversation with them. However, you might soon discover that the addict in question has a hard time seeing and acknowledging that they have a problem.
In such cases, you might want to take a proactive stance. In the guide below, you will learn all there is to know about drug and alcohol interventions - what they are, how to carry one out, the different models available, as well as getting help from a professional.
Understanding Interventions
A drug and alcohol intervention is a structured process oriented towards finding solutions to persuade an addict to seek help and get them to overcome their abuse problem.
Friends, family, colleagues, and anyone else involved in the addict's life can use these interventions to demonstrate the effects of alcoholism and substance abuse, and all related behaviors, to the addict.
As a carefully planned process, you can conduct an intervention in consultation with such professionals as doctors, interventionists (intervention experts), and licensed drug and alcohol counselors.
You might also want to involve members of the clergy, co-workers and just about anyone else who genuinely cares about the person struggling with alcohol and drug abuse.
Once the process is underway, everyone involved will gather together with the sole purpose of confronting the addict, talking to them about the consequences of their actions, and convincing them that the time has come to accept treatment.
To this end, an intervention will:
Offer pre-arranged treatment options with clear goals, guidelines, and steps
Provide specific graphic examples of the addict's destructive and errant behavior, as well as their impact on the addict and their loved ones
Spell out what everyone will do in case the loved one struggling with addiction refuses to go down the road to recovery
However, a drug and alcohol intervention is more than a confrontation. Rather, it serves as the perfect opportunity to get an addict to accept help by taking their first step towards full recovery.
In most cases, the success of the program will be pegged on the level of help that participants seek from expert professionals. More specifically, you might want to get an interventionist to serve as your educator and guide before the intervention, during, and after everything has been worked out.
In the process, everyone present must be ready and willing to talk to the addict in a bid to get them to seek the professional help that is needed to wean them off their substance abuse.
So that the intervention runs smoothly, careful planning is a must. You should also consult with a mental health expert - such as a licensed drug and alcohol addiction counselor - to plan and properly execute the intervention.
Drug And Alcohol Intervention Goals
As mentioned above, drug and alcohol interventions serve as the perfect vehicles for talking to addicts about their substance abuse. The primary goal of the process, therefore, would be to ensure that the addict realizes that they have a serious problem, all the while persuading them down the line to recovery.
To achieve this purpose, the group must be as loving as possible without wavering in their stance. For this to happen, it is imperative that you get a highly experienced addiction specialist to back you up. In particular, the specialist will ensure that everything stays on track and everyone is focused on the goals at hand.
Some of the people who struggle with addiction and substance abuse realize the extent of the issues stemming from their abuse. To this end, they might seek treatment even before a drug and alcohol intervention is arranged by their loved ones.
However, most are unable and/or reluctant to realize that most of the problems in their lives are as a result of their drug and substance abuse. Others will also go so far as to ignore the safety issues that are related to their actions - and might end up driving while drunk and engaging in other risky behavior.
Since it is so common for the typical addict to deny that their difficulties stem from drugs and alcohol, you should not be surprised when they start blaming circumstances and other people in their lives.
When this happens, the best approach would be to arrange a drug and alcohol intervention. Only by so doing can you effectively break through their denial and guide these individuals until they see how their substance abuse is affecting their lives, and everyone and everything in it.
The Perfect Time For Intervention
Some people assume that addicts need to hit rock bottom before they are fully ready to receive any help that is available. However, the community dealing with addiction treatment has debunked this belief as nothing more than a myth.
In fact, the Indiana Prevention and Resource Center now recommends that colleagues, friends, and family members intervene as early as possible. Further, the Center asserts that such early intervention can help the addicted loved one overcome their difficulties before they suffer sustained, irreparable damage stemming from their substance abuse.
Even before the intervention comes to an end, all participants must have prepared for the best treatment plan. This way, the addict can go directly from the intervention to the treatment center - that is, of course, if they agree that they need help.
Therefore, it is imperative that loved ones secure an ideal spot in the treatment program of choice. If you are participating, you should also have a bag already packed so that the addict can proceed directly to the recovery and rehabilitation center. In case you are using the expertise of a professional interventionist, ask if they will be able to escort your beloved addict to rehab - this will ensure that they make it to the institution safely.
Typical Steps In An Intervention
In most cases, you should follow the steps outlined below while preparing for, organizing, running, and following up with a drug and alcohol intervention:
1. Planning
The first step would be to make a detailed plan and course of action. A friend or member of the family should propose an intervention and form the main planning group. You can also consult with qualified addiction specialists, social workers, interventionists, mental health counselors, psychologists, and professional counselors. These experts will provide the help you need in organizing a productive drug and alcohol intervention.
As you plan, keep in mind that interventions tend to be highly charged in most cases. Some have even been known to elicit feelings of resentment, anger, and a deep sense of betrayal on the part of the addict.
2. Information Gathering
The members of the constituted group should find out as much as they can about the problems that their loved one is undergoing. If you are part of this group, therefore, you should also research the condition as well as all potential treatment programs.
The group should also initiate the first arrangements to enroll the addict into the treatment program that is best suited to the problem.
3. Group Formation
At this point, the planning group should form the team that will actively participate in the drug and alcohol intervention. Members of the team will also set the location and date for the activity, as well as learning how to work together to present a rehearsed, consistent message with a structured plan of action.
You might also want to invite non-family members into the team. These participants will prove invaluable when the time comes to ensure that the discussion remains focused on the problem, the facts related to it, as well as the proposed solutions - while also deflecting any strong emotional responses.
As far as possible, you should not let the loved one in on what you have planned to do - until the time comes for the intervention to take place.
4. Consequence Discussions
You should also think ahead and decide on the specific consequences to expect from the drug and alcohol intervention. For instance, if the addict refuses to accept the consensus of the team, everyone should decide on the actions they will take to ensure that the decisions are implemented.
For instance, you could ask them to move out, or even take away all contact with their children until they accept treatment.
5. Note Taking
Before the intervention, it is prudent to take notes on what everyone is going to say during the meeting. All members must describe the specific incidents where the addict's abuse caused problems - such as financial and emotional issues.
You could also discuss the toll of their behavior while at the same time expressing that you care for them. Similarly, you must stress that you expect that they are going to change for the better.
During the preparations, you should remember that it will be impossible for the loved one to argue with facts or with any emotional response you displayed in reaction to their problems. For instance, you can say that you were hurt and upset when they started smoking marijuana.
6. Meeting
The sixth step will have you hosting the intervention meeting. You should ask the loved one to meet you at the designated site without revealing to them the reason why you need to meet.
After welcoming them, the members constituting the core team should take turns and explicitly express their feelings and concerns. You should also present the addict with the treatment option everyone has agreed to, and ask them to accept it on the spot.
In case the loved one refuses, everyone present should talk about the specific changes they are going to make in case the addict refuses the pre-arranged plan. While doing this, only threaten those consequences you are fully prepared to follow through with.
7. Following Up
Involving family members, spouses, and others will prove critical when helping addicts stay the course of treatment and try not to relapse. If you are close, you can change the patterns of daily living so that the loved one has an easier time avoiding destructive company and behavior.
You can also offer to participate in any required counseling session with them, seek out a therapist for yourself. Alternatively, you might support them on the road to recovery, as well as find out everything you should do in case they relapse.
For the intervention to succeed, it is imperative that everyone makes careful plans and carries through with them. In most cases, poorly planned interventions only end up making an already aggravated situation worse than it was before. The addict will feel like everyone ganged up on them, and retaliate by resisting treatment and becoming more isolated.
Forming An Intervention Team
In most cases, drug and alcohol interventions comprise of anywhere between 4 and 6 people - particularly those who are the most important in the addict's life. Working with an intervention specialist, you should be able to determine who should be invited to form a part of the team.
These people might be those that the addict likes, depends on, admires, respects, and loves. They might also include co-workers, adult relative, and community leaders such as teachers and clergy members.
Where possible, you should never include anyone who:
Has a known substance abuse problem or unmanaged mental health issue
Might not be in a position to contain what they say to what was agreed on while planning the intervention
Might sabotage the process
The addict dislikes or can't stand
If you think that it is vital that you include someone but are worried that this will pose a problem to the process, you might want to ask them to write a short letter which will be read during the intervention.
As mentioned above, it is imperative that you properly and carefully plan a drug and alcohol intervention if you want it to be successful. The group comprising the team should meet and invite an addict specialist with the sole aim of discussing how the intervention should go, and what everyone present will say to the addict.
Although not every intervention will proceed in the same way, most will follow the basic steps we've outlined below:
The intervention will catch the addict by surprise, giving them little time in which to come up with excuses and reasons for their alcohol and drug abuse
You convince the addict to sit down, remain silent, and listen to the views of the group members
All team members will establish that they love and care deeply for the addict, relating that they only have his/her best interests at heart
Group members will attempt to show the addict that their abuse problem has gone out of control, even using specific examples to show why and how this is the case
You will impose an ultimatum that the addict either seeks treatment as outlined by the group or everyone present sets new boundaries
What Happens After Interventions
In case the intervention proceeds as expected, the addict will agree to join a drug abuse and alcoholism treatment and rehabilitation program. Mental health professionals and doctors will prove invaluable in getting a fair assessment of the condition of the addict. They will also evaluate the loved and recommend suitable treatment programs and facilities.
In most cases, the best alcohol and drug addiction treatment program will consist of detoxification, rehabilitation, as well as individual and family counseling, and group therapy. Similarly, the basic treatment options include outpatient and inpatient rehabilitation.
However, the addict might adamantly refuse the treatments and the course of action outlined by the intervention group. In case this happens, loved ones need to accept that there is little they can do to force their addicted member to seek treatment.
Still, you can enforce some consequences and tough love tactics. For instance, you can effectively remove all financial support you provide. Alternatively, consider removing them from all future family activities until they agree to get the help they so desperately need.
On the off chance that they refuse help, it might be a good idea to seek therapy and counseling yourself. This might take the form of family or individual therapy - or even joining a support group comprised of those who have loved ones with an addiction problem.
Professional Drug And Alcohol Interventions
If you are planning to intervene with a loved one who has a problem with alcohol and drug abuse, you might be tempted to do it on your own. You might even wonder whether you really need professional intervention if all that is required is a short conversation with your loved one.
However, most interventions have a lot going on - certainly more than you might be prepared for. For instance, you will be quick to discover that the addict is in full denial about their abuse. They might also react angrily - or even violently - when you confront them.
To this end, it would make sense if you chose to consult with such addiction experts as drug and alcohol abuse counselors, interventionists, psychiatrists, psychologists, and social workers.
These experts are professionally trained and should, therefore, be able to help you as you organize a successful intervention. Additionally, they will be better prepared to consider the particular circumstances of the case before suggesting the best approach to take. Further, they might guide you in the different treatment programs available as well as a follow-up plan.
Of course, you can always choose to conduct the intervention without the help of a specialist. However, the professional assistance these experts will provide might end up being the tipping point you need to ensure that your addicted loved one gets into a treatment and rehabilitation program - something that you might not have achieved if you had opted to handle the meeting on your own.
In fact, professional attendance at an actual drug and alcohol intervention will ensure that everything stays on track in case the addict:
Might turn violent
Has severe mental illness, or a history of the same
Recently threatened to commit suicide
Shows suicidal tendencies
Might have taken mood-altering drugs and substances
In particularly, it is especially vital that you consult interventionists if you are suspicious that the addict will react self-destructively or violently. The presence of the professional, as well as their experienced service, suggestions, and guidance, will ensure that the drug and alcohol intervention runs smoothly. They will also optimize the chances that your loved one will end up agreeing to get the help they need.
Further, the interventionist will prove invaluable in case the process ends up being wrought with emotions. For instance, they will easily keep the conversation on track. Although the participants might want to express the anger and hurt they felt due to the addict's behavior and actions, an interventionist will only be interested in the addict and getting them the help they need.
Professional interventions are also effective because they will ensure that name calling and accusations are kept out of the equation. Additionally, they will focus on the addict, as well as on their long-term recovery, health, and wellbeing.
Finding Treatment Programs To Offer
Based on the severity and seriousness of the addict's condition and behavior, you might want to get them to seek help from such support groups as Alcoholics Anonymous. Alternatively, ask them to see an addiction professional for evaluation will help you determine how far the problem has gone, as well as empower you to uncover the most appropriate treatment options available.
If the problem is quite severe, you will have to admit the addict into a more structured program, hospital, or treatment facility. In case such an option is found to be necessary, you should talk to a related institution with regards to initiating arrangements even before the drug and alcohol intervention.
As you research trying to find the best rehabilitation and treatment program/facility, you should keep the following in mind:
Get in touch with local clinics, online support groups, and national organizations for advice and treatment programs Learn more about all the steps that are required for the admission of an addict, such as insurance pre-certifications, evaluation appoints, and if there is a waiting list Make travel arrangements, if any, ahead of time Stay away from any treatment center promising fast results as well as programs that rely on uncommon treatments and methods that might end up harming the addict Talk to trusted doctors, mental health service providers, and addiction specialists about the best substance abuse treatment approaches for your loved one, and ask them for recommendations Talk to your insurance company to see if your present plan will take care of the rehabilitation and treatment program you have considered
Common Intervention Models
In general, there are seven common methods of drug and alcohol intervention that are widely recognized, condoned, and used as the most expert ways to manage addicts and anyone with an abuse problem.
Most of these interventions are designed not to allow addicts to give input. Rather, the participants make decisions way ahead of time before setting up a comprehensive treatment plan in hopes that the addict will agree to it.
These methods include:
1. Crisis Intervention
At times considered to be a standalone process, crisis intervention is as direct as possible. It works best for situations where time is of the essence. Since 50% of people with severe mental disorders tend to abuse substances, this method is appropriate.
If participants anticipate that a crisis is in the offing and the addict does not want to get help, an interventionist might be called in to get the addict evaluated for involuntary commitment to treatment and hospitalization.
2. Tough Love Intervention
The tough love intervention can be indirect or direct in nature. It works well for participants who have a hard time refusing an addict. This approach is also effective for loved ones and family members who have been enabling an addict. During the intervention, the addict will be informed that things will have to change in the future - until after they get the help they need.
Tough love is sometimes scary because there is a chance that it might not work or that it might push the addict away from loved ones. To this end, it should only be used as a course of last resort.
3. The Confrontational Model
The confrontational drug and alcohol intervention model is direct and involves the firm challenging of the addict's behavior. Participants point out all undesirable behavior as well as the consequences resulting from the addiction.
Interventionists use this model while also handling it with great care. The addicts concerned tend to respond better - especially when the confrontation isn't overtly negative.
Once the addict accepts help and enters treatment, the participants and family members should carry on with their lives as normal. However, if they refuse treatment, the family and loved ones have to enforce the consequences they threatened during intervention - such as cutting off all communication.
4. The Johnson Model
This model focuses on educating caregivers - parents and spouses - on how to confront addicts and encourage them to seek help. No blame is used with the focus being on treating the addiction using a variety of therapies and rehabilitation.
In the model, participants meet with professionals who prepare them to confront the addict in ways that will ease them into a conversation that won't solicit a defensive reaction.
5. The Love First Approach
A form of confrontational intervention, the Love First approach should occur on neutral territory - like the family home. In the process, family members provide compassion and love to the addict, and use the same sympathetic approach all through the treatment and after.
Family members, however, must refuse every excuse but in a positive way. They also point out that the situation is temporary, but one that could become permanent if the addiction persists.
Participants in this approach must stay calm during the intervention if only to avoid the defensiveness, conflict, and tension that hostile moods and arguing might elicit. Even if the addict loses their cool or erupts, everyone else has to remain calm.
6. The Systematic Family Model
During most drug and alcohol interventions, family members tend to wield strong influence over an addict. As such, participants use the right language and tools - even if they have to rely on an intervention professional for these.
Although addicts might not be willing to get help irrespective of the level of damage they've caused to their lives, most will want to start treatment after they learn about the damaging effects their behavior has caused in the lives of their family and loved ones.
Family involvement, therefore, works well to convince addicts to seek help. The family comes together, communicates their concerns and feelings to an addict, and convinces the addict that it is time they got help.
7. ARISE Intervention
This model seeks to bring the best of direct and indirect intervention to the table. It focuses on how the entire family should work together to solve the collective addiction problem - and not just the addict's problems.
By so doing, ARISE makes the whole family better. For instance, as the addict undergoes treatment and rehabilitation, the loved ones and family members seek counseling and start learning how to manage life even with an addict in their midst.
Members also learn how to help the addict after treatment, how to heal old wounds and deal with the addict in case of a relapse.
With so many intervention models, finding the right one can prove problematic. This is another one of the reasons why you might want to work with an interventionist to choose the best approach based on the addict, the people concerned, as well as how the addict is most likely to react to the news that they need to get treatment as soon as possible.
Conclusion
Over and above everything else, there is more to drug and alcohol interventions than meets the eye. Although these interventions might seem easy to conduct, a lot of planning and preparation is required before they can prove to be a success.
However, if you do everything right and think ahead of time, the chances are that things will proceed according to plan. Therefore, you should seek professional help from experienced interventionists, maintain a level head during the discussions, and finally convince the addict to sign into the selected rehabilitation and treatment program/facility. By so doing, normalcy will return, and they will eventually receive treatment and shed off their dependence and addiction. The secret to success lies in starting as early as possible.

1-877-882-9275
Other Drug and Alcohol Rehab Services:
1-877-882-9275

1-877-882-9275