Get Help - Find a Rehab Center Today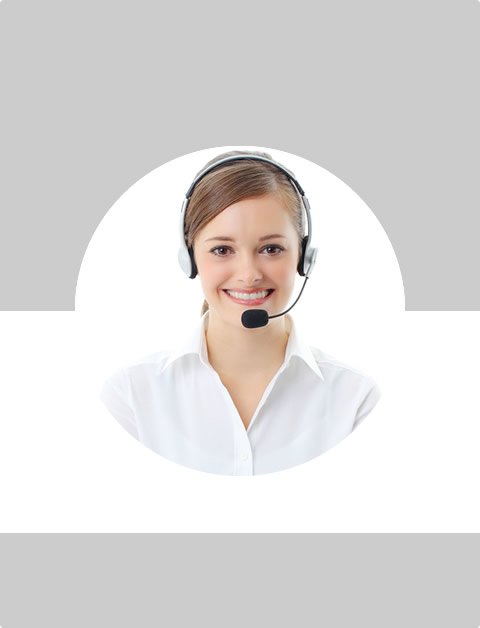 If you need help, call now and one of our Certified Counselors will assist you.
This is a free service 100% Confidential
1-877-882-9275
Drug And Alcohol Detox
Otherwise referred to as detox, drug and alcohol detoxification is the first step in a comprehensive program designed to rehabilitate an addict. Through this program, you will receive all the tools and medications you require for faster and safer recovery.
By undergoing detoxification, your body will be able to get rid of all the harmful substances that you have been abusing. As such, detox allows the body to recover, and eventually to kick the addictive habit you were used to.
The purpose of detox is to prevent the typically fatal or otherwise unpleasant consequences that arise when you suddenly stop using drugs and alcohol. As such, it will aid you on your journey towards abstinence from these addictive substances.
Detox programs will also provide you with psychological healing - which is essential after drug and alcohol addiction. According to the NIDA (National Institute on Drug Abuse), the first step in any detox program will be stabilization. After that, the focus will shift to the support and monitoring of various body processes as you eliminate the drug you were addicted to before the management of the unpleasant withdrawal symptoms that arise from quitting.
Medical Detoxification
Through medical detoxification, you will have medical professionals and doctors on hand to ensure your safety. These professionals will monitor your emotional state and withdrawal symptoms.
As mentioned above, drug and alcohol detoxification is designed to achieve safe and comfortable levels of physical stability before the medics can address the various psychological manifestations of withdrawal from addiction.
Whether you are addicted to benzodiazepines, opioids, or alcohol, it is imperative that you undergo medical detoxification. This is the only way you will be able to safely eliminate these harmful substances from your body without suffering adverse consequences.
In most cases, the medics will use a variety of strategies to wean these substances out of your body - slowly but surely - before they proceed to the next stages of your overall rehabilitation program.
Withdrawal Symptoms
Where addiction is concerned, the brain works in the same way as a spring does. Whereas alcohol and drugs are brain depressants and push the spring down, detox will ensure that you do not suffer from any severe withdrawal symptoms - which are the likely result of quitting.
These addictive substances also suppress the production of such neurotransmitters as noradrenaline in the brain. If you decide to stop using alcohol or drugs, you will take the weight right of the hypothetical spring, which will cause the brain to suddenly rebound and start producing an unexpected surge of adrenaline - leading to withdrawal symptoms.
As you might expect, the symptoms of drug and alcohol withdrawal, as well as the length of this kind of withdrawal, will vary based on the duration of addiction and the type of substance you have been abusing.
Below are some of the withdrawal symptoms that medical detoxification seeks to address:
1. Alcohol Withdrawal Symptoms
Sudden withdrawal from alcohol addiction can cause the following withdrawal symptoms:
Anxiety
Clammy skin
Dehydration
Depression
Dizziness
Elevated heart rate
Fatigue
Headache
Insomnia
Irritability
Loss of appetite
Loss of color (on the face)
Mood swings
Muscle aches
Nausea
Nightmares
Shakiness
Shallow breathing
Sweating
Tremors
Trouble concentrating
Trouble thinking clearly
Vomiting
2. Heroin Withdrawal Symptoms
The physical symptoms that you will experience when you decide to withdraw from abusing heroin will vary depending on the duration you've been using the drug, as well as the amount of the drug you have become accustomed to using on a regular basis.
That said, below are some of the common signs and symptoms most heroin addicts feel during withdrawal:
Bone pain
Cold flashes
Diarrhea
Insomnia
Involuntary kicking movements
Nausea
Vomiting
3. Methadone Withdrawal Symptoms
Withdrawing from methadone might lead to various symptoms, including any given combination of the following signs at a variety of intensity levels:
Aching muscles
Anxiety
Chills
Cramping
Diarrhea
Dilated pupils
Goose bumps
Increased sensitivity to pain
Insomnia
Irritability
Lack of appetite
Nausea
Restlessness
Runny nose
Shaking
Sweating
Vomiting
Watery eyes
4. Suboxone Withdrawal Symptoms
Most of the Suboxone withdrawal symptoms listed below might last for around a month, or longer:
Anxiety
Chills
Depression
Difficulties in concentration
Digestive distress
Drug cravings
Fever
Headache
Headaches
Insomnia
Irritability
Lethargy
Muscle aches
Nausea
Sweating
Vomiting
5. Subutex Withdrawal Symptoms
If you've been taking Subutex and you decide to stop, you are likely to experience a variety of withdrawal symptoms, which are similar to most of the other opioids. These symptoms can be both mental and physical. They include, but are not limited to:
Anxiety
Cravings for Subutex
Diarrhea
Fever
Goose bumps
Insomnia
Irritability
Mood swings
Muscle cramps
Nausea
Sweating
Vomiting
Yawning
6. Xanax Withdrawal Symptoms
Trying to quit Xanax cold turkey is not only discomforting, but it can also prove to be seriously fatal. The side effects you are likely to experience include:
Anxiety
Hallucinations
Headaches
Heart palpitations
Inability to concentrate
Irritability
Muscle pain
Muscle stiffness
Nausea
Panic attacks
Psychosis
Return to Xanax abuse
Seizures
Sleep disturbances
Trembling
Trying to quit this drug without medical supervision and detox might prove to be life threatening. As such, you might want to seek the guidance of a qualified physician before you decide to stop using Xanax, or before you think about discontinuing the drug treatment regimen that was prescribed.
7. Opiates Withdrawal Symptoms
Withdrawing from such opioid drugs and opiates as hydrocodone, Oxycontin, or heroin will cause the following symptoms, which are quite similar to a flu-like syndrome:
Chills
Fever
Muscle aches
Muscle cramps
Nausea
Runny nose
Sleeplessness
Sweats
Vomiting
8. Cocaine Withdrawal Symptoms
Withdrawing from a stimulant in quite unlike trying to stop using most of the other substances. This is mostly because there are no apparent physical withdrawal symptoms.
To this end, if you try to stop using cocaine, you will not experience any life threatening symptoms. However, you will still experience emotional turmoil and drug cravings, which you can easily deal with by seeking the help of a mental health professional with training in substance dependency and abuse. The professional will provide you with the required care and psychological support as you undergo detoxification and throughout the recovery period.
9. Benzodiazepines Withdrawal Symptoms
Some of the withdrawal symptoms that you will experience if you decide to stop using benzodiazepines include:
Anxiety
Difficulty concentrating
Headache
Heart palpitations
Hypertension
Irregular heart rate
Irritability
Muscle pain
Muscle stiffness
Nausea
Panic attacks
Short-term memory loss
Sleep disturbances
Sweating
Tension
Tremors
10. Sleeping Pills Withdrawal Symptoms
Most people who are addicted to sleeping pills take Lunesta and Ambien. During withdrawal, you will experience deep psychological and physical discomfort. However, the withdrawal symptoms vary from one individual to the next.
In general, if you suffer from severe sedative-hypnotic use disorder, you are more likely than most to experience intense withdrawal. On the other hand, if you have co-occurring mental health issues or multiple addictions, you might end up going through a severely complicated and serious withdrawal process. This means that you need to get a longer detoxification program.
That said, below are some of the common withdrawal symptoms from sleeping pill addiction:
Anxiety
Body spasms
Confusion
Delirium
Depression
Drug cravings
Hallucinations
Hand tremors
Increased heart rate
Insomnia
Irritability
Nausea
Seizures
Sweating
Vomiting
Although not all of the withdrawal symptoms outlined above are necessarily life threatening, you still need to undergo medical detox if only to deal with some of the mildly uncomfortable symptoms. The drug and alcohol detoxification will also ensure that everything goes according to plan on your road to full recovery.
Comprehensive Detox Treatment
As an addict - or if you have an addict in your immediate family or social/professional network - you need to understand that medical detoxification is not designed as a comprehensive treatment for addiction. This is irrespective of the type of substance you have been abusing.
Since addiction is as physical as it is psychological, you will benefit more from complete psychotherapeutic treatment. Only by undergoing such a program will you be able to address all issues, including intense cravings and the changes that happen in the brain after long term substance abuse.
Of course, detox will prove useful in helping you to stop abusing the substances in the short term. However, if you fail to undergo follow up therapy and care, the risk of sudden relapse will increase greatly.
First Stages of Detoxification
When you start the detox program, the initial period might turn out to be more intense than you had anticipated. Luckily, psychiatric and medical members of staff will be near at hand to provide you with the constant and efficient support you require.
For instance, several hours after your last dose of the drug/alcohol, you are likely to experience adverse withdrawal symptoms. Whereas some of the symptoms will be uncomfortable, others might prove to be downright life threatening.
This is one of the main reasons why it makes sense for you to receive medical and psychiatric care when you decide to detox from drug and alcohol abuse. Since issues tend to crop up when you least expect it, you will undergo treatment with all urgent needs being taken care of until you reach full stabilization.
Some of the issues most drug and alcohol addicts display during the first stages of detoxification include:
Violence

Several drugs are likely to increase your violent behavior. For instance, if you abuse bath salts or synthetic cathinone, you will be at risk of hurting others or yourself. Since you are a danger to humanity, you will have to be sedated or restrained - both for your protection as well as for that of anyone around you.

These measures are, however, used if you become physically aggressive or if you try to harm others.

Psychotic Symptoms

Some drugs, including cocaine, cause psychosis - a dangerous complication. If you use these types of drugs over the long term, you will become paranoid, or even experience full blown psychosis.

The main symptoms of psychosis include delusional thinking, as well as auditory and visual hallucinations. The other reasons behind the occurrence of psychosis include the presence of other mental health disorders - such as lack of sleep after stimulant abuse, as well as schizophrenia.

People suffering from psychosis tend to behave erratically and unpredictably. The professionals providing medical detoxification will address these issues and treat you appropriately before they proceed to further interventions.

Injury

In several cases, patients try to hurt themselves while intoxicated with drugs. You might even have been sexually or physically assaulted before you entered the detox facility.

Phencyclidine (PCP), for example, is a powerful dissociative drug. As such, it causes feelings of increased invulnerability and strength. From this misconception, you are likely to put yourself in harm's way while thinking that you are unlikely to get hurt. PCP users also suffer from increased risk of suicide and suicidal behavior, which might result in serious injury if you fail to kill yourself.

The detox professionals will deal with any physical injury you might have sustained before they provide the addiction treatment.

Medical Illness

Most people suffering from debilitating, or chronic pain will get prescriptions for opioid painkillers. However, these medications are addictive, which means you might develop dependence to them.

As you begin detoxification from prescription opioids, the initial severe pain you used to feel will return. Combined with intense withdrawal symptoms, this pain might make it hard for you to stop using the opioids.

Medics will first learn your medical history and try to treat the symptoms from the pain before they proceed with the detoxification.

Threat to Self

Some of the withdrawal symptoms you will experience when you try to stop using drugs and alcohol can be severely depressive. This sort of depression is commonly associated with suicidal thoughts, suicidal attempts, as well as completed suicide.

If you exhibit any such thoughts or behaviors, the detoxification facility will protect you around the clock. Once the medics assess these problems and identify them during the initial evaluation period, they will treat them immediately before you are considered stabilized.
Detoxification Withdrawal Symptoms
Research on drug and alcohol withdrawal shows that abrupt cessation will cause withdrawal symptoms - as outlined earlier in this guide. Some of the factors affecting your individual experience will include:
Addiction Duration

Using a particular substance on a daily basis is likely to lead to relatively high levels of tolerance. If you try to stop, you will experience severe withdrawal symptoms.

Substance Combinations

Most substance abusers combine drugs, or drugs and alcohol. A co-morbid dependence on alcohol and drugs creates an unique constellation of serious withdrawal symptoms. These signs might exacerbate each other.

Dosage

The dose of the substance in your body before you entered detox will also influence the severity of the withdrawal symptoms you are likely to experience. Persistent drug use, in particular, tends to lead to tolerance. To this end, you will have to increase your doses to feel the results you are looking for. Relatively high doses eventually mean that you will experience even more severe symptoms.

Co-Occurring Mental and Physical Disorders

If you suffer from physical conditions like chronic pain, or mental health disorders like anxiety and depression, it is highly likely that the symptoms will be amplified further if you try to stop your substance abuse problem. Withdrawing will also cause significant distress.

Substance Half-Life

In general, drugs that are short-acting tend to lead to immediate withdrawal symptoms, some minutes or hours after your last dose. For longer acting drugs, the symptoms might be delayed for a couple of days.
Irrespective of the substance you have been abusing, the safest choice for full recovery lies in medical detoxification. This is especially the case if there are co-occurring physical and mental health disorders.
On rare occasions, withdrawal tends to lead to serious health issues and complications which often require immediate medical observance and attention. Failure to go the medical route might even result in sudden death or relapse.
It is because of this specific reason that medics and experts alike advise patients against trying to perform drug and alcohol detoxification at home. This is especially the case if you have serious issues with substance abuse.
The best solution would be to enroll in a full-time inpatient detoxification program - particularly one that will provide you with medical assistance around the clock, medical monitoring, as well as therapeutic follow-ups.
Common Types of Substance Detox
As you might imagine, there are different types of drug and alcohol detoxification programs. The specific type of substance you have been abusing, as well as your withdrawal symptoms, will typically influence the kind of detox you undergo.
Options here include:
1. Outpatient Detox
In the case of substance abuse, this option is rarely recommended. However, outpatient programs are a great choice if the addiction isn't severe. You will be required to check into the facility regularly, consult with your treatment team, and take the medication from a methadone or a prescription clinic for effective detox care.
Where money is a problem, or you need to stay at home or work, an outpatient detoxification program will serve as the perfect solution.
2. Inpatient Detox
Otherwise referred to as residential detoxification, inpatient programs are highly recommended for patients who need to avoid relapse, and who might require immediate medical care in case of any emergencies.
The great majority of detoxification programs are inpatient in nature. Others serve as stand-alone programs in the sense that they will arrange for you to transfer and start treatment immediately. Some, however, are joined with inpatient substance addiction treatments to address both the physical and the psychological issues relating to the drug and alcohol abuse.
3. Opioid Detox
Detoxification from opioid abuse is somewhat different from other types of detox programs. This is because the FDA (Food and Drug Administration) approves certain medications for the specific treatment of opioid abuse and addiction.
Most of these drugs have given rise to several approaches to opioid detoxification. Whether you are addicted to prescription painkillers or your drug of choice is heroin, the doctors will normally recommend inpatient medication and care for optimum safety and comfort.
The drugs used to manage opioid abuse and dependence will deal with the variously unpleasant withdrawal symptoms you are likely to experience. These medications include methadone and buprenorphine, which are full and partial opioid agonists will be administered to stabilize you. Eventually, the doctors will taper them off gradually to ensure you don't suffer from any withdrawal symptoms.
The duration of withdrawal will depend on whether the opioid you've been abusing is short acting or long acting. Since heroin is a short acting drug, you are going to start experiencing withdrawal symptoms a couple of hours after your last dose - before these symptoms dissipate after a couple of days.
Longer acting painkillers, on the other hand, won't display any symptoms until a couple of days after your last dose. You will continue suffering these symptoms for several weeks, until the detox program normalizes your condition.
Detox and Psychological Withdrawal
Although some of the most commonly abused substances cause few significant physical symptoms when you quit, they are likely to lead to highly intense mental problems.
For example, detoxification from stimulants like cocaine and methamphetamines might cause serious suicidal thoughts and depression. In such cases, inpatient detox is the way to go if your safety is to be assured. This is because outpatient detoxification will allow you the opportunity to either hurt yourself or continue abusing the drug.
Additionally, those who receive outpatient detox have a higher likelihood of failing to complete the program or canceling appointments whenever they wish. On the other hand, an inpatient facility will provide you with the all rounded 24/7 medical supervision and care required to ensure that you are in no danger. This way, depressed patients will be prevented from committing suicide.
As a patient, you need to discuss the specifics of your situation with your therapeutic and medical team. Only by so doing you will you be in a better position to choose the right kind of program for your particular needs and preferences.
Drug and Alcohol Detox Methods
Depending on the substance you have been abusing, there are different drug detoxification methods. As you can imagine, no one method is universal for all addicts. Instead, the dose, the substance of choice, the duration of abuse, as well as any other drugs you have been using will be used to determine the best kind of detox program.
Approaches to detoxification, to this end, include:
Cold turkey detox
Short term medicated detox
Long term medicated detox
1. Cold Turkey Detoxification
Here, you will choose to stop using all substances with nothing more than the medical supervision you get, in case an emergency arises. In this form of detox, you will not receive any pharmacological assistance, which means that you are highly likely to experience the full brunt of typical withdrawal symptoms.
For some substances, these symptoms might prove to be intense and end up lasting for several weeks. In the case of other drugs, quitting cold turkey might not turn out to be difficult.
2. Short Term Medicated Detoxification
If you opt for short term medicated detox, you will have to stop taking everything you have been abusing. Since the quit will cause withdrawal symptoms, your team will create a short term medication plan where you will take the right drugs for a given period to deal with any arising withdrawal symptoms and ease your discomfort.
For instance, if you have been having trouble getting sleep, your medical team might prescribe non-addictive sleeping pills. In the same way, if you experience muscle pains and bone aches, you will receive pain relievers.
The medical personnel who administer the drugs will remain on standby to ensure that you have everything you need to deal with the discomforts of detoxification without causing any harm to yourself or others.
While detoxing from alcohol abuse and addiction, the medics will give you benzodiazepines whenever symptoms arise or on a prescribed schedule. These drugs are effective at treating and preventing delirium and seizures. As such, they are relatively safe for human consumption.
However, these types of drugs should not be taken over the long haul. However, since they are cross-tolerant with alcohol, benzodiazepines will help you detox safely and with no harm to yourself.
3. Long Term Medicated Detoxification
Addiction to opioid drugs - including prescription painkillers and heroin - calls for a more permanent kind of detox. As a patient, therefore, you will be required to take long term medications.
For instance, you might decide to use Suboxone (naloxone and buprenorphine) or methadone to prevent you from experiencing the full brunt of opioid withdrawal symptoms. With time, the doctors will prescribe a lower dose eventually stopping once you are free of the hold of drugs.
Irrespective of the type of drug and alcohol detoxification program you sign up for, it is vital that you only do so under the supervision of a duly qualified and experienced medical professional. After that, the experts will prescribe and provide the necessary psychotherapy to wean you of the substances you have been abusing.
Alcohol and Drug Detoxification at Home
If you are tired of your addiction, it is highly likely that you will start looking for the easiest, quickest way to recover. In this case, you might think that detox at home will prove useful and effective.
Of course, you can conduct the detoxification at home. However, this might not prove to be the wisest choice because it isn't always safe and it hardly ever works for many addicts and substance abusers.
In some cases, the best solution would be to go for professional detoxification. This option is not only more effective and safer, but it will also prove to be infinitely more comfortable than if you'd opted to try the process on your own.
When you build physical tolerance to alcohol and drugs, your body will require a constant supply of the substance in your blood stream. Similarly, your body will adjust its normal production of feel good chemicals in the brain.
In case you suddenly stop using the substance you are addicted to, you will experience serious withdrawal symptoms - some of which are quite similar to physical illness while others are so severe that they lead to death.
Depending on the existence of certain underlying conditions (some of which you might not even know about), the drug, the dose you usually take, and other factors, stopping abuse suddenly and starting on a detox program without medical supervision might prove to be fatal or even deadly.
Detoxification Kits
Even so, there are many different types of drug and alcohol abuse detox kits available in a wide variety of prices and based on different philosophies. Whereas some of these kits will require that you take supplements, although these supplements are costly in the long run.
In some cases, you will have to change everything, adjust your lifestyle, or even conform to religious standards that you might not be used to. Although the details are different for all detox kits, they all tend to be impersonal, ineffective, or unsafe.
In fact, most detox kits you will find out there are gravely dangerous. This is due to the fact that they won't consider your personal needs or medical history. For instance, if you have a co-occurring mental health issue or you are actively dependent on high doses of the substance you are addicted to, you won't be able to receive medical help in case of complications.
Similarly, the risk of an overdose is even higher in case you relapse after using these so-called detoxification kits. After all, your tolerance will have subsided without you knowing, and you might end up taking more of the dose you became used to.
The Best Solution
The best detoxification program will depend on a wide variety of factors. By enrolling with rehabilitation experts and receiving medical guidance, you will be better placed to find a detox facility that is best suited to your needs and requirements. Whether you have been experiencing severe mental or physical withdrawal symptoms or you are just about to start your journey towards full recovery, you can be sure that there's always help at hand.
Overall, keep in mind that a period of withdrawal from the drugs and alcohol you have been abusing is vital before you engage in detoxification. The right treatment center will direct and assist you through the process in the safest, most comfortable way possible. Of course, the earlier you start, the easier it will be for you to kick your addiction and get a fresh lease on life.

1-877-882-9275
Other Drug and Alcohol Rehab Services:
1-877-882-9275

1-877-882-9275