Get Help - Find a Rehab Center Today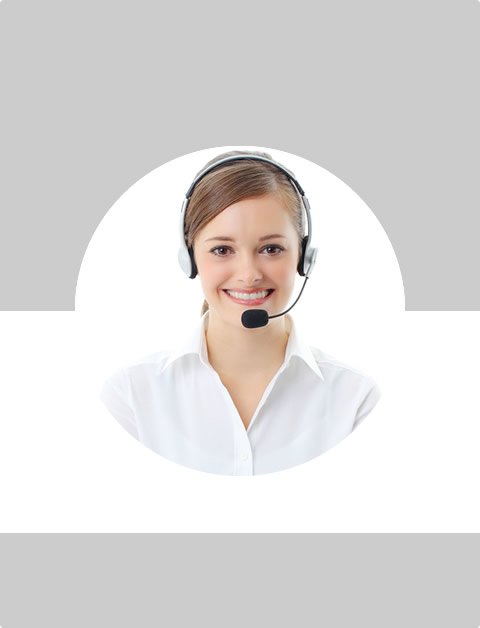 If you need help, call now and one of our Certified Counselors will assist you.
This is a free service 100% Confidential
1-877-882-9275
Article Summary
Holistic Drug And Alcohol Rehabs
A sustainable trend in the care and rehabilitation of drug and alcohol addicts over the past few years has been the holistic treatment of the wide variety of symptoms associated with dependence and addiction.
Today, a wide variety of holistic drug and alcohol rehabilitation programs and centers exist around the globe. Research, including an article published in the Psychiatric Services journal, has demonstrated that one of the motivations for people to undergo treatment revolves around their satisfaction with the subscribed mode. Those who subscribe to holistic treatment are, therefore, more likely to complete the program, and achieve and maintain recovery over the long haul.
In several instances, the therapies used in holistic rehabs - including massage, acupuncture, meditation, and yoga - are used as a foundation for traditional addiction and dependence treatment therapies such as medical detox, behavioral therapy, and individual counseling.
That said, different rehabs employ a variety of therapeutic styles - including a couple of holistic approaches - to treat substance abuse. A large majority of these holistic drug and alcohol programs teach patients valuable lessons on how to protect all aspects of their health, mind, spirit, and body. Further, the programs focus on the healing of these areas so that participants can effectively and sustainably stop their substance abuse.
In several cases, holistic rehabilitation is considered to be a suitable alternative to other types of treatments. Apart from not following traditional models - which focus on support groups, 12 step programs, and psychotherapy - holistic treatment is based on addressing the needs of the individual.
If you are looking for holistic drug and alcohol abuse rehab facilities, therefore, you should thoroughly research all available options until you find one that best suits your needs and requirements. You will, for instance, need to enquire after the types of therapies provided, the level of training of employees at the facility, as well as how much the care will cost.
Read on to find out more:
Understanding Holistic Treatment Programs
In the United States, as elsewhere on the globe, drug, alcohol, and substance abuse disorders rank among the most expensive of all public health and medical problems. In fact, although 23 million Americans require treatment every year, only 25% receive it promptly.
Otherwise referred to as IMH, Integrative Mental Health embraces a biological, psychological, and spiritual model of healing. In recent years, it has been playing a pivotal role in the treatment of substance use and addiction issues.
At its center, holistic drug and alcohol treatment incorporates mainstream approaches - including psychosocial and psychotherapy interventions - in addition to such alternative therapies as meditation, yoga, nutritional and herbal medicine, as well as acupuncture. At one such center, you should be able to receive appropriate treatment and the tools that will help you achieve improved body health through an integrative approach.
At its most basic, holistic rehabilitation describes a variety of treatment programs and approaches that are quite distinct in outlook and implementation. The services provided in these facilities derive from integrative or holistic medicine.
The doctors, on the other hand, use these approaches to achieve optimal wellness and health by focusing on the long-standing concept of an unified body, mind, and spirit. The goals, to this end, include the treatment of the whole person instead of the individual symptoms of alcoholism and substance addiction.
According to the NCCIH (National Center for Complementary and Integrative Health) over 1/3 of the entire adult population in the United States uses one form or another of holistic medicine. This trend has been expanding to include those afflicted by addiction and dependence.
In general, most holistic rehabilitation facilities use an integrated model to deal with addiction. These techniques are based on practices that are derived from deeply entrenched cultural traditions. They are also closer to nature than most traditional types of treatment.
Examples of the services provided at holistic drug and alcohol rehab facilities include, but are not limited to:
Acupuncture
Acupressure
Massage
Reiki
Different types of energy work
Yoga
Meditation
Herbal medicine
Biofeedback
Neurofeedback
Nutritional therapy
The above are just a few of a wider range of treatments used in holistic facilities. The main similarity between all of them is that they are designed to provide treatment to the person as a whole instead of focusing on single elements of the participant's behavior or symptoms.
The primary goal, of course, is to deal with all the underlying reasons that caused the individual to start using drugs and alcohol and eventually lead to the harmful and destructive behavior that developed after they become addicted.
According to a report in Pastoral Psychology, surveys conducted at addiction rehabilitation centers found that 1/3 had various forms of holistic treatments. To be more specific, 58% of these centers included meditation as part and parcel of the prescribed treatment.
However, not all facilities are completely holistic. Instead, the great majority often use these modalities in conjunction with the 12-step model and other types of traditional treatments.
That said, some of the factors that holistic facilities aspire to deal with include those that typically contribute to substance abuse and addiction. These factors include:
The physical symptoms of dependence
Withdrawal symptoms
Emotional imbalances leading to substance use
The inherent lack of stable spiritual grounding that makes drugs more desirable
Unhealthy dietary habits that result in neurochemical imbalance
Environmental contaminants and toxins leading to the need for drugs and alcohol
Energetic imbalances
Some facilities and recovered participants claim that holistic programs and practices are more effective at treating dependence and addiction, as well as at providing longer lasting recovery.
The Holistic Approach To Recovery
In rehabilitation facilities, the holistic philosophy often focuses on connections between your spirit, body, and mind. The centers, therefore, work on healing all these aspects of the individual, thereby attacking addiction from every angle.
The centers also tailor treatment plans to address all the underlying reasons behind addiction while at the same time rebuilding the body, cultivating peace, and making you more confident in your personal ability to continue with treatment until you recover.
Created as an effective response to the various limitations of biological, medical, and psychiatric treatment, the holistic school has come up with alternative models to provide adequate explanations for the main causes of the mental health issues that often lead to addiction and substance dependency.
Although holistic treatments are relatively newer than other traditional programs, their effectiveness has ensured that the movement gains momentum by the day. In fact, these full body treatments have been hailed as successful among people who are against pharmacological interventions as well as those who have tried traditional rehab unsuccessfully.
Centers that focus on the whole body healing typical of holistic medicine provide all the extra facilities required to promote all rounded health and wellness. Some facilities, for instance, have spas, saunas, and whirlpools designed to promote the relaxation of participants.
Others have fully-outfitted fitness facilities - or provide access to exercise classes and gyms. The constant factor, however, is that many of these centers are often in secluded areas designed to keep away all distractions while others incorporate natural settings so that participants can practice yoga and meditate outdoors.
The case for holistic rehabs lies in the fact that addicts usually report feeling an inner sort of void, which causes them to desire alcohol and drugs as a replacement. After receiving treatment for substance use and addiction, this void isn't filled.
At a holistic center, clients receive all the help they can to fill this spiritual vacuum, as well as to develop personal spiritual connections. Some centers also provide members with spiritual counselors to help clients work on their spiritual goals and aspirations.
The processes used differ from client to client. However, the programs have all been tailored to work with the client's worldview and personal beliefs.
While working on the physical health of the addicts, holistic rehabilitation facilities focus on providing nutritious meals so that the clients can heal right from the inside of their core. Patients also enjoy ready access to healthy diets without having to worry about preparing or planning their meals.
The biophysical treatment programs have been proven to be significantly more successful especially because of their unique ability to detoxify the body from the cellular level.
By so doing, holistic rehabs address the physical components underlying alcohol and drug addiction. Additional benefits for most patients choosing their type of therapy lies in the fact that the programs never replace illegal substances with legal alternatives. In fact, holistic centers never advocate for drug placement. Instead, they take a more comprehensive approach to improve the overall health and wellness of their clients.
At the centers, patients receive plenty of rest, light exercise, and nutritional supplements. Others provide medically-supervised saunas to remove toxins from the patients' bodies until the alcohol and drug residues are expunged.
After addressing the residues, the patient can wave goodbye to their physical cravings as a problem in the past. At this point, they work on addressing all the problems and issues that caused them to start using in the first place.
Once you stop feeling the physical cravings, you will be in a better position to experience it for yourself as well as understand that your problems are resolvable.
The biophysical detoxification will also clear your mind and body, enabling you to focus reliably on how you are going to address and avoid any such problems that you might encounter in the future.
For a great majority of patients who opt for holistic rehabs, the general assortment is that they have never felt as energized or as rested since they started using and abusing drugs and alcohol. This happens because they no longer feel weighed down by the toxic residues left when these substances linger on inside the body.
Holistic Rehab With Traditional Services
The great majority of holistic treatment facilities operated with a holistic framework augmented with traditional treatment approaches and practices. At these rehabs, some of the traditional programs offered include, but are not limited to:
12-step programs
Aftercare planning
Art and recreational therapies
Cognitive behavioral therapy (CBT)
Counseling
Dialectical behavior therapy (DBT)
Experiential therapy
Family services
Group therapy
Healthy diets
Individual therapy
Motivational enhancement therapy (MET)
Motivational interviewing (MI)
Relapse prevention strategy education
Support group participation
Biophysical Detoxification
One of the reasons why holistic programs have attracted such attention in the recent past revolves around the success of the biophysical detoxification provided at most facilities.
Although traditional detox programs are also effective, they come with underlying issues that require a broader approach to address. When long term alcoholics and drug addicts can't deal with their dependence and continue using illicit substances, their bodies will activate the natural defense mechanism common to all humans.
The body understands that the liver cannot effectively deal with the continuous flow of harmful toxins passing through the body. To protect itself, the liver distributes some of the toxins to fat cells stored in the body.
After these toxins are stored away in other cells, it follows that the body won't have to deal with the problem immediately. This works perfectly because it reduces the level of damage caused to such vital organs as the liver. However, the odds of recovery over the long term for the user are significantly reduced.
Once a patient undergoing recovery quits, these toxins are still in the system. Therefore, when they undergo the natural processes of renewal - which are exacerbated by strenuous physical activity - the dormant residues get back into the system.
As you try to recover, you will make it through a couple of weeks of detox. However, you might end up feeling the same cravings you are trying to combat. At one point or the other, the toxins will overwhelm your body. You will start feeling as if you can't do anything to deal with your addiction problem.
By opting for biophysical recovery, the holistic rehab will address and deal with this issue. It will also provide you with faster detox processes to eliminate these harmful toxins from your entire body - cells and all.
Common Holistic Therapies
In a holistic drug and alcohol abuse treatment facility, several therapies are used. These therapies include, but are not limited to:
Cognitive Behavioral Therapy

Otherwise denoted as CBT, cognitive behavioral therapy relies on the modification of the patient's behavior to help them change their habits from the unhealthy to the productive.

Dialectical Behavioral Therapy

Common abbreviated as DBT, dialectical behavioral therapy will enhance your ability to regulate your emotions. You will also learn how to cope with specific life events and challenges - which might otherwise have caused you to slide right back to using drugs and alcohol.

Family Counseling

At the educational groups formed at holistic rehab, your family and friends will be able to participate in your treatment. They will also be provided with education to enable your relations to understand your recovery process. The entire group will also work through the addiction and the issues it has created in the family unit.

Motivational Interviewing

MI, as motivational interviewing is called, is a clinical style where the practitioner strives to elicit positive change talk. As a patient, you will be able to solve the ambivalence that typically stops you from making the positive changes you need in your life, work, and family.

Equine Therapy

In some instances, you will have activities with horses to help you relax, have fun, and improve your mental health and wellness.
Levels Of Treatment
As with any other traditional rehabilitation and recovery program, there are many things you should look out for as you search for the right holistic rehab. Apart from reviewing the options provided, you should also ensure that the center will help you according to your level of alcohol abuse and drug addiction.
If you suffer from more severe dependence issues, the center might provide you with inpatient care. This will allow you to reside at the holistic drug recovery center over the entire period you undergo treatment.
As a patient, you will also participate in a variety of partial-day programs. This means that you will spend half of each day at the recovery facility focusing on your education and therapy.
If you opt for the outpatient program, you will participate in a couple of hours every week for a couple of months. At the end of the program, however, you can be sure that you will be better placed to go back to the healthy lifestyle you used to lead before drugs and alcohol took over your life.
That said, the basic stages in the treatment of substance abuse at holistic facilities include, but are not limited to:
Detoxification

This is the first stage in the treatment program. At the holistic drug and alcohol rehab, detox will manage all the potentially uncomfortable and harmful effects that arise when you stop using these substances. Detoxification might or might not encompass medication assisted treatment (commonly abbreviated as MAT).

Assessment and Planning

Next, your primary caregiver will assess your body and develop a specialized and highly individualized treatment plan completely with attainable goals. The team dealing with your treatment, including care providers, counselors, and medical staff will also develop appropriate plans based on this initial assessment while working with you to create specific recovery goals.

Therapy and Counseling

At the best holistic drug and alcohol rehab, you will attend one-on-one psychotherapy sessions with trained professionals and therapists. At these sessions, you will discuss your challenges, life goals, values, and professional ambitions and aspirations.

The holistic rehabilitation program will also provide you with group therapy with others in your situation. At these therapy sessions, you will dive into such topics as relapse prevention, trauma, and anger management.

12 Step Programs

You will also be required to attend 12 step meetings to increase your awareness of drug and alcohol abuse and dependence. These meetings include Narcotics Anonymous and Alcoholics Anonymous.

Aftercare Planning

The treatment staff and team will work conjointly with you to develop ongoing treatment plans that you can follow through with once you are discharged from the holistic facility.

Discharge

At this point, you will be on your way out of the center. This means that you will be released officially from the facility. However, this will only happen after you've completed all the required programs and activities.
In most cases, holistic rehabs and the behavioral therapies they adopt and implement will help you to change all the behavior and habits that cause or are related to drug and alcohol use and abuse. You will also build more positive life skills and learn how to cope with different life events without turning to drink or other addictive substances.
Why Holistic Rehab?
There are many reasons why people turn to alcohol and drugs. Whereas some try to use these substances to medicate their physical problems - including back pain or chronic insomnia - others will be trying to numb their spiritual emptiness and painful feelings. Another cluster of addicts develops after they try to medicate the mental health issues and problems they suffer from.
In most cases, addicts struggling with abuse and dependence are not sure about those areas of their health that they try to manage with substances. To this end, programs that focus on maintaining and improving all aspects of health - in the same way that holistic rehabilitation programs do - provide the greatest chances of success.
According to the school of thought that led to these programs, all of the three main areas of health are interconnected. As such, a disease in one of the areas will invariably affect and influence the other two areas.
Through a holistic program, you will heal all aspects of your life. After the treatment, you will be better placed to continue on the path to complete sobriety after it resolves all the issues that influence your substance use, abuse, dependence, and addiction.
According to the NIDA (National Institute on Drug Abuse), holistic recovery facilities help patients to:
Identify the triggers behind their addictions
Understand the events that eventually led to drug and alcohol use
Kick the habit at the earliest opportunity
Cope with common triggers through relaxation, thought disruption, and visualization
Find healthier alternatives to drug and substance abuse
Develop short term and long term recovery plans
Benefits Of Holistic Rehab
The best solution for you would be to talk to a rehab placement specialist. They will be appropriately placed to help you understand all the different treatment options, as well as check whether any given holistic rehabilitation center is the best choice.
Almost everyone who enrolls in holistic rehab benefits from the help provided at these centers. In fact, most of the programs only require that you remain willing to achieve full sobriety as the main requirement for admission.
In several of the programs, the combination of the holistic with the traditional approach means that you will enjoy the benefits of both, with some extra benefits. For instance, the programs will all come with trained therapists who you can work with to receive the individual and group therapy sessions you require. These facilities will also have support groups that you can depend on on your route to full recovery.
Some of the aspects of the treatment - including the detox process - tend to be conducted differently in most holistic rehabs. For instance, the detox might not have medications designed to ease the discomfort that comes with most drug and alcohol withdrawal symptoms.
Apart from the standard rehab facilities and features, a holistic drug and alcohol center will also emphasize on the following:
Organic and natural meal plans to address all nutritional deficiencies arising from addiction while simultaneously improving your physical health
Physical activities, including swimming, mountain climbing, hiking, and biking
Meditation exercises and sessions, such as tai chi, prayer sessions, and yoga
Complementary therapy, including acupuncture and massage
Alternative psychotherapy, such as animal-assisted therapy, music, and art
Scenic locations and recluses by a lake or ocean, or even in the mountains
Finding The Right Holistic Rehab
Like with other drug and alcohol rehabilitation programs, it is imperative that you evaluate holistic facilities carefully. This is the only way you can rest assured that the program will prove useful and worthwhile.
Think about the following while vetting any given program:
1. Available Treatment Options
The first step would be to check the treatment options provided at the facility. Where possible, look for a program that provides a complete range of treatment options. This is mostly because not all types of rehabilitation programs work equally well for everyone.
Further, you want to enroll in a holistic rehab that has the ability and flexibility to tailor the treatment to your personal and individual needs. If you can, look for the types of therapies and any other activity offered at the center.
You should also ask if you need to participate in all provided activities. In some cases, you might be able to opt out of non-traditional activities and meditation if you are not completely comfortable with them.
2. Program Duration
In most holistic rehabs, you will discover that there are different options for the length of the program. Whereas some drug addicts and alcohols enjoy considerable recovery with 30- to 60-day rehabilitation programs, others will only be able to get out after a long term program.
Therefore, you should ask the treatment facility whether you can sign up for one of the short term programs, and only get to extend your stay when and as required. However, keep in mind that the outcomes tend to work best for individuals who receive effective treatment for 90 or more days.
3. Location
Ask about the particular setting of the program, and check how far it is from your primary residence. If the program you wish to sign up for is far, you should weigh the benefits you stand to gain against the travel costs and distance.
That said, if you have a strong support base within the local community and at home, then you will be better placed to opt for a local facility or a holistic program that is geographically closer.
4. Program Costs
In most cases, holistic facilities tend to be expensive. This is mostly because of the high-quality food provided, the picturesque locations, as well as the wide variety of complementary and cutting-edge therapy activities.
Where possible, ask for a written quote and breakdown of all the costs. This way, you will be better prepared to compare different programs and facilities based on fees and choose appropriately.
You should also ask if it is possible for you to reduce your final bill by opting out of those activities you are sure you won't find interesting. Further, check if the facility accepts health insurance, provides sliding scale fees or might help you work out the best payment plan. After all, you certainly don't want money to be the reason that you won't receive the help you so urgently require.
5. Staff Credentials
Although the holistic industry has attracted many quacks, you will find that most of the facilities dealing with drug and substance abuse and addiction are largely staffed by highly trained, motivated, and experienced experts.
Still, you should check the credentials that the employees bring to the table. All of them should, for instance, have extensive training and experience with drug and alcohol abuse disorders.
You might also want to consider the ratio between staff members and patients. This way, you will be able to discern whether that particular facility will provide you with adequate individual attention so that you can recover faster and more fully.
6. Accreditation
Every state has an accreditation body to supervise alcohol, drug, and substance abuse treatment facilities. Therefore, you should ask if the holistic facility you are considering has been accredited.
If it is accredited, you can be sure that it complies with federal and state treatment regulations. The most reputable of these centers often choose to seek additional accreditation from national programs - such as the Joint Commission (formerly, the JCAHO) and the CARF (Commission on Accreditation of Rehabilitation Facilities)
7. Follow-Up Care
The best quality holistic drug and alcohol abuse rehabs provide aftercare plans. Through these plans, you will be empowered to continue maintaining sobriety once you check out of the facility.
Ask the center if they will provide you with information on sober living, support groups, and any other form of continued therapy. If possible, check if they will help you access all of these resources when you finish the program.
Conclusion
Although you might assume that holistic drug and alcohol rehabs only provide healing from a religious or spiritual point of view, this is not necessarily the case. In fact, the holistic techniques used might prove beneficial to you even if you might not adhere to these beliefs.
As long as you can understand that the spirit, body, and mind are interconnected and see benefits in the natural approaches used to allow your mind and body to start healing, you will understand the benefits of the holistic approach. You can also ask that the program is adapted and modified to fit your needs, requirements, and preferences.

1-877-882-9275
Other Drug and Alcohol Rehab Services:
1-877-882-9275

1-877-882-9275