Get Help - Find a Rehab Center Today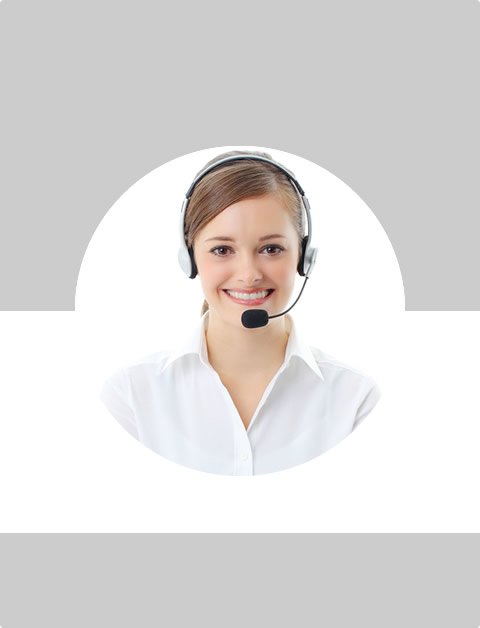 If you need help, call now and one of our Certified Counselors will assist you.
This is a free service 100% Confidential
1-877-882-9275
Article Summary
A Guide To Outpatient Drug Rehab
Depending on how severe your drug and substance abuse and addiction are, you don't necessarily need to check into an inpatient drug treatment facility. These types of centers are designed to cater to individuals whose addictions are so severe that family members and friends have had to intervene for them to get to rehab. In such a situation, a residential rehab program will be more efficient.
However, you might benefit from outpatient drug rehab if you are not far along in your addiction, if you just started using drugs, or if you feel that you are prone to substance abuse and wouldn't want to go down that path.
Alternatively, you could try out this type of rehab to see whether it works, as well as gauge its effectiveness before you decide to check into an inpatient facility for full-time rehabilitation.
That said, the main motivation behind outpatient drug rehab lies in the cost, which tends to be less than what you would have to pay at a live-in drug treatment center. Therefore, from the economic perspective, outpatient rehabilitation would be a good place to start before you opt for more drastic measures to deal with your addiction.
In the following guide, you will learn more about outpatient drug rehab, what it involves, how it differs from residential rehabilitation, as well as its effectiveness, benefits, and disadvantages. Read on to find out more:
Outpatient Drug Rehabilitation
At its most basic, outpatient drug rehab involves treatment where you live at home and go to work. However, you will have to visit the treatment center or clinic for medication and/or therapy.
A recent survey found that outpatient drug rehab centers attract 60% of all admissions for drug and substance abuse treatment. Among these facilities, 12% of the patients receive intensive outpatient treatment for a minimum of 2 hours a day and at least 3 days a week. Another subset involves day hospitalization where some clients visit the clinic on a daily basis for treatment.
The level of care at an outpatient facility is appropriate for clients in different circumstances. These include:
a) Preventative Therapy
Preventative therapy is designed for patients who are worried that they might be headed towards substance addiction, and who are looking for solutions to deal with the problem before it becomes a full-scale abuse escalation.
b) Entry-Level Therapy
Entry-level therapy works better for clients who have just started abusing drugs or are new to addiction and wish to confront the problem.
c) Continuing Therapy
Through continuing therapy, clients who have just checked out of an inpatient drug rehab facility will receive the continuing support and medication required to keep them from reverting their substance abuse.
That said, the care provided at an outpatient drug rehab facility after inpatient treatment will boost the rate of abstinence from drug and substance abuse. Further, it will lower the rate of arrests.
However, research shows that only about 17% of clients who manage to complete their inpatient, hospital, or outpatient program will proceed to regular outpatient treatment, making the latter even more important.
That said, drug rehabilitation is accomplished in a wide variety of ways. The choice will depend on your addiction, conditions, and circumstances. As such, you might choose an outpatient rehab facility, go for inpatient care, or even try to quit your addiction on your own.
Outpatient drug rehab is so attractive because it will give you greater freedom. This means that you might be able to continue moving around, taking care of business, and going about your daily activities even as you seek treatment.
Although inpatient programs boast the highest rates of recovery success, most outpatient rehab programs will also work but only if they are followed as prescribed and professionally executed.
How It Works
Outpatient rehabilitation works best for drug addicts who:
Have a mild addiction
Will benefit from treatment using prescribed medication and detoxification
Have limited funds that wouldn't allow them to afford inpatient care
Have a strong support system from friends and family members to guide them as they take the journey to recovery from addiction
At most outpatient drug rehab facilities, therefore, the program will use the tapering off method to ensure that the substance you have been abusing leaves your system. Others might opt for non-addictive substitute drugs to offset your withdrawal symptoms and keep you on track to full recovery. The latter method, however, has high failure rates.
In most cases, you will find that outpatient care relies heavily on outside support groups (such as the 12 step program) and group therapy sessions. The group of addicts and therapies work together to solve common issues, share stories, and motivate each other towards full recovery.
You also have the option of going for intensive outpatient rehabilitation. In such a program, you will typically have to dedicate a larger segment of your daily life to treatment.
In some cases, you might find an option that only requires that you spend about one or two hours a week receiving therapy. However, others will call for a time commitment of between 10 and 20 hours of continuous counseling.
Luckily, all of these programs will allow you to go back home after the evening or daytime program, or once you have attended your required therapy session. The other option would be acute outpatient treatment, which would run for about 3 months but can also be tailored to take up a month or thereabout.
Irrespective of the option you pick, most outpatient drug rehab facilities might also provide you with some form of psychotherapy to help you combat your addiction and deal with such facets of substance abuse as problem-solving strategies, twelve step programs, and cognitive behavioral therapy.
Psychotherapy is effective because it is designed to uncover the addiction, find out how it developed, and find solutions from the back towards the front. As you will discover through these sessions, addiction typically starts as a replacement for something that might be missing in your life.
After you uncover the reasons behind your drug and substance abuse and addiction, you might start taking the necessary measures to work on these issues. Further, the outpatient drug rehab facility is likely to teach you how to deal with these issues without having to resort to alcohol or drugs.
Problem-solving strategies and behavioral therapies, on the other hand, might change your responses in those situations that trigger your substance abuse. Similarly, a twelve step program will provide you with the support you need, as well as help you feel like part of a large community battling the same problem.
The Therapies
The other types of therapy and medications used at outpatient drug rehab facilities will depend on the type of drug/substance you abuse, the severity of your addiction, your personality, your living or financial situation, among others. These therapies include but are not limited to:
a) Medication
In many facilities, the doctors will prescribe medications such as Naltrexone, buprenorphine, and methadone to help you quit. These drugs are usually prescribed to deal with the abuse of prescription painkillers and opiate drugs like heroin.
b) Motivational Enhancement Therapy
Otherwise abbreviated as MET, motivational enhancement therapy is a procedure created at outpatient drug rehab centers to help addicts examine their thoughts and feelings about addiction. Through this type of therapy, you might also commit to getting started on more intensive treatment.
In most cases, the therapy will consist of anywhere between 3 to 5 sessions with the therapist. During these sessions, you will focus on your plans, and your motivations for change.
c) Cognitive Behavioral Therapy
CBT, as cognitive behavioral therapy is called, is focused on providing you with new strategies and skills for coping with those situations when you are at high risk of going back to your addiction.
Through this type of therapy, you will learn how to deal with intense emotions, cravings, stress, and anything else that might drive you into maladaptive drug and substance use.
As a client at an outpatient drug rehab center, you will also learn how to build, activate, and maintain strong social support networks that you can call upon during your hour of need. Additionally, the therapy will prove effective at dealing with any mental illnesses that might co-occur with your addictive, including anxiety and depression.
d) Individual Therapies
Some outpatient drug rehab facilities apply individual therapies in their treatment regimen. These therapies include EMDR (Eye Movement Desensitization and Reprocessing Therapy) and DBT (Dialectical Behavior Therapy). They might be appropriate for drug addicts suffering from co-occurring mental conditions.
By treating these conditions that might be the reasons underlying the substance abuse and addiction, the outpatient facility may effectively wipe the slate clean and allow the client to recover fully.
e) Contingency Management
Through contingency management, the outpatient center is more likely to provide concrete incentives so that the addicts in their care will choose to stay clean. To this end, the clients might receive rewards such as cash, prizes, and vouchers after attending meetings and passing drug tests.
f) 12-Step Programs
At a twelve-step program, you are highly likely to learn to accept that your drug and substance use and abuse are out of control. As a direct result, the only way you are going to recover from this addiction would be through total abstinence.
Treatment through such a program might consist of attending ongoing structured meetings on a regular basis, as well as receiving and counting on the additional social and psychological support from your sponsor.
g) Family Therapy
Through this type of therapy, the outpatient drug rehab center might invite close members of your family (siblings, spouses, partners, parents, children, and so on) to attend therapy with you.
At times, more than one member of your family will attend the sessions. The group (or the pair, as it were) will focus on examining how your addiction has been altering the relationship.
However, the family members present might also get to learn how they can best support you through your recovery. Additionally, they may agree to get involved in the other treatments you undertake - such as offering rewards for any good behavior you display.
h) Group Therapy
Last but not least, group therapy will allow you to meet up with other addicts struggling with similar substance use and abuse problems. After making new friends, you might be in a better position to increase your social support. Further, the group will let you know that you are not alone in your struggles, which might prove inspirational in your journey towards recovery.
i) Alternative Therapies
In some cases, the outpatient drug rehab center you check into might also provide such alternative therapies as:
Hypnotherapy
Acupuncture
Massage
Yoga
Meditation
Fitness training
Although these forms of therapy are not necessarily designed as primary therapies, they are useful in improving the effectiveness of the other types of treatment you undergo at an outpatient rehabilitation facility.
Public Vs Private Treatment
A recent study found that private outpatient drug rehab facilities are twice as likely as public outpatient programs to provide treatment on demand. Most of these centers, for instance, admit clients within 48 of a reported drug abuse problem.
One logical reason might revolve around the fact that private facilities usually work for a profit. As such, they are likely to charge higher prices and accept health insurance - making them more attractive.
However, of the millions of Americans in need of substance and drug abuse treatment but do not receive it, 38% reported that their lack of treatment was on account of the fact that they lack health insurance. An additional 10% reported that their insurance provider did not provide substance abuse treatment cover.
That said, among those working through outpatient drug rehab facilities, 60% reported they had no health insurance while only 21% showed that they had Medicaid. A further 11% enjoyed private insurance, which allowed them the funds to battle their substance abuse and addiction.
To this end, the dissection between private and public outpatient drug rehab facilities depends on a variety of factors, chief among which is cost.
Outpatient Care Vs Inpatient Treatment
Based on the severity of your addiction problem, you might have to choose between inpatient and outpatient treatment. Consider the following information while making your final decision:
1. Inpatient Treatment
As mentioned above, the choice between inpatient and outpatient drug rehab will depend on your circumstances and situation. Both models offer similar types of therapy. The main difference lies in whether you will get to stay at home or live in the on-site facility provided.
At an inpatient program, you are highly likely to receive more intensive therapy over longer hours and a wider variety of therapy. The best candidates for this type of facility often include those with a higher risk of relapsing into substance use.
The supervision and drug-free structure provided by the onsite living situation prevents drug and substance abuse. As a client, you might also be suffering from co-occurring mental health issues that also require frequent monitoring and treatment by a medical professional.
Last but not least, inpatient drug rehab facilities are an excellent fit for clients with severe withdrawal symptoms that would not allow them to live independently without having to revert to drug abuse.
2. Outpatient Treatment
Outpatient rehabilitation facilities provide a wide variety of services. The program, for instance, might range from daily treatment (day hospitalization) to intensive care (over 3 or more days a week). Additional options include low impact care where you only have to attend the facility a couple of days (usually less than 3) every week.
You need to be emotionally, mentally, and medically stable to check into an outpatient drug rehab program - at least enough to continue living on your own and/or with family and friends.
This type of therapy comes with many benefits and freedoms. For instance, you will enjoy the feelings of familiarity and control - which are effective at improving your chances for recovery. Additionally, you might have a stronger social support network that you can easily count on when you feel the need to relapse.
Last but not least, your friends and family might help to supervise your behavior, as well as motivate you with alternatives to substance abuse. They will also support you in your hour of need to ensure that you do not go back to drug use.
At most outpatient drug rehab facilities, clients enjoy greater flexibility. As a direct result, you will enjoy substance abuse treatment without being forced to take the time to check into a residential inpatient facility. It works best for:
Professionals will full-time employment commitments
Students with strict school schedule
Parents and caregivers with dependents (aging elders and children) at home
However, the main difference between outpatient and inpatient drug rehab revolves around the cost, with the latter being more expensive. At an inpatient care center, for instance, the cost might be higher to cater for round-the-clock staffing, meals, housing, and the broad range of recovery amenities and therapy.
Since outpatient care tends to provide fewer services, it follows that most of the facilities providing this type of care will charge lower costs.
The Effectiveness Of Outpatient Rehab
At an outpatient rehab, you are likely to receive the help you need to battle your addictions and emerge victorious. Most of these facilities even cater to the needs of those battling different types of addictions.
Some of the drug and substance addictions solved at outpatient facilities include, but are by no means limited to:
Alcohol
Amphetamines
Cocaine
Codeine
Klonopin
Marijuana
Methamphetamines
Oxycodone
Prescription Drugs
Valium
Xanax
Others
Pros And Cons Of Outpatient Rehab
To help you make the right choice of an outpatient rehabilitation facility, consider the following:
PROS
1. Comprehensive Care
Most outpatient rehab facilities provide the comprehensive care you might need to recover from your addiction fully. Although you won't be required to stay overnight, you will still enjoy intensive and serious programs to guide you towards full recovery.
In some cases, the programs are quite time-consuming and will require you to show up before you can defeat your addiction. Luckily, these facilities also call for support from family and friends, which boosts their rates of success.
2. Variety of Treatments
Most outpatient rehab facilities work with you to schedule your sessions and the different treatments you require according to your diagnosis. This means that you can choose from the sessions you will attend. Additionally, you have the flexibility to choose when to schedule your sessions, although popular options include evenings, mornings, weekends, and weekdays.
In the same way, outpatient rehab programs are effective because they combine different therapies. Some use the educational form of discussion while others will apply group sessions to provide you with the motivation you might require on your journey to recovery.
That said, the treatments provided at these facilities encompass a variety of facets, and come with highly personalized and comprehensive programs. Since these therapies are designed to address your issues with chemical dependency, it follows that you will soon enjoy faster recovery while enjoying the comforts and convenience of staying in your own home.
3. Affordability
Since you won't be required to eat your meals or stay overnight in the center, it means that your final costs will be lower than if you had opted for an inpatient residential drug rehab center.
Although inpatient facilities are quite luxurious and attractive, they are cost-prohibitive to a vast majority of drug and substance abuse victims.
4. Stress-Free Recovery
As mentioned above, outpatient drug rehab will keep you in the home environment while working with the individual elements in your current life. As you might already know, addiction is multifaceted and affects different aspects of life - from relationships to careers.
By checking into an outpatient program, you might increase your ability to address these challenges. The proximity to your regular life while undergoing treatment means that you are more likely to succeed at facing your challenges as they come while at the same time working with your family, friends, colleagues, and clients to rebuild your previously shattered life.
5. Working
Even as you seek treatment through an outpatient rehab program, you might still be able to continue working and participating in your social and familial responsibilities. This might be important especially if you are the breadwinner in your family or for yourself.
As such, you don't have to put your work or career on hold as you seek recovery from drug abuse and addiction. In many cases, you can even continue fulfilling everyday responsibilities with colleagues, clients, and bosses while also working on your addiction recovery.
6. Family Involvement
If your loved one is undergoing recovery, checking them into an outpatient rehab facility will allow you to remain involved in the entire process. It is hard to recover from substance abuse, and most people cannot do it on their own.
By providing support as family and as a friend, you will contribute to the successful recovery of your loved one. Further, the outpatient rehab will allow you to attend to the program when called upon to do so.
7. Stress Relief
Most inpatient rehab programs dramatize the homecoming experience, which might involve high expectations and act as an additional source of stress to the addict. This problem is effectively removed with an outpatient rehab program.
8. Others
Additional benefits of outpatient drug outpatient rehab include:
Freedom to practice different relapse prevention techniques during the treatment and in the real world
Reduced costs
Improved access to support from family and friends
CONS
However, outpatient rehab programs also come with their unique disadvantages. These include:
The drug addict lacks a safe environment that is 100% drug-free
You require greater fortitude to continue abstaining from drug and substance abuse
You might not do well with the lack of round-the-clock care
You might easily access the substances you are trying to avoid
There's a heightened risk of relapse if your home environment is stressful or unstable
The detox program might not adequately manage the life-threatening withdrawal symptoms you are likely to suffer
Finding Outpatient Drug Rehab Centers
After deciding that outpatient rehab is the way to go, you also have to choose the right facility and program to work with. While evaluating the different options out there, you need to keep in mind that everyone is different. As such, your needs might not be the same as those of the recovered former addict who motivated you to seek treatment.
The following are some of the factors you should consider while looking around for the right outpatient rehab center for you:
a) Flexible Schedule
For starters, you might want to look for a facility that provides a relatively relaxed environment and a flexible schedule of programs. While attending outpatient rehab, you will continue working and maintaining your family and home responsibilities.
As a direct result, you need to schedule your time carefully so that you do not burn out and end up where you are trying to escape - abusing drugs compulsively to deal with the stresses of daily life.
To this end, think about the outpatient rehab as a night school. This means that you should look for a program that has classes offered at the most convenient of times. The program should also be designed around your needs
b) Frequent Contact
The most effective outpatient rehab program is likely to schedule regular visits with your program director/therapist. To make this happen, the facility must keep the staff to client ratio low.
In such a program, easy access to the director/therapist will ensure that you have the freedom to drop by the office whenever you are on campus, when you need additional guidance or when you have additional questions - all of which will improve your chances of recovery.
c) Reliable Communication
When undergoing outpatient rehabilitation, you should look for a program that provides open lines of communication. These lines should remain open even when you are off campus.
In most cases, rehabilitation only works when it happens around the clock - and not just when you are in session with the program. By signing up with a communicative center, the staff will be able to reach out and talk to you if you miss a session or whenever something unusual happens.
Further, you will have easy access to the facility whenever you need assistance or guidance - especially when you are off session.
d) Outreach
The best outpatient centers maintain stable relationships with other programs in the same area. Although your chosen treatment facility will serve as the main hub for your recovery, what they offer could be supplemented by other activities in the area.
To this end, you might want to choose a center that is affiliated to a gym, spas, yoga classes, and other forms of additional therapy that you might benefit from on your journey to full recovery from addiction.
e) Accreditation and Licensing
Only sign up with outpatient drug rehab programs that are accredited and licensed by your state. You might also want to check that the staff members are well trained and highly experienced in addiction management and mental health treatments.
f) Program Effectiveness
Where possible, check to see if there are any statistics and user reviews posted online about the outpatient rehab facility you are interested in attending. Go through these reviews and statists to discern the success rates to expect from the center, and use the knowledge gathered to make your decision about whether to sign up or to proceed to the next choice.
Conclusion
Your main goal should be to get the help you require to fight off your substance abuse and addiction. At an outpatient drug rehab facility, you will receive the assistance you have been looking for and get started on your journey towards recovery.
Although the decision to quit might be difficult, you will soon find that there exist systems and mechanisms that will support this decision. One such option that many former addicts benefited from was an outpatient rehab center.
However, before you choose a facility, do some investigation and find out as much as you can about the center, the programs provided, the quality of care to expect, as well as the cost implications of checking in.
Once everything meets your expectations, sign up with the facility and start working on your recovery. With time, and based on the level of support and motivation you receive, you will soon be able to say you are no longer tied to your old addiction.

1-877-882-9275
Other Drug and Alcohol Rehab Services:
1-877-882-9275

1-877-882-9275